Street Shooting in Recife Brazil
It's Monday morning back at home, 6AM to be exact, but here I am in Recife Brazil with the sound of the ocean roaring from my hotel window, and I am in bed watching news while I write this update. Outside the sun is blazing, the humidity is high and I think I am staying in my room all day to get caught up on e-mails, photo editing, and some good old R&R. I may venture down tio the lobby for lunch and a snack because I am already feeling my stomach growl as it begs me for some breakfast. Who knows, I may get adventurous today and venture up to the pool on the 15th floor and enjoy a coconut water..mmmmm, sounds good.
The day we arrived here in Recife I went out with Steve from the road crew, who also shoots an M9 with a 50 Lux Pre-ASPH lens, and we had a great time shooting, talking, discovering the sights, sounds, smells and people of this part of Brazil. The people of Recife are friendly, and LOVE having their photos taken! We felt a bit more at ease here than we did in Rio so we just wandered around for 3 hours taking shots. It was hot as hell outside and I came away with a sunburn but also managed to get some great shots.
These images may not be to everyones tastes, or the street shooting "purists" who feel that if you are not copying HCB then you are not doing real street shooting. What we went out to do was to just shoot what we saw, as we walked, with our main focus on the people of Racife. Here are my humble attempts…a mix of color and B&W. All shot with the Leica M9 and 50 Summicron. Enjoy 🙂
–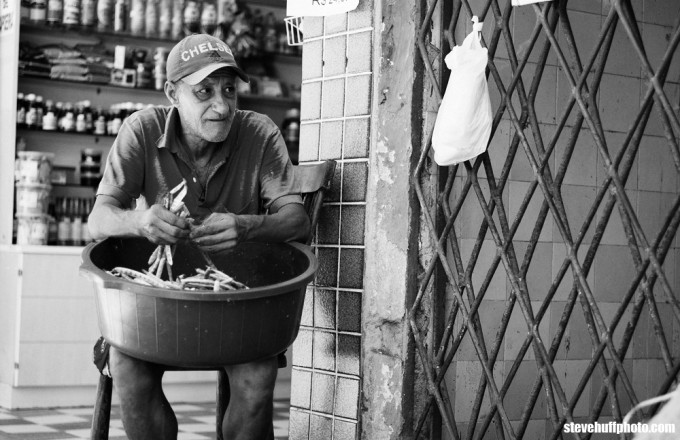 –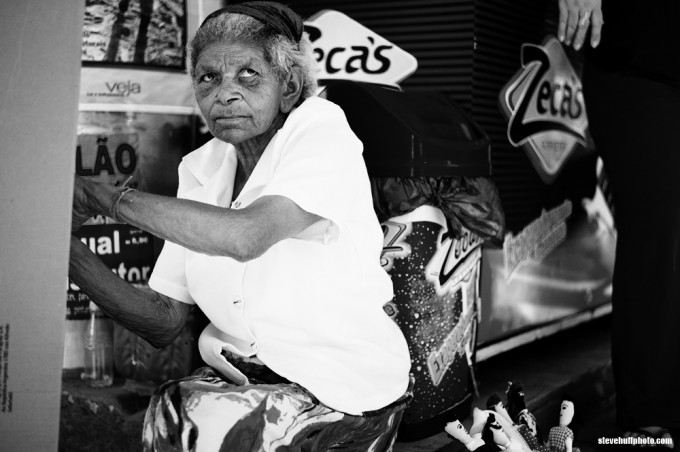 –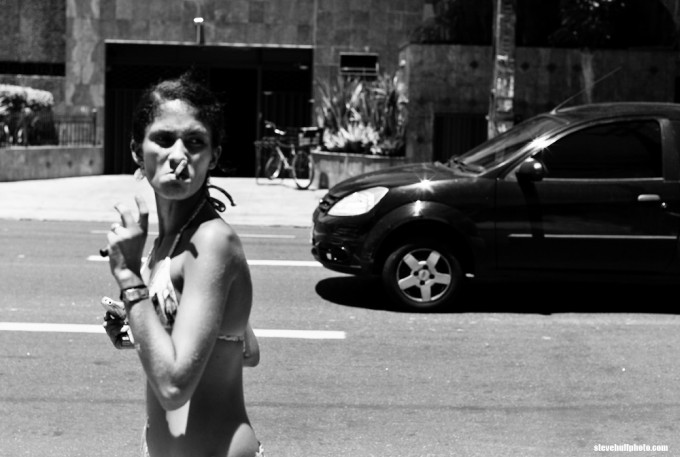 –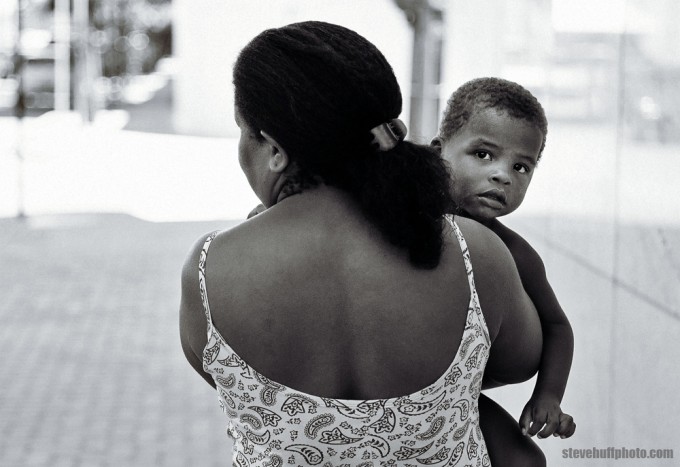 –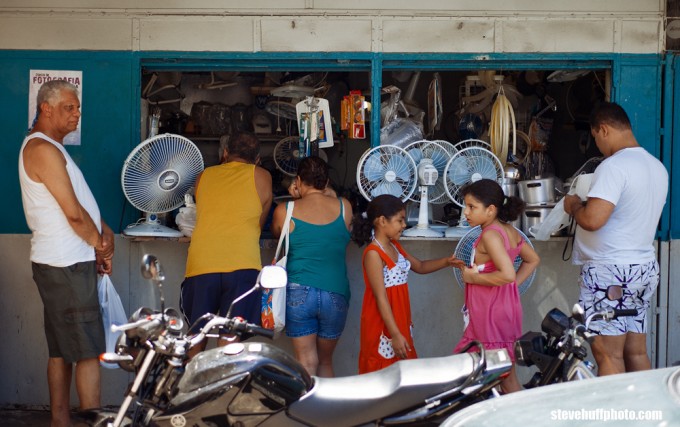 –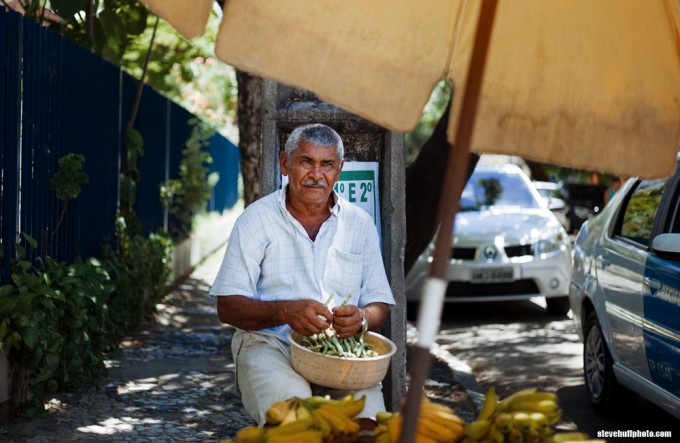 –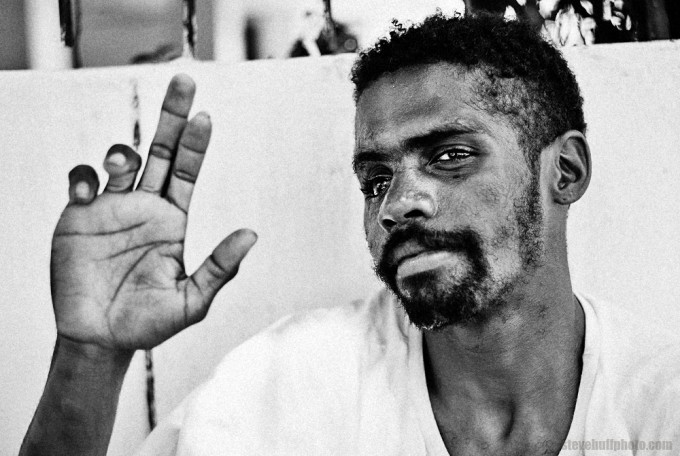 –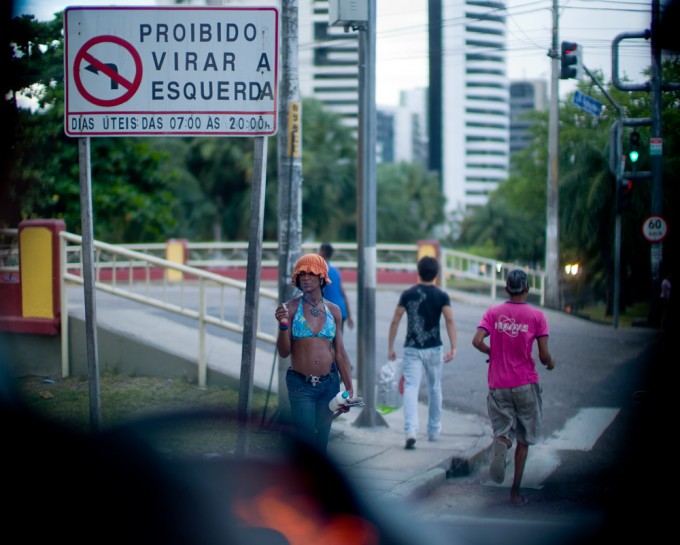 –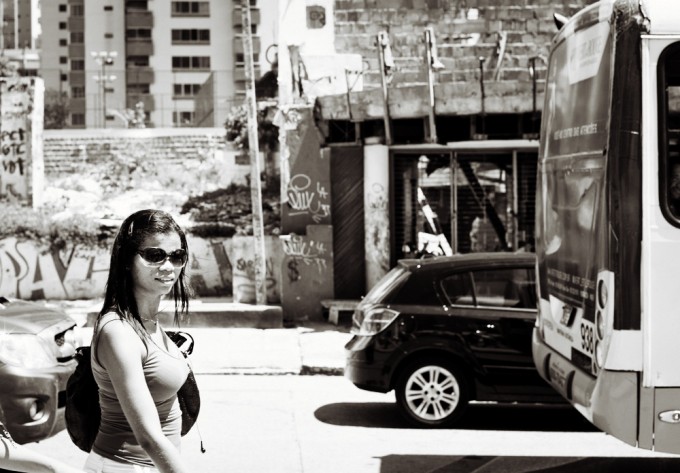 –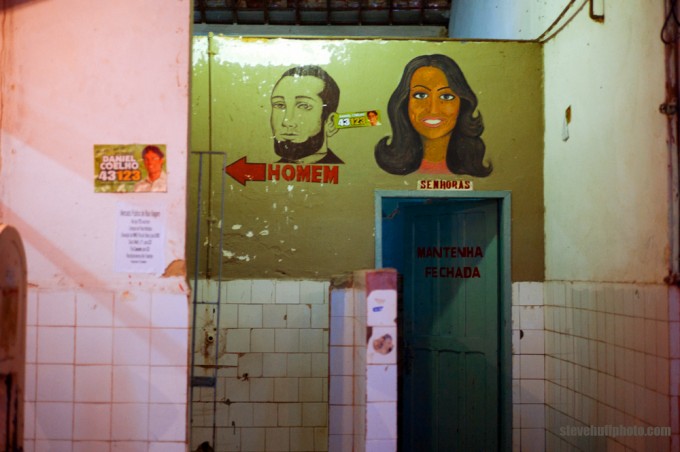 –
The next and last stop for me while on this tour will be Mexico City, Mexico which we travel to tomorrow. We will be there for a couple of days and I hope to get some shooting in there as well. Friday I will be flying back home to Phoenix, and as much as I am enjoying myself here I am happy to get back home..to my own bed..my own house, and to be back with my loved ones.
I will be posting a couple more guest articles this week along with the last Seal tour reports from the South American tour. When I get back home I will be working on getting the Fuji X100 for review as well as organizing the next SteveHuffPhoto.Com Contest, with another GREAT prize 🙂 Stay Tuned!
[ad#Adsense Blog Sq Embed Image]