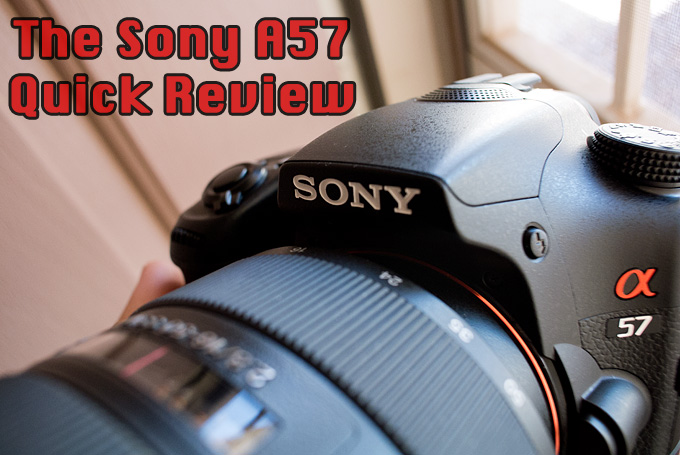 The Sony A57 Digital Camera Quick Review  – Super BANG for the BUCK
By Steve Huff
Well it's about damn time! I have been sitting on this camera for weeks and weeks mainly because I have been so damn busy with everything else on this site every day. With the hot weather in Phoenix right now I really have not been able to get out anywhere to shoot, so the A57 DSLR from Sony has been sitting on my desk unused with some random bits of me taking it out for some shooting here and there and getting to know it better. Still, I did not get to take it out and shoot anything exciting with it so what you will see here are buy thoughts after taking it with me a few times and shooting it around the house some as well.
[ad#Adsense Blog Sq Embed Image]
Yes, I know that this Sony A57 came out a while ago but I was asked if I wanted to check it out so I could not pass it up. I loved the previous Sony translucent mirror DSLR's and reviewed the A33 here on this site back in November of 2010 (MAN, I can not believe it has been THAT long) so I knew I would like the newer A57 and I wasn't disappointed in the least when it came to image quality, especially when using the amazing 16-50 2.8 Zoom, which is one of the best Zoom lenses I have ever shot with, ever. The other lens I was using with the camera was the 18-135 which also did VERY well as you can see in the shot below:
Shot with the A57 and 18-135 this shot is sharp with bold color and great detail.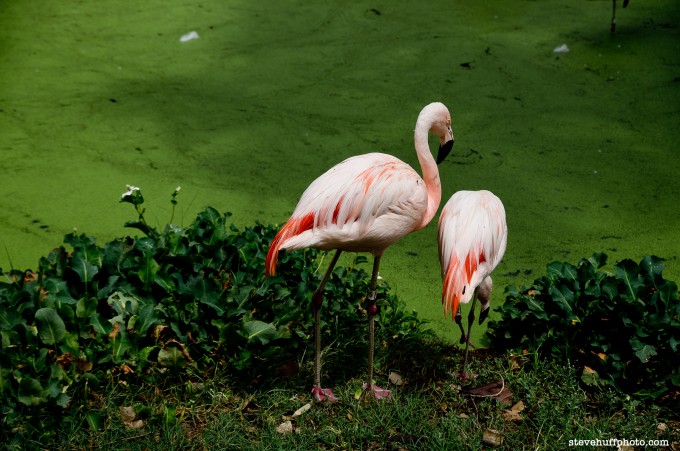 small vs BIG
Since most of you reading this have been readers of this website for a while you already know that I am a tried and true fan of small cameras that are of very high quality. That is why I am a fan of the Sony NEX series as well as all of the other amazing and small cameras out today like the Olympus OM-D, Leica X2, Fuji X100…the list grows every few months it seems . My favorite right now may just be the Olympus OM-D but the Sony NEX-7 is also FANTASTIC and one of their best efforts to date. So why would I want to lug around a DSLR like the Sony A57 and a heavy ass fast aperture zoom lens? Well, I was curious more than anything. After testing out the Nikon D800 and getting a taste of the exquisite quality I was curious if this A57 would give me better quality than the small fries I have been toting around.
The NEX-7 has been with me for quite a while now and it still gets use at least every couple of weeks. I find it works well with Leica glass like a 35mm, 50mm or even 90mm and it's a joy to shoot this way. As you can see, the NEX-7 with a Leica 50 Summitar is tiny compared to the A57, which is a typical DSLR styled camera. To me, that NEX-7 just looks like it is begging to be picked up and taken out to shoot! I still love the 7 and it is a camera that grew on me more and more over time, mainly using M mount glass on it.
A57 next to the NEX-7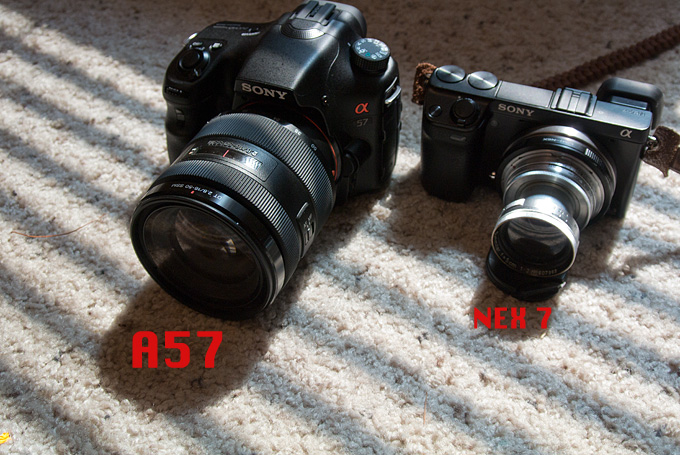 Speaking of BIG
The Nikon D800 was and is  a monster to me (and I also have a Nikon D4 here now as well) but damn, the IQ was beautiful when I paired it with that Zeiss 35 1.4 lens. But the A57 is MUCH cheaper, MUCH smaller, MUCH lighter and probably just as capable in many ways. No the A57 is not full frame, it is APS-C but still, can it beat out the NEX-7 or NEX-5 seeing as that they have the same sensor? Well, using native glass, YES it can. Notice I said "Native Glass". The Sony ALPHA line has some amazing glass available and man I have to tell you, this zoom lens, the 16-50 is something I would own in a nano second if I owned one of these cameras. It has the build, the feel and the image quality of fine pro glass. The IQ is prime like.
Shot with the 16-50 and A57 at 2.8 in my home, mid day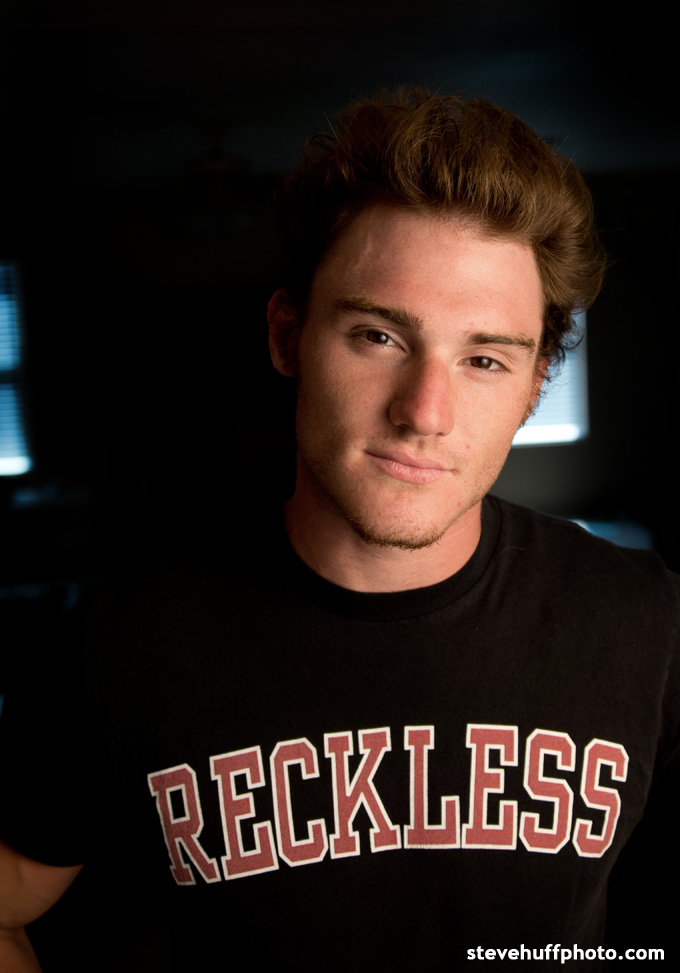 I shot with the A57  for 2-3 weeks but it felt almost like a bigger version of the A55 to me and it should as it basically is a souped up bigger version of that revolutionary camera. This one is basically a "refresh" but these are always welcome because past quirks usually get fixed or taken care of. Therefore, this will be one of my quicker reviews. I like to save my long winded excitement for REVOLUTIONARY products that excite me and get my passion flowing (like the upcoming Sony RX100). While the A57 is a superb camera and highly capable of professional results, the older A55 was as well. The A57 just does things a little bit better AND it is quite a bit bigger. Let us take a look at the improvements of the A57 over the A55:
A57 Specs:
16.1 MP APS-C CMOS Sensor
Translucent Mirror Technology
12 fps with Continuous Autofocus
15-Point Autofocus with 3 Cross Points
Full HD 1080p with AVCHD 2.0
3.0″ 921,600-dot Tiltable LCD
Auto Portrait Framing
Clear Image Zoom
ISO 100-16000
Tru-Finder EVF
Previous Model A55 specs:
16.2MP High Resolution
Translucent Mirror for Fast Focus
921K Dot 3″ Tiltable LCD screen
Built-In GPS
Full HD 1080/60i Video
3D Sweep Panorama Mode
Quick AF for Full HD Movie Capture
10 Frames Per Second Continuous Shooting
Up to ISO 12800 Sensitivity
So looking at the specs the A57 gives us 2 more FPS and 16000 ISO capability where the A55 topped out at 12800. But that is not the whole picture of course. Sony actually made the A57 larger than the old A55 and gone are the video overheating issues that plagued the A55.
The amazing thing about all of this is that the A57 has 1080P video (that I experimented with and it looked beautiful, as I expected), stereo sound, steady shot built in the body and it comes in at just over $600! That is CHEAP for a serious camera such as this as the Olympus E-M5 comes in at double that with a kit lens, and the Sony is actually the more capable of the two when it comes to all out IQ due to the hearty APS-C sensor inside, and it is a beauty. But again, it is LARGER than an OM-D, much larger!
SIDE BY SIDE WITH OM-D

–
Then again, it is MUCH smaller  than a Nikon D4 which is a BEAST meant for PROS..I love the D4 but man, I couldn't image daily photography with one of these! For pros, it's AMAZING and drool worthy.
–
Here is a shot with the 18-135 – love the tones here – the sensor in this A57 is fantastic, and I kept telling myself.."yea, I hate lugging DSLR's but this guy comes in at just over $600″ – This is a major steal of a deal guys!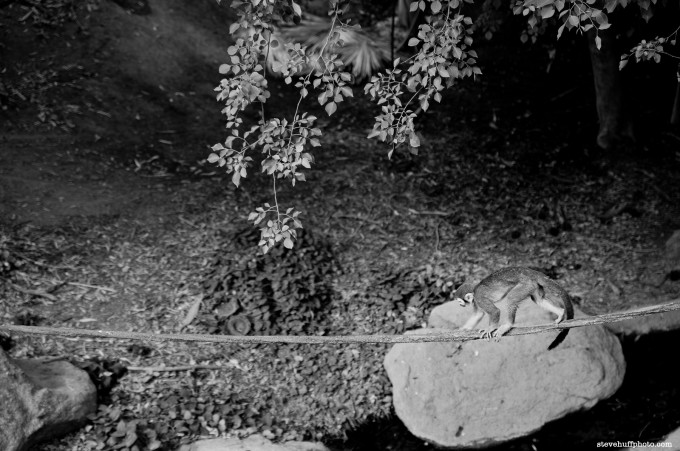 Translucent Mirror Technology
This Sony camera continues the tradition with this tech that allows the camera to be called "mirrorless". Yes, technically this is not a DSLR as it does not have a mirror so it is referred to as an SLT camera and this allows full time phase detect AF, and let me tell you, this camera is blazing fast to AF and shoot. Unfortunately I did not run into any situations where I needed to shoot action but just by messing around with the AF speed and settings I can say that this camera can AF with the best of them.
Sony says that the AF performance of the A57 has improved and I believe it, I had no issues with AF at all and it blazed past my Sony NEX-7 in AF speed tests. It was no contest. My NEX-7 seemed like a turtle and the A57 was the rabbit.
I really like this tech and hope to see Sony use it in future models, maybe even a new full frame model.
–
Build and Feel
The build of the A57 is nice but it is plastic feeling, mainly because it is plastic. But we can't bitch and moan about that because like I said, this is a $600-ish camera for the body and just over $700 for a body and lens. For this kind of cash, this is a solid medium sized DSLR and WELL worth the cost of admission if Sony is your thing. When I hold it in my hand it feels a little hollow but at the same time, it feels good. It is much lighter than the Nikon D800 so if you want a camera you can pound nails with, this will not be it.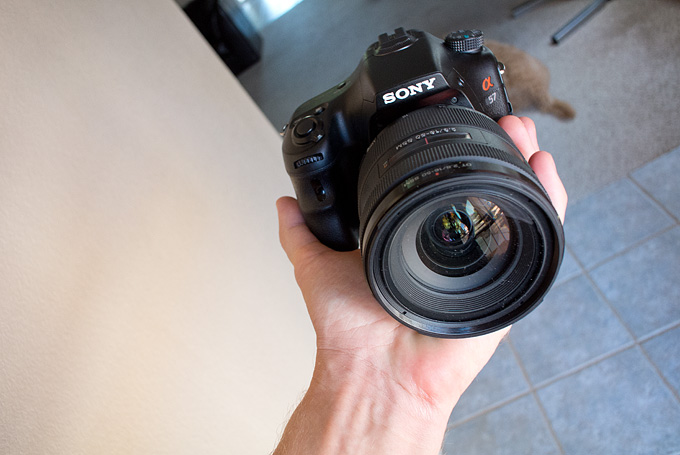 The layout of buttons is nice but I feel the movie button is a but far from my thumb. It makes it tough to push it in if you wanted to grab a quick movie, but I see why Sony placed it here. Many times with other cameras I have accidentally pushed the movie button because it was near the shutter button. This eliminates that possibility. The LCD is fantastic. Bright, sharp, colorful and puts the LCD on the $2000 Leica X2 to shame. It also swivels out in all kinds of ways so you can shoot from the hip, waist, foot or over your head and still see what is happening.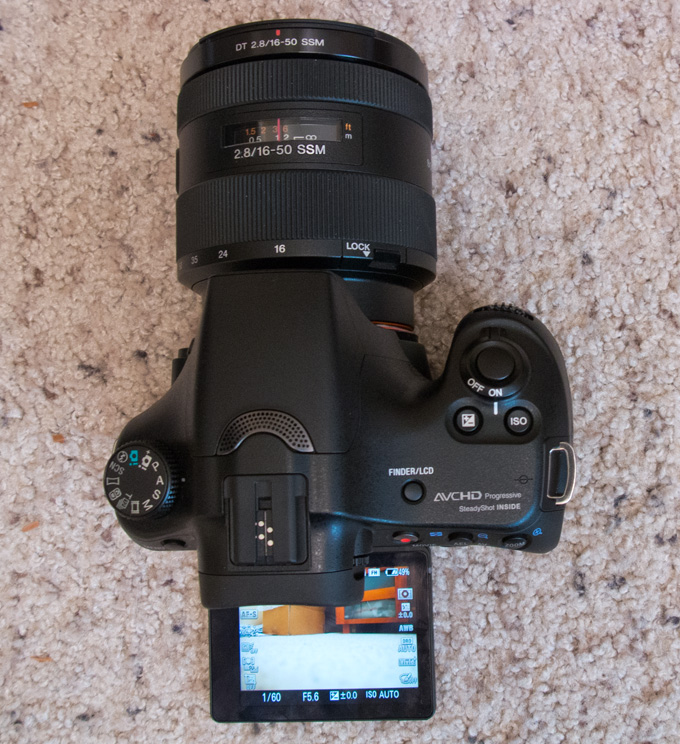 Usability & Menus
The menus are typical Sony DSLR styled. Not GREAT but not bad. I feel most camera menus are easy to navigate once you learn them so someone who has shot with a Sony Alpha before will easily find their way around them. I never complain much about menus unless they are just horrible because they can be learned in a day.
Image Quality
This is what it is all about right? The image quality! One thing is for sure, the image quality that comes from this camera and sensor is outstanding. If I didn't mind lugging a DSLR I could be 100% happy with the Sony A57 and just the 16-50 Zoom. That is saying a lot right there because most everyone knows I love my primes! But this is the only Zoom lens I have ever felt warranted a purchase. If you own a Sony DSLR, the 16-50 has some Mojo going on and I highly recommend it! Below are a few snaps showing the IQ and keep in mind, these are all right out of the camera!
Click this for a larger view – Taken with the 16-50 at 2.8, wide open. When you click the image you can see a full 100% crop. Taken full zoom at 50mm.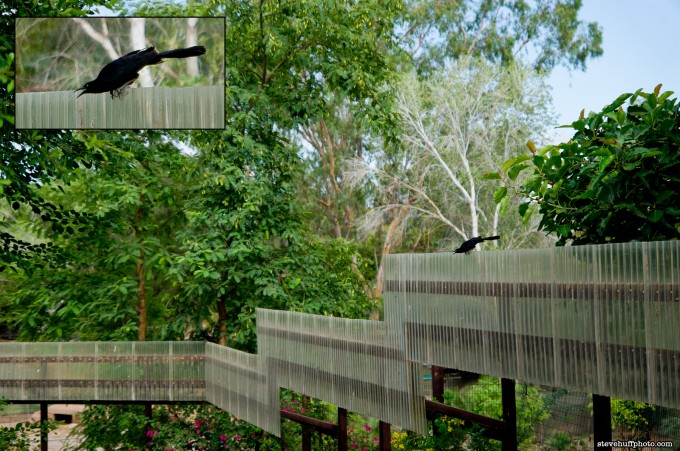 –
This orangutan was up on a pole. This was taken just days after her grandmother passed away at the Zoo. It's almost as she is looking out in the distance trying to see if she is coming back. 16-50 at 2.8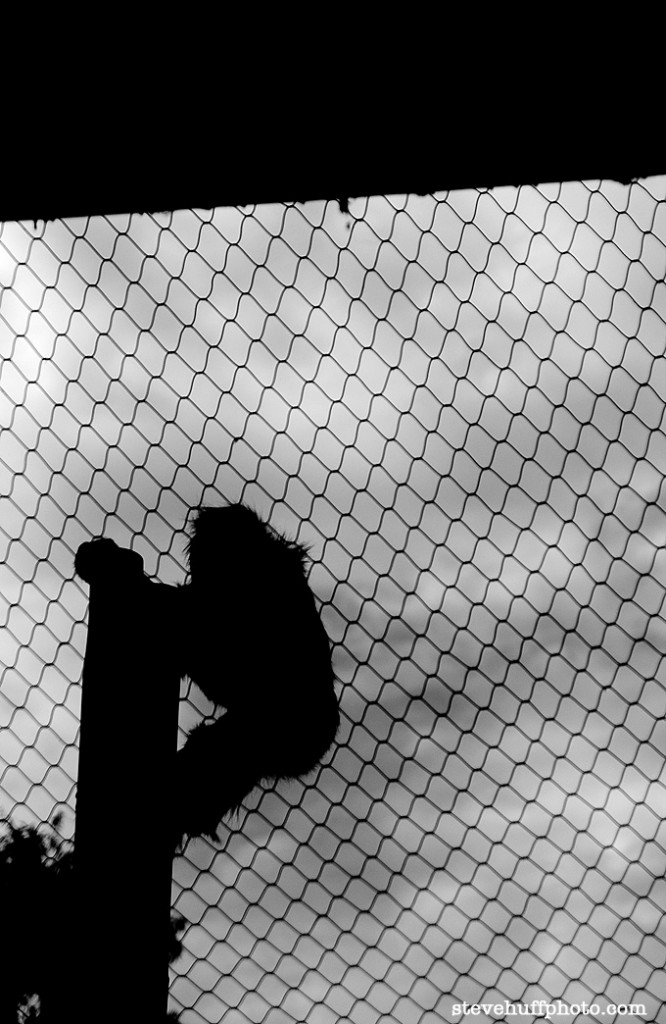 –
Another you can click on to see the 100% crop. Again, the 16-50 but at f/3.2 so stopped down a pinch. Lovely tines, dynamic range and color.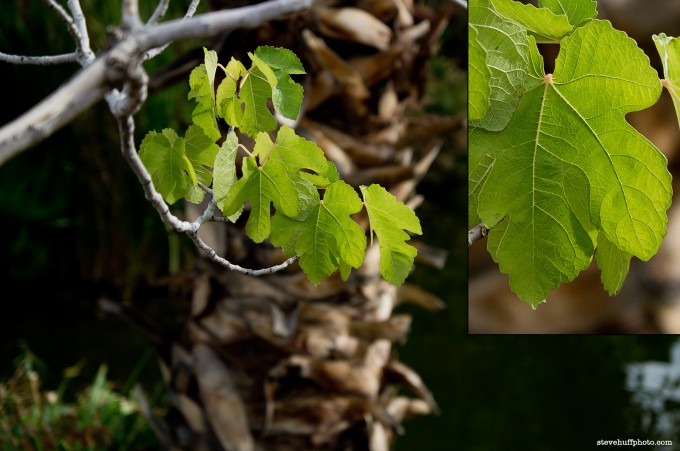 –
The 16-50 Wide open – I love the tones and the way this combo captures the light!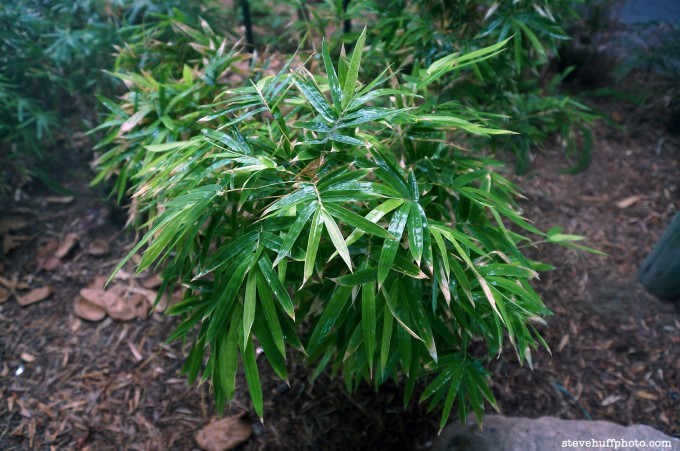 –
This time the 18-135 at f/5.6 – again, click for larger version. This camera never failed to deliver in speed, usability, AF or IQ. This was set to VIVID mode.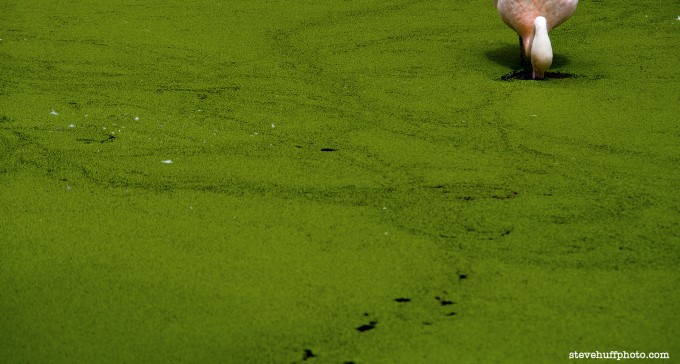 HIGH ISO
The high ISO of the A57 is also superb. Then again, almost all cameras I have been shooting with lately have been. It seems the days of awful noise at ISO 1600 are long gone and just about any camera released in the past year or two will do an admirable job at high ISO. In other words, this camera will not hold you back if you have to shoot in some low light and high ISO situations.
The A57 and 12-50 at ISO 2500 indoors in low light. The iPad was shining light onto her face to illuminate the scene.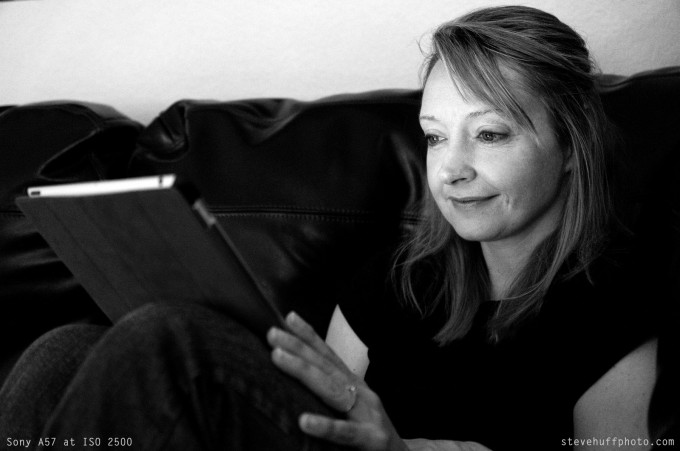 –
Just relaxing after 11 hours at my desk…ISO 1600, straight from camera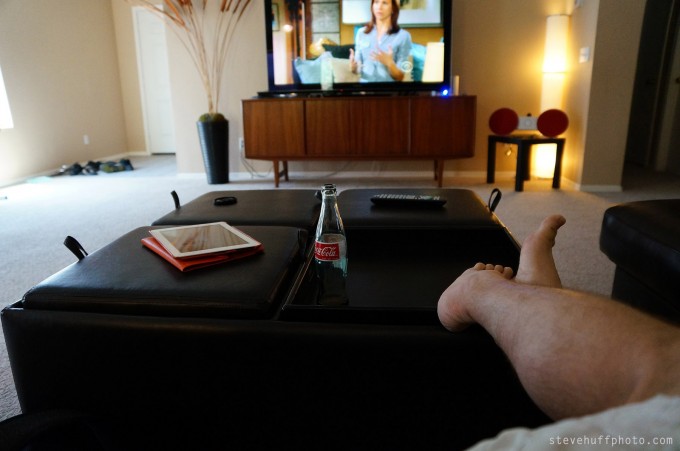 –
High ISO Crops – ISO 1600 through 16,000!
Meet BAB (Big Ass Bear) The  ISO TEST BEAR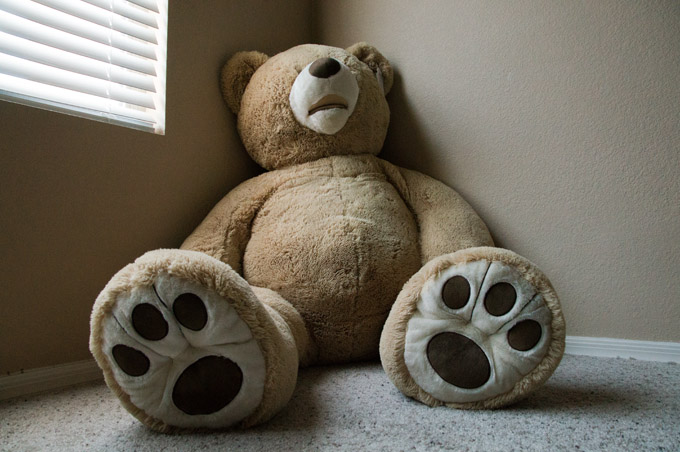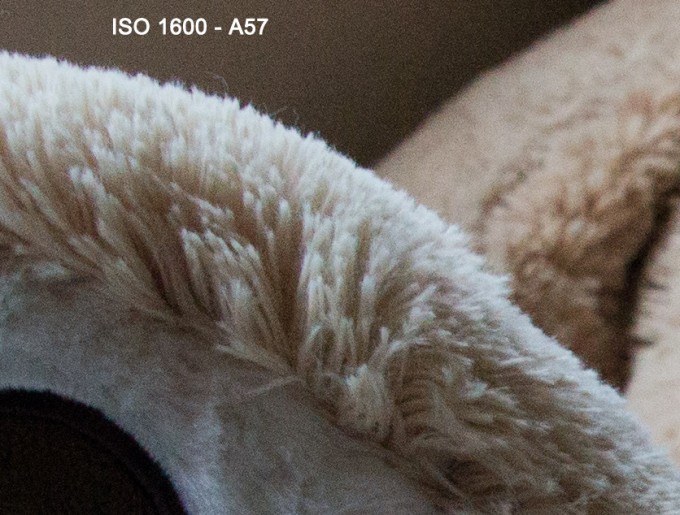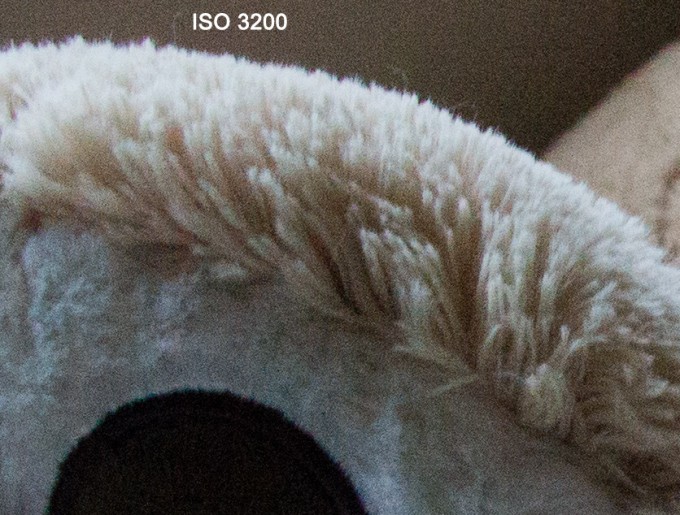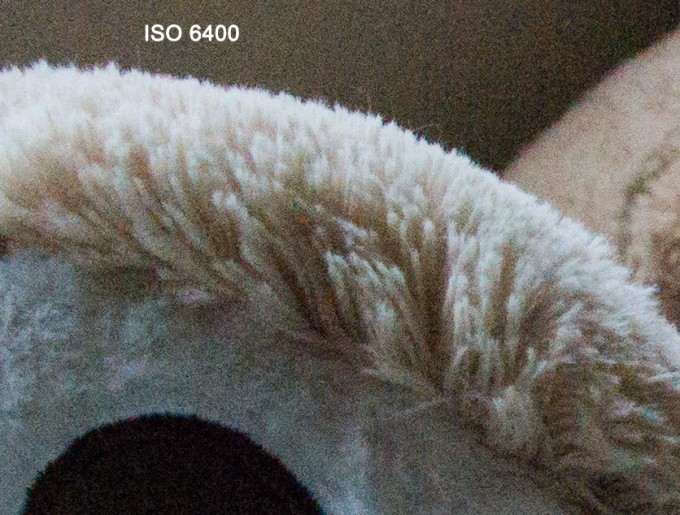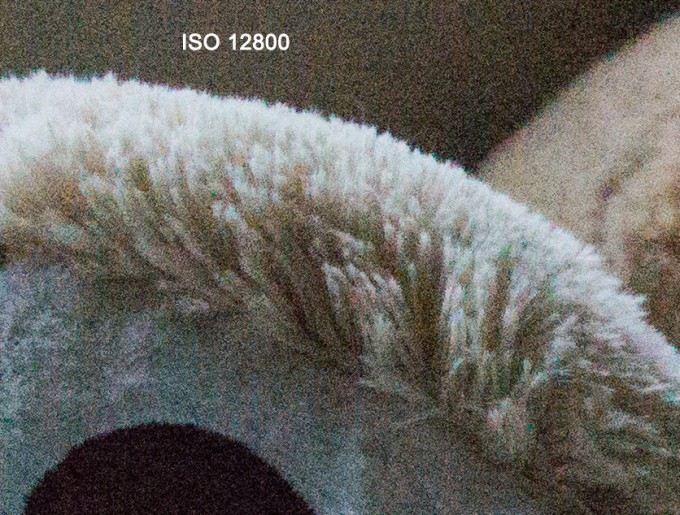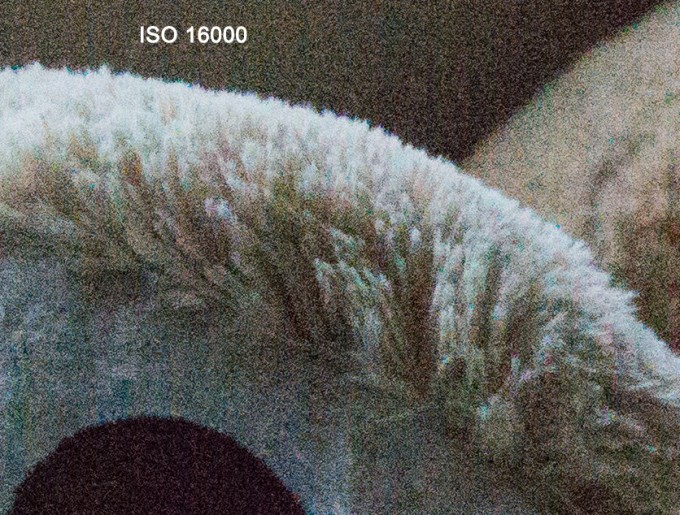 As you can see at ISO 6400 it starts to break apart and by 16000 it is pretty nasty but man, this is iso 16,000! Not HORRIBLE compared to what we had just 3 years ago. Then again, the Nikon D3s is still the high ISO champion of all time. Id use this up to 3200 without a blink of an eye.
PROS and CONS of the A57
My Final Thoughts – Best bang for the buck DSLR available? I think so! Take a look at this list…13 Pros and only 2 cons! I'd say that makes this a GREAT but=y!
PROS:
It is light!
It is fast!
Swivel LCD is very useful!
Great HD video (I know I did not talk about but I did test it on my own)
Superb built in EVF that rocks
Nice button layout
Superb image quality and low light performance
Built in flash
AF is FAST
Can plug in a stereo external mic for video use
Price is AMAZINGLY right!
Face recognition that works well
Great lenses available for this mount
CONS:
Larger than the older and also excellent A55
They took OUT the GPS function that was in the A55 (though I never would use it, many enjoy it)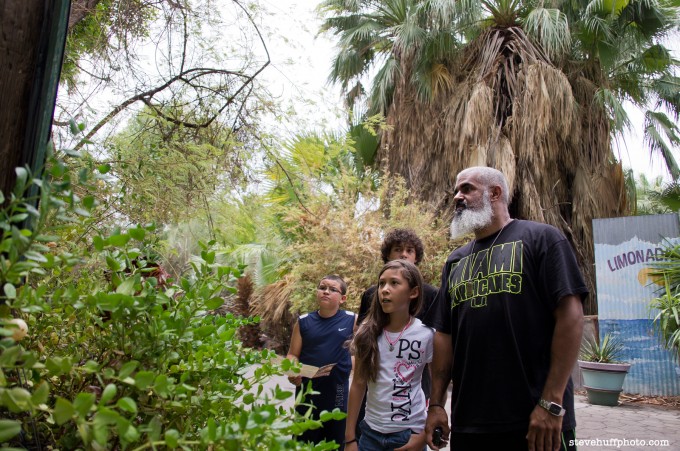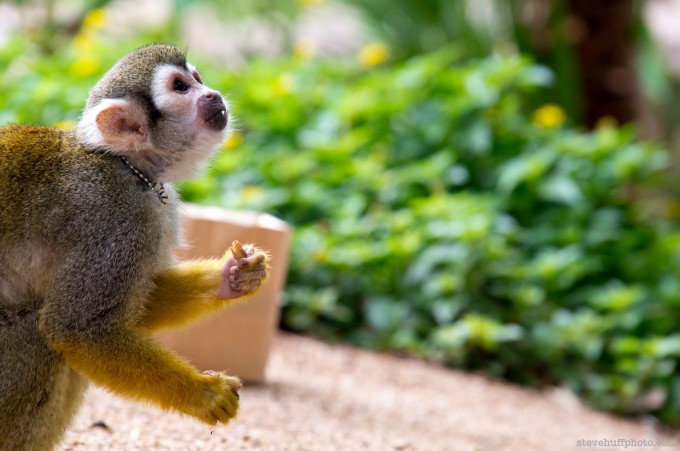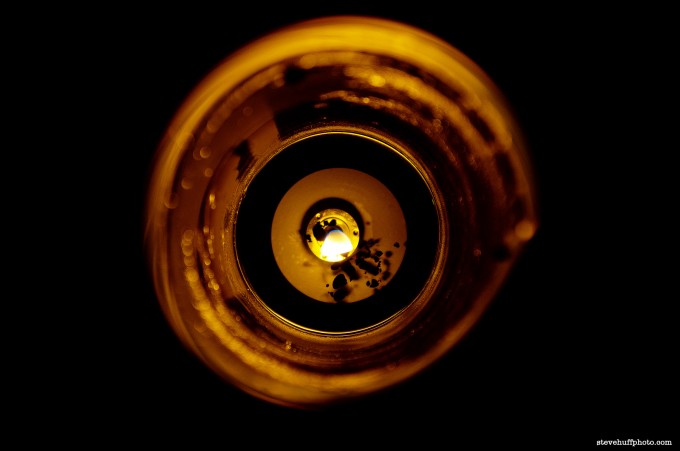 My Final Take on the Sony A57:
I told you this would be short and it came in at under 3000 words, which is less  than half of my usual length for a review. But again, this is a refresh camera of the A55 so instead of rehashing all of the specs and technicalities I just wanted to talk about how I felt when shooting it and how it delivered the goods with what it was designed to do.
The best way to put this is that if you are in the market for a DSLR under $700, this Sony A57 should be on your list because I am not sure there are others I would rather have in this price range, in fact, I know it. Yea, you can go Nikon but I actually prefer this A57 to the cheaper Nikon DSLR's as I feel the translucent mirror technology and EVF are slicker and I also prefer the rendering of the A57 to the Nikon colors that come from the D5100, etc. But that is MY preference, everyone differs. All I can do is spout out what I feel, what I like… and what I enjoy.
When shooting this camera I was reminded of my time with the Pentax K5 that I loved so much. The K5 is smaller and better built with some amazing primes but this Sony sort of won me over after a few weeks. I will not buy one because I have too many cameras and have sort of decided I do not want more DSLR's but if I did want a DSLR, this one would maybe make it to my bag. The price is incredibly right for this. Hell, it's cheaper than almost any of the current popular mirrorless cameras! If a DSLR is tempting to you..and you are in the market for one then I feel this Sony is a GREAT buy. Add to this the fact that I did not even mention the superb quality video it takes (as do most Sony cameras) and you have yourself a bang for the buck souped up speedy powerhouse of a camera.
I can not say enough about the 16-50 f/2.8 lens though. This thing just oozes quality and pride of ownership. IT'S A MUST OWN FOR any Sony ALPHA DSLR user and comes in at $798. Check out the reviews of this lens at B&H Photo! An A57 and this lens would run you about $1400, or about the same cost as a Olympus OM-D and a 12-50 Zoom and extra battery. Or $600 less than a Leica X2. You gain size but this is a quality kit that gives up nothing to any APS-C sized camera available today.
–
Where To Buy the A57?
Well, as always my fave shop for Sony cameras is B&H Photo. They have amazing service, ship same day, you always know what is in stock and was is not and you can track your order online and even do returns online, much like Amazon. B&H Photo sells the A57 body only for $618 (at the time of this writing) and you can also buy the kit with the 18-55 kit zoom for $718. The superb 16-50 2.8 constant aperture Zoom is $798 and well worth it.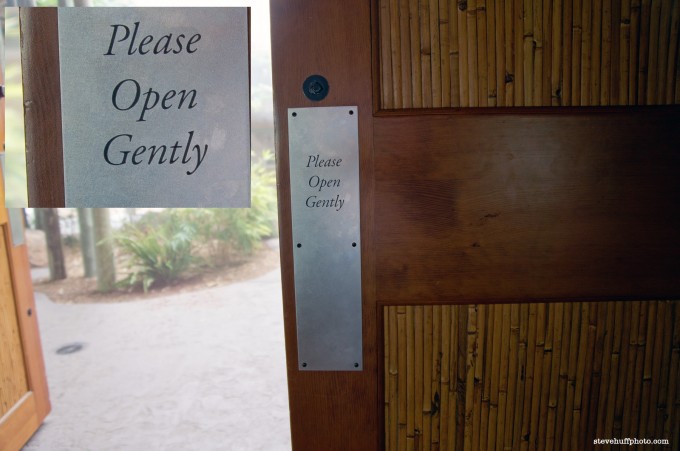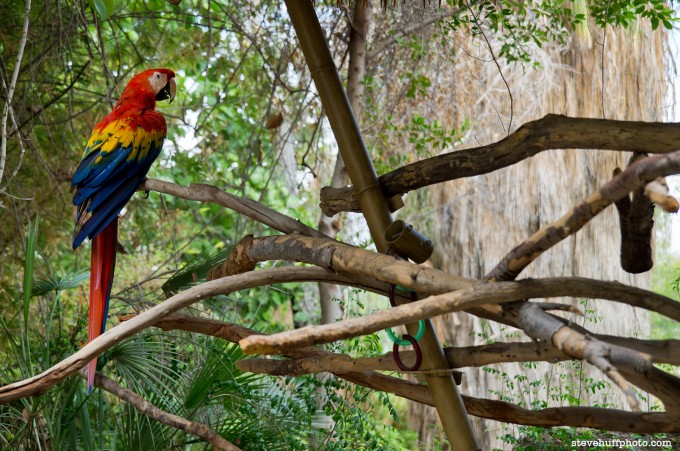 ALL I ASK! HELP ME TO KEEP THIS SITE GOING AND GROWING!! IT'S EASY TO HELP OUT & I CAN USE ALL THE HELP I CAN GET!
Remember, anytime you follow my links here and buy from B&H or AMAZON,
 this helps to keep my site going. If it was not for these links, there would be no way to fund this site, so I thank you in advance if you visit these links. I thank you more if you make a purchase! I have nifty search bars at the upper right of each page so you easily search for something at either store! I currently spend 10-14 hours a day working on this site and the only way that I can pay for it is with your help, so thank you! Currently my traffic has been increasing but my funds to pay for the site has been decreasing, so any help would be GREATLY appreciated!
Even if  you buy baby food, napkins or toothpicks at amazon it helps this site, and you do not pay anything extra by using the links here. Again, you pay nothing extra by using my links, it is just a way to help support this site, so again, I thank you in advance 

If you enjoyed this article/review, feel free to leave a comment at the bottom of this page and also be sure to join me on twitter or my new facebook fan page and Google +  page! Also, you can subscribe to my feed at my subscribe page HERE and read these posts in your browser or news reader!