Bag Giveaway Daily Inspiration #3
by Alex Alvarado
FROM STEVE: This is entry #3 for the BIG BAG GIVEAWAY ! We have NO MORE SLOTS FOR ENTRIES as we have all 30! ENTRIES ARE CLOSED! I am giving away bags from awesome bag makers like HOLDFASTGEAR, TENBA, ONA, and WOTANCRAFT and the readers here will be the ones who VOTE for SEVEN winners out of 30 in a little over a month from now! Yep, SEVEN winners so you chances are great if you managed to get your entry in! Below is entry #2 of 30!
---
A visit to Osaka and Himeji
Hello Steve!
Well, the thrill of winning a camera bag has caused me to send in my first ever daily inspiration post.
First, I'd like to tell you and your readers a little bit about my photographic journey thus far. You could say that I "grew up" on mirrorless cameras as my first non-P&S was a Nikon V1. Coincidentally that camera is also the reason that I found your website. Shortly after the V1 had been released I picked one up because I liked the way it looked and I was familiar with the Nikon name. I had very little knowledge of photography at that time, I just knew that I wanted something better than my little P&S camera.
After making the purchase I walked around and started taking photos. I had no idea what I was doing and the photos weren't great but I was having fun. After awhile I thought I should see what the internet was saying about this camera and to my surprise everyone was pretty negative. That is, until I came across your website. I was relieved that at least one other person thought the little V1 was a fun camera.
I continued to shoot with my V1 and really enjoyed using the 10mm f/2.8 and the variable aperture 30-110mm. As with most people though, I had my first bout of GAS and bought a Fuji X100. That camera was also fun but the AF at that time was horrible. This is when I finally understood why you were raving about the lightning fast AF of the V1. I put up with it for awhile, but after upgrading my V1 to the V2 and picking up the 18.5mm f/1.8, I sold it. I just wasn't using it very much. I kept shooting with the V2 and over time picked up the UWA zoom (6.7-13mm) and the ultra fast 32mm f/1.2.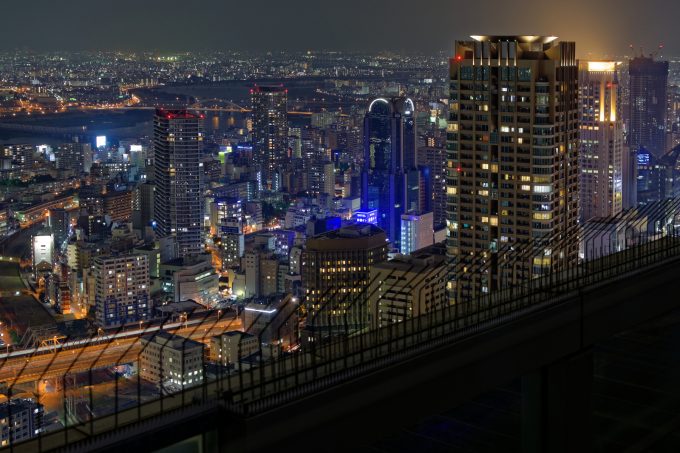 I always stayed up to date on all the latest camera gear and loved to see what people could do with it, but I never really felt the need to buy into another system. That is until January of this year. I wanted to shoot with an APS-C sensor again but for some reason I was really drawn to DSLR's. In particular the Nikon D7200. Long story short, I bought it and the DX 35mm f/1.8G during a winter cash back campaign. I know mirrorless to mirror is not the usual progression, but since I never had used a DSLR I wanted to give it a try. After using both types of cameras I can say that they both have their pros and cons, so as for now it'll just be a personal decision for everyone. I'm loving the D7200 but I also plan to keep using my V2.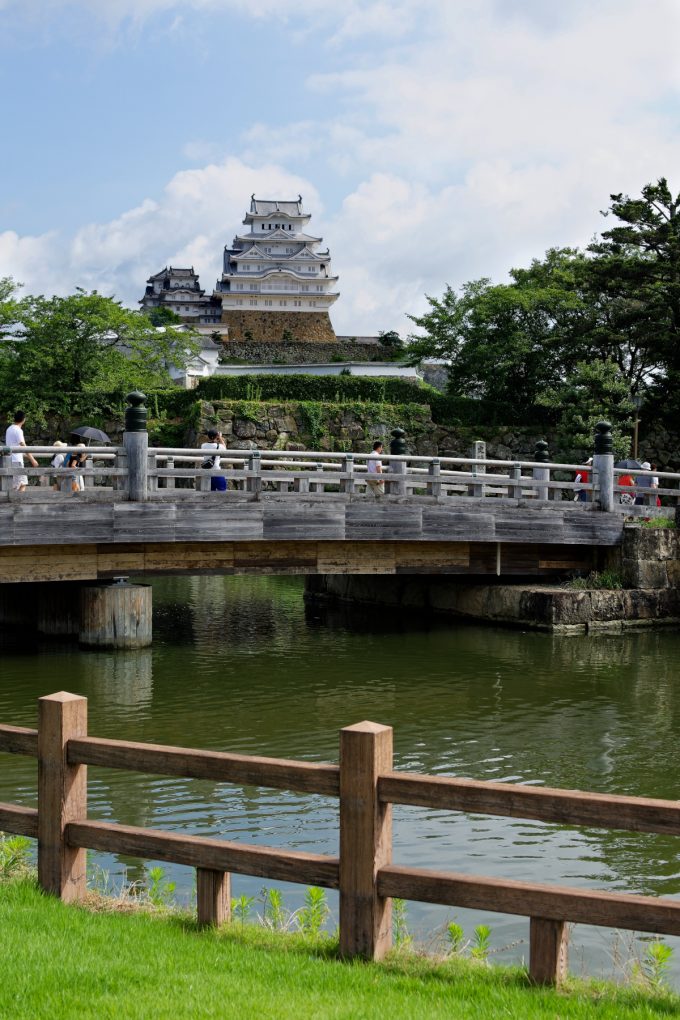 Okay, finally on to the pictures! My wife and I live in Japan near Tokyo but we had never been to Osaka. We decided it was time to go so we planned a short three day trip. There is so much to see and do in Osaka, but our main two goals were to visit Osaka castle and nearby Himeji castle. Of the two, Himeji castle is much more well known as it is a world heritage site. It also was recently restored so it is a very bright white. This whiteness will fade and the castle will naturally darken due to the elements every year, so that's another reason why we decided to go see it this summer.
It was tough to pick only three photos, but here you go! All pictures during the entire trip were taken with the D7200 and 35mm f/1.8G.