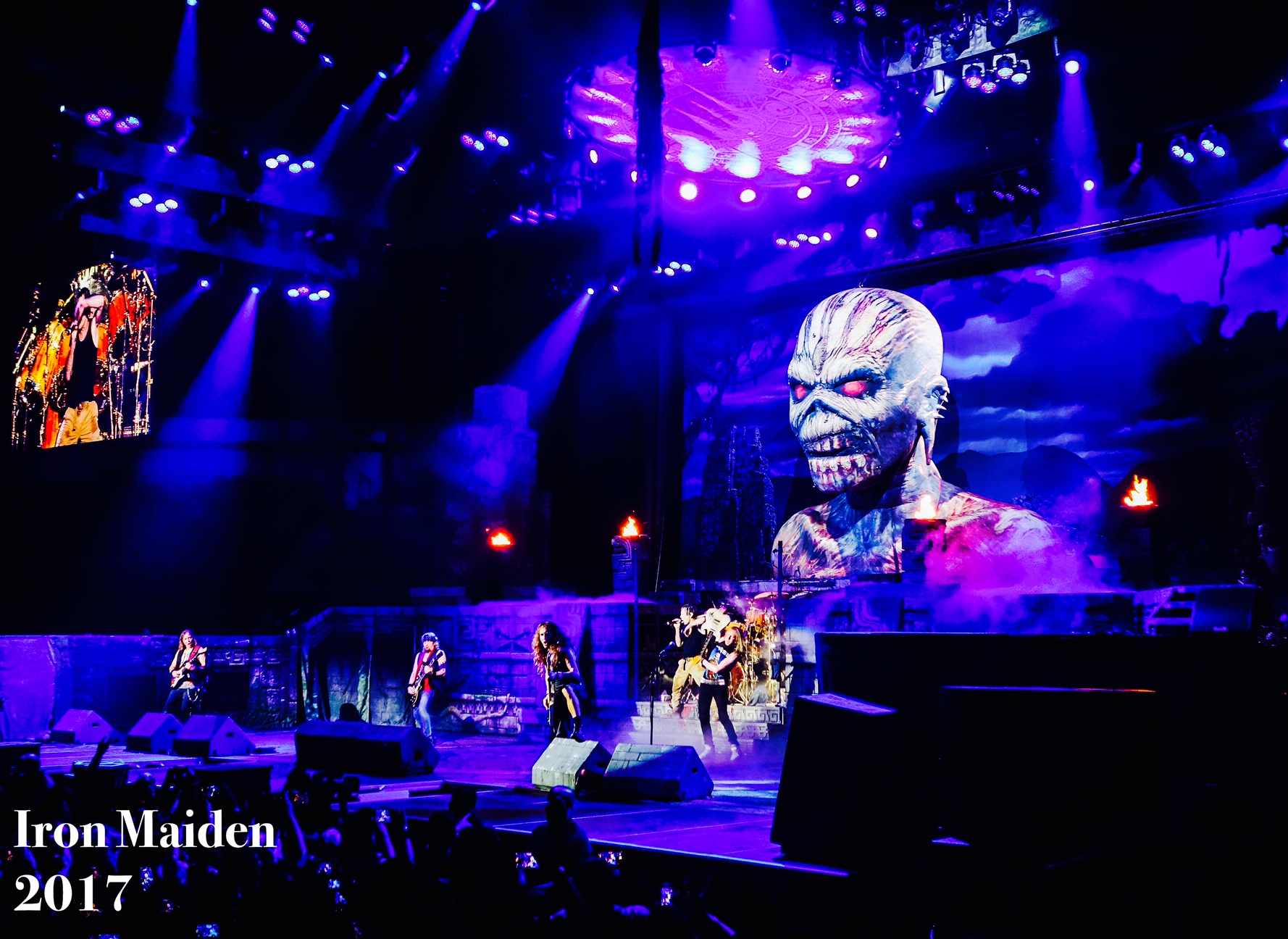 Daily Inspiration #1036. The Sony RX100 MK 1 and Iron Maiden
by Justin Press
Greetings Steve and Brandon.
I shoot shows from time to time when a pass is provided with a Canon set-up but there are instances when I join the crowd and just go stealth. As a massive Iron Maiden supporter I wanted to be one of the crowd and join the thousands of punters drinking and losing their utter minds to the band and the camera I reach for that doesn't drive the front door security nuts is t
he Sony RX100 (Mark I). 
It's small, the length is proper, the colors are easy to correct and since a Maiden show is always changing with production, smoke, fire and lighting, the RX auto-setting is a more hit than not compromise.
I was sitting lower balcony about 5 rows up and almost even eyed with Steve and Jannick (though the Union Jack shot with Bruce for "The Trooper" was a week earlier from a more  side- stage position). Regardless there is so much visually to capture at a Maiden gig that I have hundreds of files but chose these four to pay respects to what the original high-end compact is still capable of.
Thank you for letting me share my images and my daily inspiration. Maybe I should look into the RX100 Mark IV….
Up The Irons,
Justin Press