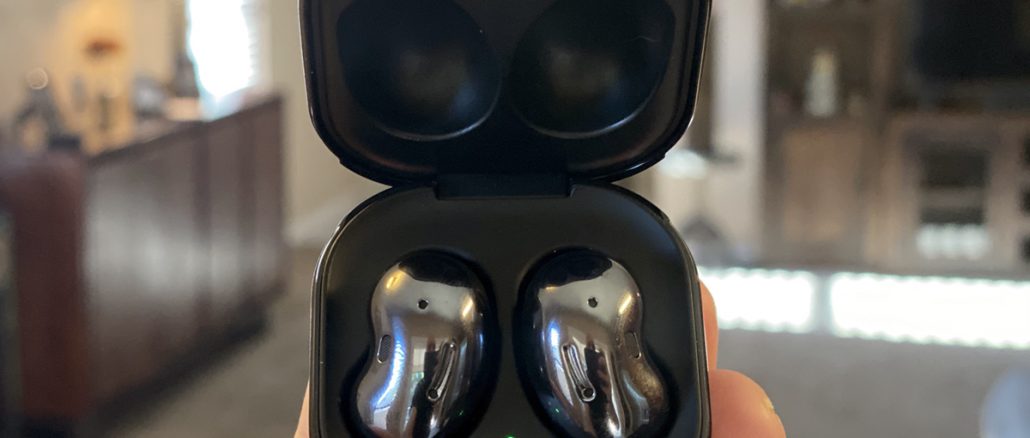 THE BEST Wireless Buds of 2020 TESTED. AirPods Pro vs BudsLive vs Sony vs Master & Dynamic vs Sennheiser! I chose…
By Steve Huff
Lately, over the last 3 weeks I have been testing a few true wireless earbuds with ANC (noise canceling) and I have purchased ALL of these with my own cash. I wanted to see which one worked best for my needs, my tastes and my comfort so I purchased all five. I figure I can give one runner up to my son, one to Debby and will have to return two of these to Amazon. The prices on these range from $169 to $300 and I will be judging them based on sound quality, comfort, and features.
The FIT is Key
The one thing that is most important with in ear phones like these is the seal and fit. Not all ears are the same, in fact, no two ears are alike. This means that some of these ear buds will fit some of us perfectly and for some, they may not fit at all. When an in ear earbud like these do not fit your ear well, the results will be low volume, lack of bass or even tinny sound. You may also hear more of the outside environment as without the fit and seal, any ANC will not be very effective. So when you buy a new set of earbuds one must always try every size ear tip that is included with your set. For me, it's always the large or extra large size I need. If I use small to medium tips I lose bass, volume and the buds sound horrible.
I will speak of these five earbuds in a quick and simple way below, and then tell you which one of these I kept for myself. I will also speak of which of these were Debby's fave as well, as she has one ; ) I have these listed below in NO particular order.
Apple AirPods Pro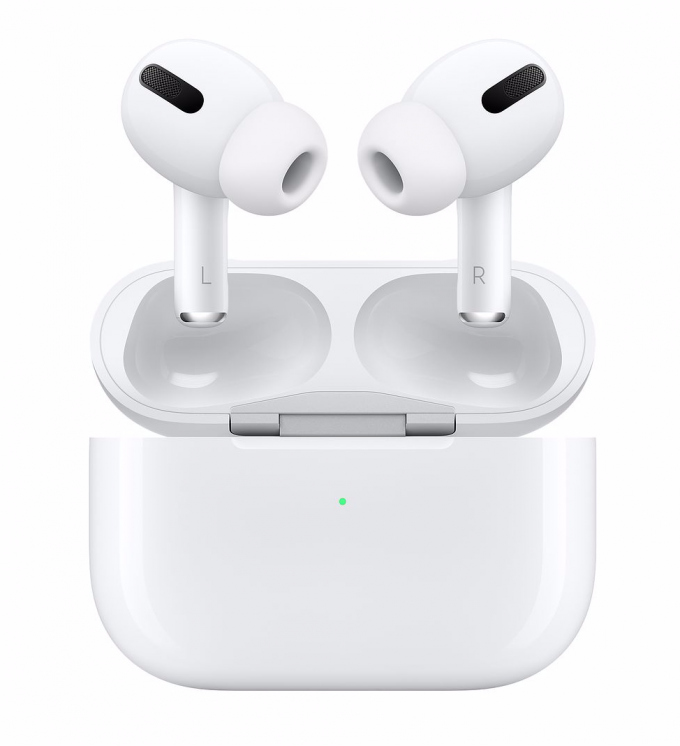 I own and use an iPhone 11 Pro Max. One would think that the Apple AirPod Pro's would be the best for me. I was sold as soon as Apple released these, and when I bought them I loved the small size, as well as the ease of use with my iPhone. They always worked, and never gave me an issue. While the battery life is rated to 5-6 hours, I was getting around 4-4 1/2 when using ANC. But here is the problem. For me and my large ears, these were the absolute worst of the five sets I tested when it comes to fit, sound quality and ANC. Yes, as hyped as these are and have been, they came in LAST for me due to horrid sound quality and not so comfortable fit. To achieve great sound, a great fit/seal must also be achieved.
I love Apple. I am in their ecosystem. I do not own any android devices. My laptop, my desktop, my tablet and phone are all Apple (also two apple TV's) yet I was no fan of the AirPods Pro because no matter the size tip I used, I could not get any kind of good fit or seal and the sound suffered for it as did the ANC, which I could not even notice working.
This goes to show why there is no one single earbud for everyone, as some will fit well and others will not. These are being returned as I can not use them and even Debby though they were just average in sound and ANC quality. The hype on these is insane, and one would think these are some of the best EarPods that exist. Maybe they are, for some ears, but for mine they were without question, the worst of the five for sound. I do not need to get into specs and details here as we already all know how these work and how well they work when using an iPhone. They are slick, and I just wish my ears would work with them.
I can say the phone call quality/mic on these is quite good, and worked well for phone calls when using my iPhone. These probably have the best call sound quality of the five sets I evaluated.
These are true wireless earphones, and come with the charging case which is quite nice and brings up to 24 hours of use from a full case charge. For most using Apple devices, these will be their preferred pick due to features and ease of use.
You can check out the Apple AirPods Pro HERE. 
Samsung BudsLive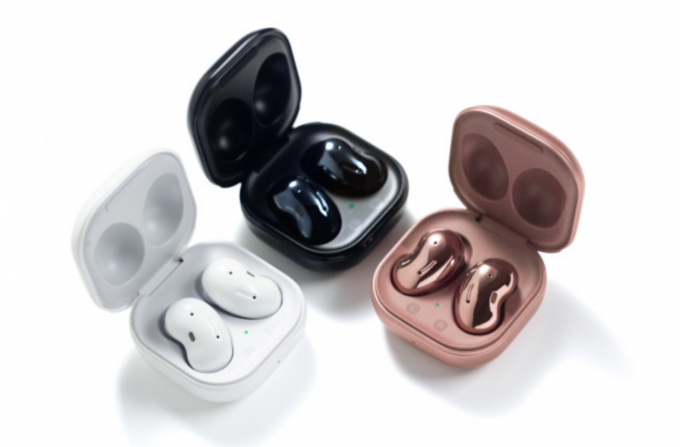 These are the newest models I am testing and also the least expensive at $169. They come in three colors that look super cool and these are designed rather differently than most buds. These look like a kidney bean, and have no big eartip to shove in my ear. I have never seen any earbuds designed like this, and that is a good thing. When looking at them you would never understand how these can fit in the ear and sound good. After reading reviews at amazon it seems many thought they sounded thin, tinny, had no bass and the ANC was useless. So I had LOW hopes here but loved the design, small size and long battery life. I had to give them a go.
I purchased the black as the copper/rose gold is too flashy and the white too sterile for my tastes. The black has a nice shiny sheen to it, and they look sharp. Following the instructions, I placed them in my large ears as described and I soon realized how these are supposed to fit. Many are simply placing them in the ear without setting them in, and this results in thin sound, tinny sound and no ANC to speak of. It brings in outside noises and sound like a $5 set of buds would.
BUT when you get them set in just right WOW! They do create a seal, they do have a huge and big warm sound, and the bass is the best of all of these earbuds. When I turn on and off ANC, I clearly hear it working as it lowers my fan and air cleaner volumes by about 40%. They sound big, rich, full and how most like their headphones to sound. They can rock or do justice to slow jazz. While not leaning to the treble, or details, these offer up a pleasing sound that sounds good and warm with everything.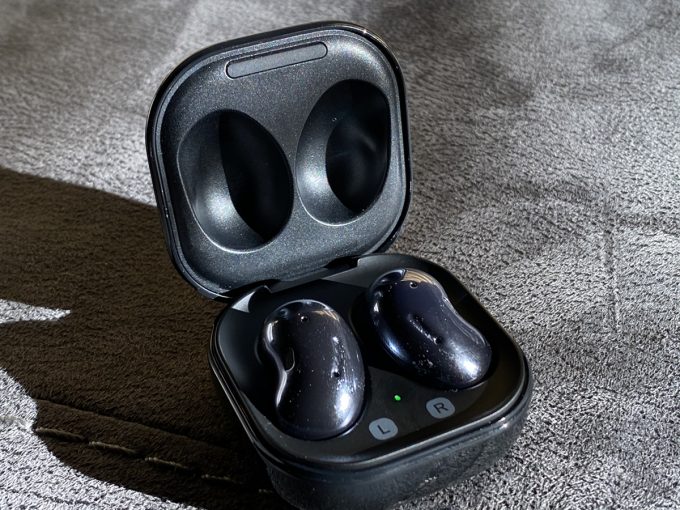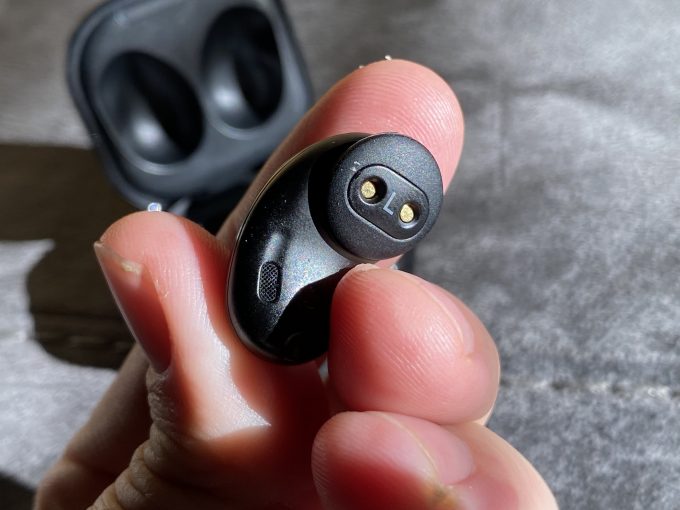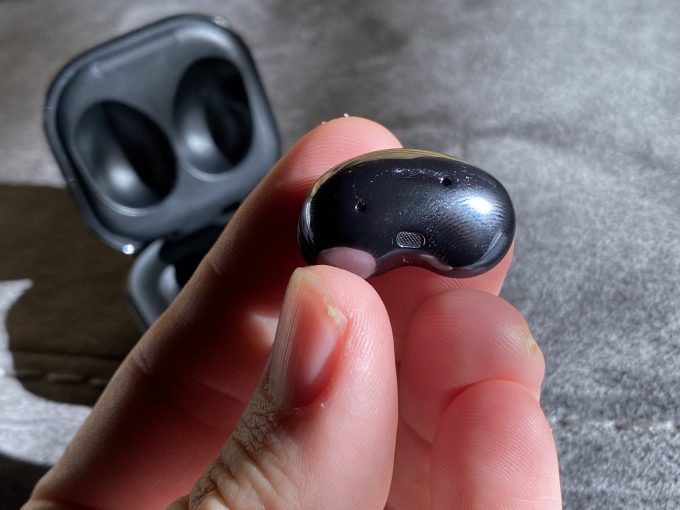 The one issue I have with these is that the touch surface is hit or miss. Sometimes the touch function works, and sometimes it doesn't and this can be frustrating at times. There is also no real transparency mode, so when they are seated well and ANC is on, and music is on, even at low volume, you will not hear outside noises very well. I know, many say you will with these as I have seen some say these are "open earbuds" but that is not really the case. When seated correctly, these take on a whole new life.
One bad thing is that there is no way to adjust the fit, so if they do not fit, they will not work for you. I suspect these may not fit small ears as Debby could not use them, they were too large and there is no way to adjust the size, as they are as big as they are and there is no eartip to insert. Rather, the bottom and smaller part of the "bean" slips down into your ear canal slightly and forms a seal in this way.
As for comfort, when they do fit, the Samsungs are also the most comfy buds out of these five I am testing, again, for my large ears. In other words, when in, I feel them the least.
So we have these at the lowest cost, the most comfortable, the biggest loudest sound capability, and the coolest design (IMO). They work perfectly with my iPhone 11 Pro Max. These surprised the heck out of me, as I expected them to be the worst of all. The ANC is not up to the level of Sony or Sennheiser but it is effective for things such as fans, and motor noise and even voices to some extent. BUT A PROPER FIT IS A MUST! If they sound thin, tinny, and lack volume they do not fit you or they are not inserted correctly. These are the opposite of thin, weak and tinny as they are the loudest and most powerful of the bunch here. Probably the best deal going here. The sound is warm, loud and very nice but not up to any kind of audiophile standard. Even so, that is not needed with these as these are the most fun of the earbuds I have tested. I really enjoy these.
You can check out the Samsung BudsLive HERE. 
Master and Dynamic MW07 Plus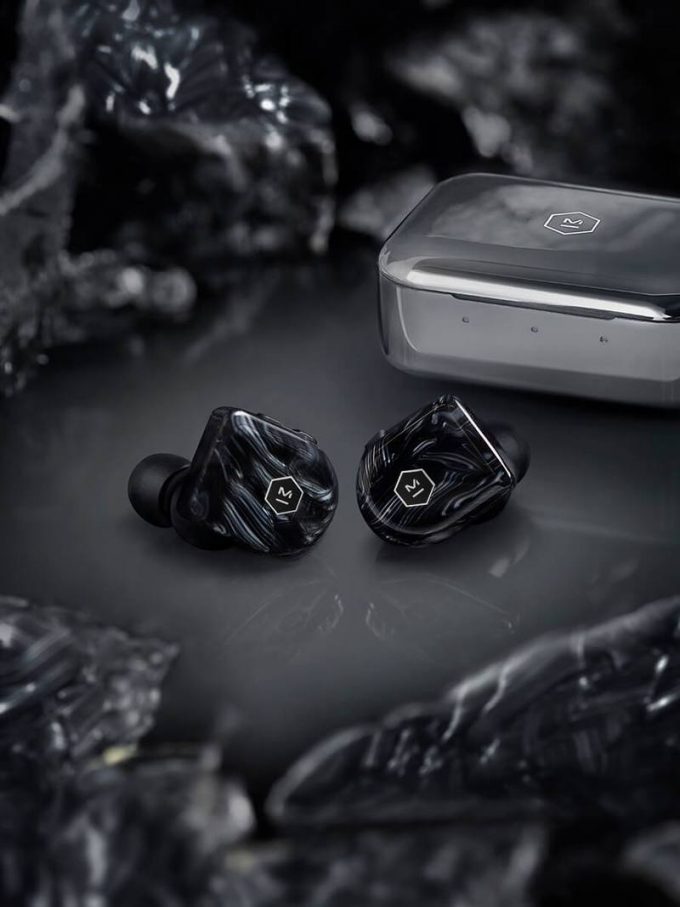 These unique buds are sweet and classy. They also have the best build quality of the five I am testing. They do not use an app (the only set here that does not use an app), they have no touch capability (only physical buttons) and the ANC is just about useless. Even so, the sound quality is right at the top with these and this is where they shine as they lean more. towards detail, highs and an audiophile kind of sound.
The MW07 Plus are not the most comfy and are the heaviest and largest of all of the buds I have tried here. The cost at launch was $299 but now they can be had for $225, which is what I paid. They feel like a product that would have come out 3 years ago, but even so I am drawn to them. I like them. I love the design, the style and the wings they give in addition to the numerous eartips so you can get the best fit. I like the physical buttons over a touch and I like that there is no app, as I try to leave my phone in my pocket 23 1/2 hours a day. There is a lot to like here but when you look at the other buds here in the same price range or less, these feel dated.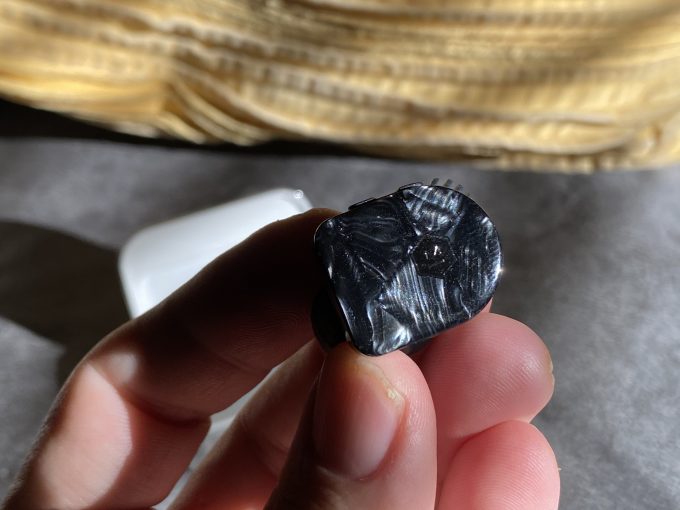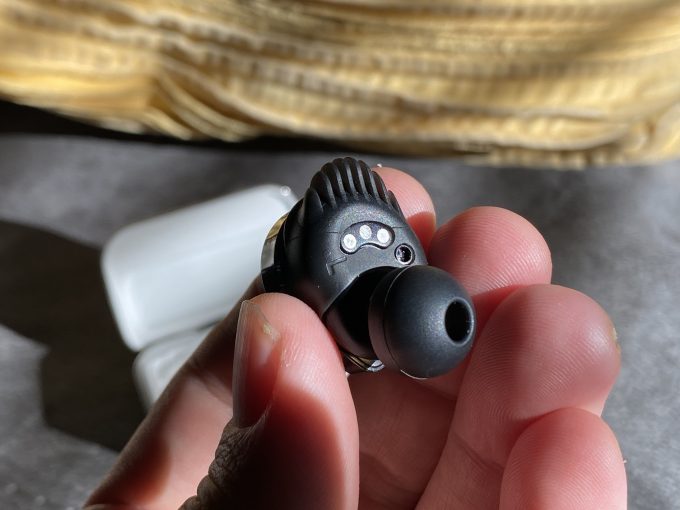 These 07 Plus models from Master and Dynamic have a more neutral sound, more crisp, and more of an audiophile leaning sound. A wider soundstage and precise imaging is here as well. The bass is not exaggerated and plump like with the Samsung but the Samsungs are pumping out artificial inflated bass because that is what most consumers like. The Master and Dynamic are presenting the music closer to how it should sound. For some of you, this will mean these will sound thin or anemic if you are used to fake pumping beats like bass. These have details, and you can hear much more into the music when you have them in and set correctly. Instrument separation is gorgeous, and these allow you to hear the details you miss with other earbuds.
I use the largest tips and the largest wings and they fit me pretty well, though not perfect. It seems every 15 minuets or so I have to push them in, or twist them to reseal them as they move around a little.
ANC is non existent, and I do not hear any difference when turned on and off via the button on the left earpiece no matter how well they are sealed. Transparency mode is useless as it doesn't lower the volume of the music, so you still can not hear someone talking if you turn this on. The battery life is amazing, and rated to 10 hours on the earbuds and you can get 2 charges out of the case. I believe it comes out to 28 hours and that is great.
But, do not buy these for ANC or features. These are IMO, for those who are music lovers and want a neutral presentation that can be gorgeous with some music like vocals or acoustic. They can get uncomfortable after an hour or two though for me, which means these are probably not my choice due to the larger size and weight. Even so, you can find them for much less than $299 these days and if you enjoy style, build quality and high end music performance, these may be worth it. Keep in mind these do not go very loud, and are the earbuds here with the least volume.
You can see more on the Master and Dynamic HERE.
Sony WF-1000XM3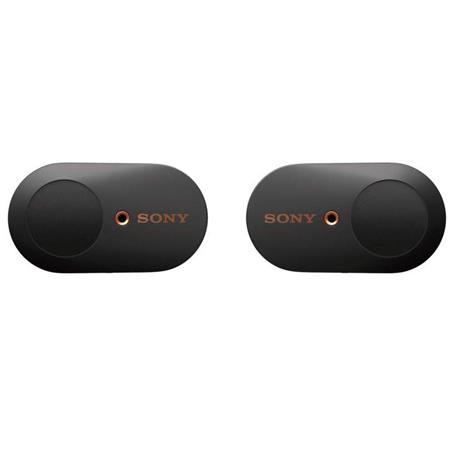 These have been out for a while, and many have raved on and on about these earbuds. They still make many "best of" lists today and here they are on mine. They are the largest of the five I am testing in all out physical size, have the second best ANC of all five, and have a sound that is similar to the BudsLive from Samsung with a tad more refinement. It's big and can get loud, and they have a bit more detail than the Samsungs though less character and less fun factor. To me, the Sony's sound a tad boring after a while, and especially after hearing these other buds along side them. The design also feels dated.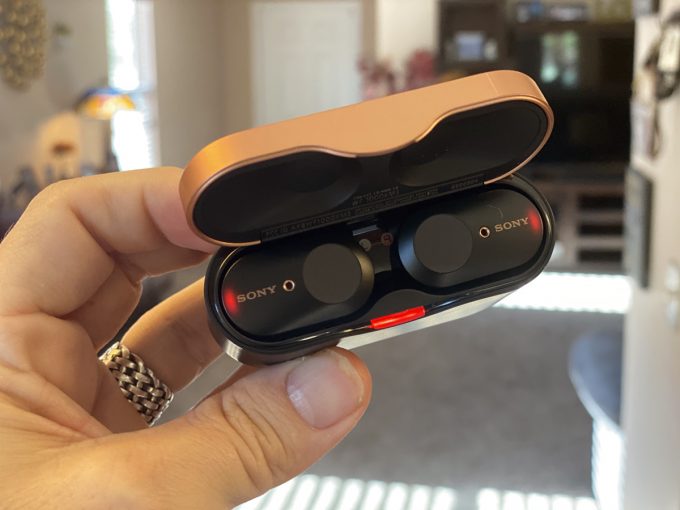 They have the touch feature that allows you to hear the world around you with a touch, and they have decent battery life at around 6 hours per charge. The case is nice, but the largest of the group. The fit and comfort for me was easy and nice once I put on the largest eartips and after that I was able to be comfy for about three hours. More than that and my ear canal started to get irritated a little bit.
The touch panels worked perfectly every time and these were purchased for $175 new, which in reality is a steal fort these.
The negative for me is the size. After trying earbuds like the Samsung Bean shape Galaxy Buds Live, these feel huge in my ear and give a feeling that I have something hanging off my ear. The Samsungs sit in the ear, and never feel like this.
The sound is on the warm side, but also offer up a very powerful sound if not a boring sound. Even so, for the money these go for today you can not beat them, period. If they were a bit smaller, and sounded a bit less boring, I would keep these for myself but as it stands now I am keeping these as these were the #1 pic for Debby and her small ears! She tried them all, and the only one she liked, the only one that fit right…are the Sony's. There is a reason these are rated highly, and today in 2020 they are still wonderful. These go almost as loud as the Samsungs.
You can see more on the Sony WF-1000XM3 HERE
The Sennheiser Momentum True Wireless 2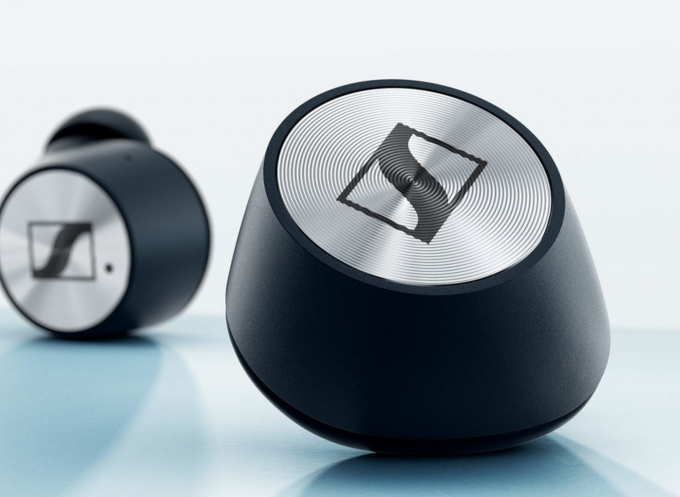 These here are at the top of the heap price wise and I paid $280 for them from Amazon right HERE. I purchased them for $279 as they seemed to tick most of the boxes for me. Good fit, touch controls that work great, easy connection, ANC as good or better than the Sony's and most of all, the best sound I have heard in wireless buds, ever.
When I got them, and put them in my ear I was blown away by the sound, and the completeness of them. The sound is so refined, right and beautiful. DEEP bass that is never sloppy or muffled, sweet treble, a glorious midrange and a wide soundstage that floats within your head. These are on another level from ANY of the buds in this write up, and I knew it within 60 seconds of placing them in my ear.
They were comfortable but still could not take the comfy prize away from the Samsung Live Buds but these come in at a close second in this area, for me.
The ANC here works great and when you get a good fit and seal, surpasses the Sony buds in this area by quite a large margin. Again, I used the largest eartips and this created an amazing seal, which in turn allowed the ANC to work wonders. I even prefer the sound of these to other over the head phones I have right now, the Bose 700 and Sony WH-1000 version 4. Yes these sound much better than even those do.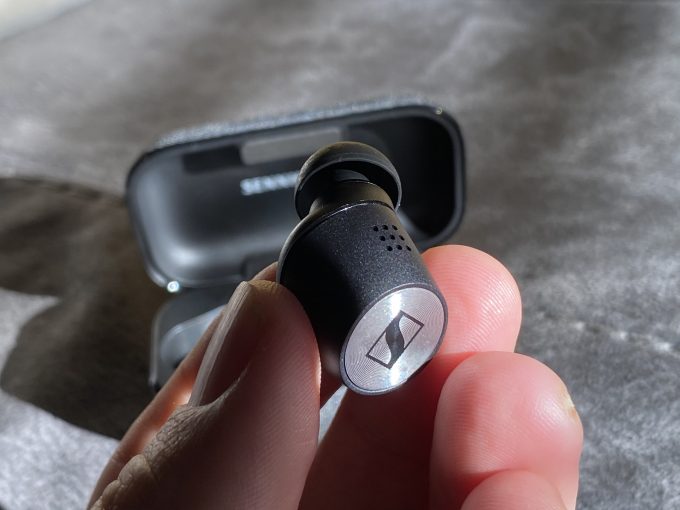 The Sennheiser buds have the name known for audio quality and the smooth style but are they worth $300? Well, that depends on how much weight you put into the sound quality, as these are the best for me in this area. At $120 more than the Sony, and $60 more than the Master and Dynamic, and even $130 more than the Galaxy Buds Live, these really needed to be fantastic and are they ever.
Call quality was great, as was the bluetooth signal which allowed me to walk farther from my phone than most. The second best for Call quality are the Master and Dynamic, and they are great with bluetooth range as well. In fact, the least range was with the Galaxy Buds Live but I rarely need more than 20 feet, and those went to about 30. I was able to eek out maybe 100 feet with the Sennheiser and 70 with the Master and Dynamic, in my home.
For me, my fave two buds here out of all five are the Sennheiser True 2's which are the most costly, and the Samsung Galaxy Live's which are the least costly. The M&D comes in a case third, maybe even tied for #2 as the sound is just so alive, textured and beautiful. The Sony and the Apple's did not work out the best for me when I took everything into account. The Sennheiser V2's do it all well, and really do not suffer anywhere. Battery life is decent, about the same as the Sony's with the newer Sennheiser V2 models. Also, the annoying battery drain has now been fixed, so no worries there.
One thing I LOVE about the Sennheiser V2's are that I can configure (and I have) the touch controls. I tap once on the right earbud and it turns on and off ambient sound. I can hear my surroundings with one easy tap, and go back to silence with the ANC with another tap. The sound I get from the transparency mode on these Sennheiser is amazing, and the only set that doesn't sound as if you are hearing artificial sound. You surroundings sound as if you have the buds out of you ear. Almost. Nothing else gets close here.
As for phone calls, for me these worked wether I had the left or right earbud in, as in, I can use a single bud with music or calls.
Truly fantastic wireless earbuds, and the most balanced and gorgeous sounding of them all. I found it all with these. Fit, build quality, connection quality, ANC quality, and sound quality, right here in the $280 Sennheiser. These are the best headphones I have ever owned, even besting some audiophile cans I used to own that cost A LOT more. To be honest, when I activated the ANC while doing yard work, the sound of my blower reduced by 90%. These work as well, when you get a solid seal, as the larger over the ear Sony Headphones when it comes to ANC as these reduced my yard tools and even my big AC unit noise a tad better than the large Sony's. These are incredible, but the seal is key to getting this kind of ANC performance. These can silence the world around you and no other earbud gets close as of August 2020.
You can see more about the Sennheiser True 2's HERE
So what did I go with?
I decided to keep the Sennheiser for me. Why did I go with the Sennheiser? Well, I grew frustrated with the Samsung beans as the touch function would work maybe 40% of the time. Also, the sound is more muddy than the Sennheiser due to the plumped out, fleshed out exaggerated bass. This brings a pleasing tonality, and a body rocking sound but for people like me who have been listening to audiophile systems for years, the Sennheiser bring the best sound of the bunch, maybe some would even prefer the Master and Dynamic in sound (though I much prefer the Sennheiser), but they lack the quality ANC, they lack an App (which most people see as a plus) and the lack any kind of customization.
With the Sennheiser, add in the class leading AMAZING ANC, great battery life that is up there with the Sony, reliable touch performance, smooth design, decent comfort and for me they are the winners here, and it wasn't even close. The only two for me here that were "meh" were the Apple and Sony's, oddly enough, two of the most hyped models (but remember the way reviews work, and Sony and Apple send hundreds of free units out to reviewers, to keep. Yes, this is true and If you want to stay on the review list one must be kind and never overly harsh). I've been doing this for almost 14 years now, and this is how it works. So take most reviews with a grain of salt if they received a free set of buds. If the reviewer received a free set and wants to continue to do so, do you think they will be overly critical? Hmmm.
I bought all of these with my own money, compared them for days on end, and picked the one I would keep for me based on performance, quality, reliability, ANC and comfort. I hoped I could save some cash with the Samsungs but at the end of the day I went with what offered me the most for the money, and gave me all of the features I need and use. 
The worst for me has been the Apple AirPods Pro. They are just not good for my ears, but also make me think they are overhyped like mad as I see them as $89 buds rather than $240 buds. I just do not see it with the Apple buds. But hey, again, our ears are all different. : ) I returned these. I gifted the Sony's to Debby as she loved those, and I gave the beans away to someone else. The Master and Dynamic will be returned as I feel those are more in line with $150 buds in 2020.
This was a fun test. I was able to fulfill my curiosity by trying out so many of the earbuds that I have been curious about. I was shocked (apple pros) happily surprised (galaxy buds live) very pleased (Sony) and even REALLY liked the Master and Dynamics if audiophile music was my only concern. At the end of the day, unfortunately, the most expensive buds did the trick as they did everything very well.
For many of you, any one of these may be your #1. You never really know until you try them all. Just remember to try all earpieces and sizes before you judge, as if a pair of buds sounds awful, chances are they are not fitting right. None of these sound horrible, and with the right fit most will sound fantastic.
If you want to spend under $200 and want a gorgeous bud that people will stop to ask you about, I highly recommend the Samsung Galaxy Buds Live
If you want the best wireless ANC buds available today, I highly recommend the Sennheiser Momentum True Wireless 2
Most comfy: Galaxy Buds Live
Least Comfy: Master and Dynamic
Best Sound: Sennheiser
Worst Sound: Apple AirPods Pro
Best Features: Sony 
Worst Features: Master and Dynamic
Best ANC: Sennheiser
Worst ANC: Master and Dynamic