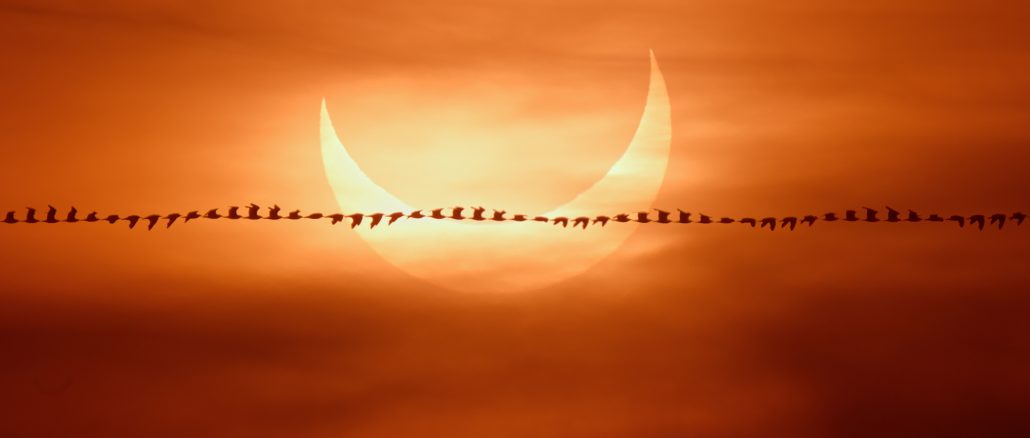 Daily Inspiration Photo. Partial Eclipse
by Zev Hoover
It's been years since I posted a daily inspiration photo. If you guys think I should bring it back, let me know in the comments below. This would feature YOUR photos and shots. Just send them to me and I will post them here with your text and link to your social media or website.
Today's image was so spectacular I had to share it with all of you. It comes from Zev Hoover and his description is under his amazing photo below!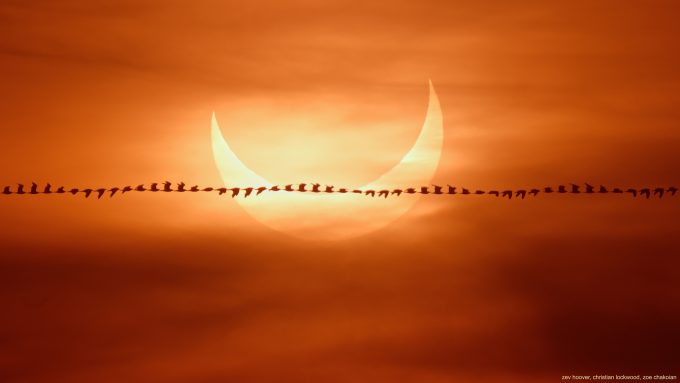 "The image is of a partial annular eclipse as viewed from Quincy Beach, in Quincy MA on June 10th, 2021 at roughly 5:35am. A bird passed by at near to the moment of fullest eclipse in Boston. The sinusoidal motion of the bird flapping its wings mirrors that of the sum of signs that is the earth, sun, and moons rotations, all of which had to come together to make this image happen.  A unique moment I could not help but share, and one that will not happen again in this location for near 400 years.
This is processed, but not a faked image. Consecutive frames were statistically combined using a minimum function to include the dark silhouetted bird in every frame against the eclipse. Other image manipulation was limited to basic brightness and contrast adjustments.
Hope you are having a lovely morning,
Zev"
You can follow Zev on 500px,  Flickr, Facebook, or at his Blog HERE
---
If you guys want me to bring these back, let me know and feel free to send me one of your favorite images along with a description and links to your social media. I will post it soon after!
Steve