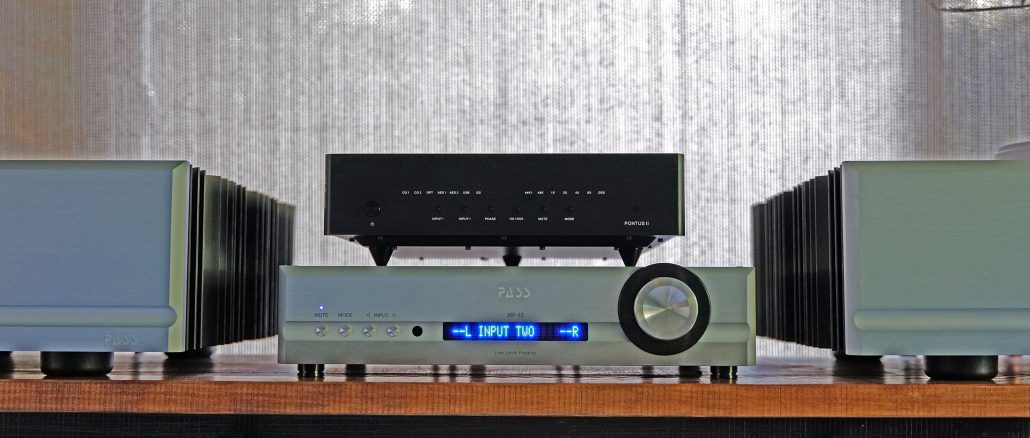 The Denafrips Pontus II DAC Review. HiFi Gold.
By Steve Huff
UPDATED 10/31/2021
I have just had some time with a HiFi audio piece that shocked, shook and startled me for what it cost in todays high end HiFi world. It also made me realize just how good DAC's have become over just these last couple of years. It also showed me there is no need to spend more than this for a DAC unless of course you want to wring out that last 5-10% of performance from your audio system. This one is a stunner my friends.
The Video Review
This is a review for the
Denafrips Pontus II DAC
. A high end digital to audio converter that would be right at home in mid to high end systems. By the way…it would not be embarrassed in very high end systems either.
Speaking of fine DAC's, I recently reviewed the tube based Lampizator Amber 3 DAC and loved it for its smooth sound, musicality and natural warm leaning presentation. As of the start of this writing I still have the Amber 3 in my reference system but have been recently auditioning the Denafrips Pontus II DAC and I have been (really) enjoying the much different sound presentation it has been giving me over the Amber 3.
I will talk about this sound I get from the Pontus II in this review but believe me when I say that this DAC has changed my belief system about what can be had from a DAC in the under $1700 US price point.
During my several week evaluation I listened to this DAC with various speakers including Fleetwood Deville's, Klipsch LaScala, Klipsch Heresy IV, Klipsch Forte IV, Dynaudio Heritage Specials and Wharefedale Diamond 225's. The source is a Lumin U1 Mini along with Tidal. Qobuz and Spotify. I am using Pass Labs Amplification and Cardas Cabling. 
Since I am not a technical kind of guy You can read more technical info about this DAC HERE at the Denafrips website.
I have also been comparing the Pontus II to one of my older favorite DAC's, the $1700 Chord Qutest DAC. The Pontus II delivers quite a different sound signature over that wonderful little hunk of metal as well.
The truth is that most all products in HiFi offer something different when you add it to a highly resolving system, even cables. But remember, different doesn't always mean better and crazy high prices do not always mean better either. It all comes down to what your ears enjoy with music reproduction.
Some like it hefty and mean while others like it detailed and lean. Some like the top end sparkly and sweet while others like midrange with meat. I'll end the rhymes here but in the end we all have different tastes and in my experience a DAC can make a small change or a rather large one. This Pontus II DAC brought a huge change to my system. I will start with that.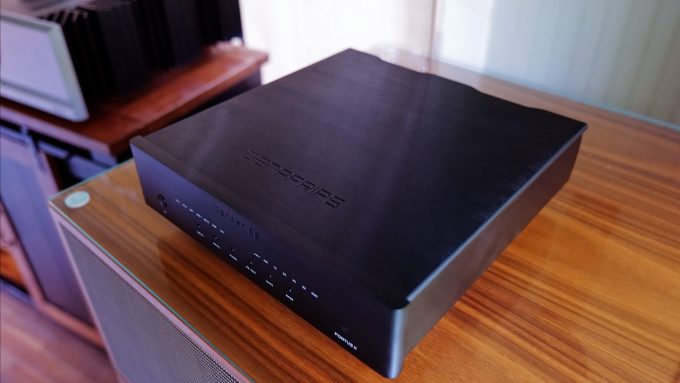 The Denafrips Pontus II 
From the Denafrips Website:
"PONTUS is DENAFRIPS premium DAC. To achieve the highest possible sound quality within the cost constraint, PONTUS adopted many of the the technologies found in the TERMINATOR DAC. Yes, that's right, PONTUS is designed around the similar architecture of the TERMINATOR DAC."
OH, and ​IT"S BUILT LIKE A TANK!
The chassis is made of massive aluminum plates and securely fastened with internal brackets. It's smooth and high end looking as there are no visible screws or bolts to be seen on the top or sides. The all-aluminum enclosure also helps with shielding and vibrations. Things the high end obsessed customers look for indeed. 
The Pontus II is a R2R Ladder DAC, so it does not sound like a traditional DAC that uses traditional chips. For example, like those from ESS or Sabre. This DAC is also different in sound from the FPGA Chord DACS. There are many fans of R2R Ladder DACs and one that is quite popular is the Schiit Audio YGGDRASIL that comes in at around $2200-$2400 US depending on your options.
I have heard the OG YGGDRASIL and enjoyed it at the time but never did get around to a long term audition. At the time I wasn't into the uber detail it was providing. I also heard a slight digital edge and grayness from that OG Schiit. Even so, that DAC has a huge fan base and is considered one of the best bang for the buck DACs around by many HiFi fans. Again, teh sound you get from any dac will depend on the system you insert it in.
From the Denafrips website:
"The PONTUS is true balanced, dual mono R-2R network arrays DAC. Each channel is equipped with independent high-speed FPGA to control the decoding by means of 4 sets of 0.01% R-2R network. This design has very small linear error, high decoding speed, low digital noise, not only to ensure that the audio signal is low distortion, but also to ensure a very low background music noise; allow listener to enjoy the true music with dark background.
​All digital input are FIFO buffered and reclocked by the on board FEMTO clocks. The excellent rejection of word-clock jitter makes DENAFRIPS DAC less reliance to the source equipment clock quality. PONTUS can transform your consumer grade computer, CDPlayer to high-end sound quality."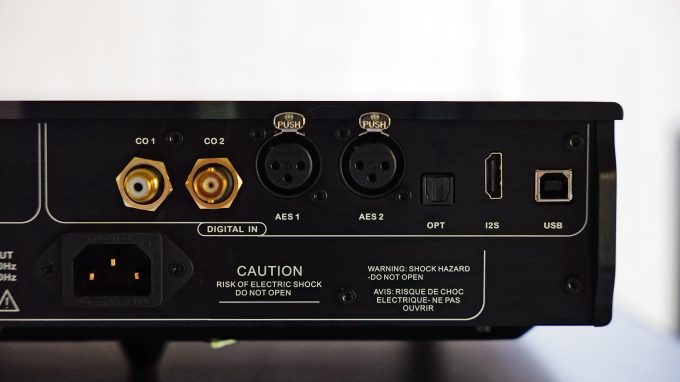 Denafrips have been getting some great press
Just recently I have been hearing some pretty exciting rumblings about a couple of the DAC offerings from this company called Denafrips. Their starter DAC called the ARES II comes in at only $1098 and has been the favorite among many music lovers in this price range and slightly above it. So I was excited when I received an email from Vinshine Audio asking if I wanted to review the Pontus II, the next DAC up the ladder from the ARES II.
I have heard a few DACs up to the $6500 price point.
My Lampizator Amber 3 is near $5k these days and is a tube based design. It offers a fluid, warm and rich sound that is very musical within my reference system, which leans warm as it is. The Lampi is inviting yet doesn't wow you up front with that airy 3 dimensional sound. It's more direct and more tube like as you would expect but also has some transparency as well. It sucks you in over time with its addicting sound. The Lampizator is a beauty in how it sounds but I have to say that the looks are quite ugly, as I stated in my review.
Other favorites in my system have been the Chord Qutest and the PS Audio Directstream DAC both of which are lovely detailed music makers.The PS Audio is more transparent and the Chord is more beefy and textured. The Pontus II lies somewhere in between them in sound signature (which is a good thing).
The Pontus II comes in at only $1700 US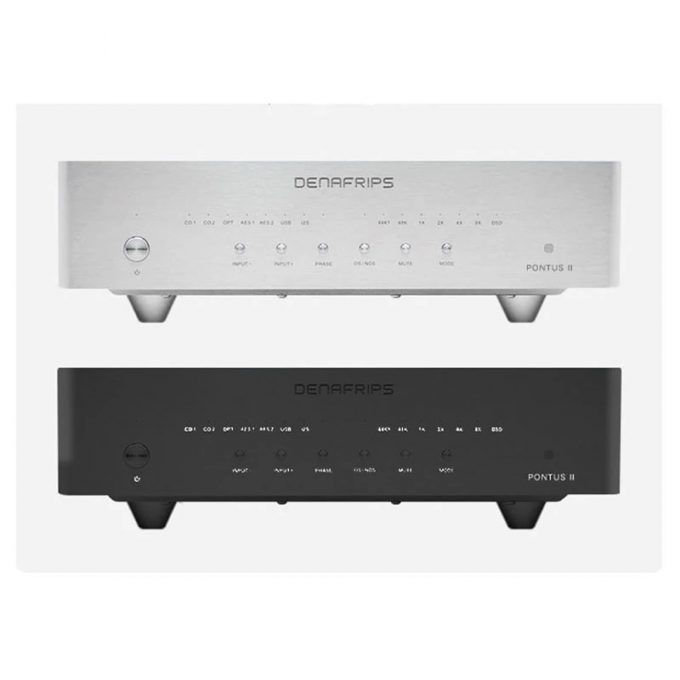 DACS DO MAKE A DIFFERENCE (In Some Systems). 
If you are reading this thinking DAC's do not make much of a difference in a well tuned audio system this is simply not the case in 2021. In a higher end revealing system a DAC can actually bring a system to life or even dull it down. Synergy is key as always in HiFi and that is the trickiest part when assembling a system but I see the DAC as the final piece of the puzzle within a digital system. It's more important than the streamer and is what decodes those digital signals that get sent to your pre-amp.
In a low to mid-fi system a fancy pricey DAC is not worth a purchase as most of what it brings to the sound will be lost with muddled speakers, or mid end receivers or integrated amps. There would be no "night and day" difference. If I just had something like a PS Audio Sprout and some Klipsch Bookshelf Speakers I would not invest in an external DAC. On the other hand, in a system that set you back say $6k and up a great DAC can truly be the final piece to your digital music puzzle that adds that something special to the sound.
These days, DAC's are an important part of any higher end system, period. But this wasn't always the case.
I remember when most DAC's sounded sterile, flat, or strident. It was not that long ago that a DAC that would set you back $1500 or so would sound very digital. When a really great DAC came around reviewers would tout that DAC as "Analog Sounding" mostly because the digital nasties would be gone, giving a nice smooth, fluid analog type of sound.
Back when I was in my 20's I bought CD players for the DAC inside of them as not all of the CD players were created equal. I remember having an old Pioneer Elite model with the wooden sides. It sounded glorious for its time and it was known for its DAC. The DAC is what made this player special and coveted. I do not remember the model number but it was a lovely disc spinner indeed.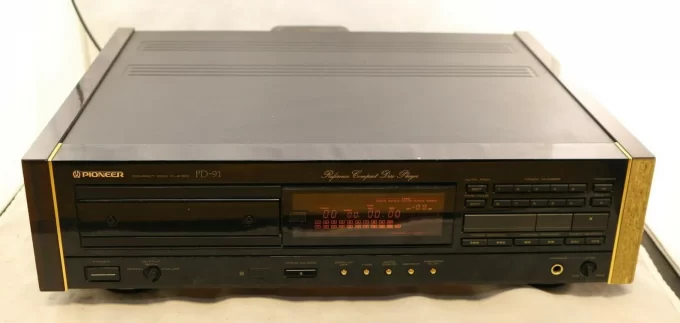 For me a DAC just as important as an Amp or Pre Amp or even Speakers when I assemble a nice system.
To see a list of the complete specs of the Pontus II DAC Denafrips has a lovely page to see them all in one place. To be honest, I am not a spec head. I go by sound, build and reliability when I shop for (or review) a piece of HiFi. If a DAC plays high res files, can handle Tidal HiFi/ROON, sounds beautiful, is made to a high standard and is priced right then I am all in. On paper the Pontus II appears to have all of this in a DAC.
OK, enough of my yapping, let's get to the sound of this DAC.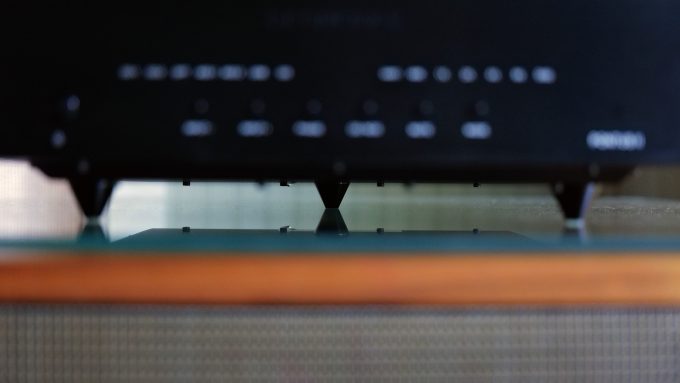 I was listening in the morning to my reference system with my Lampizator Amber 3 when the Fed Ex guy dropped off the Pontus II. I immediately ran out to the porch to grab the box and brought it in to my listening room. I unboxed it and placed it into the system, removing the Amber 3 out of said system. This Pontus was a new in box DAC and needed 10 days or so to burn in before critical listening would take place.
I was immediately in awe of the build quality and sweet sleek all metal design. At 18lbs it is a beast of a DAC and like none other I have seen at this price point.
Even though it was brand new and out of the box I could not resist sitting down and giving it a listen immediately. C'Mon, you know we all do it. No need to wait ten days. Sit back, crank it up and enjoy the process.
SHOCK!
When the music started I was literally in a little bit of shock. It sounded so much different from the Amber 3 that I had just been listening to moments before. If I had to compare what I heard when going to the Denafrips DAC it was like a light was switched on and there was an immense amount of information being thrown out at me. Clarity was up, air and decay was up, dynamics were way way up, imaging was more locked in and noise was down.
The Pontus II has a 3 dimensionality that was as impressive to say the least. The air and detail was on a new level from what I have heard prior. With all of this there was a nice level of musicality. It was never dry or etched. It was never thin or bleached. It was alive and ever so slightly warm and meaty.
The kicker? I was streaming Spotify at this point! Nothing fancy, nothing high res (yet) and yet it sounded very nice indeed.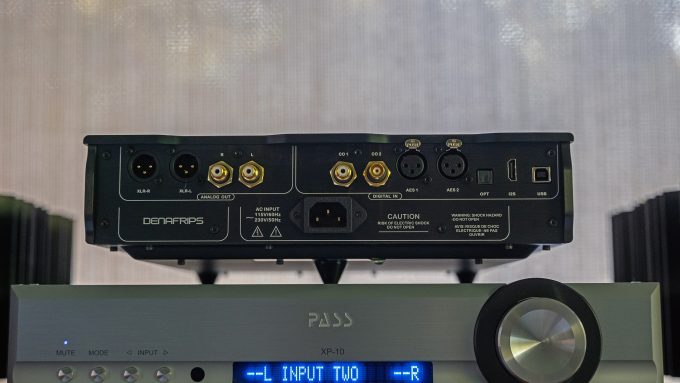 There are Two Modes
On the front of the Pontus II you have a simple display with red lights. The lights show you what the sample rate of the music is that is currently being played. There is a button that allows you to turn on or off oversampling. When the LIGHT IS ON you are in NOS mode. When it is OFF you are in OS mode.
In NOS mode which stands for NON OVER SAMPLING (light on) there is no oversampling happening and you get out what you put into it.
In OS (oversampling) mode (light off), the PCM 44.1kHz or 48kHz based audio data are up-sampled to the maximum rate of PCM1411.2 or PCM1536. There is no up-sampling of a DSD audio signal.
I preferred the NOS mode with my system by a large margin as in this mode it seemed a tad warmer and more "human". It sounded less digital and more analog. With OS on I was hearing more details, air and expansion of the soundstage width and depth but it seemed more musical and natural to me in NOS mode. It's nice to have this feature and can help you fine tune it to your ears and system.
There is also a filter setting that you can change within the configuration mode that you access with the front buttons as well. I set it to the "Slow" filter. You can see the manual for the Pontus II HERE as it explains everything. There is no remote with this DAC as it is not needed.
It was jaw dropping at just how different this Pontus II sounded from my other DAC's. I could not believe this as I love the Amber 3 but I have to be honest here. The Pontus II was delivering musical details to me in my system at a level quite a bit above the highly regarded Amber 3. Even so, this doesn't always mean better as it depends on the sound signature that you enjoy.
I can say the Pontus had a much wider soundstage, was more transparent, was dead silent, had more low level detail, a beautiful midrange and was built better. It looks nicer, weighs more and is made of superb quality. The midbass was a bit stronger/meatier on the Lampizator as was the "plumpness" of the sound and in some ways, the human voice. The Pontus brings out a little bit of a faster and more dynamic presentation which can make you stand up and take notice with some tracks but it is also super refined and smooth. I have to repeat, there are no signs of digital nasties. No sibilance, no edginess, no smearing and it doesn't sound flat in any way.
While I loved listening to the Amber 3 in the wee hours of the night, the Pontus became like an addiction for me night after night.  The music became electric yet at the same time there was a superb smooth rhythmic flow that had me tapping my feet and reveling in the instrument separation that was taking place. Again, the beauty was that it was doing this without sounding thin or bright.
The imaging performance was stellar with all instruments and voices in their perfect place in the soundstage. As for the soundstage? It was as wide, deep and tall as I have experienced in this room and this was all before the DAC had its 10 days of running in. I have to say though that most products today can deliver a nice soundstage width and depth so this is nothing special or unique to the Pontus. Rather what the Pontus does within that soundstage is what makes it special.
As much as I was enjoying the Pontus I knew I had to review it so to do that I had to compare it to other DAC's I had on hand. I also had the Chord Qutest and the Lampizator.
The Qutest? I have always enjoyed it. The Lampizator? Same thing. But which one of these three would be my choice?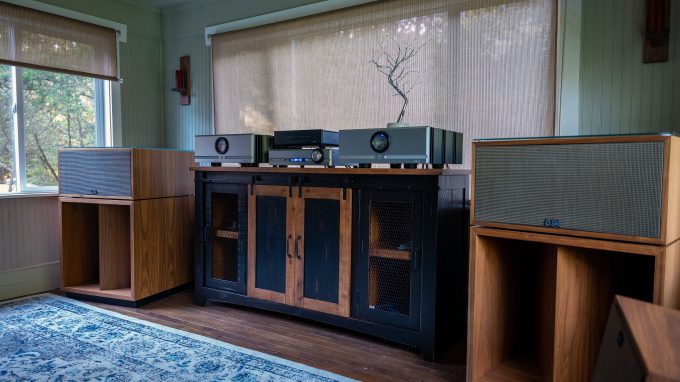 The Three Way Audition 
After about 10 days with the Pontus II in the system I wanted to put in the Chord and Lampizator again to make sure what I was hearing was not "new gear syndrome". You know, when you get a new piece and love it to death for a while, then tire of it? Lol. It happens to 90% of us in high end audio. It's what keeps audio dealers in business.
Upon placing the Qutest back in I noticed a difference from the Pontus II immediately. The Chord is tiny and small but well made. I was running it via USB (same way I was running the Pontus II). I have had the Qutest long term and have come to enjoy its unique presentation.
The Qutest has a way of bringing texture to the sound. It's not the last word in mid bass or midrange performance but for the money it is a solid choice. The Qutest brings out details nicely and with sweetness yet it doesn't have the widest soundstage or best imaging performance. It's not thin but it's also not huge sounding. It has a special way of arranging the music and for the cost it is a solid option.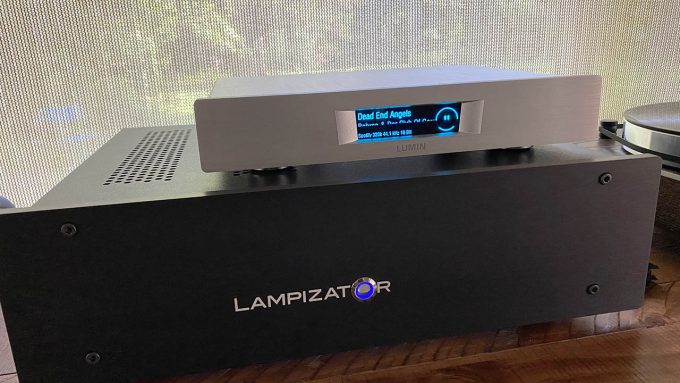 The Qutest vs the Pontus II? With the Chord I lost out on some soundstage width, depth, imaging and transparency vs the Pontus II. The Pontus was more airy and "see through" but a little more balanced than the Chord. The Chord was a little flatter sounding in comparison. If I did not hear the Pontus II I could have been forever happy with the Chord. The thing is, I heard the Pontus II and enjoyed it more than the Chord.
The Lampizator Amber 3 is the much more expensive DAC and it was completely different from the Pontus II. The Lampi had a fuller sound, bigger mid bass and was less transparent, less airy and not as 3 dimensional as the Pontus II. Also, it was not nearly as dynamic as the Denafrips DAC. It also had a teeny bit of noise that comes from the unit itself.
The Lampizator has a gorgeous sound and in my system allows almost anything I play through it to sound big, fat, bold and musical. It doesn't have the imaging performance of the Pontus II nor the 3 dimensional "hanging in the air" sound to the same extreme as the Denafrips does. What it does have is a bigger, fuller midrange which makes voices sound hauntingly real. I love that.
The Pontus II has an ever so slightly leaner midrange and specializes more in the detail retrieval department along with a dose of beauty and realism. Some would prefer the Lampizator and others the Pontus. Depends on your tastes.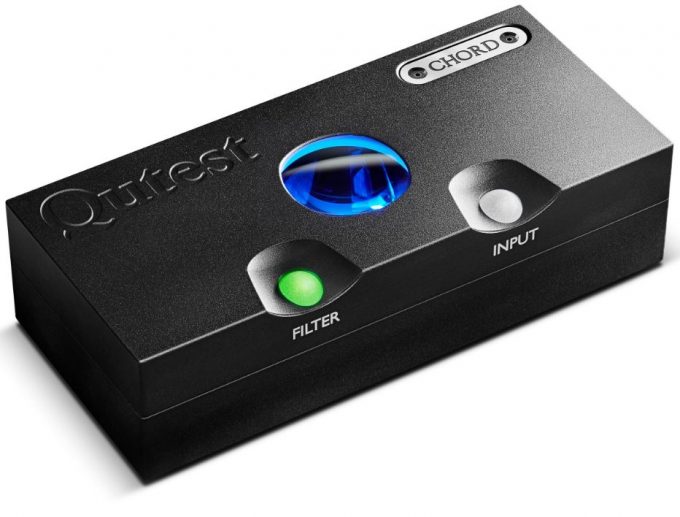 HOW REVEALING IS YOUR SYSTEM?
The more resolving or higher end your music system the more differences will be heard when changing things out such as DACS, cables or streamers.
My reference system today consists of Klipsch LaScala AL5 Speakers (review), Pass Labs XP10 and Xa60.8 Class A Monoblock Amplifiers (review), Lumin U1 Mini Streamer (LOVE this streamer) along with beautiful Cardas Clear Reflection Cables (review). I could clearly hear the differences between all three of the DAC's I had on hand.
Each have their own kind of sound and way they reproduce the music in your space.
The Lampizator is warmer and inviting but less exciting and dynamic. The Chord has punch and slam but can be thinner sounding compared to the Lampizator. The Denafrips Pontus II is a different kind of DAC and brings the detail. dynamics, and room filling soundstage with all of the audiophile tricks yet never sounds bright or edgy.
The Pontus II does walk a fine line as it somehow finds a way to bring those details, micro details and magic without being analytical. It is indeed a fine line though as I feel any more of this goodness would make the DAC too much of a good thing. In my slightly warm leaning system it is a killer DAC that brings the most from the music I listen to. I can get lost in the beauty of the music for hours on end when listening and that my friends says a lot. Denafrips have created a gorgeous DAC in the Pontus II.
Placing in Dynaudio Heritage Specials, Wharfedale's and Heresy IV.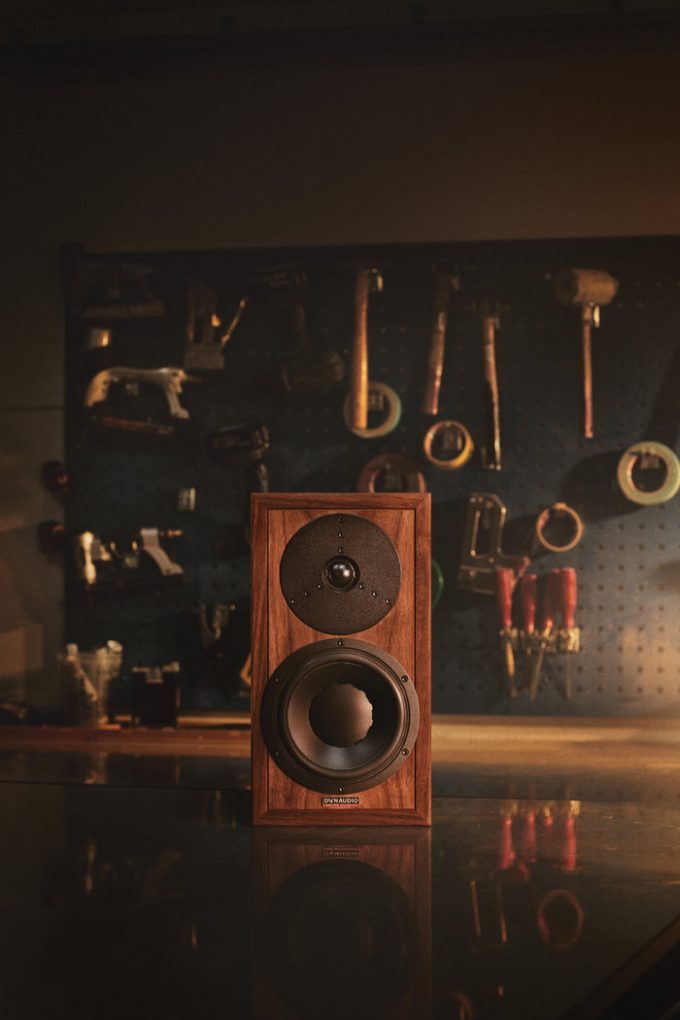 When I placed in Dynaudio Heritage Specials (review) into the reference room the sound shrunk big time from my LaScala's but I gained a richness and immediacy that the Klipsch's can't muster. Meaty, full and with beautiful bass the Heritage Specials are tremendous speakers. The Pontus II sounded absolutely on point with them. I preferred the Pontus to the Lampi and the Chord as it still delivered that air, magic and depth that it did with the Klipsch. NOS mode all the way.
Placing in the Wharfedale Diamond 225's (review) even had me shaking my head in disbelief as I paid $250 for these speakers. When placed in with the high end cables, amplification and streaming they sounded like $2000 speakers. The Pontus II sounded really good with the low cost Dimaonds and brought them to life better than the other two DAC's. They sounded dull with the Amber 3 and a little sterile with the Chord. Amazing that cheap speakers can sound this good when the upstream gear is fantastic.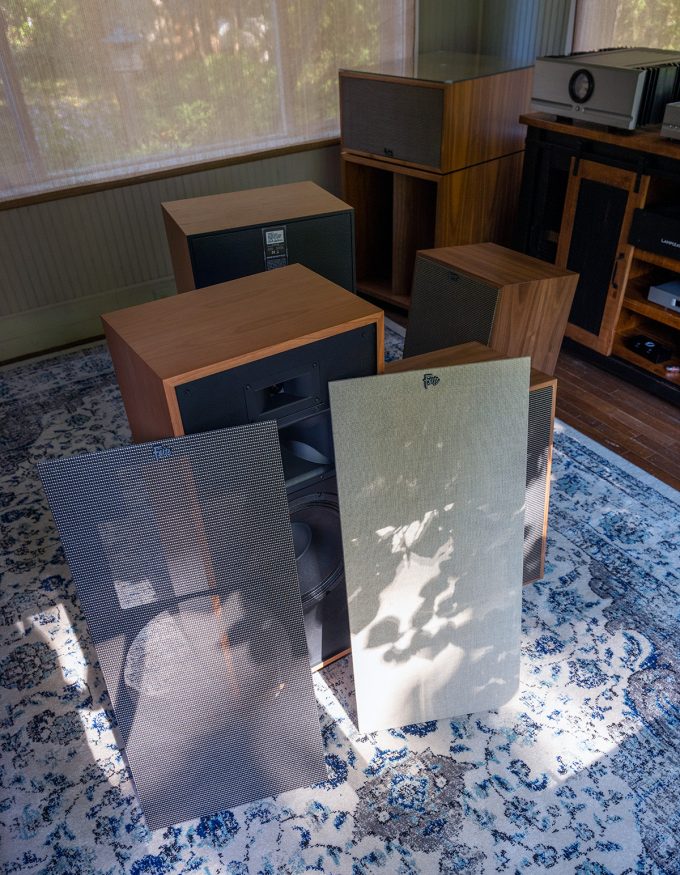 I then decided to pull out the Heresy IV's. These just sounded fantastic. Warm, big and delicious. These are my favorite speakers at their price point. They were dynamic, detailed and lifelike.
My two faves were the Fleetwood's and Dynaudio.
BTW, if you are looking for a great Klipsch Heritage Dealer click HERE. Seriously. Give 'em a call for prices if you are looking for Klipsch Heritage. Best prices, shipping and in-stock I have seen for Klipsch Heritage speakers.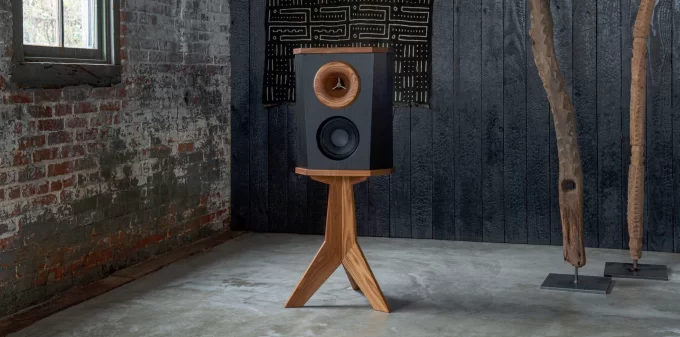 LISTENING to the Fleetwood Deville's with the Pontus II was a treat. The sound of these speakers is extraordinary. Beautiful. Sweet. With soul, magic and a wall to wall 3D warm sound. The Pontus added meat to the mids, transparency to the highs and thunder to the bottom end.
This was hands down the best of the lot for me. These $14k speakers were right at home with the Pontus II. They lost some of their magic with the Chord Qutest. Drums have slam. Piano has serious weight,. Guitars have meat and detail. Vocals are life sized.
Tidal HiFi Listening Notes 
As one would expect, when I loaded up Tidal HiFi things got even better than with Spotify. I have subscriptions to Qobuz, Tidal and Spotify. To me Qobuz sounds the best followed by Tidal and then Spotify. I use them all.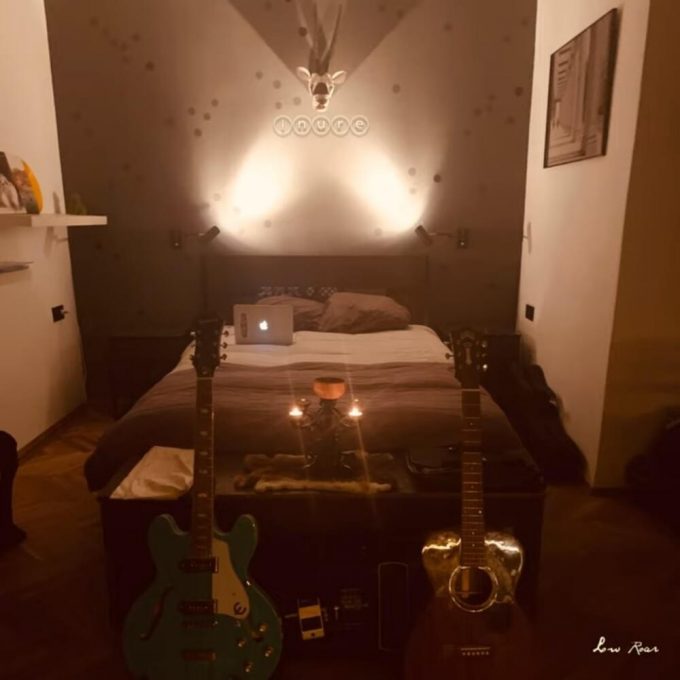 Listening to Low Roar's "Do you miss me" though Tidal HiFi brought a soul touching experience with the Pontus II. The vocals were hauntingly real. The music was spread around the room and gave me one of those "walk into the sound" moments. I love this song as it has so many layers and so much going on yet it is beautiful and haunting at the same time.
With the Amber 3 it was darker and I missed out on some of the sparkle and low level details that makes this song shine though it still sounded beautiful with a richness and suppleness that I assume comes from the tubes inside of the Amber 3. With the Qutest I had no complaints but it could not muster the transparency and air that the Pontus II was bringing forth.
The Denafrips DAC brought amazing life to this song and fleshed it out every nicely. It allowed me to enjoy every single instrument used and as stated, the vocals were absolutely gorgeous. This is one of those songs you listen to at 1am, in the dark while sitting in the sweet spot.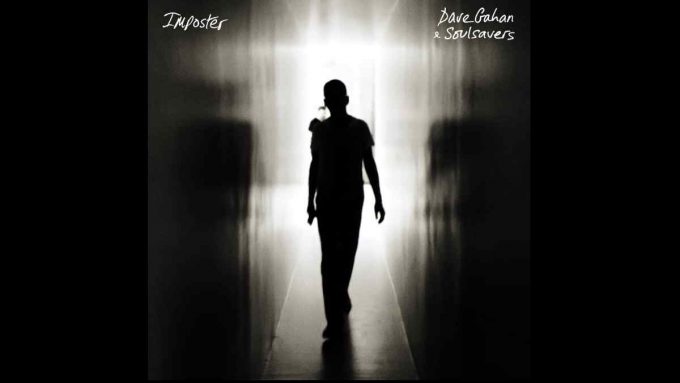 Listening to "Metal Heart" from Dave Gahn and the Soulsavers was beautiful. Here, the vocals sounded insanely HUGE and IN THE ROOM REAL and gave me goosebumps. This is one song that sounded jaw dropping through the LaScala's as the vocals were just eery with those speakers. I mean, goosebumps territory.
I was listening at midnight and every aspect of the musical performance was delivered in such a fluid and real way. It did in fact remind me of analog but without the hassle of analog. THIS IS HIGH END SOUND my friends. The dynamics were top notch. This song has moments of softness and moments of HUGENESS. The Pontus delivered the goods yet again.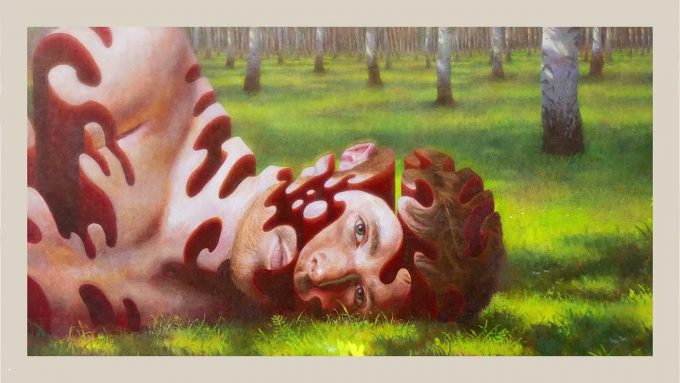 James Blake's "Famous Last Words" is a superb recording. His albums always sound amazing through a great HiFi system. The Pontus II excelled here with vocals, and those micro details that we often miss in songs yet it was full, big and had no hint of brightness or leanness. The Dynaudios excelled here along with most of the speakers but there was something special going on with the Heritage Specials. James Blake always has some serous bass going on and these speakers can deliver it nicely.
One thing that the Pontus also does is reveal the truth. It is among the best I have heard when feeding it great recordings but feed it garbage and it will bring you garbage in return. This will not put a shine on thin 80's digital recordings.
Listening to the new James Blake album made me appreciate what this DAC was doing. No other DAC I had here brought the air, depth, soundstage or floating details of the Pontus II to these tracks. I sat and listened to the entire album and I am not really a huge James Blake fan!
The imaging is so fantastic. The music comes at you from all sides bringing you into the performance and while other DACs can do this most of them cost more than the Pontus II. Some can do it better but expect to pay up to $10k to get there.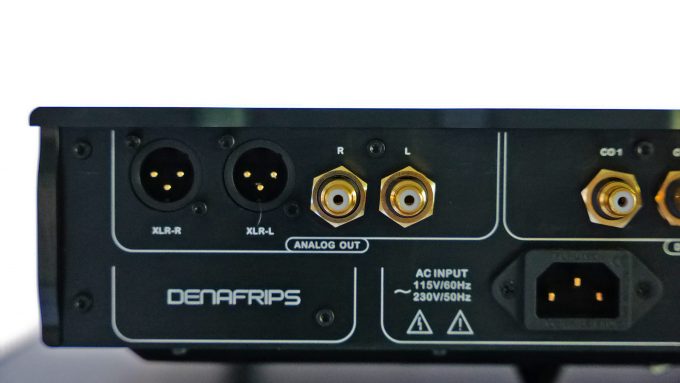 CONCLUSION
The Pontus II DAC delivered the goods in my system in so many ways. It was detailed yet smooth and never offending. It brought forth micro details with magic and air. It kept the bass tight, tuneful and solid and while there was no midrange hump here, it offered up a clean transparent sound like few others I have heard. It managed to do this without ever sounding bright or analytical. Amazing.
The Pontus II is musical as all get out and at times reminded me of a truly great analog front end but without the grit, crackles, cost and hassle. After 3 weeks of use from new it sounded warmer, fuller and yet it remained insanely transparent.
The soundstage was as wide and tall as I have experienced in DAC's up to $5k yet it comes in at $1700 US.
The Pontus is for those who want clear, clean, detail along with transparency, holographic imaging and a nice body to the music without it being overly bloated in the midrange. It is for those who want the truth, the best from good recordings. The Pontus II has a way of doing all of this without sounding digital or overcooked. It walks that fine line with ease and yet it never crosses it.
I ended up preferring it to my Amber 3 and Chord Qutest after weeks of listening but I have another DAC on the way to test soon so the fun will continue.
But so far this is the best DAC I have ever experienced in my audio journey. Many DAC's have come and gone, some without a review (when I do not care for an item I do not review it). The Amber 3 and Qutest were two that stuck as they are fantastic but the Pontus II did beat them in my system. I know there are DAC's that can beat the Pontus but one thing we should ask ourselves is "How much better do we need or want"?
I believe to improve upon this DAC one would have to spend a few grand more. Even jumping up the line in the Denafrips family may only bring more detail and refinement, and that may be what you need depending on your setup. The Pontus II fits in perfectly with that. I think the Terminator may bring some more beauty to the warmer leaning Deville's and the Pontus II is a great match for the Klipsch.
The build of the Pontus II is also the best I have seen at this price point (or any) and I am not kidding. It's as solid as any DAC has a right to be and at 18lbs you will know this is soon as you take it out of the box. I know of an over $10k DAC that doesn't have this level of build quality. It did have some sort of glue residue at the bottom which I wiped off but this is a DAC that is built very nicely inside and out.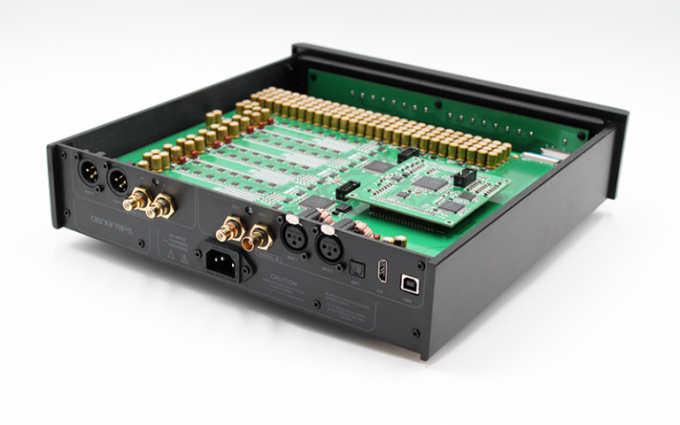 The backgrounds are black as night and this is partly why the music jets out with such realism and transparency. This is a true bargain in the realm of high end DAC's. If it were $5k I would give it a positive review and say it was priced right. As it is, the cost is $1700 and that my friends is remarkable. This could be an end game dac for many out there, no matter the cost of your system. That in itself is remarkable. I inquired about buying the review unit. I just don't know how a DAC can get any better (though I know they can).
HIGHLY RECOMMENDED if you have a mid to high end system and want a realistic smooth yet detailed sound that brings forth all of the information recorded in your music.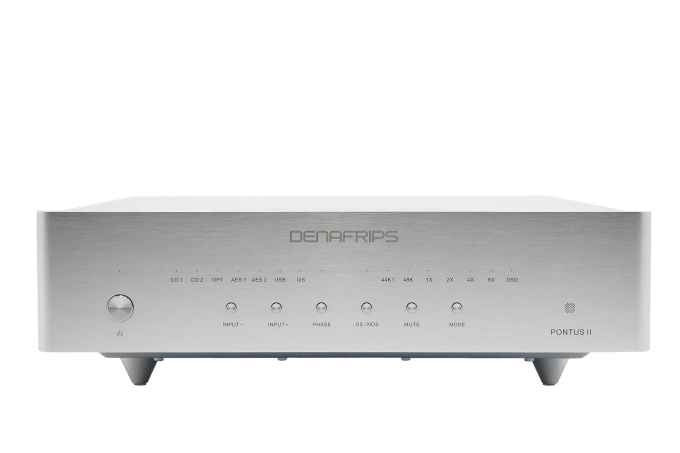 MORE DETAILS OR BUY!
You can read more about the Pontus II DAC or can order one for yourself HERE. It comes in silver or black. My review unit came in black but I feel the Silver is GORGEOUS!