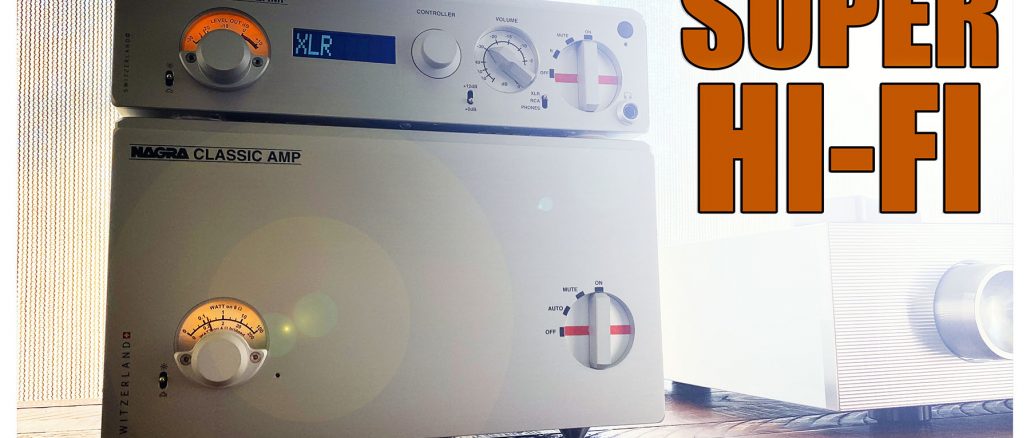 Nagra Classic PreAmp and Amp in the House. The Leica of HiFi. 
I managed to get the Nagra classic pre and amp in the house! I talked about them a bit in my Kinki EXM1 video review HERE but you can see much more of these pieces in the new video below. These are wallet busting high end pieces that offer up tubes, Class A sound and the made in Switzerland look and design. Clean. Precise. Almost surgical in looks. The sound is another story. These pieces bring up the most 3D and holographic soundstage I have ever heard in my room. The sound is sweet, with layers upon layers of clean sound and beautiful death with a touch of warmth to bring body and soul to the music.
Never heard anything in my space as refined and magical as these but at the cost of $37k for the set, new retail, they SHOULD.
They perform lovely with my Fleetwood Deville speakers and even the Klipsch Heritage models I have on hand (LaScala, Heresy IV and Forte IV). The Nagra sound is big, bold, sweet, holographic. airy and pristine. It's gorgeous.
You can see these pieces in the video below. If you are in Arizona, AZHIFI is a Dealer in Phoenix. They also have the Deville's! You can see and hear them in the shop. If you go, tell Bill or Glenn I sent ya!
See the video below…
Also see my Kinki EXM1 review which also has the "Swiss Sound" signature..