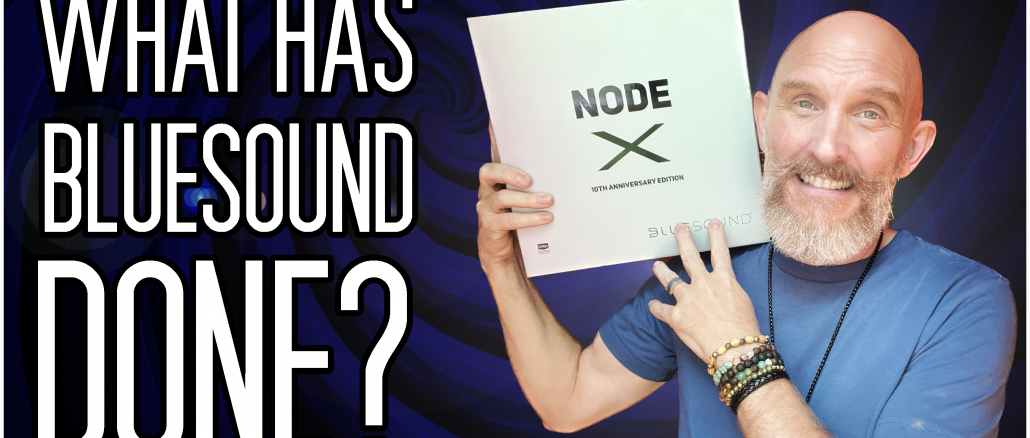 Bluesound Node X Review. How much better is it?
By Steve Huff
Are you looking for a music streamer to stream digital music from services such as Spotify, Tidal and Qobuz? Do you want to stream from your phone or tablet with ease and simplicity to hear any music you want to listen to on stereo system? Maybe you are looking to get into streaming for the first time but are numbed by the choices available today in all price brackets. I get it.
My Video Review of the Node X
Anyone who has been looking into streaming for the past few years has surely heard about Bluesound, the company that have created the Node series of streamers and DACs. The Node is a device
that makes it simple to stream music
and all you need to get started is a WiFi or Ethernet connection along with a smart phone or tablet to download the streaming apps or the Bluesound app, which is among the finest apps that exist for a streaming platform. The Node X also uses the latest in Bluetooth tech as well if WiFi is not an option.
I have owned every version of the Node from the 1st oddball looking design (see below) to this latest limited edition 10 year anniversary version. The "X" has really stepped it up in the looks, features and sound while still keeping the price just as it should be, rather than inflated as many of the high end HiFi products are.
The very 1st Gen Bluesoudn Node was quite Ugly and large. They have come a long way!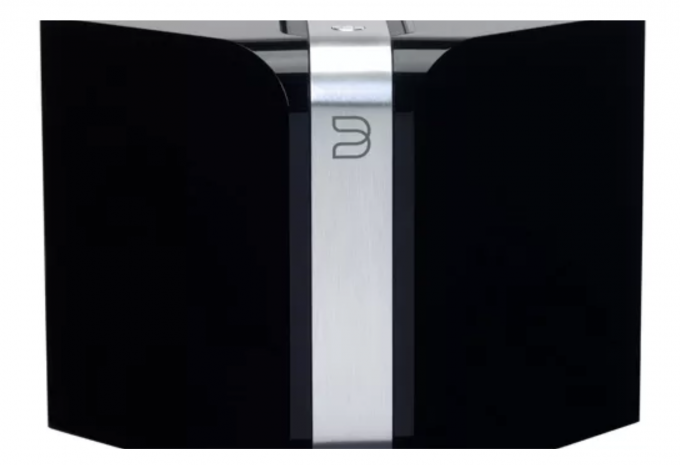 In fact, the Node is one of the greatest HiFi products of modern times due to what it brings for the money. It's a high value product, one of the good ones within the audio hobby. It is the Node that most use to stream music as it is attainable, affordable and feature rich. It also sounds great as a streamer or as a streamer and DAC, especially with the X.
What is so special about the X?
It's been ten years since Bluesound introduced the first Node and they have made improvements every step of the way. What we have here in the X is the most mature, refined and coolest looking Node ever made by Bluesound yet using it is just like using the previous versions. Meaning, simple to set up and simple to use. It's also rock solid and dependable without any glitz, meters, displays or fancy parts which help to keep the prices down.
The new X is now SILVER In color and it looks really nice for a silver unit. Sometimes in audio, silver looks just a bit "too much" and sometimes it is a nice change of pace from black. The Node X Silver is really nice and striking as well as muted rather than LOUD. It's not shiny but rather smooth and understated and has a touch of luxury to the look and feel.
I love the style and feel it looks best in this color. Of course the looks and color do not change the inside and what makes it work but some of us like good looks when we pay quite a bit for something. Especially in audio.
So looks wise, the Node X gets a 10 out of 10 for me. The silver with glass top touch panel looks modern, sleek and handsome.

A New THX AAA Headphone Amp
The Node X also has a rather decent headphone amp with a jack dead center at the front. This is a welcome addition as not everyone wants to buy a dedicated headphone amp. It can get just as costly as a speaker system so having the amp here in the Node is a nice touch. It's not going to destroy those fancy head amps but it sounds good. Mellow, full and musical. I tested it with my Verum 1 headphones and had no issues. The Head amp for me gets a 7 out of 10. Better than average but will not drive some of the more advanced and harder to drive headphones out there today. For casual headphone users the Node X may be all you need.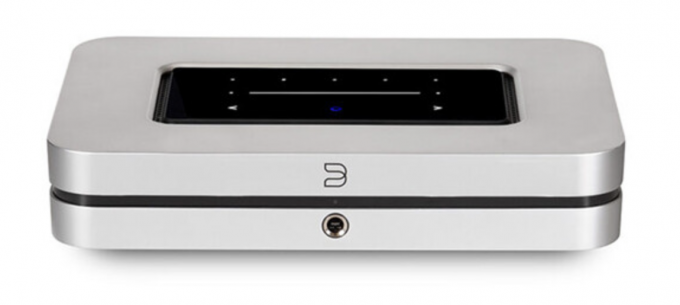 A New DAC
The weakest point of the previous Node devices for me has always been the DAC. The DAC section of the previous versions have been decent but nothing special. When I compared the previous gen Node to my dedicated DAC choices I have on hand it was no contest, my dedicated DAC wins every time for soundstage, imaging, depth, refinement, etc.
The new DAC inside of the X is the ESS 9028Q2M Sabre DAC.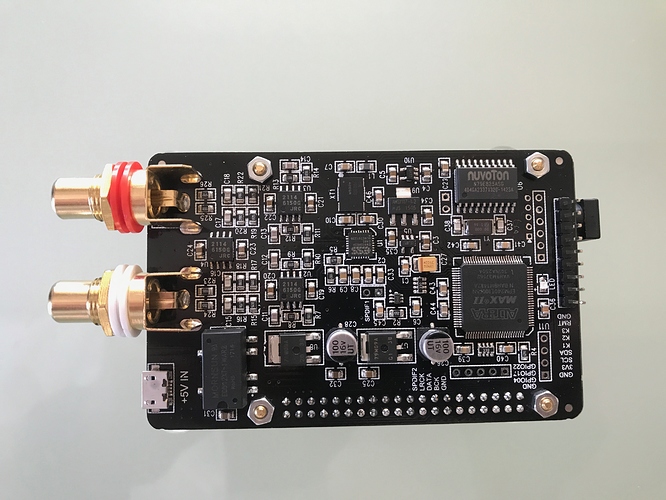 With the new X it gets closer to the more fancy streamers and I could easily live with the Node being my digital source, both streamer and DAC. It's improved for sure. Not always a fan of the "Sabre" sound, this one doesn't sound quite like they used to. It's detailed, expansive and open but also has a touch of warmth. Again, doesn't beat something like a Weiss 204 but its holds it own and 98% of us would maybe even not hear a difference.
The fact that the X comes with a top class streaming section and now a very capable DAC is good. Very good. I'd give this DAC a 7 out of 10 and that is taking into consideration all of the DACs I have heard at the $10k and up level.
Now with included REMOTE!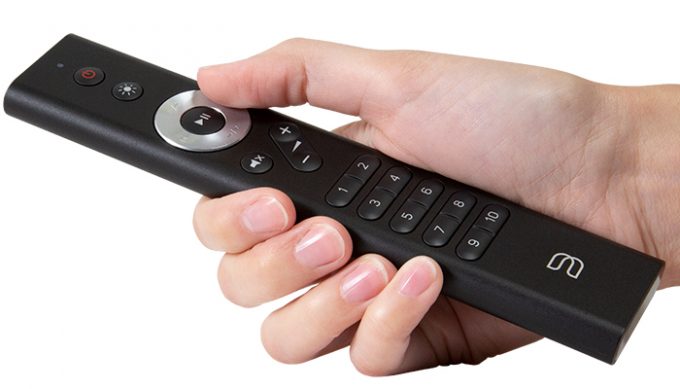 The previous generation of the Node did not come with a remote but the new limited X does, and it's nice to have depending on how you set up your node. I keep my Node at a 100% fixed volume and use my integrated amp to control the volume, so I really do not need the remote. On the other hand, if you set up the node and use the volume of the node on your phone to control the level the remote allows you to do this from the remote rather than your phone. There are also other features and it is actually a nice looking and feeling remote. Doesn't feel cheap, but feels nice and solid. Remote gets a 10/10 as it's nice to have it included rather than having to spend $60 on it as an extra.

Subwoofer Out (Wireless or Wired)
The limited Node X also has the sub out of the previous generation. It also allows itself to be used with wireless subs. Pretty cool as this makes it easy for anyone using a sub to just hook it up to the one COAX out. I tested this with my Rel S/510 and it worked great.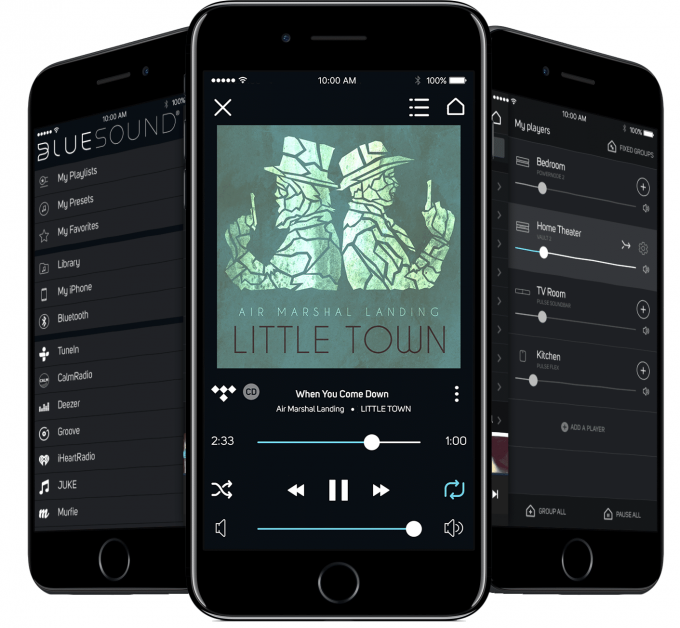 Bluesound App
The Bluesound app is fantastic. Easy to use and understand and operates smoothly without bugs. To set up the Node you will download the app, hook up the Node to your WiFi or Wired connection and then simply open the app. The app will find your Node and once it does you are in business.
You now have two choices. Let's say you use Tidal and Spotify as your streaming services. You can add your credentials in the Node app and stream from the native app, or you can just stream from the Spotify or Tidal apps, using the connect feature. You can also do Bluetooth if you desire.
I use the dedicated streaming apps as it is just so easy to do. When I want to listen to radio, I open the Bluesound app which comes with hundreds of radios stations from all over the world (for free).
The app is considered by so many as the best app experience from any streamer. Even so, I just usually open up Spotify and Tidal directly and stream to the X from there. Either way, it just works.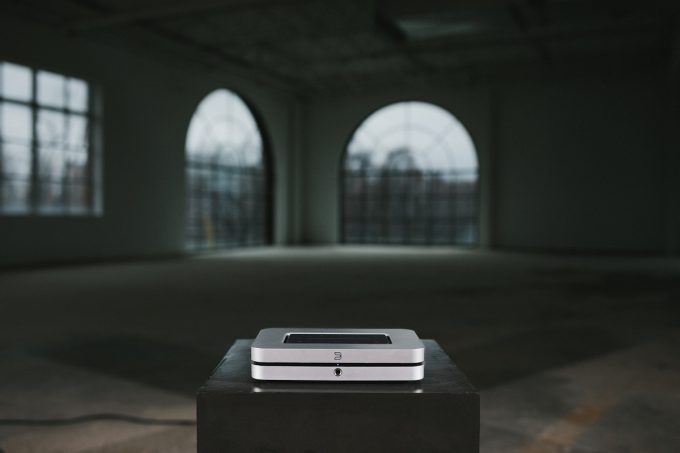 Conclusion
I will be honest here. I have had the blessing of listening to streamers that range in price from $200 to $15,000. I have heard the low end and the high end and yes indeed there are differences in streamers. You will hear them easily if you have a highly resolving system. Not everyone does as to attain a system such as this takes big big money. I had a very resolving system here that was still very musical and it retailed for $75,000. I heard the differences in EVERYTHING. Streamer, cables, DAC, etc. Heck, I would hope so with that kind of cash invested.
I now have a more modest system here that costs no where near the $75k retail. It's still a work in progress so not final yet but I am looking to spend about 20% of what I did previously.
With this less resolving and even more musical system I do not hear these differences as easily. This is good as it tells me the Node will be good for almost everyone, unless you have one of those crazy high end systems that resolve every little detail. If you have that then you are an audiophile and will feel the Node is subpar. Let me be clear though. The Node CAN be used effectively in a mega system, especially as a streamer.
Let's keep things in perspective here.
If you have a system up to $20k, the Node X (when used as a streamer and DAC) will be right at home with your system. Wether you have a $1000 system or a $20k system the Node will deliver the goods as well as the more pricey options, but easier. The Node X is up there with some of the finest streamers I have heard simply because of the design and ease of use as well as sound. If you have a high end DAC and a big money system you can still benefit from the Node X as when used as a streamer it's as musical and beautiful. Maybe not as detailed as a Lumin or Innuos but it makes me move and it costs thousands less.
We don't have to spend a ton to enjoy music how it is meant to be enjoyed. We can spend less if we choose wisely when it comes to gear we add to the system.
I'll just say I highly recommend the Node X. It's price is right and it has all of the improvements I was hoping to see from Bluesound. This Node competes with streamers and DACs that cost much more and the DAC inside of the X is very very good and no longer the weakness of the unit.
Yes, the DAC here sounds better than the recent Eversolo DMP-A6 I reviewed though I still feel the A6 is a nicer streamer with the meters, features and looks.
I bought my Node X from B&H Photo, paid full price and am now using it in a system I am building that will be a more modest affordable system, yet the music is just as enjoyable as my previous big money system. A Win Win!
I highly recommend B&H Photo. I have bought from them for decades and never have I had one issue. They ship super fast, offer great shipping rates and have a great return policy without any harassment or fees. Also, the X is not sold everywhere so no Amazon this time. It's also limited so when Bluesound is out, they are out. Can't go wrong with B&H and if you buy there, it also helps me keep going with my Audio reviews.
NOTE: By using the link above to purchase your node it helps me continue on with my Audio reviews. Making videos and writing takes me many days and weeks and this is the ONLY WAY I can make money with this. I do not and never have been paid by ANY company to review a product and I prefer to keep it that way. By using the B&H Affiliate program as I have for 15 years helps me to keep going. You pay the same, I make pennies on the dollar if you buy form my link.
Of course I only suggest you use my link if you got something from my words here. If I helped you to make a decision, I am thrilled. Thank you in advance!