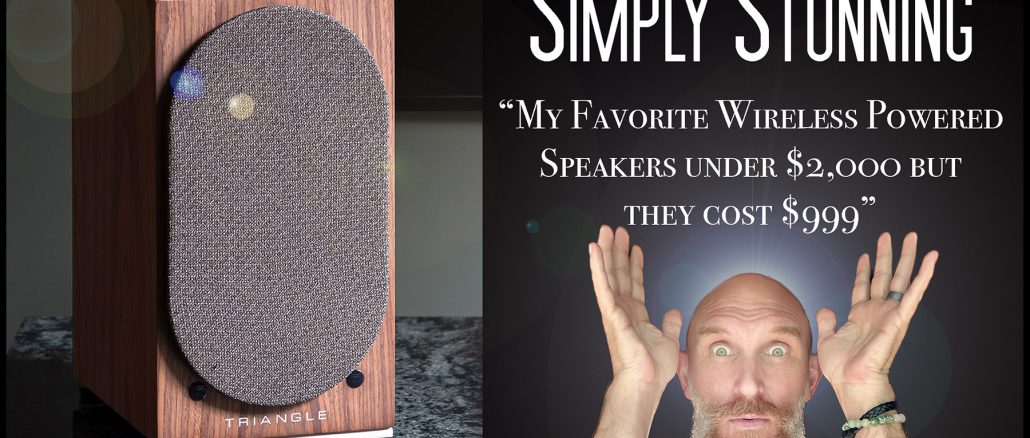 Complete HiFi Streaming and Vinyl System for $1500
I often get emails asking me for suggestions on a more affordable audio system. Just recently one music loving guy asked me if a system exists that would allow him to have high quality sound, digital streaming as well as having a turntable for vinyl. He wanted speakers, DAC, turntable, phono stage, amp and remote.
My Video Review 
He wanted all of this for under $1500 and he did not want subpar sound quality.
This is a tall order but it does exist and the system I recommended to him not only looks beautiful, it sounds beautiful as well.
Let's start with the speakers, DAC, phono stage and amp.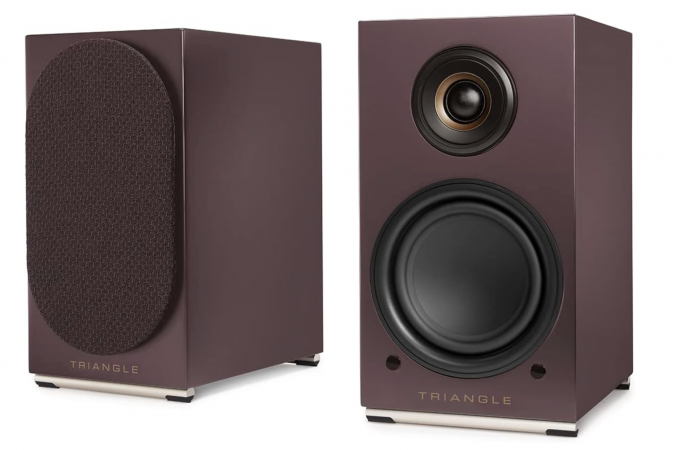 Meet the Triangle AIO Twin speakers. These are wireless, powered, have a built in 24/192 DAC for his res streaming and also includes a phono stage for a moving magnet cartridge. These come with a remote and they even have an EQ built in that you can customize right from the remote.
These are small two way bookshelf speakers that are sturdy, well made and compact. The feet consist of metal bars that look stylish along with some rubber feet to squash vibrations, which in turn can smear musical details.
When I received the AIO Twins I opened them up, plugged them in, attached the single speaker cable from the left to right speaker and powered them up. I downloaded the AIO app from Triangle and within 5 minutes I was streaming from Spotify and Tidal. The Twins were making music and they had much more kick, impact and punch than I thought they would have.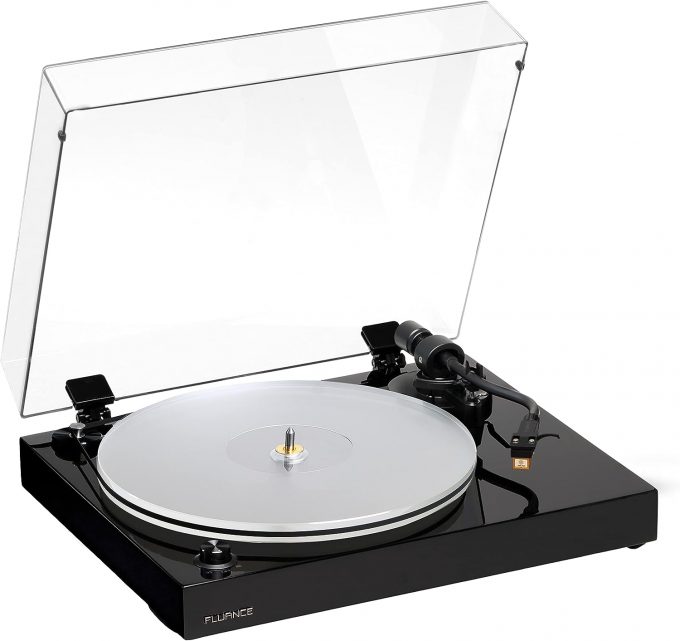 The sound is crisp, punchy, musical and with decent mid bass. When set up in my main reference room they actually presented music with a focused soundstage and plenty of details. All that was missing was the lowest bottom octaves in the bass but lo and behold, these speakers also have a subwoofer output if you ever want to add a sub for the lowest frequencies.
Sitting in my "sweet spot" I was able to use the remote to adjust the bass and treble as well as the volume and input being used.
As for inputs there are analog, line in, phono, USB, optical, 3.5mm and there is also an ethernet in if you want to hard wire your internet. There is also bluetooth 5.0 and these little speakers can also be setup by connecting to your WiFi. Very versatile speakers here.
As I was enjoying music I knew well I decided to hook up a $499 turntable, a Fluance RT85. This is a fantastic "budget" table that actually performs very well. In fact, I prefer it to the starter tables from Rega and Project. It comes with a pre installed Ortofon Blue cartridge and is a perfect mate to the phono stage in the Twin speakers.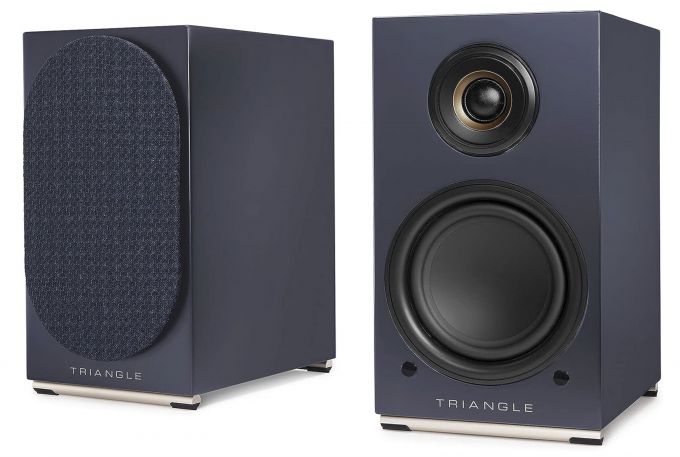 When I started playing some old vinyl from my collection I was Ince again surprised as the sound was AWESOME! Just as I love my vinyl to sound. Rich, fluid, big and warm. I pumped up the bass a bit and it remained tight, tuneful and musical. These will not ever sound muffled or blurred as these speakers are tuned for excitement, fun and being musical.
The AIO twins are some of the most impressive powered wireless speakers I have heard under $2500 yet they cost $999. The Fluance RT85 comes in at $499. This brings in the entire system cost to around $1500 which is phenomenal when you think about it.
While this can not compete with my Daniel Hertz reference system, it is not designed to be an all out audiophile setup. Instead, the Triangle twin is meant to be owned by someone who just loves MUSIC and wants to hear music in a way that is enjoyable, musical and punchy. These are fun yet they offer up serious sound quality. Triangle created some rather amazing music makers for little money.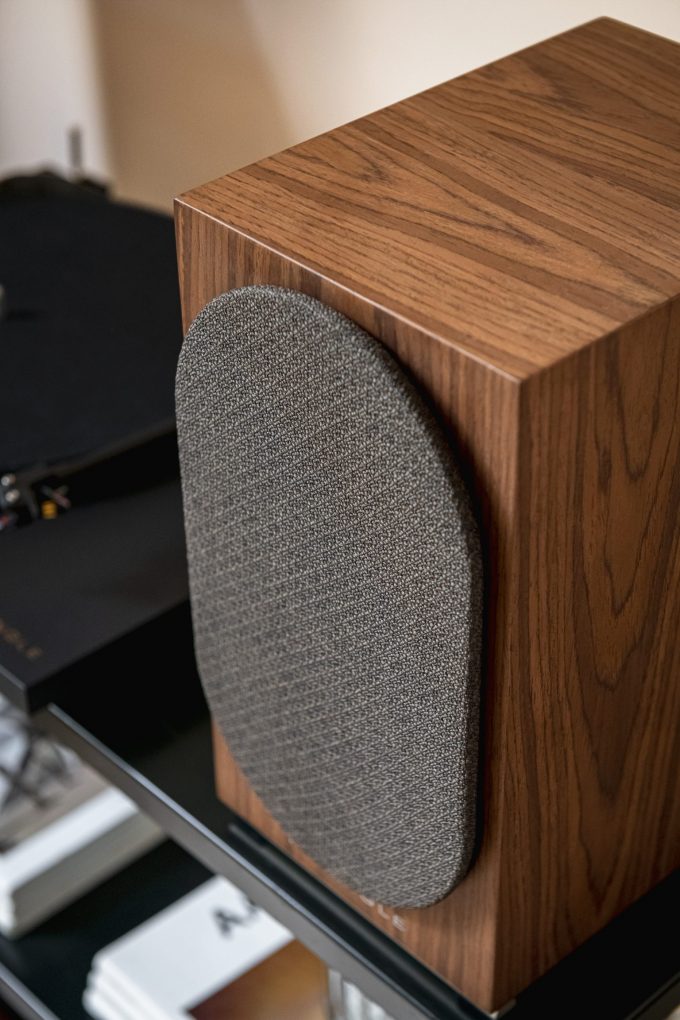 The build is top notch, designed in France and the colors are pure class. A set of these with a turntable makes for a truly ALL IN ONE setup where you can listen to digital streaming music as well as your records. This is a fantastic system and I ended up keeping these for a new bedroom system where we will use them for music and movies.
Yes, you can even hook up your TV to these via the Optical input to enjoy movies and shows with a much better sound than your TV speakers can ever offer.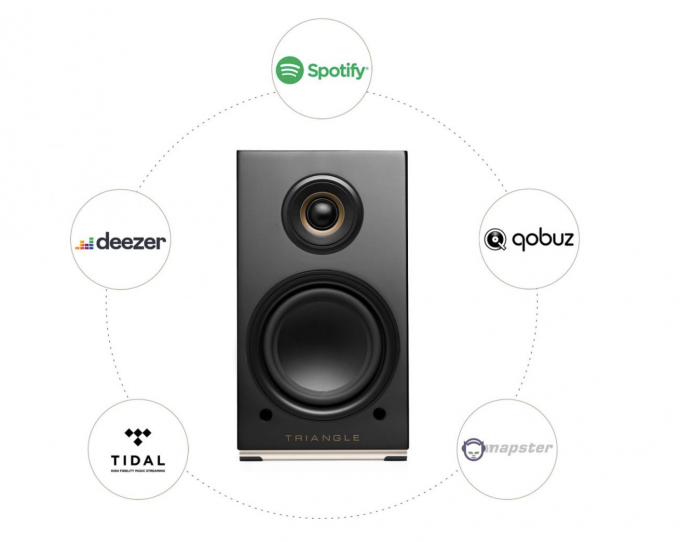 HIGHLY RECOMMEND! We love our AIO Twins in Blue!
Buy the AIO Twins in Black at Amazon
Buy the AIO Twins (all colors) at Amazon