The Photo Gear I Own and Use and LOVE. 
I have had many requests to add a page that lists all of the gear I own and use, and why I chose a particular camera or lens. So, here it is! A listing of what camera gear I own and use on a daily basis. When and if it changes, I will change it here. Can one man own too many cameras? NEVER! Especially a guy whose career for the last 11 years is reviewing cameras. ; ) YES this has been my full time 'job" for 11 years so in reality, my gear collection below is quite small. Enjoy!
But I am not a collector.  I only keep what I feel are the best available FOR ME, my needs and my passions. I do not always own the latest or greatest but what I feel has lasting power for years to come. These days I shoot much more video than I do photos, so my gear has changed to reflect that.
PANASONIC S1 (NOT THE R)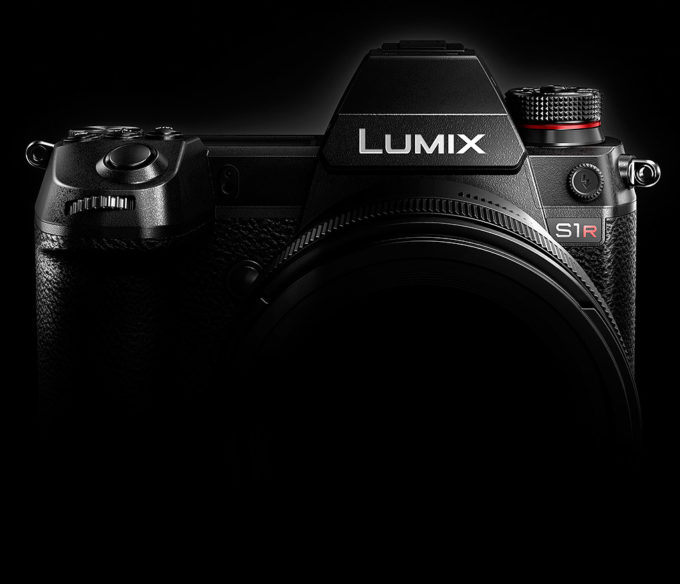 This camera is FANTASTIC! Basically a 4 year newer version of the Leica SL below. Same kind of build, same size, same L mount, even better EVF, larger battery, 5 AXIS IS and it does great with my little Voigtlander M mount lenses. The sensor is amazing in low light as well and ISO 51,200 reminds me of ISO 1600 film! It's quite the camera. With the native lenses the AF is much faster than anything Panasonic has done before and the video quality and skin tones look remarkable. HIGHLY RECOMMEND THIS CAMERA! See my review HERE. 
ORDER THE S1 AT AMAZON  – ORDER THE S1 AT B&H PHOTO
---
THE LEICA SL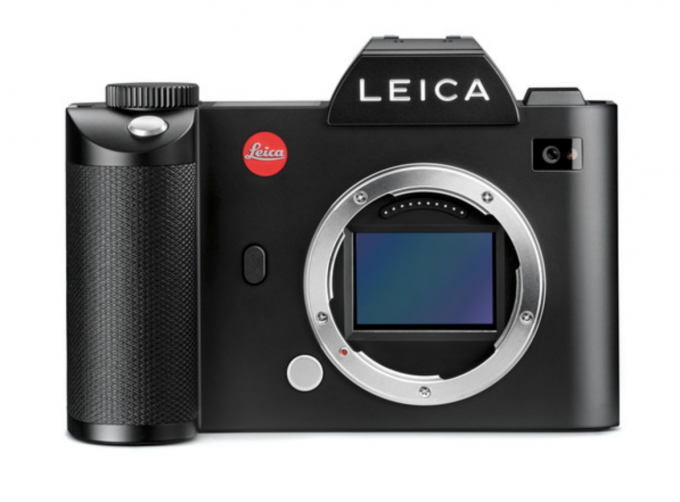 This camera to me, is now a classic. One for the ages. One of my favorite full frame digital cameras of all time. The color quality, the file quality, the sweet spot of 24 megapixels, the EVF, the build and heft, the great battery system and the simplicity and control. I do not need nor want for an SL2. I do not want or need 47 megapixels. I do not want or need Eye AF. THIS my friends, is all I need in a pure photo camera. Even four years after its launch it is still one of my favorite photo cameras of all time. As I said, a classic and one that can last me for many years to come. This is my goto for shooting M lenses and in comparison to the S1 above, it doesn't do as well at higher ISO's but has a nice color palette. Deals are to be had right now on the SL. 
ORDER the SL at B&H PHOTO HERE
---
Canon C100 MKII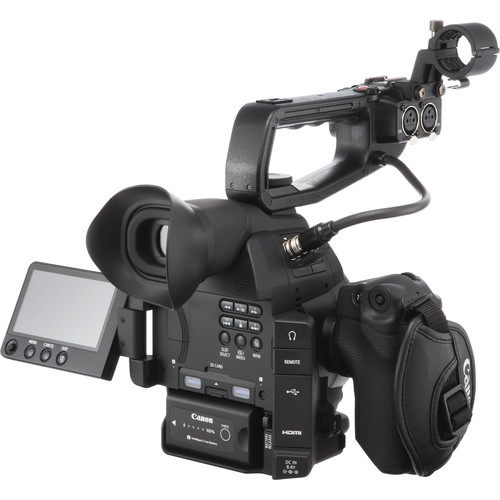 This is solely for on location video duties. Tripod mounted and used with a Sigma 18-135 f1.8 or 10-18mm Canon Lens. It's so much nicer for HD than any mirrorless camera or even the 1dX as it uses a 4K sensor and downsamples to 1080 for the HD offering a smooth as butter look, and nice sharpness. It also has that Canon color I love as well as no recording limits, all external controls, C-Log recording, pro audio capable with XLR Mics (I use a Rode NTG-3), amazing battery life and astonishing low light capabilities. It's Super 35 but such a gorgeous video camera. It's all manual so one must learn how to expose properly but films have been shot on the Canon Cinema line, because of the quality footage they put out. Love this camera and today it sells new for $2999 at B&H Photo. 
---
Sony AX53 Camcorder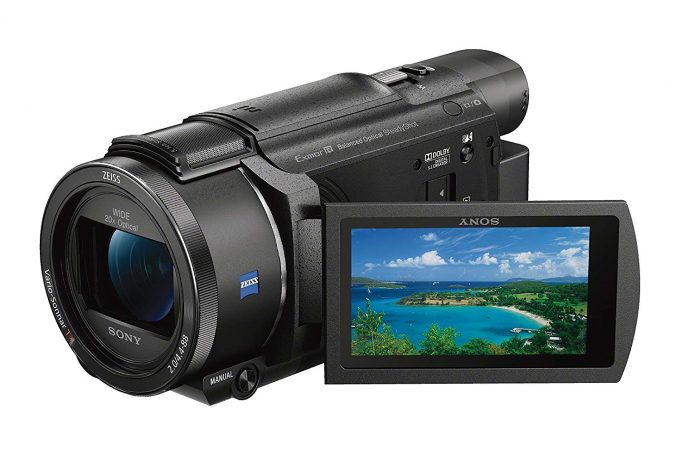 This camcorder is under $900 and FANTASTIC! It's even a great vlogging camera with its 24mm equivalent lens. The IQ from this camera is gorgeous (though will not give you shallow DOF), and I always shoot this guy in 4K and downsample when editing. It offers me fantastic low light (though not as good as the Canon cameras above) and a powerful zoom as well as NIGHTSHOT IR night vision. It sees in pitch darkness. I use this as a B cam to the C100. LOVE it and prefer it to something like a Sony A7III for run and gun video as this has amazing versatility and quality while having instant start up time, BOSS optical stabilization that is gimbal like, long battery life and a wonderful flip screen ; )
YOU CAN BUY THE AX53 HERE at AMAZON
---
GOPRO 7 BLACK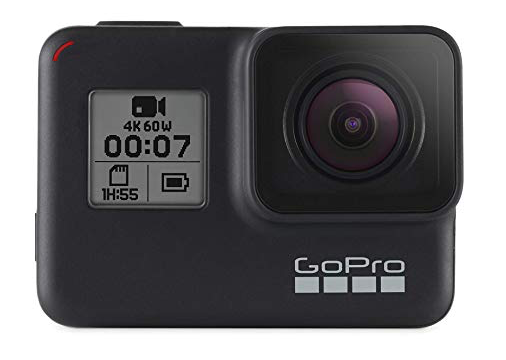 This is by far the best GoPro EVER. Amazing stabilization, good low light, great built in mics (MUCH better than old GoPro versions) waterproof and tough without needing a case, great to shoot in linear mode and one heck of a vlog solution that fits in a pocket. $349 at Amazon HERE. 
---
LENSES
The lenses below are all I need and use for what I do ; ) A * means this lens is a favorite of mine for its character, charm, build and small size. 
Olympus 17 1.2
Olympus 25 1.2
Olympus 45 1.2
Olympus 7-14
Olympus 12-100
Olympus 8mm f1.8