I just did a test conversion with Aperture 3, Adobe Camera Raw 5.6, and the latest Lightroom. Lightroom and ACR (Adobe Camera Raw) were exactly the same with the output but aperture was a bit different. I loaded the DNG in each app and exported to JPEG. I did not do any adjustments at all because I wanted to see what would come out of each program. What do you think? Check out the two images below and tell me which one you like better in regards to color and contrast. The first image was shot with the Leica M9 and 35 Summarit at 2.5, ISO 640.
First, Aperture 3 using defaults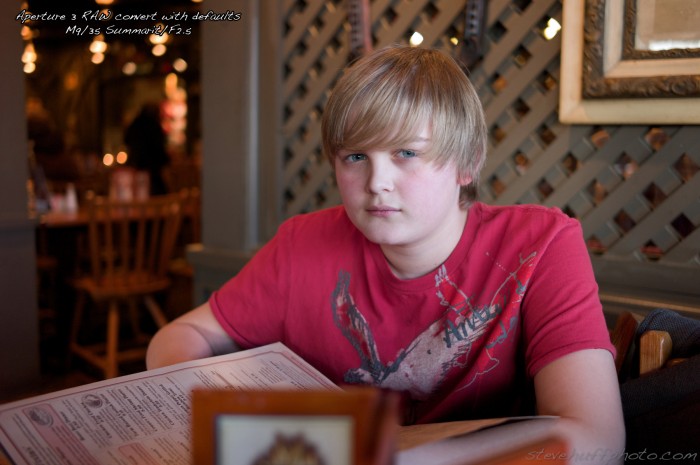 and Adobe Camera Raw 5.6. Lightroom's output was exactly the same and I saw no visible difference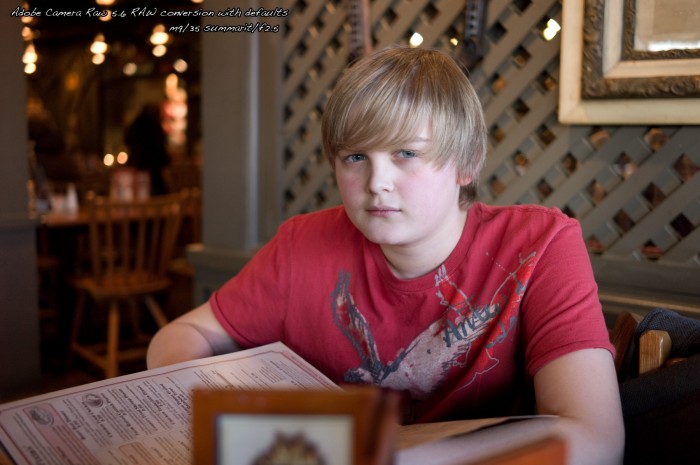 and one more…
Aperture 3 defaults – No fixes, tweaks or anything. Straight from SD card to Aperture 3 and then to JPEG.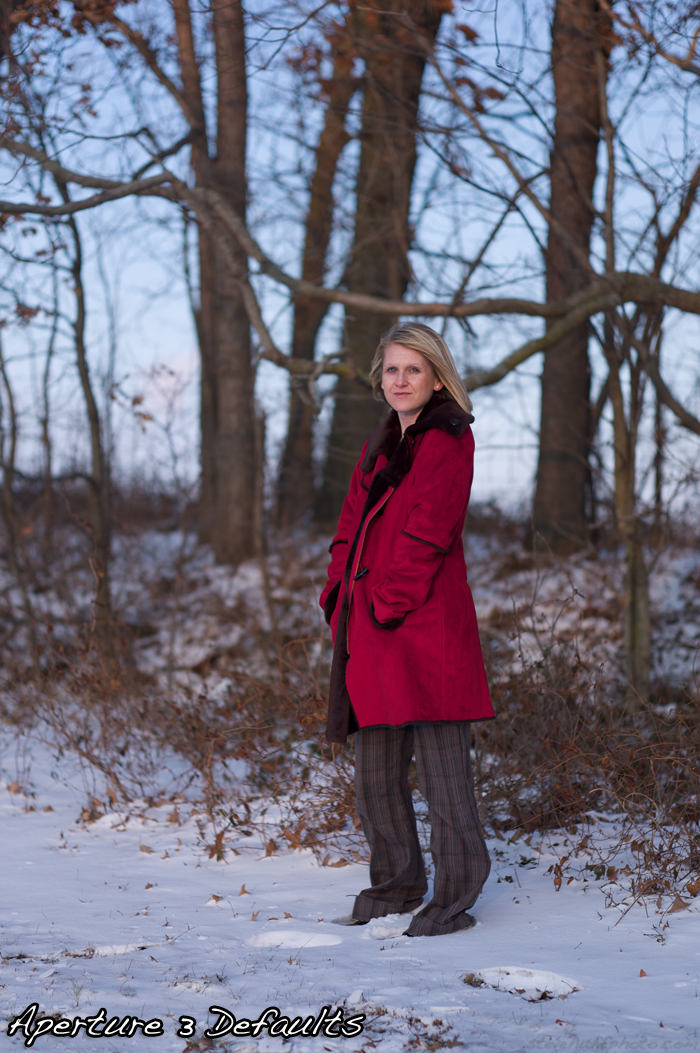 ACR Defaults – no tweaks, no WB fixes, nothing. Just straight from SD card to ACR and then to JPEG.
So I do see differences in the color between these two. I see that ACR gives me a slight yellow cast and Aperture leans more on the reds. In the image above of my wife, the Aperture version is closest to reality but there may be a little bit too much red/magenta in the skin tones, but it's close. It was cold out and her skin was getting a little red. Also, it appears that I see more detail and tones in her coat in the Aperture version.
The ACR version is a bit yellow with the skin. After converting maybe 30 files today with Aperture 3, Lightroom and ACR 5.6 I decided that I will be sticking with and purchasing Aperture 3. I love the interface and it has yet to crash on my machine. I also love how it keeps my images organized and has super easy export to Photoshop for the times when I need more post processing power.
Btw, Amazon is taking pre-orders if you want to upgrade…Aperture 3 Upgrade at Amazon