Finding Inspiration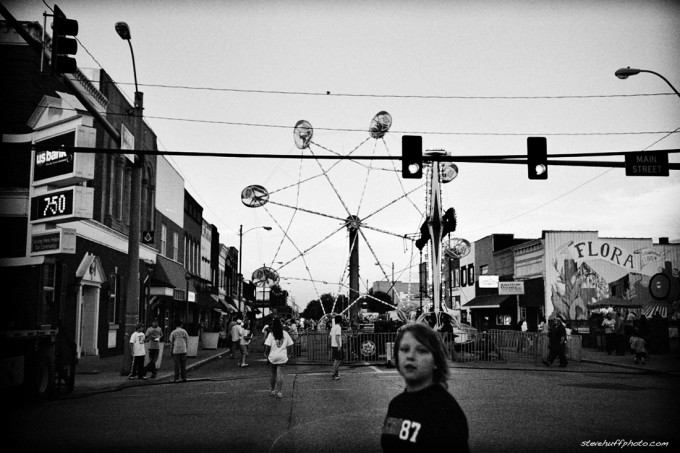 You know, it's not very easy to run a photo site like this and have something new EVERY day to write about that is worth reading! But I try, and usually something new pops up daily that I can talk about, but I always try to avoid all of the BS fluff that most sites throw up on their daily updates. I only like to talk about things that are worth talking about in the world of cameras, lenses, and photography. Now, what I think is worth talking about may not be what everyone else thinks is worth it but most of you know what this site is about so no need to explain 🙂
But If Nikon or Canon are releasing their 20th P&S compact this year, it is unlikely I will write about it unless it is something really evolutionary or worthwhile.
Someone e-mailed me a while ago and asked me how I find inspiration each and every day to not only work on this site, but to get out there and get photos for the reviews. So I sat there and thought about it and realized what it is that drives me. The things in my life that inspire me are not always about photography, but about life in general. For example, when I wake up at 6-7am every day I lay in bed for a few minutes and I think..wow, I am a lucky guy. I can actually wake up, make my breakfast, and do my work in my pajamas every day. That right there is inspiration as I feel blessed to be able to do that. Not that I make loads of money from this site, as I do not, but it is now my main job..my career. My 50-60 hour work week. But it is amazing to me because it is MY OWN THING and I ENJOY IT! That right there gives me loads of inspiration. I may be a "starving artist" but at least I am enjoying every second of it and finding ways to make it even better 🙂
Family has always been a big inspiration to me as well. My Son means the world to me and without him in my life it would be pretty hard to be inspired every day. Family and friends are a big help in finding inspiration each and every day. Without family, without friends..what do we really have? As for photography, my inspiration comes from within..from my soul and from my heart. It is what I have always wanted to do and with this website I have found a way to have it in my life, as well as share with others. So this site in general while being a big challenge is also a big source of my inspiration!
If Family and friends are important in life then the third thing that is equally important not only in life, but to our well being as well is memories. Memories can be in our mind and stored in our brains of course but another way they can be remembered is with photography. Memories are forever and with photography, they can always BE remembered. Especially when shooting a roll of good old fashioned film and having those negatives forever. They are tangible, real, and yes…a memory that has been recorded on to a physical thing.
Looking through old photos from the past 20 years or so of my life I start to remember things I may have forgotten about over the years. It can be magical, funny, and even sometimes sad but the most important thing is these memories were created with a camera, a lens, and either film or a digital file. Without these things, those times may have been forgotten forever! So creating memories…that is inspiration as well. Makes me want to bring my camera with me EVERYWHERE, and I usually do.
Because I run this site, I usually get new cameras sent to me every week or two. This inspires me as well because I want to try it all out and see how it feels, how it performs, how it works…I love trying new camera gear, most of us do. Usually it falls short of the claims, but sometimes I get a hold of a camera that inspires me because it has all of the ingredients that make for a superb photographic tool. The feel is important, the style is important, the build is important, and the ergonomics and controls are as well. Cameras like the Leica X1, Leica M9, Olympus PEN series, Panasonic GF1, Leica D-Lux 4,  and even the bigger DSLR's like the NIkon D700, and Canon 7D…all are fabulous cameras and probably my favorite digital cameras EVER made to date. So a camera can indeed motivate you to get out there and shoot as there is nothing like having a great camera with a killer lens that you know inside and out. One that you can shoot and just know what your result will look like. So I do get inspired by the new stuff. 🙂
TRAVEL! Yes, traveling is a great source of inspiration and ALWAYS a way for me to get excited about shooting. Taking drives, weekend trips or even long distance travel, any of these will get your juices pumping for photography. Back when I lived in IL, I would take 4-6 hour drives searching for new things to photograph and when I look back I have come away with some very nice photos. I even sold a few 20X30 prints from some of those weekend driving sessions.
The 1st ever SteveHuffPhoto.com Photography Inspiration Meet up?
Another thing that I think can be VERY inspiring for me AND all of you is to put together the 1st ever SteveHuffPhoto.com photography meet-up! It's all in the first stages but I am thinking of starting this off in New York City with a date not too far off, but not too soon. I am thinking a full day, morning till night. Starting in the AM with breakfast, a guest speaker who will be very inspiring for all of us and then possibly even having Leica there with some gear. We would spend most of the day shooting out in the streets of the city. We would  all meet back up for dinner and then back to my room for some processing and critique/sharing. I think this could be very inspiring and I would keep it as low cost as possible. If you guys would be interested in something like this, leave a comment and I will get to work 🙂
Finally, many of you are aware of my recent personal issues and I just want to say thank you for all of the support and email wishes. That right there is another source of inspiration for me…YOU GUYS! The amazing friends I have made as a result of this website. Many of you I have never met but it is such a nice feeling to know there are people out there who enjoy this website and what it has become. More inspiration! Things are getting better these days and the future looks good…look at that! More inspiration!
So the rant above was more about ways that I find inspiration…what about for you? Here are some tips to find photographic inspiration…
Always bring your camera with you! I have said this in previous posts, but do it! You will sometimes come across some great photo opportunities!
Get to really know your gear. Once you know your camera as well as you know yourself, you will be capable of getting everything out of it.
Work on a "series". Plan out a series of photos that will take some work to complete. This will inspire you to really get out there as you will want to work on and get images for your series. I did this with my "Rural Landscape" and "Portraits of the Homeless" series and it motivated me like crazy and helped me grow as a photographer.
Find ways to make money with your photography. If it's been just a hobby, start finding ways to monetize it! Start a blog, offer to shoot weddings, portraits or whatever! Get out there and make it happen. This can inspire new ideas and creativity.
Look to others to help YOU get inspired. Read photo blogs, view inspiring photo galleries…it works!
Create a portrait session with friends, family, or even hire some models! Can be fun to shoot people.
If you live in a city, take a walk downtown with camera in hand and try to capture as many interesting scenes as possible. When you look back at the photos, you may be surprised at what you see and this will makeyou want to do more of it!
Create a challenge. Come up with something that you have always wanted to shoot but maybe have not had the nerve to do. This could be approaching people on the street, going into old abandoned buildings, etc. BUT be safe and be smart. I had a close call while doing this one last year 🙂 You can read about that day HERE.
Travel! Take a weekend trip, a day trip or a long distance all out travel extravaganza! This always gets the photographic juices flowing.
Organize or get hooked up with a photo meet up, workshop or seminar!
[ad#Adsense Blog Sq Embed Image]