Hot Holiday Deal on a great compact camera! The Panasonic LX-5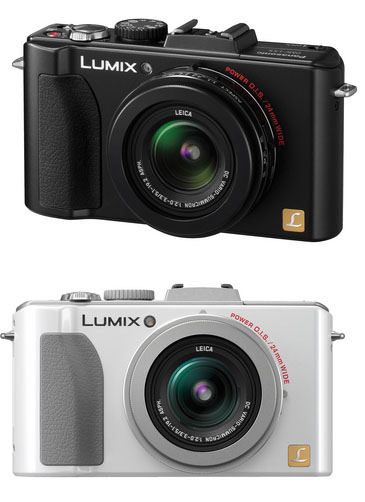 One of my top holiday picks for a beautiful compact camera! The Panasonic LX-5 is pretty much the same camera as the Leica D-Lux 5 (though it has a different color profile) and while the D-Lux 5 is a Leica and comes with a longer warranty and Adobe Lightroom software at $799, the price of the LX-5 has just dropped again to $375 AT B&H PHOTO – ALMOST HALF of the D-Lux 5! This is an amazing price for my a wonderful compact camera. You can buy the LX-5 in black or white and I just recently saw the white one at my local shop, though they have it priced at $499 plus tax. It felt solid and the grip was nice and honestly I really was digging the white color. It's almost like a pearly white finish.
This would make a great camera as a back up or for the significant other in your life 🙂 $375 makes it a no brainer if you are looking for a GREAT compact camera.
BUY THE BLACK LX-5 HERE FOR $375 at B&H Photo
BUY THE WHITE LX-5 HERE for $375 at B&H Photo
People ask why I always link to B&H..well, with the LX-5 their price is $35 cheaper than amazon, almost $50 less than Adorama, and is the best price I have found anywhere. I also love the LX-5/D-Lux 5 and give it my highest recommendation. This is why I posted the info here. Oh yea, and if you use my links I get a tiny commission from B&H that helps me to continue on with my passion…this web site!
Thanks for all of your support!