Ramblings
WOW~! The Holidays are upon us already. It's been just over a year since I launched this version of the web site and in February will be two years total since my 1st review went live (The Leica M8). In many ways, 2010 was a GREAT year for me (going to Europe with Seal, THIS website growing bigger, and all of the great people (21 of you) I met in NYC at my 1st Meet up). In others it was a HORRIBLE year for me (divorce after 15 years of marriage, struggling with finances after a divorce, and loads of stress). I always take the bad with the good and I still feel blessed to be able to do something I am so passionate about.
Someone asked me recently how to make money with a website. I said "Is that your goal, to make money and get rich" – He said "Hell Yea!" – I then said "forget it! If you want to make a website just for the purpose of making money then it will fail. I guarantee it." He was puzzled and I explained that what I do here comes from a true passion for photography and when I started it it was only due to me wanting people to know more about the Leica M8. I never dreamed of this becoming a true full time thing, but it has. I do not get rich from this, not even close, but I love it and am happy to be able to continue on with it as it's not about money but building a site where others like me can hang out, converse with each other and also teach and learn. It's a wonderful feeling and sometimes I get crap for being so personal here but that's just me 🙂
So let me thank ALL of you again who come here every day to check out the site, and especially those who have used my links for your purchases. It's incredible to me to think there are so many dedicated readers here, so I THANK ALL OF YOU, even the few of you who I argued with this past year 🙂
I hope to make 2011 the best year of my life and the best year for this site. More reviews on the way in 2011 of some cool cameras… The Fuji X100, The Panasonic GH2, the Pentax K5 and many more. There will be more contests, more guest articles, more processing tips and more meet ups and workshops. I will be hitting the road much more this year for my reviews to get some new scenery and photos. I can not wait I also hope  to do more shooting this year professionally because I have been missing it.
A New Site Sponsor
I also want to welcome a new sponsor to the site. I have been talking with them for a couple of months and they make some really cool products for the Sony NEX-5 camera. You can see their ad to the right and you can visit their site HERE. Great guys with some great products and hey, they are helping to keep this site going with their support so make sure to check them out. I will be writing about their products soon.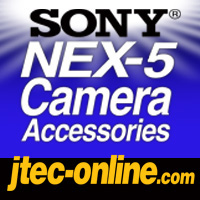 Fun Friday Links
Not a whole lot today but some cool ones….
A Leica M9 Titanium Test? Sort of…
Awesome interview – amazing photos (Did I link to this one already? Don't remember but I love the photos here)
Re-Ignite Your Passion For Street Photography
The Leica M9 goes against Medium Format Digital at LL
How about a review of the Voigtlander 75 1.8 from my friend Tony Ventouris
Read out dated photo book for free using Google
A review of the Leica 90 Summicron Pre-Asph from Adam Marelli
Talk about protecting your lens? OVERKILL! Is this real?
Happy Holidays! One for the guys…
How about using a chicken as a steadicam?
[ad#Adsense Blog Sq Embed Image]