Question and Answer Wednesday – Your questions answered!
A couple of years ago I used to publish a weekly Q&A post where I would answer some of the questions sent in by readers. With questions flooding my inbox every day, and many of them asking the same things, I figured i would bring this back so those asking can see the answers here because I can not get to all of the e-mails. If I did I would not have time to do any reviews! So here are some recent questions that were sent to me.
Question: Hi Steve, Since you answered my last questions, I have been busy researching Leica more (boy is there alot) and have some questions:
1. When comparing Luxes and Crons (or Elmars for wides), if you shoot images at the same common stops, can you see any differences when the images are printed?
Each lens will render differently in regards to bokeh, sharpness and  overall feel but for the most part, if you are shooting them at say f/4 and print a normal sized print it would be tough to see a difference in my opinion. At f/2 you would see a difference between the 50 Summilux ASPH and 50 Summicron in regards to the quality of the out of focus renderings, or Bokeh.
2. Once you use lenses wider than 35, how often would 1.4 get used?
When I shot with the 24 Summilux in a pro situation I used it at f/1.4 quite often. Not only for its rendering wide open but because I needed all the light I could get!
3. Are Luxes less subject to flare vs the others?
No not really. In fact, the one lens most guilty of flare is the 50 Summicron.
4. I notice you shoot with the M9-P. Is that primarily for the sapphire crystal or are there other reasons you spent the extra $1k?
Lol, it is my insanity and Leica disease that I share with so many of you guys. IN reality I have always loved the Leica MP. To me, it is the most beautiful camera Leica has ever made so when the M9 got the MP treatment I had to have one. The script on top, no red dot, black paint finish, sapphire glass and the covering all made me want it. It wasn't a need, it was a want. I did not lose any money on my M9 sale so I decided to go for it and get the camera I have been wanting since the M8 came out, the M9-P.
Thanks! –
Thank you!
---
Question: Pretty please can you remember what settings you told us that you use instead of the Grainy B & W in cam filter on the EP3? I remember reading in one of your reviews that you set the cam to ? iso and Monochrome and you get better, grittier pics than the filter. I've re-read almost every lens/cam review relating to Olympus and Panasonic and cannot for the life of me find it again 🙁 BTW, I've been reading your pages for the last couple of years and would like to say how much I enjoy your crazy comparisons. I have an EP3, Leica X1 (soon to go) a Fuji X100 and a Ricoh GXR 50mm. I think with this armoury I'm ready to offload my K5 and lenses LOL!
Answer: Basically I set the ISO to 1600, and the color to black and white. I bump up the contrast and sharpness one notch. This way you get a nice B&W feel without the excessive graininess!
---
Question:  Hi Steve! I just got myself a Leica X1 two days ago and I think it's great . My night shots however are not as clear and crisp as the shots I take in the daytime.I use it in auto mode and I change the iso to 3200 but it's still not as crisp and clear.Can you give me any advice on this .
Answer: Night shots from just about any camera will never be as clear as the ones you take in the daytime. This is due to using higher ISO. If you set the X1 to iso 3200 then you will get grain and lose color fidelity. Your images will be grainy. The best way to get good results in this situation would be to shoot RAW and then when you open up the RAW file in whatever converter you use, up the black level a bit as well as the exposure (just a little). You will lose shadow detail but also lose some noise. Use a tripod if possible and set the ISO lower. Using max ISO will always get you grit and grain at night. Good luck!
---
Question: Just came across your website and found it quite impressive. I am in the process of looking for a new camera as I recently sold my Nikon D90 with 18-200mm lens. I am looking for a compact, possibly a mirrorless camera. Mainly want something with good IQ that I can pick up and go without the size and weight. Think I have narrowed it to the LX5 and the Nikon P7100, would you recommend one over the other if you were to own only one camera? I looked at the GF3 and it looks interested. Would the IQ in the GF3 always be superior to the LX5 or P7100 given the larger sensor? The problem I have with something like the GF3 are the lenses. For example, if you go with the 14mm pancake lens, would that be sufficient enough or too limiting as your sole lens?
Answer: I would go with an LX-5 over a P7000 but in all honesty if you are coming from a D90 and 18-200 and want good IQ that can be comparable to your D90, I would go with a larger sensor mirrorless instead of a point and shoot like the P7000 or LX-5. The GF3 would give you better quality than either of those and as a matter of fact, the GF3's are being cleared out just about everywhere right now. I saw a new GF3 and Kit lens for $325 the other day. With that said, in your situation I'd go with something like a Sony NEX-5n, Nikon V1, Fuji X100 or Olympus E-P3. If those are out of the price range, a GF3 or G3 would also be great. As for using a 14mm (28mm equivalent) as your sole lens, yes it can be limiting but also a great learning experience as it will make you think and use your feet to zoom. Go for it!
---
Question: I've been reading your site for a couple of months now as I am trying to learn about photography wanting to step up from point and shoot. You have helped immensely! I never knew why I liked what i like and why I didn't like what I didn't like. So I know I now want a compact SLR with large sensor (Sony) with interchangeable lenses, viewfinder and flash and something to grow with. The Nex 7 fits the bill for me even though it is expensive! I need to save up – but here's the question. Any thoughts on Sony Nex 7 with Nikon 50mm f/1.8 as prime lens and maybe kit lens just because its there. Any input would be awesome. Love your site! Love it!
Answer: Thank you for the kind words and the question! The NEX-7 is fantastic in so many ways and will give you the quality and small size you desire. Cost is higher than other mirrorless cameras but you are getting a tour de force of technology with the 7. The body, controls, EVF and large sensor all make for a great camera. As for the Nikon 50 1.8, if you own one then you can use it with an adapter but if you do not own one, by the time you buy the Nikon and adapter you would be better off going with the Sony 50 1.8.
The Sony 50 1.8 lens is FANTASTIC. At $299 it is basically a must own lens in my opinion for any NEX owner. It is not a Leica lens in quality but it is better than a NIkon 50 1.8 or Canon 50 1.8 in my opinion. Great lens, great quality. Here is a shot with the 50 on the NEX-7: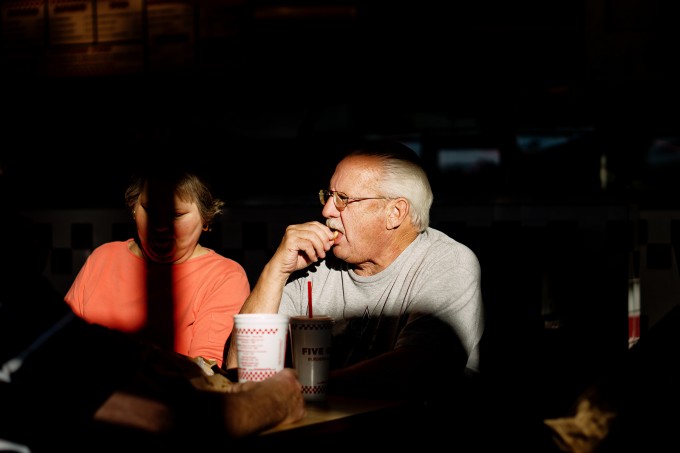 But either way, the Nikon or the Sony, the NEX-7 would do great with either.
---
Question: The NEX-7, Please answer simply question. Viewfinder info? Does display show any control features: exposure, focus points, shutter speed, aperture?  Thanks You are on top of it all. Love your site.
Answer: Yes, yes, yes and yes!
---
Question: We are a sliding scale gymnastics school on a budget looking for a camera to document student progress and capture moments that will build self esteem. What camera with kit lenses has the best ability to capture movement in low light settings and can create quality images for 11 x 17 or larger prints. Sony Nex 5n or  Olympus E-PM1?
Answer: Between those two, the NEX-5n would be your best bet. Also, don't rule out the new Nikon 1 series. The AF is very fast as is the tracking. But the Sony will give you better indoor low light performance.
---
Question: Message: Hi Steve, Love your blog. One thing I have not been able to find anywhere about the Nex-7 is what the maximum ISO is that the camera will shoot video in. I returned an A65 because it would only go to 1300 iso and I just learned that the A77 is the same. 
Answer: The NEX-7 will shoot video up to ISO 3200.
Look for more Q&A next Wednesday! If you want to see your questions answered here, send them to me with the subject "Q&A Wednesday" to my e-mail HERE.
[ad#Adsense Blog Sq Embed Image]