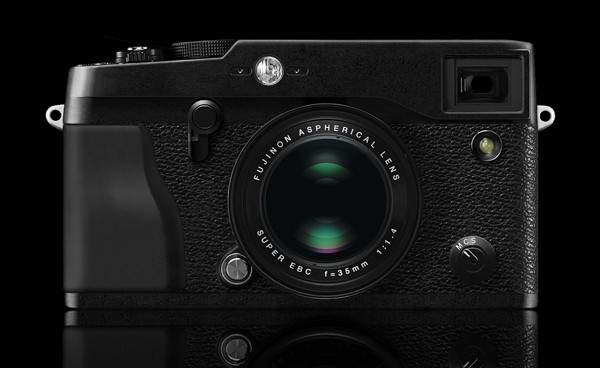 Be the 1st! Amazon Taking Pre-Orders for the Fuji X-Pro 1 Lenses!
Guess what? Amzon is already taking pre-orders for the Fuji X-Pro 1 Lenses!! Amazon does NOT charge your card until they ship so to those who want to get these lenses earlier rather than later it may be wise to get in line now before everyone else does! My orders are IN!
Pre-Order the Fujifilm Lens X-Pro1 18mm F2.0 Lens
Pre Order the Fujifilm Lens X-Pro1 35mm F1.4 Lens
Pre Order the Fujifilm Lens X-Pro1 60mm F2.4 Macro Lens
A note about pre ordering from Amazon and why it is smart if you are interested in this camera system
Some people are worried about pre-ordering things like this because what if it doesn't live up to the hype? This camera is going to be HOT. I would guess that it is going to be the most sought after camera system of 2012. Basically it is an advanced souped up X100 with interchangeable lens capability, and it is launching with three fast primes! The X100 was super hard to get for months after launch so my advice is that if you have interest in this, pre-order the lenses you want now. Again, you are not charged at the time of order, nor is your card "authorized" for the amount (they authorized my card for $1) and you can cancel easily before it ships. Im expecting Amazon to post the body for pre-order soon.
Pre-ordering is sort of like getting a place in line for a ride at disneyworld. The sooner you get in line after the park opens, the sooner you will get on the ride. If you decide you don't want to take the ride, you can get out of line. Makes sense to me! Also, if you order the camera and you hate it after you get it, it's also easily returned for a full refund. Amazon has the best return policy in the business along with B&H Photo so no worries! It's not like the old days with the grumpy old store clerk guilting you for returning an item.
This camera will be HUGE…trust me. I just hope Fuji got it 100% right and it is not buggy or slow. If it was rushed out that would be bad, but we shall soon see!