Hello Steve!
Today I want to tell you about Alexanderplatz in East Berlin. It's the main square in the former capital of the German Democratic Republic (the socialist part of Germany until 1990) and hence the general feel of this place is still pretty "communist" which I like a lot (talking about design here, not politics!) It's always a good idea to visit Alexanderplatz because it has become a meeting place for anyone who considers himself an artist. There will always be someone performing something, may it be christian techno DJ preachers, your average singer/songwriters, rock bands, fake snake charmers, breakdance performers… you get the idea.
So here are some photos of performers i took on Alexanderplatz.
#1: This guy climbed up the "Fountain of friendship of nations" and had his moment of glory up there, Lumix GX1 / Lumix 45-175mm@45mm, F7.1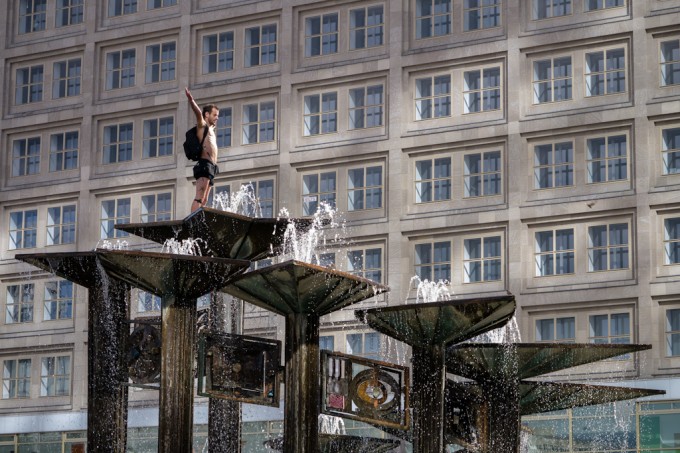 –
#2: This is "The Angery Man" of Reverend Shine Snake Oil Company (http://shineonline.dk/) a band I highly recommend and which I got to know because I ran into them performing live on Alexanderplatz, Olympus E-P3 / Olympus 45mm, F1.8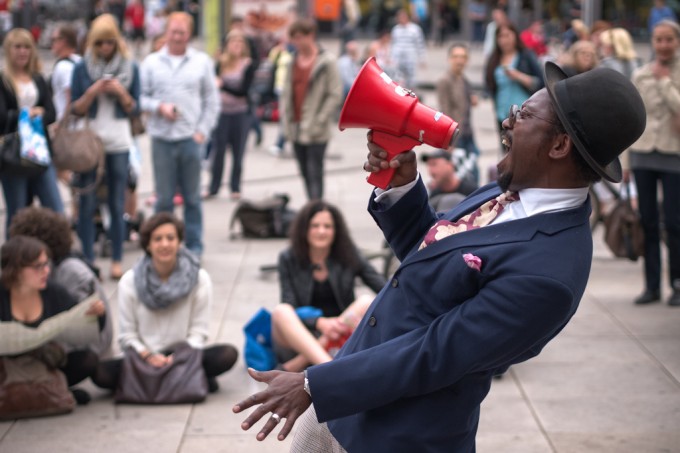 #3: Two people tangoing, Lumix G3 / Lumix 25mm, F1.4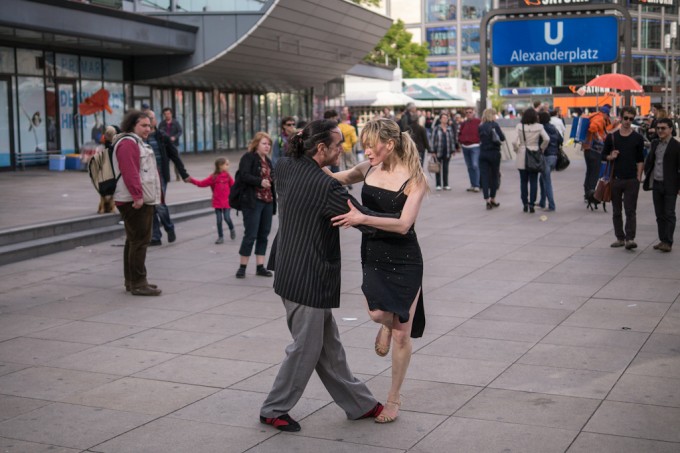 My URL: http://www.flickr.com/photos/feiningers-cat 
Hope you like my photos! Thanks for the great work you're doing with your site!
Greetings from Germany,
Feininger's Cat