Dear Mr. Huff,
Please find attached a few images meant for the Daily Inspiration, a fantastic way in my opinion to keep a fresh view on photography. At first I'd like to thank you for the massive amount of time you must be spending to maintain this website and its related contents.
The reason I am posting these images is because of the ongoing tendency to replace our DSLR's with more compact cameras like (here it is again) the Fujifilm X-E1. While I totally agree with this, myself being on the virge of doing the same, I would nevertheless like to express that my current camera, the Canon eos 5D classic never kept me from experiencing photography the way it is most enjoyable. The reason to go more compact for me is purely practical, travelling lighter and being less visible. Perhaps one of those 'compacts' will show me wrong anytime soon, altering my shooting style as well.
The images are shot with the canon 17-40L f:4 mounted on the 5D, converted from RAW using DxO 7. The only editing I did was turning the image into B&W and playing with the tone curve to get maximum contrast from the RAW file.
Carousel (Florence) 4 sec f:16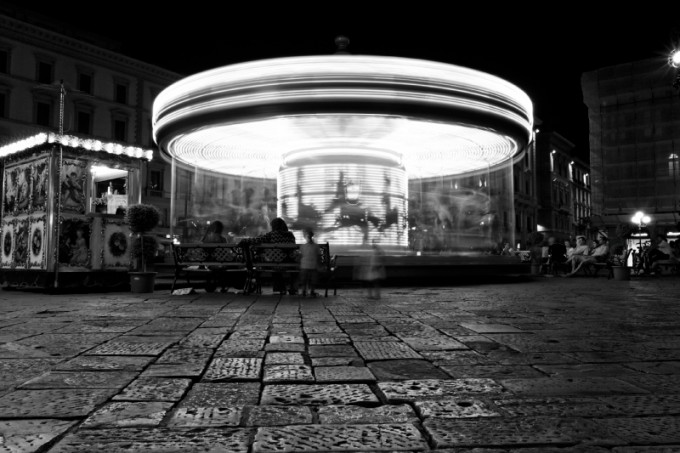 Elder man (Madrid) 1/160 sec f:10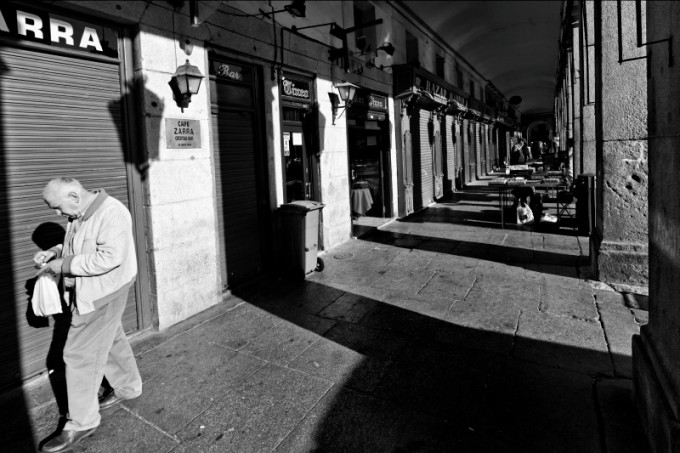 Chapel (France) 1/250 sec f:8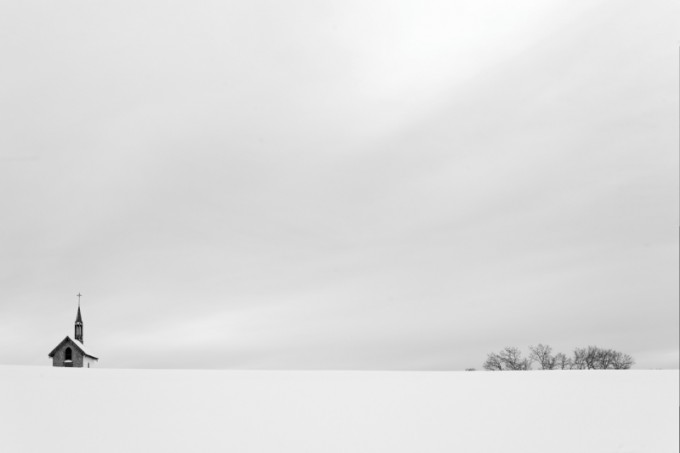 Many thanks!
Roeland Selleslachs
Belgium