Hi Steve,
I love your site, it strikes a good mix of technical geekery to inspirational art (photography in a nutshell). Your reviews of the Micro Four Thirds system certainly helped my decision to gradually move over to the mirrorless side of things. Previously being a Canon user I was used to carrying a bag full of heavy L glass which used to be fine but I felt it was sapping the fun from what I liked to do which is take pictures quickly and quietly. I was early to adopt a 5D mkI within the first few months of it coming out and still regard it's image quality as sublime but it got to a point where it was just a fancy hoover. My second body a 40D took first place and I traded my 5D for a nice EF-S 15-85mm (which is underrated IMHO). The 40D constantly surprised me up to 1600 ISO when shooting gigs and it was only folk asking for movies and higher resolution files that led me to the 7D. Initially I loved the solid build and the thought of shooting films on it but after a year the IQ never quite wowed me and the video setup was just a bit too fussy with very poor sound.
So when the OM-D came out it caught my eye. Researching further the Panasonic G3 seemed like a poor man's OM-D (but this was before the controversial Sony-sensor-gate revelation). I really liked the G3 a lot for my personal stuff and started to try out on more and more portraits and even live work on it. It certainly has it's limitations but over all is good value for money. Keeping an eye out for an OM-D to come onto the secondhand scene I acquired quite a few nice lenses and used PK/M42 to MFT adaptors to great effect. Then one day a little silver OM-D kit popped up on gumtree. At £540 and MINT! Too good to be true I went up on the train with my phone, my keys and the cash stuffed into zipped pockets inside my jacket. Just the nicest guy greeted me in his brat-filled BMW, I had asked to have the battery charged and ready for me to try it out. The camera was to be a gift for his wife who he was now separating from and there was nothing wrong with it. I skipped back home and ran the battery down by the time I got home with crappy pictures of the Tube mostly.
The OM-D has now been joined by a cast of supporting lenses (inc 12-35 and the stellar 45 1.8) and a buddy in the shape of a GH2. Stills and video are now covered in a smaller better package with true HD sound and vision. A trip to Disney World this September and I think I will take the OM-D, 12-35, 45 1.8 and the 20 1.7 (oh and the only Canon things left a camcorder and 40mm 2.8 pancake on an EOS 300).
Thanks for all you've done so far Steve and keep snapping people!
Edward Moore – Performance Photographer specialising in Comedy
http://edshots.500px.com/ (which has quite a few m43 photos and a separate m43 section)
Laura Carr (Comedian/Actress) OM-D 14-45mm Panasonic at 29mm 6.3 1/125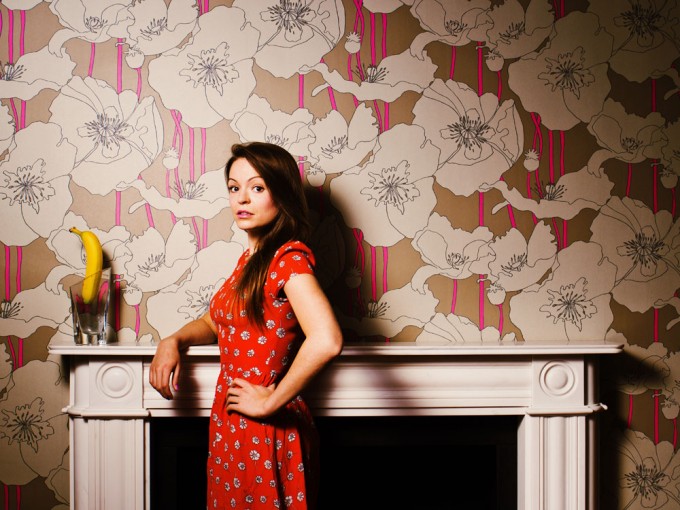 Rob Deering (Musical comedian) OM-D 20mm Panasonic 8.0 1/160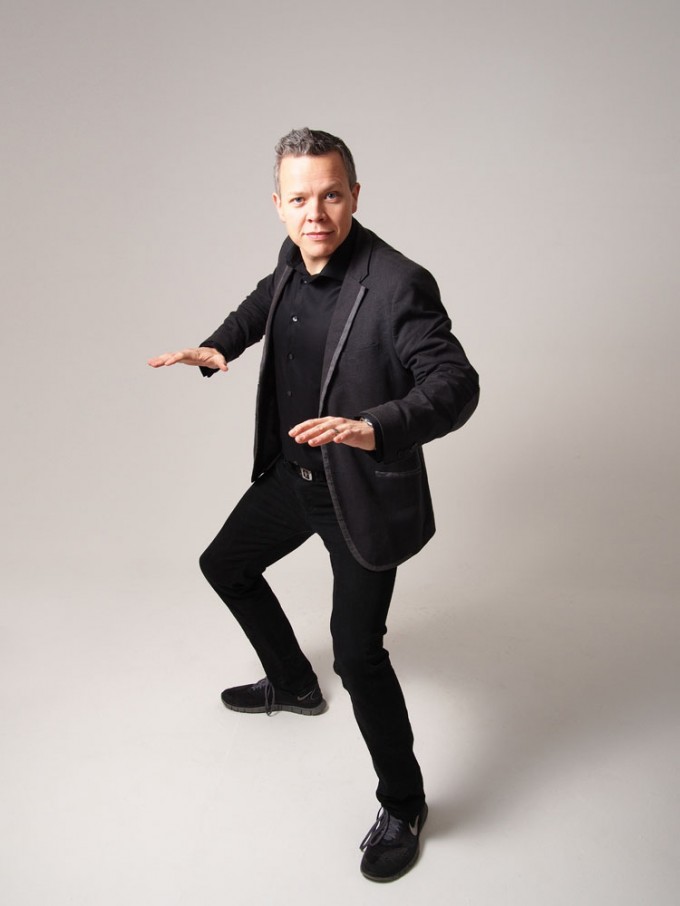 Sy Thomas (Comedian/Presenter) OM-D 45mm Olympus 7.1 1/125