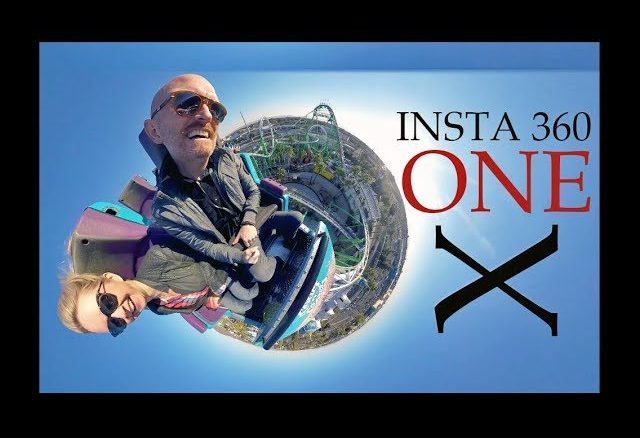 Insta 360 One X Video Experience! I am IMPRESSED!
By Steve Huff
After seeing so much hype for this new 360 Camera from Insta 360 I was so intrigued by it. Never was a 360 video guy but I know some have been enjoying shooting with camera like this, and I know a few who own the GoPro fusion as well. After seeing so much cool footage using one, and the possibilities that come along with owning a good 360 camera I decided to give the 5.7K Insta 360 One X a try.
I am so glad I did!
See my video below which goes over the camera, takes you inside a $2 fun house, on a roller coaster and even the go cart track. 
I had a ton of fun with the camera and once I started to view the footage, and most importantly, EDIT the footage on
an iPad Pro 12.9
my mind started imaging all I could do with it. While this would never be an everyday camera for me, or a vlog camera or even a GoPro 7 replacement, I would use it for videos where I wanted the freedom this camera brings,
when I want to share my environment. 
The One X app is amazing, fast, easy to learn and you can learn it all within an hour of opening the app and loading some footage. Yep, one can edit a super cool video on their couch in moments, that just a few years ago would have been impossible to create with this much ease.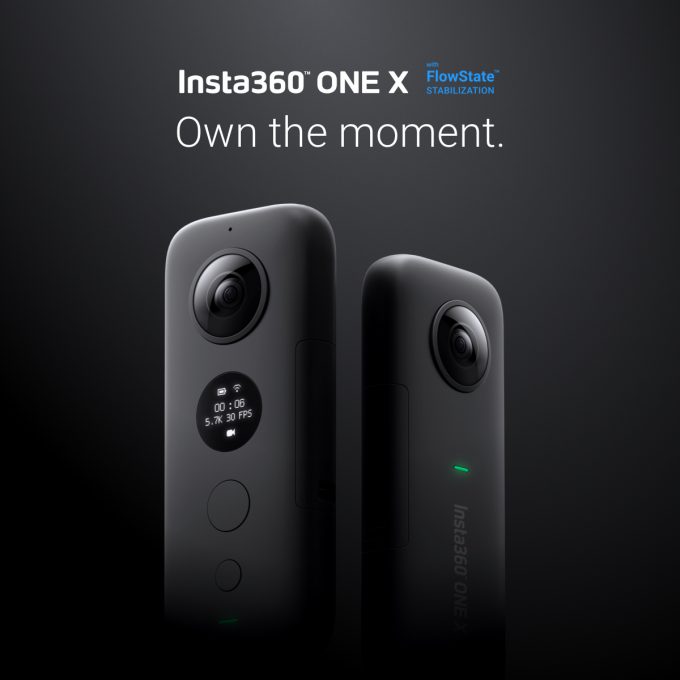 The process is simple.
Shoot. Send footage to iPad or Phone via WiFi or Cable. Open App. Edit (very easy and intuitive) and then save.
When shooting video with the One X it shoots every angle at once. Most know this but even I was not fully up to speed on what these 360 cameras can do today. Once I saw what it could do, and how easy it could be done I was all in and am excited to use this camera for future video projects.
When you edit you can pick your camera angle anywhere within the 360 frame. You can choose any aspect ratio and go all the way wide into Tiny Planet mode (which I demo in the video above). You can do split screen showing front and back, or even go into 16:9, all while choosing your angles. You would never ever miss anything within a video as you can go right to that angle anytime. It's easy to add traditions, color filters, even music within the app.
Using this camera is amazing and like having a cameraman with you at all times covering every part of your world.
You can do time-lapse as well. Slow motion? Bullet time effects? Yep, those are there as well (see the video for demos). At $399 this camera does things that are pretty incredible and also has amazingly smooth gimbal like stabilization. This camera comes with a protective case that you can wear around your neck, or it can slide into your front pocket.
The weakness I found was the battery life, which lasted me only 30 minutes or so of shooting so I would pick up a couple of extras. They are not expensive and can be bought HERE. 
Overall I love this little gizmo and it offers removable battery, micro SD card use, WiFi to your phone or iPad, iOS or Android app, super fantastic image stabilization, 5.7K resolution, an optional underwater housing, decent built in mic, bullet time special effects done with ease, decent low light abilities and it fits in a front pocket. These cameras today are crazy powerful my friends, it seems we are living in the future!
You can buy the Insta 360 One X at Amazon HERE.