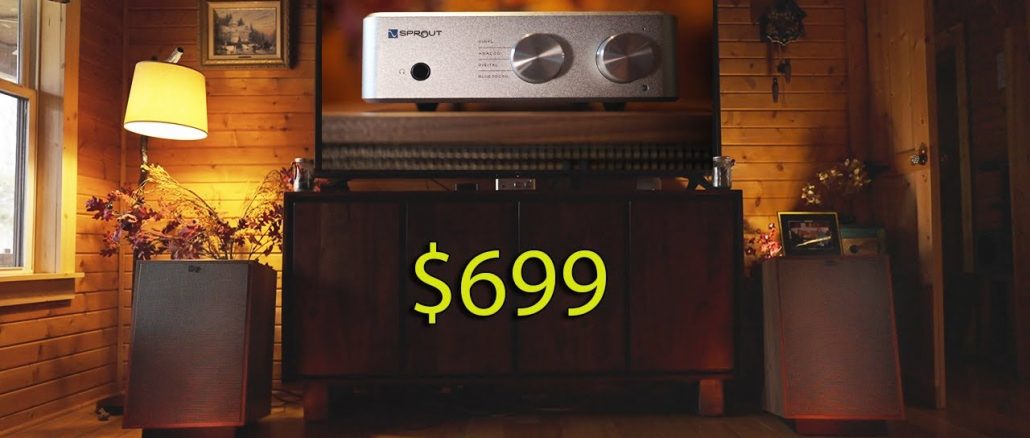 PS Audio Sprout Video Review. Full REAL HiFi System for under $1400.
Hey Guys!
Just posted a video to YouTube where I did a long term review of the PS Audio Sprout integrated amp and recommend a full system from speakers to cables to stands to go with it. An entire system from scratch for under $1400 that will rock your world. See the video below.  You can also see it direct at my YouTube channel HERE. 
The PS Audio Sprout is an all in one integrated amp for $699 that puts out 50 watts into 8 ohms and 100 watts into 4. It has a phone pre amp built in, a nice DAC inside and can accept analog or optical inputs. It also has bluetooth and a bass boost for those who want more oomph.
One of the bet bang for the bucks in HiFi. I have owned mine since 2019 and you will see why I still love and enjoy it today, even when I have a much more expensive system in another dedicated room!
In camera news, I posted a late night talk shot with the Sony FX3 at 12,800.