–
Micro 4/3 Mania!
Just some miscellaneous madness for the day to break away from the contest madness for a bit! Today I will be talking a little about Micro 4/3 which seems like it is finally starting to take off. I remember when Olympus announced the first PEN, the E-P1. They teased us with those retro vintage 1960's looking ads that tempted us all to want to buy one of those cute little cameras as soon as they hit the store (or online) shelves!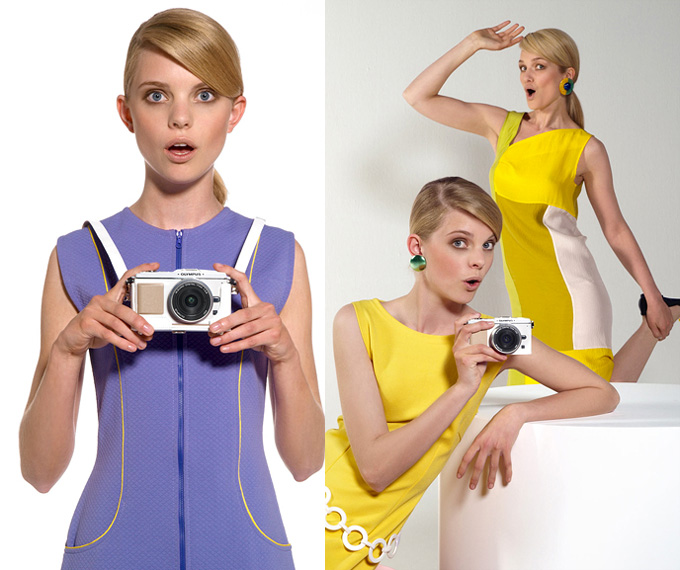 –
The original Film Half Frame PEN Camera…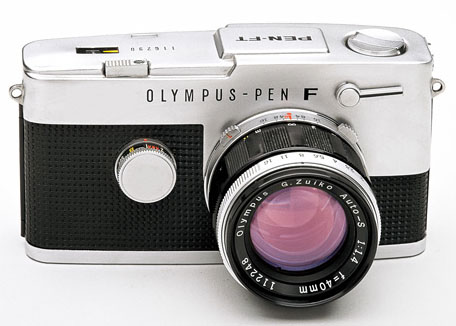 I also remember many "pros" stating that the E-P1 would not give acceptable results for anything but snapshots. Well here we are today with quite a few Micro 4/3 bodies that have been released from Olympus and Panasonic and it seems like the popularity has started gaining momentum for M 4/3 as Olympus has just announced they will be releasing a "PRO LINE" set of M4/3 lenses. THIS IS AWESOME! They displayed a mock up of one of their pro lenses on a silver E-P2. Pretty nice huh?
Pretty sweet huh? The all new "Pro" Micro 4/3 Lenses from Olympus are supposedly coming soon…
I can't wait to see what Olympus does with these "Pro" lenses. I also happen to have it on good authority that they are not only releasing Pro lenses but a PRO Micro 4/3 PEN body to go along with the lenses. If this is the case then I think Olympus is on the right track and will take over the lead from Panasonic with the sales of bodies. Panasonic, IMO, took a step backwards with their GF-2 camera. The G-F1 was brilliant for what it was and is still a fantastic camera. The G-F2 does not improve picture quality or high ISO as it uses the same sensor. Basically all they did with the GF-2 was dumb it down to a smaller size with less control. Yea, it's smaller but for serious shooters the original was small enough! This is why the idea of a "PRO" E-P3 really interests me. I think the E-P2 is a classic. I have one with a black 17mm Olympus lens and it's a fantastic little combo. The E-Pl2 is also nice but get ready people…Olympus will soon give us what we want (or will they)?
–
The all black E-P2 set consisting of the Black E-P2, Black 17mm Lens and Black Flash – $899 at B&H Photo.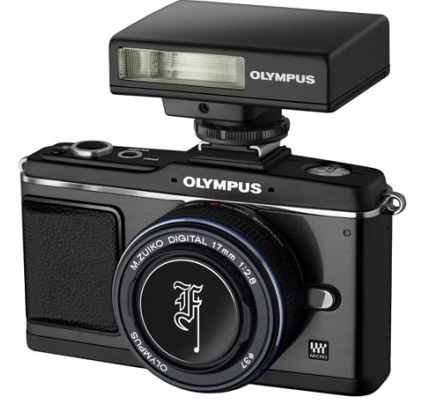 What is also cool is that Sigma, Zeiss and Schnieder have announced they will be making lenses for Micro 4/3! Voigtlaner has already started making glass with their 25 f/0.95 lens which is ALWAYS SOLD OUT! (I want one, if anyone knows where I can find one in the USA, let me know) and even SLR Magic has created the fun Toy Lens. Maybe Zeiss knows about this upcoming "Pro" camera and they find it worthy of their glass and name? Either way it is exciting times as always for us camera and glass nuts. It's no secret that I am a huge fan of the Micro 4/3 format so as always, when a new lens or body comes out I WILL REVIEW IT! I look forward to 2011 to see what comes our way in the Micro 4/3 world. My crystal ball says one major camera company will be joining Micro 4/3 this year…Hmmmm.
–
Panasonic 14mm 2.5 Micro 4/3 Lens 1st thoughts…
Fun fun fun! Man, I love it! I get to have so much fun every day. When I am not writing for this site I am out taking pictures for the site! When I am not writing or taking pictures I am unpacking boxes of new gear that gets sent my way for review. I feel so lucky to STILL be doing what I love to do each and every day.
Just yesterday I received the Panasonic 14mm 2.5 lens for Micro 4/3 to try out. I will have a full review soon but today I spent a few hours with the lens on an Olympus E-P2 (yes, the E-P2 not the E-PL2) and had loads of fun with it. So "just for fun" I wanted to post some fun shots from yesterday that I snapped while out and about. It seems like another great lens and I did some side by side tests with my new BLACK Olympus 17mm 2.8 lens and the 14 seemed to have killed it in the sharpness dept. The 14 is also more contrasty. Hmmm. It's also TINY :) So far so good… but keep an eye out for the full review soon. The shots below are all just for fun and are personal so yea, I did some color tweaking via Alien Skin Exposure 3. Enjoy :)
Just hanging out. All at ISO 1600. Used Alien Skin Exposure 3 for the color effects and some of my usual processing that I have not done in a while :) Just having fun..seems like that is what the PEN is all about. It can be fun, but also get serious if needed :)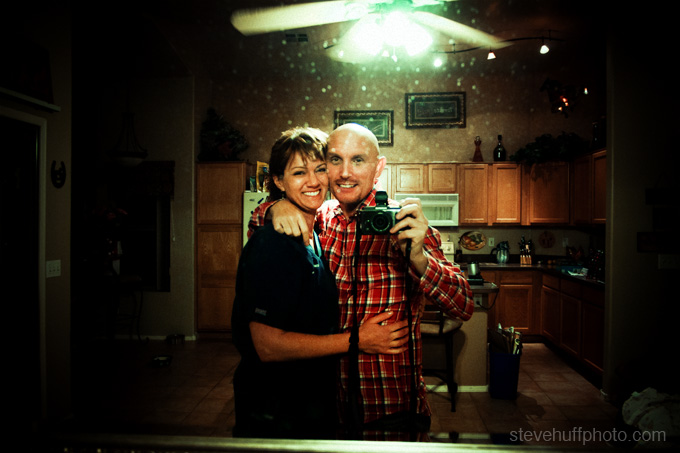 –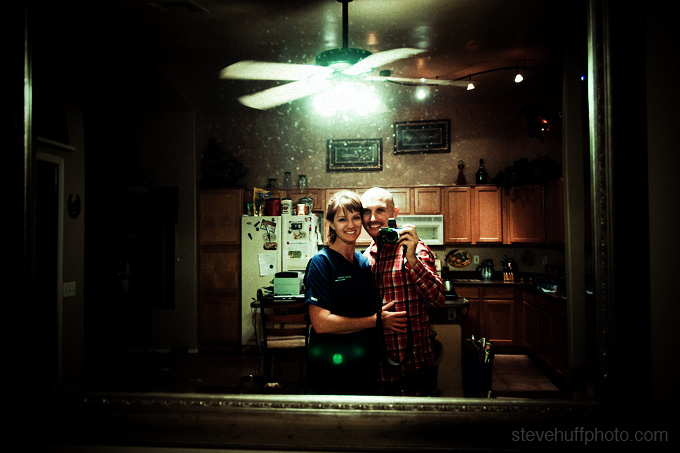 –
BELOW: ISO 1600, WIDE OPEN AT 2.5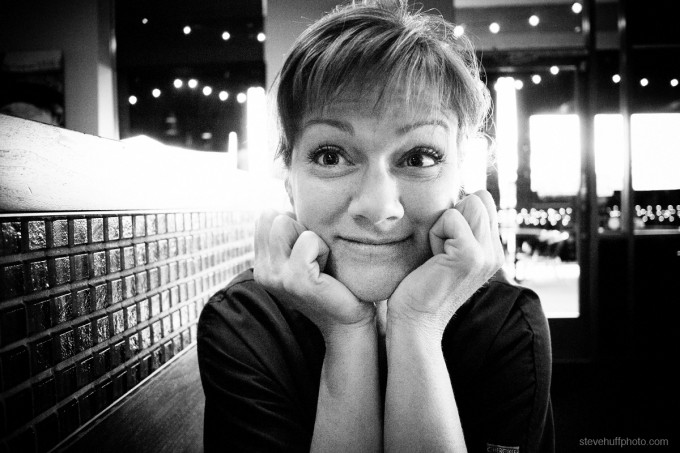 –
Taking a drive…

–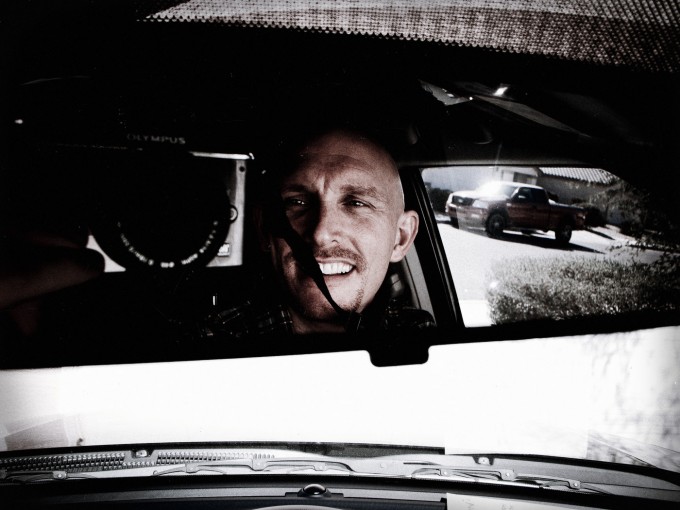 –
BELOW: ISO 1600 IN COLOR :) AT 2.5