Here is another great set of images, this time they were submitted by Simon Calleia. Also, congrats to Simon! Image #3 won 2nd place in the DPreview Leica challenge! Awesome and well deserved! Thank you Simon for submitting these! On to the images!
From Simon:
I was recently going through some previous shots as I familiarised myself with Aperture 3 (fantastic program, not much need to PS anymore) and thought I would send in 3 of them as candidates for your 'Daily Inspiration'
So here they are.
The first one was taken with my Canon 5DMKII (a lovely camera) through a 50mm1.2L lens (a really lovely lens). It was processes through Silver FX Pro. And shot at ISO 100, 1/320 @f/2. It was taken at Christmas time and is of my kids. We had just opened a largish present for my wife and the box was quickly turned into a sled by the kids (we don't get much snow over here in Sydney, Australia so that's about the best they will get!). I love the fact that they can get so much enjoyment from the simplest of things and feel that this has been captured to a degree in this shot.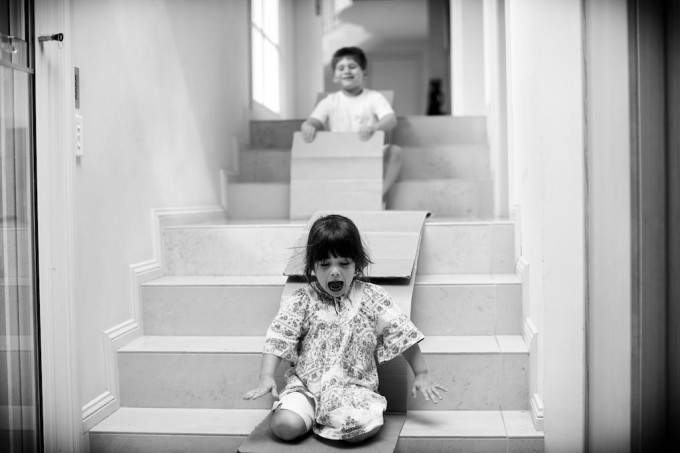 The next (L1000495) was one of the very first shots I took with my new M9 through a 35mm 'Lux asph. It was taken at ISO 160, 1/4000. Can't recall the aperture but probably fairly wide open as usual. It is of my friends daughter as we went on a late afternoon sail. I probably have better shots but I just love the way the lens has rendered the light off the water and also the girls hair. When I looked at this I knew I would be a slave to the M9 and began wondering if I should retain the 5DMKII (It hasn't been touched since the box shot above). I also think this shots captures the relaxed feeling of a leisurely end of day sail.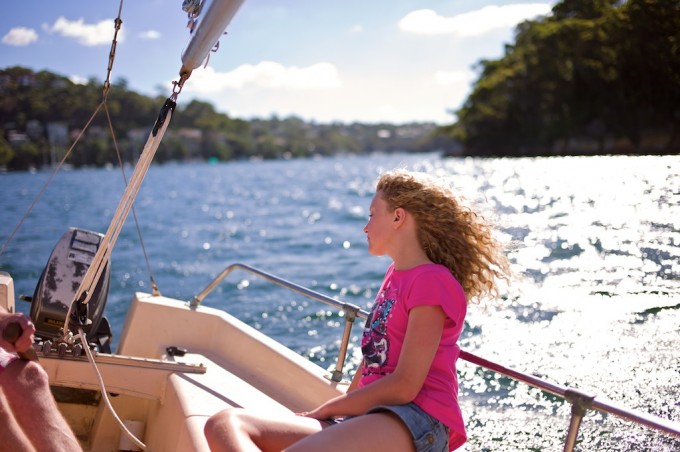 Finally the third one (SDC_00417) was also taken with the M9 through the 50mm 'Lux asph. Gee I just loooove this lens. It's so beautiful I sent it a Valentines card this year (ok, ok no I didn't, I'm not a complete nut but it is deserving of one). It is of my boy, Joe, playing in the rain. This summer we have had an uncharacteristically large amount of rain for Jan/Feb (or so it seems) and so there was only one ting to do and that was don the galoshes and get out there amongst it.
Cheers,
Simon