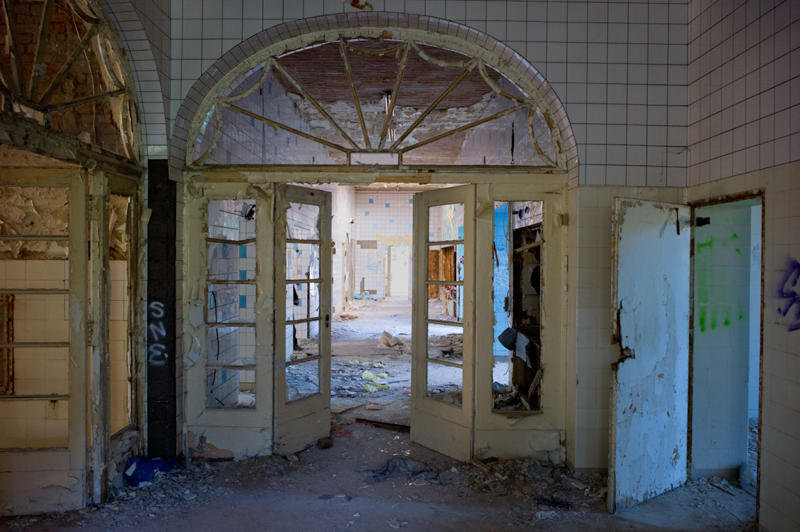 How about some cool Leica M9 abandoned building kind of stuff? Right up my alley! Today I am happy to publish a few shots from Mr. Frank Apertur. Here is the e-mail he sent with these great shots:
"Dear Steve,
I like your page very much and check it out quite regularly. I thought you might like these M9 pics.
Shot them last weekend in an abandoned hospital (lung) from late 19th century south of Berlin called Beelitz Heilstätten. It was operated since the early 90ies by the Russian armee and since then all interiors "disappeared". I converted some pictures into BW (Silver Efex).
Best regards and keep up your good work
Frank"
Thanks Frank! Awesome shots and great color as well.