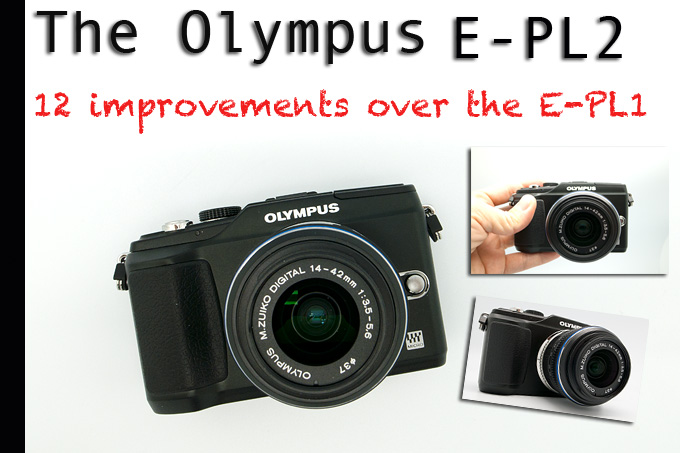 The Olympus E-PL2 Digital Camera Review/Overview
12 improvements over the E-PL1
By Steve Huff
So Olympus has just this week released the E-PL2 just a short 9 months after they released the E-PL1. Funny, 9 months. So my question is did the E-PL1 mate with the E-P2 and give birth to the E-PL2? Seems like it to me as the new camera looks like a combo of the E-P2 and E-PL1! The new E-PL2 by Olympus may not be an all new E-P series camera with new advancements, but let me just say that I like to call it an "improvement" to the E-PL1. The E-PL2 looks nicer and is more sleek than the box like E-Pl1. It also looks more like a camera and less like a toy. It feels solid in my hand much like the E-P2 and the new features it has over the E-Pl2 will not be noticed in the image quality department, but they will be noticed in other areas. First off, if you have not seen my E-PL1 review you can do so HERE. To see the official Olympus page on the E-Pl2 click HERE.
The new on/off button is recessed into the body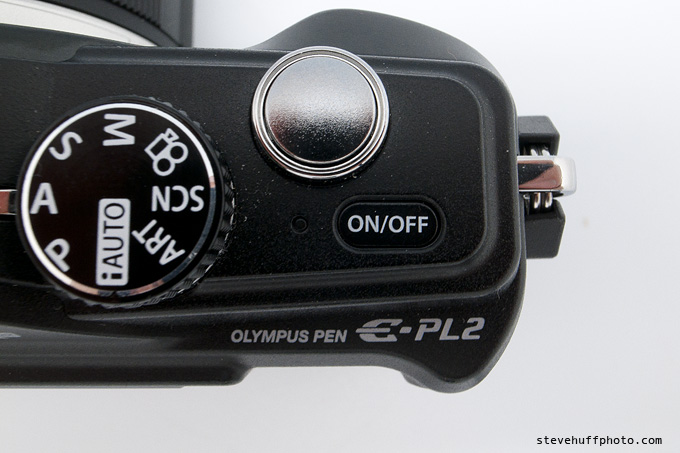 The Improvements over the E-PL1. All 12 of them…
This review will be short, sweet and to the point. No use in dragging out this one with 8,000 words when it is basically the same camera as the E-PL1 with some improvements. So what are the improvements over the E-PL1? There are a DOZEN of them!
The E-Pl2 design has been changed to a sleeker and more streamlined design. Sort of looks like a fatter E-P2 with some curves.
The E-Pl2 Feels better in the hand due to the rubberized (or is it plasticized?) grip.
The E-Pl2 has a much nicer 3″ 460,000 dot LCD on the back. The E-PL1 had a 2.7 inch 230,000 dot LCD. In use the E-Pl2 rear LCD is so much better. The resolution is double of the E-P2 LCD as well.
The E-Pl2 has a smaller and newly redesigned kit zoom lens. The 14-42 II is now silent in its AF for HD movie use. It does feel nicer and extended is smaller than the previous version. AF seems faster as well.
ISO now goes up to 6400 which is higher than the E-PL1's 3200. BUT ISO 6400 is not so hot on the E-PL2 in dark situations but is usable if there is some light. Also, base ISO went from ISO 100 to ISO 200.
All new battery design and charger.
All new Live Guide for stills and HD. This may be useful for newbies but those who are more advanced will not even use this one.
New "eye detect" AF where the AF will automatically focus on the eyes. Hmmm. Interesting.
New Art Filter called "Dramatic Tone" which works well in some situations and is horrific in others (portraits can be scary with this one)
Finally, the E-Pl2 now has a dial on the back instead of the cheap felling buttons on the E-Pl1. I like this one though it may be a little quirky. I found it almost too easy to move.
My favorite – the shutter now is capable of 1/4000s. The E-PL1 maxed out at 1/2000s which was not good for using fast glass in the full sun/daylight. I like shooting with shallow DOF, even in the day. Now I don't need an ND filter.
The E-Pl2 now accepts SDXC cards as well as the SDHC we all know and love.
So there you go! Twelve improvements over the E-PL1. Sounds impressive but in all reality the images you get from either camera will be the same. Image quality wise, when shooting with the kit lens, out of camera images are just about the same as I got from my old E-Pl1. I no longer have an E-PL1 but going from my 41 year old memory I really do not see much of a difference in out of camera images between the two. If you remember when I reviewed the E-PL1 I used the tagline "The Best JPEG Camera Ever". JPEGS from the E-Pl2 are very very good right out of the camera.
All of the images you see in this short review were shot as JPEGS as none of my software will read the Olympus RAW files yet.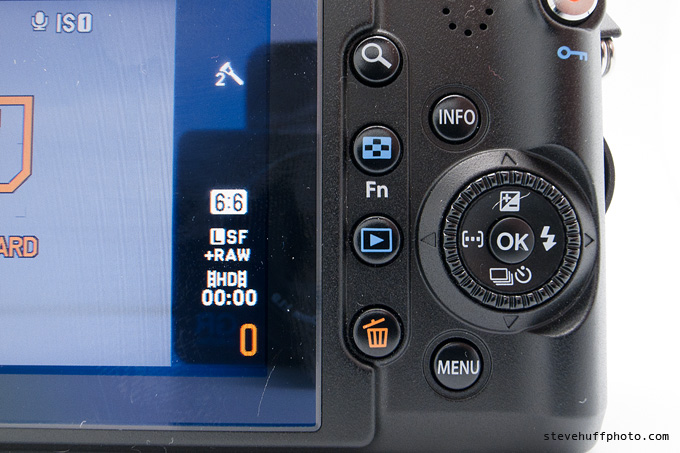 Before I go further, in case some of you reading this are not aware the Micro 4/3 camera system uses an imaging sensor that is much larger than a point and shoot camera but also much smaller than an APS-C or full frame size sensor. The M4/3 cameras will give us better file quality than a point and shoot like the Leica D-Lux 5 or the Ricoh GRD III but the high ISO performance will suffer when compared to an APS-C camera like the Leica X1, or Ricoh GRX with 28mm module. Also, all lenses that you mount to the Micro 4/3 mount will have a 2X crop. For example, the kit zoom at 14mm will act more like a 28mm lens. To get a 14mm view you would need a 7mm lens. Just one of the quirks of M4/3. Some like it, some hate it  and some do not care either way. Me, it bothered me at 1st but now that I have used these cameras for almost two years now I know their strengths (size & portability & IQ) and their weaknesses (more noise at high ISO, lower dynamic range). It is what it is and I am a big fan of these cameras as many of you know. I have seen results that are just fantastic come from these little boxes. Quality that rivaled larger DSLRs at times.
Still on of my favorite in camera filters of ANY digital camera made the grainy B&W mode is still here on the E-PL2. The next two shots were taken in this mode. 1st  ISO 1250, 2nd ISO 1600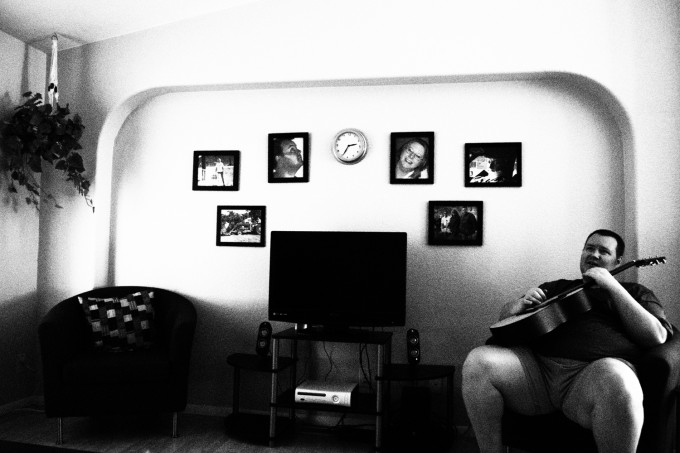 –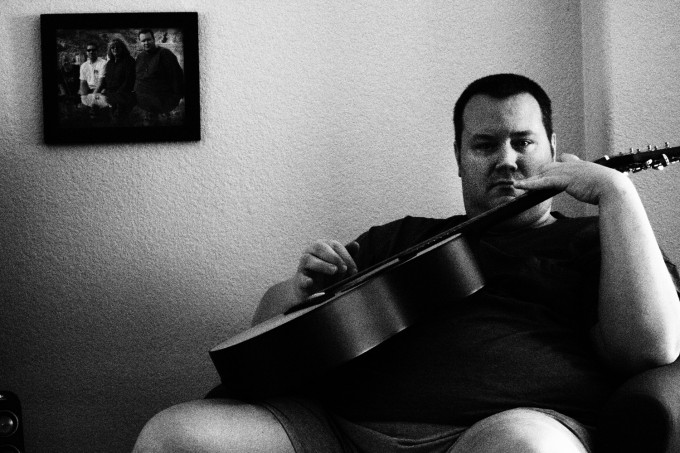 I know there are many of shooters out there who bought the E-PL1 or E-P2 and now just nine months later Olympus goes and spits out a baby and they name it the E-Pl2. Some of you are upset that Olympus keeps popping out these cameras like this as it makes those who spent their hard earned cash on an E-Pl1 feel kind of silly. You ask yourself "should I upgrade"? Well, if you recently bought an E-Pl1 there really is no need to upgrade to the E-PL2 unless you REALLY need or want one of the 12 improvements that were made to the camera. Out of the 12 there really is only ONE in my opinion that matters and that is the shutter speed improvement. The new design and LCD is very nice but it will not affect the quality of your photos. So if you bought an E-Pl1 no need to be upset as you still have a wonderful micro 4/3 camera that is just as capable of delivering the results.
The E-PL2 uses the same sensor, has the same 12.3 megapixel resolution, and uses the same Truepic V image processor. Is it a good camera? Hell yea it is!
"Happy Hour" – All shot with the E-PL2 and the cool little SLR Magic 26 1.4 Toy Lens. All at 1.4 – click any image for a larger and better version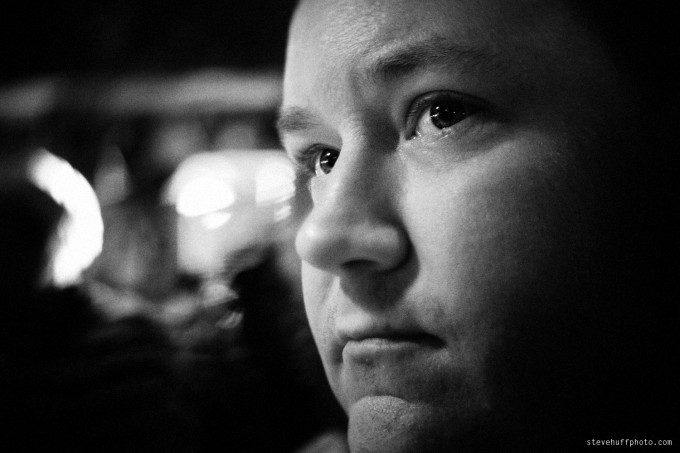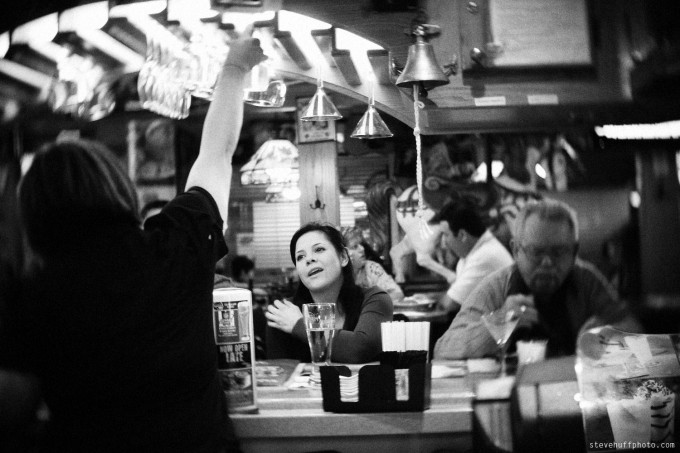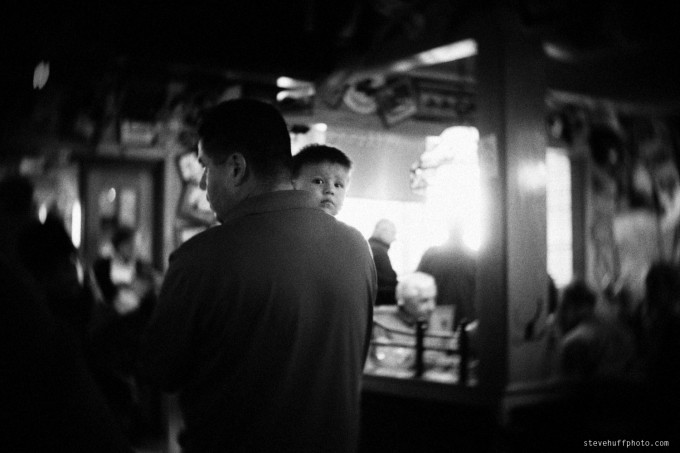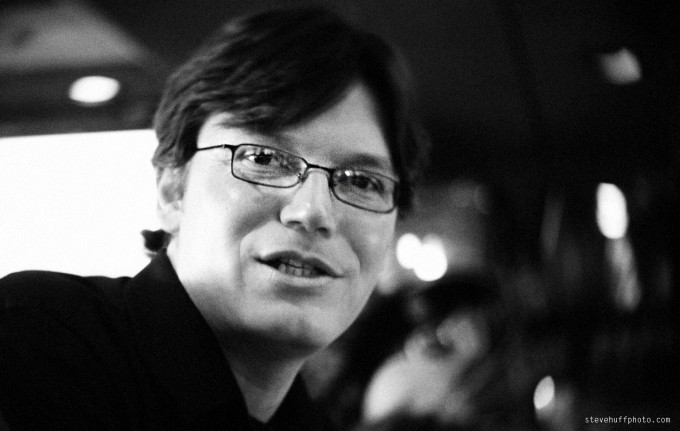 –
True, Ive been in a black & white mood lately… but here are some color shots.."Happy Hour in color" Ha ha..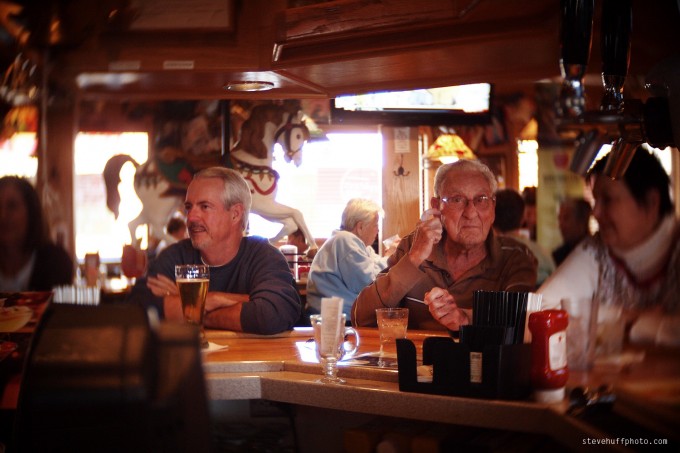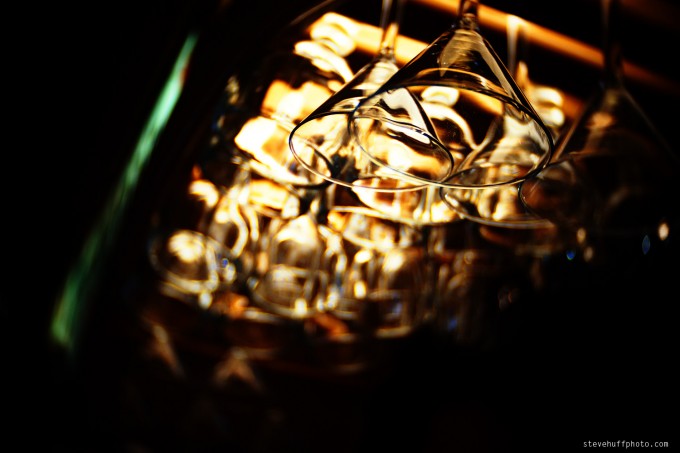 The Features of the E-Pl2
IN-BODY IMAGE STABILIZATION
Say goodbye to blurry images. In both still and movie modes – the E-PL2 Image Stabilization excels. The E-PL2's three-mode In-body Image Stabilization system compensates for up to three shutter speed steps in the still shooting modes with any of its interchangeable lenses: Mode 1 for general shooting, Mode 2 for creative high-speed horizontal capture, and Mode 3 for high-speed vertical capture. The camera's Mechanical Image Stabilization automatically compensates for camera shake in low-light situations or when using a telephoto lens. In the Movie Modes the advanced Electronic Image Stabilization tracts the images both vertically and horizontally to achieve clear sharp movies, matching the performance of the in body IS.
BUILT-IN POP-UP FLASH
Illuminate low-light subjects, reduce red eye, and fill in dark areas. Set the built-in pop-up flash to auto or control the amount of light the flash emits.
12.3 MEGAPIXEL
The E-PL2's powerful 12.3 megapixel Live-MOS sensor packs a powerful high-quality imaging punch for such a compact camera, allowing you to capture more detail than ever before. The Live MOS image sensor delivers excellent dynamic range, accurate color fidelity and fine image details in both highlight and shadow areas.
TRUEPIC V IMAGE PROCESSOR
In addition to more detail, the image sensor, combined with the next-generation TruePic V Image Processor, delivers excellent dynamic range, accurate color fidelity and reduced noise, all the way up to 3200 ISO.
DUST REDUCTION SYSTEM
A Dust Reduction System assures spot-free images. Every time you turn on the camera, the patented Supersonic Wave Filter silently vibrates, flinging and collecting dust so that it cannot interfere with the picture imaging at any time.
HD MOVIE WITH MANUAL CONTROL, ART FILTER MOVIE, AND NEW DIRECT MOVIE BUTTON
Shoot movies at 30 frames per second, with high-quality sound, in 720p with available manual control over aperture and shutter speed. This new level of control allows you to express your vision exactly how you want in your HD videos. A Direct HD Movie Button switches you from still to movie mode with the press of a button. You can also capture HD video (720p) using one of the six Art Filters for more creative shooting options.
ACCESSORY PORT
The E-PL2 includes a port (AP2) for new accessories including the MAL-1 accessory light, the PENPAL Bluetooth® accessory – which makes it easier than ever to share your images – as well as the VF-2 viewfinder, a detachable electronic viewfinder. The external accessory port also allows for connection with the new EMA-1 external microphone adapter for enhanced audio capture.
PENPAL
This Bluetooth accessory plugs into the camera's accessory port to easily save albums, send pictures from your PEN to a smart phone or another PEN. This makes it easier than ever to share images to sites like Twitter, Facebook and Flickr. When the information is sent, it includes shooting location to make geo-tagging easier than ever before.
NEW EASY-TO USE-LIVE GUIDE CONTROL
Seeing the results before you shoot can change the way you take a picture. Want more vivid or muted color in your shot? Want warmer or cooler hues? Want a brighter or darker subject, or a sharper or softer background? Or maybe you want to capture the fast-moving action of your subject with a little artistic blur, or perhaps freeze the action? Simply set the camera to iAuto, press OK to engage Live Guide, then press the up and down arrows on the back of the E-PL2 to easily slide through numerous photographic effects. Make adjustments and watch the LCD as the effects are made live — before the image is captured! Live Guide also features a Tips section on how to compose a shot or shoot kids, pets, flowers and more.
22 SCENE-SELECT MODES
From portraits to sunset shots, the E-PL2 is equipped with 22 Scene-Select modes for effortless picture taking, including Fireworks, Sunset, Children, Macro and Panorama, to name a few. Capturing beautiful portraits is easy with the ePortrait Mode that enables you to smooth your subject's complexion. There are even three scene modes that are specific to shooting with the new conversion lenses to optimize the performance of those lenses.
IAUTO WITH IENHANCE
iAuto automatically identifies the scene you're shooting – portrait, landscape, night portrait, macro, or sport – and adjusts the settings to optimize results. iEnhance can be used in any mode, and automatically engages when using iAuto to enrich color in any subject, just as the human eye sees it.
MICRO FOUR THIRDS MOUNT
The Micro Four Thirds Mount on the E-PL2 provides many key benefits, including the effectiveness of a digitally designed image sensor, an ultra-compact design, and expandability and compatibility with all Micro Four Thirds Lenses and Four Thirds System Lens via the MMF-2 Adapter.
AUTOFOCUS LIVE VIEW WITH AUTOFOCUS TRACKING
Keep fast-moving and unpredictable subjects in focus. AF Live View displays subjects, in focus, on the LCD the instant the shutter is pressed half way. AF Tracking locks your subject into focus and adjusts focus and brightness whether you or your subject is moving.
MEDIA CARDS
The E-PL2 is capable of recording video to SDHC and SDXC media cards to accommodate large files. (SDHC Class 6 cards are recommended.) Videos, stills and high-fidelity audio can also be output via HDMI cable – direct to any HD television.
–
HIGH ISO TEST
The E-Pl2 should be giving us the same high ISO output as the E-Pl1 but now we have the option of ISO 6400. Is it useful? See for yourself. Here are the results AT ISO 3200 AND 6400. You must click on the photos to see the larger versions with the true 100% crop. This was taken in a dark room with the ONLY light coming from my IMac display. The whole  house was dark as it was midnight 🙂
ISO 3200 – click image for larger version and true 100% crop. The only light was coming from my Imac display. It seems to be a little better in the noise dept. than the same shot from my E-PL1 review.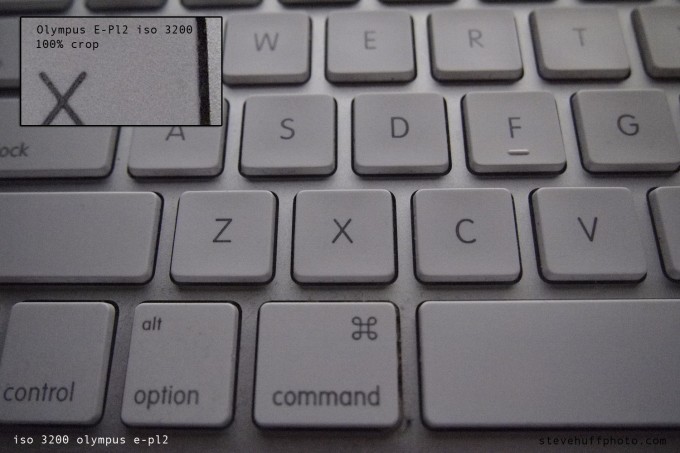 –
ISO 6400 – again, click image for larger view and 100% crop – same lighting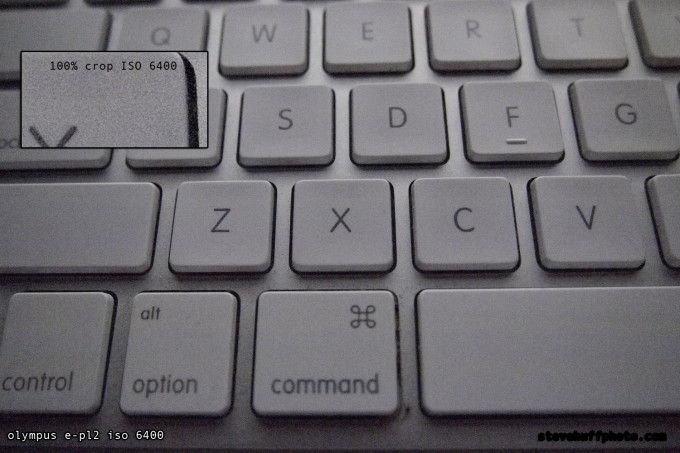 –
and for giggles, here is a shot from my E-PL1 review of the same keyboard and the same lighting at ISO 3200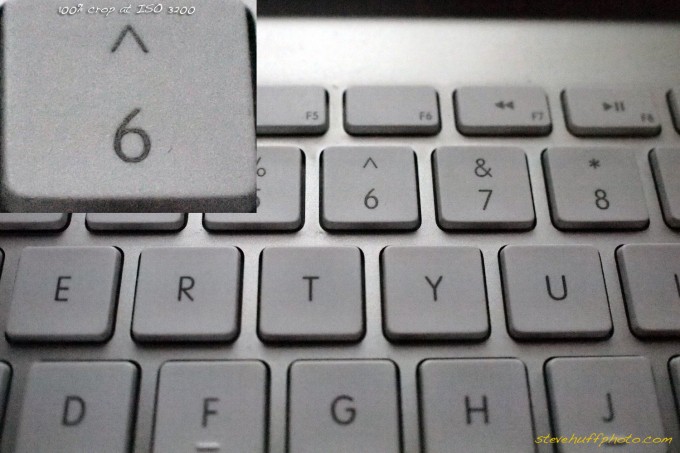 ISO 1600 is good and I would use it without hesitation. Here is a low light shot of my used and abused keyboard that gets a workout daily due to this site…ISO 1600, B&W, f/1.4 with the SLR Magic 26mm Toy Lens.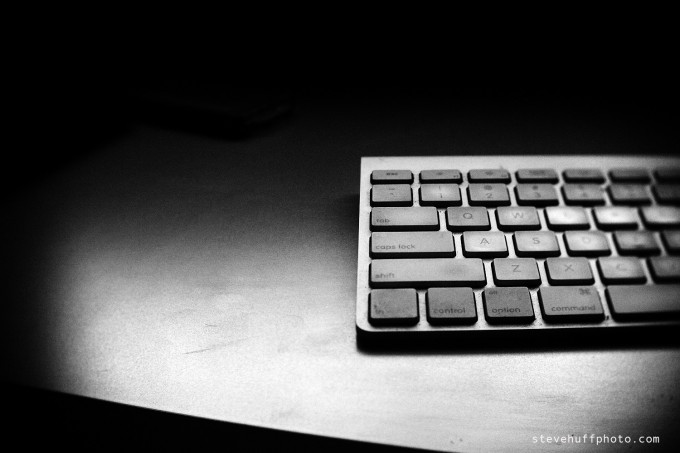 The new Art Filter "Dramatic Tone"
One thing the Olympus M4/3 cameras have that the Panasonics do not have is the Art Filters. Some say these are just silly gimmiks but to be honest, I use the B&W grainy filter ALL OF THE TIME! It's a great art filter and there is no need to mess with processing and converting the images. They look fantastic right out of the camera with the grit, grime,and noise. It seems that every time Olympus releases a new Micro 4/3 camera they include a new art filter. This time they give us "Dramatic Tone" and it sort of resembles an HDR effect to some degree. I have tested it on everything and sometimes it seems to work and enhance the drama, and others it doesn't. I wouldn't recommend it for portraits unless you want the person you are photographing to looks grimy and grungy. Here are a few out of camera samples with the new "Dramatic Tone" art filter.
Shot with the "Dramatic Tone" Art Filter in full sun daylight – kit zoom at 14mm (28mm) You can set the camera to create a frame if you like. Pretty cool!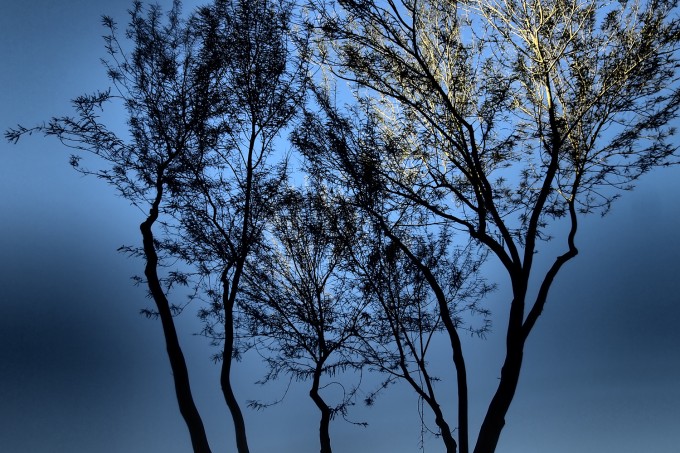 –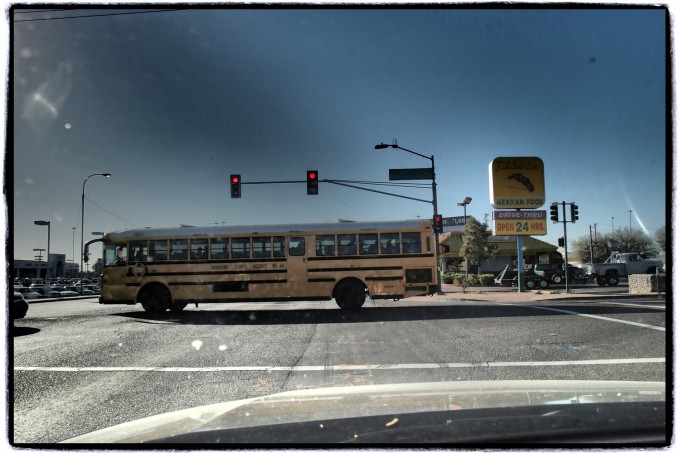 –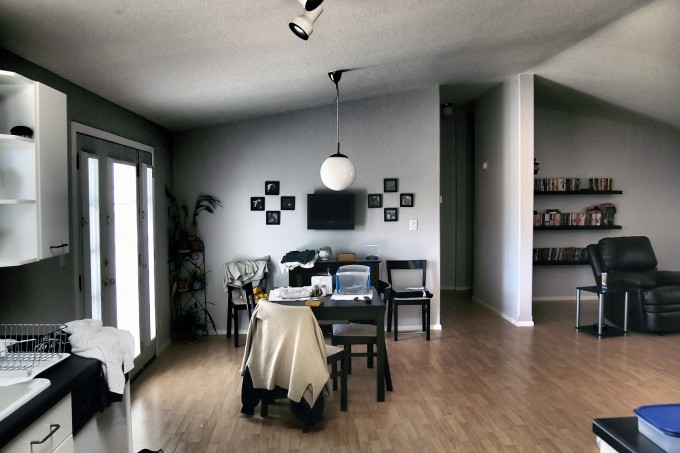 –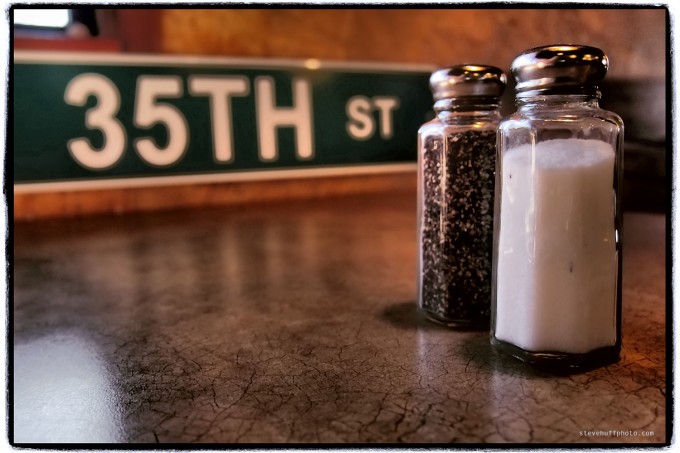 –
What I would have liked to see in the E-Pl2
It is no secret I am a fan of the Micro 4/3 mount cameras. Hell, I love them all it seems. With the E-PL2 Olympus decided to upgrade the camera with specs and features that even surpass the E-P2, their m4/3 flagship. Higher res LCD, sharper JPEGS, sleek design, etc. This tells me that there is an E-P3 on the way and from what I hear it will be more of a "pro" Micro 4/3 camera. Yea, I think the E-P3 is the one to wait for if you are seriously into photography and dig the M4/3 bodies. For everyone else the E-Pl2 is a SUPERB camera to really get into and it is an improvement over the E-PL1 in many areas. BUT, Olympus could have made it even better. If I were redesigning the E-Pl1 I would have added a swivel LCD. I love swivel LCD's and find I can get more out of the camera when it has one. Overhead shots, side shots, low level shots…all easier with a swivel LCD. Also, I would have created the E-PL2 with a built in EVF (maybe the E-P2 will have one) and made it a complete camera. WIth a swivel LCD and built in EVF this would have been the M4/3 camera to beat. Oh wait..isn't there a Panasonic G2 that already does this? Yea, there is..and I reviewed it HERE. Only problem with the G2 is that it has a fatter more SLR like body style. I do know I really enjoyed the G2 but there is a difference in the color signature between the Panny and Oly cameras. Which you prefer is all up to personal preference. At the end of the day when I have shot both I think I prefer the Olympus color signature better but it's a toss up really.
OK, now back to the E-Pl2 and what I would have added…
While we are at it..add STEREO mics for video to the E-PL2. I am not a fan of the mono mic in the E-Pl2 but I have to remember that this is their "starter" M4/3 camera. When I think of that I sit here and say "Damn, they did a great job with the E-Pl2" and then I wonder if these upgrades I desire may make it to the rumored E-P3. I hope so.
sexy….

So overall the E-Pl2 is a great addition to the Olympus m4/3 line. It takes the same great quality photos as the E-Pl1 but does it with a bit more style and finesse. It feels much nicer in my hand than the E-Pl1 and loses much of its "boxy" feel. It's sexy to look at and it comes in four colors. The white looks sweet, the red looks flashy, the silver is classic and the black is sexy and stealthy. I've seen the white and  black in person and personally enjoyed the white but ended up with a black one. Yep, I bought one to replace my E-P2 for now as I like the output and high ISO out of the E-Pl2 better than the E-P2.
–
Shot with the basic 14-42 kit lens out of my car window while driving. 14mm.
–
The 6X6 square format is still here on the E-PL2. Love it!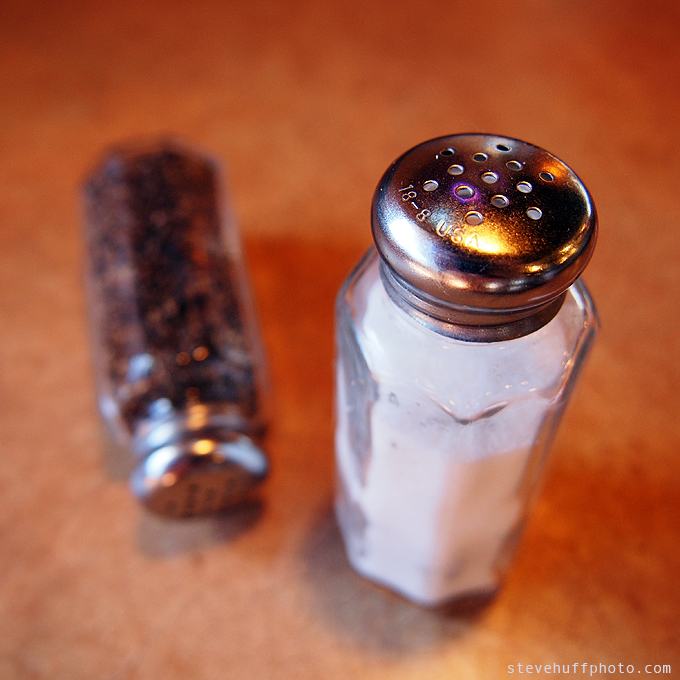 –
6X6 in grainy B&W mode!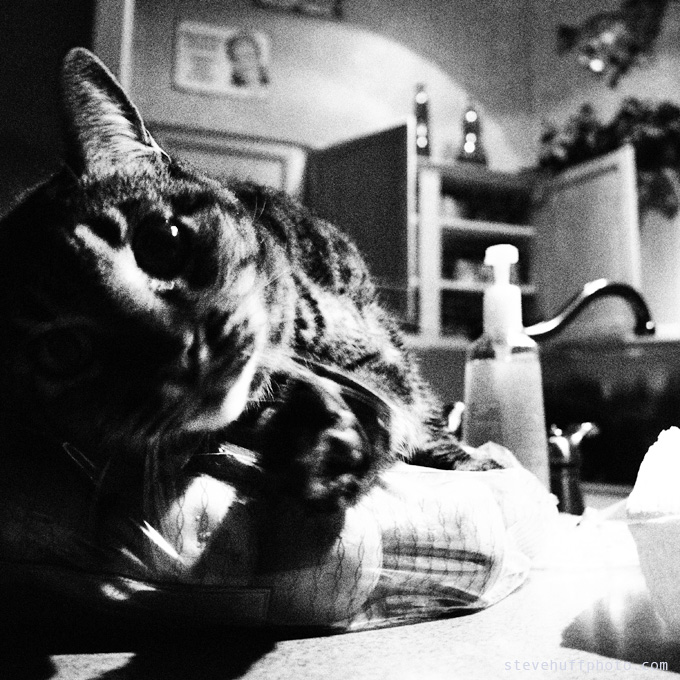 –
more from the grainy B&W mode, my fave art filter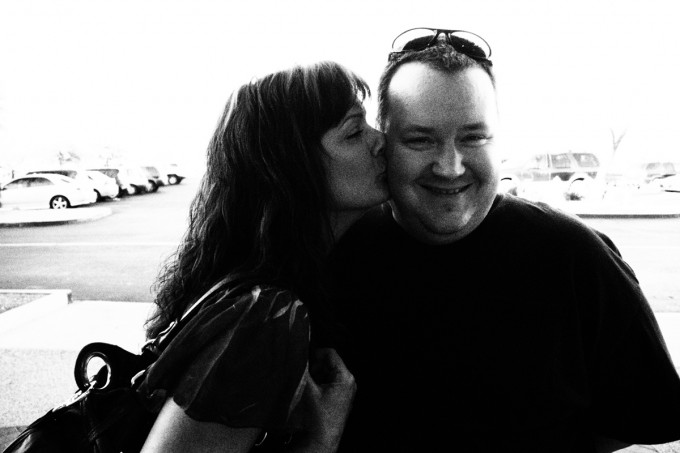 HD Video Capabilities
Basically, the video quality of the E-PL2 is exactly the same as that of the E-Pl1. The only difference is that the new lens is silent during AF so you will not get the lens noise in your video. This is a good thing. There is a video sample in my E-PL1 review. I do think that the Sony NEX-5 puts out much nicer video quality with its 1080P video than the E-PL2 720 P video. The sony seems richer in color to me for video with higher resolution. Still, I can't complain about the E-PL2 video capabilities. Combined with the IN BODY image stabilization the E-PL2 puts out very good quality video.
–
Noise Reduction – Turn it off!
I noticed that when I started shooting with the E-PL2 that the in camera noise reduction was working overtime! My ISO 800 and up shots were WAY too smooth and looked like paintings. I immediately went into the settings and turned OFF the in camera NR. After I did this everything was good so if you get the E-PL2 do know that it seems to ship with the NR jacked up. Why camera companies do this I have no idea as the overly smooth results look awful.
–
The E-PL2 or the E-P2? Also, my final thoughts.
With the release of the E-PL2 Olympus has created yet another great M4/3 body. If I were in the market today for a M4/3 Olympus body I would 100% buy the E-PL2 over the E-P2. The ONLY thing missing is the stereo mics so if video is your #1 concern the E-P2 may be better (but a panasonic GH2 would be best) but in all other areas I prefer the E-PL2. Besides, for $65 or so you can buy the Olympus Stereo mic for the camera if you want better sounding video.
Another big BUT! I suspect an E-P3 is in the works and I cant wait to see what Olympus pulls out of their hats for that one. If it has a built in EVF and swivel screen I'm sold! As of this writing, the E-PL2 is the best Olympus PEN yet, IMO of course.
The E-P2 can be had these days with the Kit lens for $670 (AT BH PHOTO HERE) and the E-Pl2 with THE BETTER kit lens can be had for $599 (ALSO AT BH PHOTO). The cost difference is small and if you wanted an E-P2 it would only cost you $70 more but I feel the E-PL2 is a bit more polished than even the E-P2. Seems faster to AF, JPEG output is nicer, and it has the latest and greatest tech from Oly. For me, the E-PL2 is THE Olympus M4/3 to get at this time, and I was and still am a HUGE fan of the E-P2. It's already a classic IMO. Amazon also sells the E-P2 kit! and usually has stock!
The days are finally here where we have multiple choices for a small camera that gives us superb quality. The M4/3 offerings, the Leica X1, the Ricoh GXR and even the little Sony NEX-5 all have their strengths and weaknesses. Any one of them is capable of delivering results that surpass most of our skills. With Micro 4/3 and even the Sony NEX I am waiting for more high quality prime lenses as I feel it's the glass that really makes the quality shine. Voigtlander already made the new 25 f/0.95 lens for Micro 4/3 so it appears really good glass is on the way and I hope to review this lens soon. Another promising lens is the new Panasonic 14 2.5 for Micro 4/3. I have one on the way to review so look out for that soon as well.
I think I will always have one of these in my bag because even now they deliver consistent results and make for an awesome "take anywhere" or vacation camera. Stills, HD video, small size and good lenses…what else does the casual shooter need?
I said this review was going to be short and it ended up at 4300 words. Sorry about that! Its more of a medium length review but everything there is to say about this camera has been said in the E-PL1 review, and now here. The E-PL2 is basically a "Hot Rodded" E-PL1 and it really is a fantastic photographic tool. I already said I would choose this over the E-P2 if choosing today but what about cameras in the same price range like the Sony NEX-5? The NEX-5 has the capability to pump out a better quality file but the Sony is seriously lacking in the lens department. As of today they still only have the 16, and 18-55 Zoom. Both of which are mediocre.
Micro 4/3 is a more polished system with loads of lenses AND bodies. Also, the E-Pl2 is more of a photographers camera than the NEX-5. I love them all and especially enjoy the Sony for its high ISO capabilities. It would be a tough call but if you are deciding between the E-PL2 and the NEX-5 just ask yourself what you want and need in a small high quality camera. The Sony will give better video and better high ISO but the Olympus feels more like a real camera. Add on the SUPERB Olympus EVF and it's really awesome. Tough call as I enjoy both systems for what they offer. Micro 4/3 is indeed maturing nicely. At this rate we may have our dream PEN camera within 2-3 years 🙂 Until then I will be excited to see what new models surface and I will enjoy shooting with them. Man, I love my job!
I hope you have enjoyed this brief write up of the Olympus E-PL2. You can buy it at B&H Photo HERE. You can also find it at Amazon
. I have yet to shoot this camera with the Panasonic 20 1.7 as I sold mine a while ago because I did not think I would be sticking with M4/3 due  to the NEX-5, Ricoh GXR and even the new Fuji X100 that is coming soon. But after shooting this one I think I will always keep a Micro 4/3 body on hand as they somehow always get me back with their charms and simplicity. The E-Pl2 gets a thumbs up from me, just as the E-PL1 and E-P2 did. It's not perfect but for those who know the limitations of micro 4/3 will love this camera. Damn…now I have to order a new 20 1.7, and probably the new 14 2.5 as well 🙂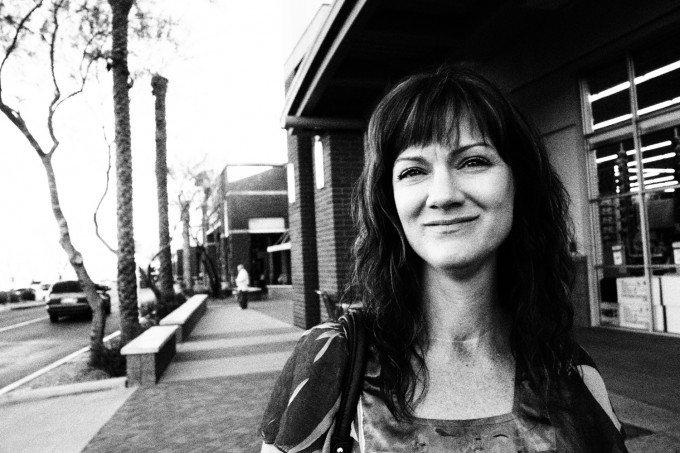 –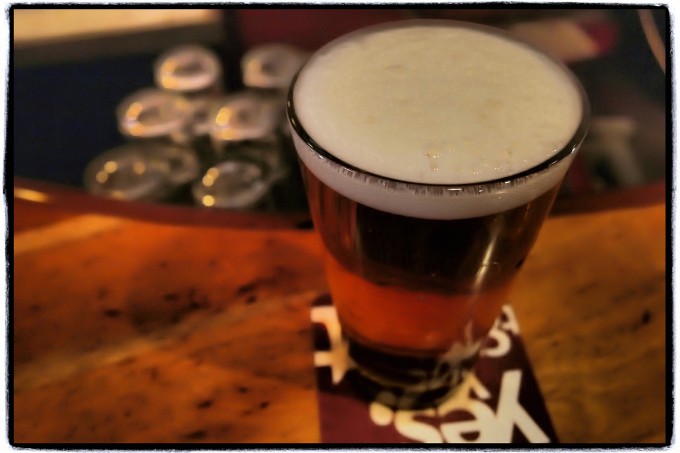 –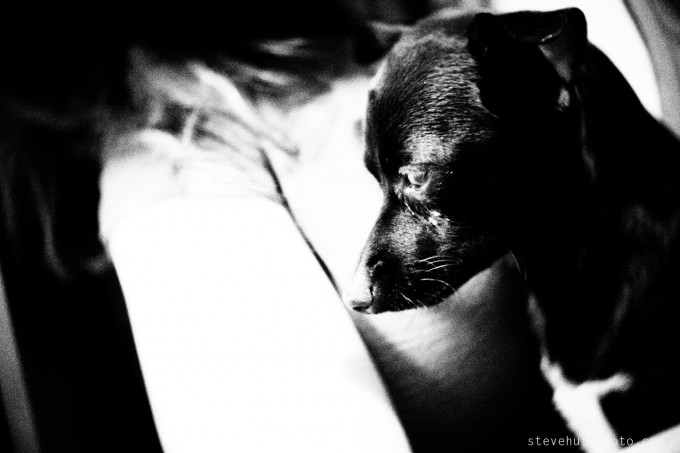 –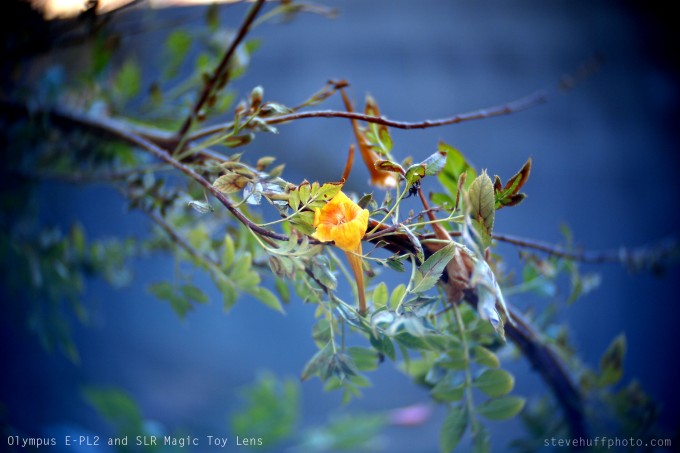 –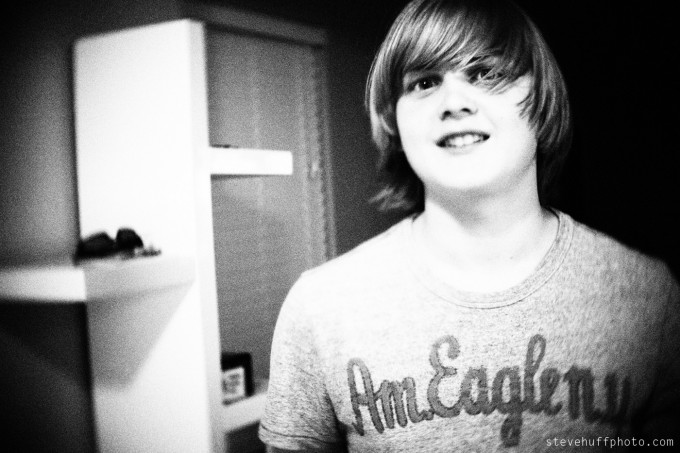 –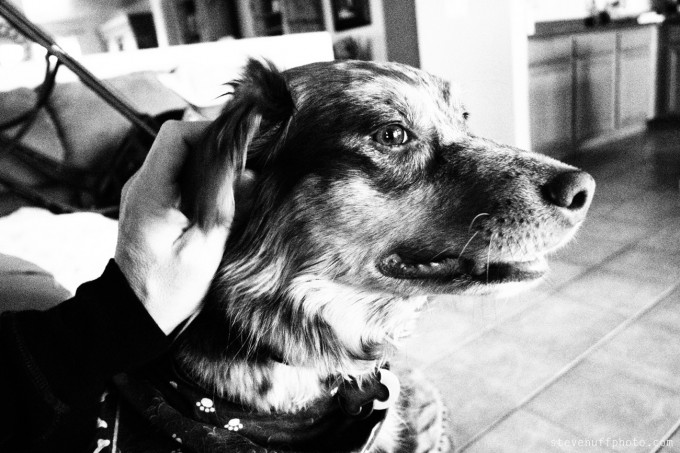 [ad#Adsense Blog Sq Embed Image]
HELP ME TO KEEP THIS SITE GOING AND GROWING!! IT"S EASY TO HELP OUT!
Remember, anytime you follow my links here and buy from B&H or AMAZON,
this helps to keep my site going. If it was not for these links, there would be no way to fund this site, so I thank you in advance if you visit these links. I thank you more if you make a purchase! I have nifty search bars at the upper right of each page so you easily search for something at either store! I currently spend 10-14 hours a day working on this site and the only way that I can pay for it is with your help, so thank you! Currently my traffic has been increasing but my funds to pay for the site has been decreasing, so any help would be GREATLY appreciated!
Even if  you buy baby food, napkins or toothpicks at amazon it helps this site, and you do not pay anything extra by using the links here. Again, you pay nothing extra by using my links, it is just a way to help support this site, so again, I thank you in advance 

If you enjoyed this article/review, feel free to leave a comment at the bottom of this page and also be sure to join me on twitter or my new facebook fan page! Also, you can subscribe to my feed at my subscribe page HERE and read these posts in your browser or news reader! Also, the new forums are NOW OPEN on this site so get involved if you like! Thanks so much for visiting my site!
.