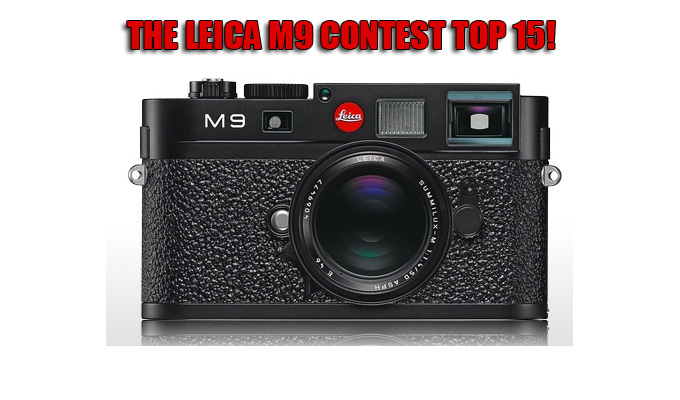 UPDATE – ALL 15 Finalists have been posted! Congratulations to all! The winners will be announced on March 1st 2011!
Ok, as promised I am starting to post three finalists every night for the rest of the week. By Friday all top 15 will be posted on this page. Before I post the 1st three let me state that these are not in any order. I really had a hard time choosing for this contest but the 15 I did choose were ALL fantastic in my opinion. All of them told a story, and any of them could win the grand prize 🙂 When I chose the top 15 I was not out there looking for image quality or even someone with amazing photo skills. I was looking for TWO photos that when put together told me the story that the photographer was trying to tell me. There were a few in the top 15 that had it all..superb photography skills and the story. For this contest it was more about the vision that the photographer had for his/her story.
With so many amazing entries I was having a hard time narrowing it down so I asked for help. Ashwin Rao, who contributes to this site on a regular basis, looked over my top 35 and chose his favorite 15. I then took his favorites and compared them with my favorites and then narrowed it down to the final 15 that will compete for one of two top prizes! The Leica M9 donated and signed by Seal along with my 50 Summitar is the grand prize, but let's not forget there is also the brand new Leica V-Lux 2 that was donated by Leica Camera for the runner up! Also picortwo.com also had a huge hand in this so be sure to follow photographers there such as Seal and Heidi.
When all 15 have been posted the official judges, Heidi Klum and Rankin will be looking over  this page and picking the final winners. I've said it before and I'll say it again: Even to those who entered and did not make the top 15 YOU ARE ALL WINNERS! Why? Because this contest motivated you and got you out there to shoot. Your brain started working and your creativity was elevated. This contest had over 1300 entries and all of you did a great job. I am a humble guy but I have to admit, this contest ROCKED! I can not wait to see who will win the cameras as I am sincerely excited for all of you who made it.
One more thing before I start presenting the finalists. The decisions made here are final and as with every contest I have held or participated in,not everyone will agree with MY choices. BUT, I have gone over each and every one of these submissions to make sure I did not miss anything. I did this three times and every time I came back to the 15 that you will see on this page. These submissions are the creme of the crop and all of them completed the objective which was to create a photo narrative with TWO photos..basically, to tell a story. Yea, it was tough to do with only two shots but these finalists all did it! So please, no rude comments, none of the "my entry was better" comments and no bitterness! Besides, we may be planning a few more contests to keep everyone motivated and full of passion!
Without any further hesitation I bring you the first entries that will be part of the final 15.
PLEASE! Click on the images to view the larger version! They are MUCH better this way!
–
Andy Allaway, Crystal Lake, IL USA – "Accomplishment"

Chalid Mawardi Nasution, Indonesia – "Octopus Hunter"
António Miranda, Portugal- "Just living."
Bram Platel, Eindhoven –  The Netherlands – "Free as a bird in my own world"
Ann-Marie Hensley, Brentwood TN – "Dachshund Through the Snow"
Brian Wytcherley, Shuangliu, Chengdu China – "Shortage of rural doctors in China's Yunnan province"
Daniele Zedda, Ciampino (RM), Italy – "Faith in Yourself"


Dan Hartwright, West Sussex, United Kingdom – "My first camera tastes funny!"
Amy Medina, Holbrook, NY – "Saying Goodbye"
Sasa Gagic, Bosnia and Herzegovina EUROPE – "Everyday is a new struggle"
Megan Baker, Brooklyn NY – "A Solitary Game"
Dan Skjæveland, Rogaland, Norway – "Our Future Hope"

Helene Marie Pambrun – "Some scars can't be hidden"
Jonathan Cook – "Guy Jones – My Arm Was My Pillow"
Jacques L. Gudé – "Dreaming"
The remaining three finalists will be added to this page on Monday Feb 14th. Tomorrow a new post will be put up with 10 finalists and YOU will be able to vote for your favorites. The three with the most votes by Monday morning at 9am Phoenix, AZ USA time will make it here to this page. Good luck to all and congrats to those who made it so far!
[ad#Adsense Blog Sq Embed Image]