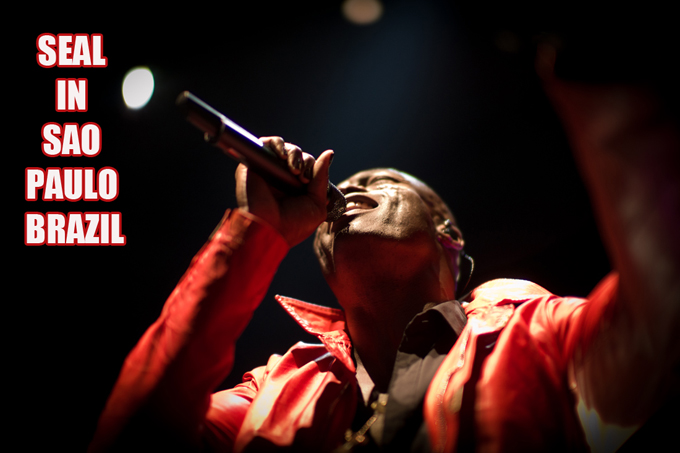 Seal in Sao Paulo Brazil – March 17th 2011
Shot with the Leica M9 and 28 Elmarit, 50 Summicron, 50 Noctilux, 90 Summarit
**I started writing this 14 hours ago and just now was able to post it..I am now in Rio!!**
I have 30 minutes before I have to head down to the lobby to hop on a bus and head to the airport here in Sao Paulo Brazil. Yep, I'm traveling with the band and we are heading out to Rio which is only an hour flight. Damn, the van ride to the airport will take 2 hours so the flight is much shorter.
I managed to get in 3 hours sleep last night but I'm really enjoying this whole experience which is actually pretty laid back compared to most tours. Last nights show in Sao Paulo was THE BEST YET in regards to Seals performance and the crowd interaction…YES, IT WAS AMAZING SHOW!!!
We all arrived at the venue around 5PM for soundcheck (well, I do my "camera check" while the guys do their sound check) and then we had a 3 hour wait until the show started so we all hung out and just relaxed before showtime. I always wondered what it was like backstage before and after a show and I have to say that Seal and his band are 100% class. The days of sex, drugs and rock-n-roll are long gone but it's funny how many people think that going on the road is one big party. Maybe back in the 80's and early 90's but these days it is quite the opposite really, and that is refreshing.
These days the band warms up, has some snacks, watches TV, laugh and enjoy themselves before a show. After the show there is a meet and greet where the fans get to meet Seal and get a picture taken with him. After that its back  to the hotel for relaxation and sleep.
Soundcheck is always nice. This one was shot with the 50 Summicron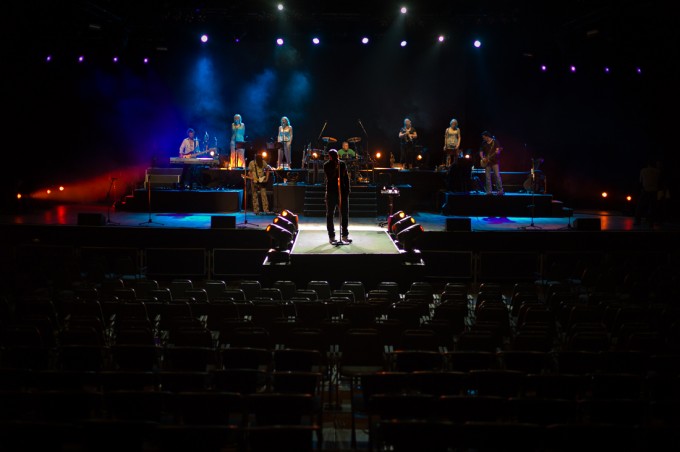 –
Marcus Brown in the dressing room laying down a bass track.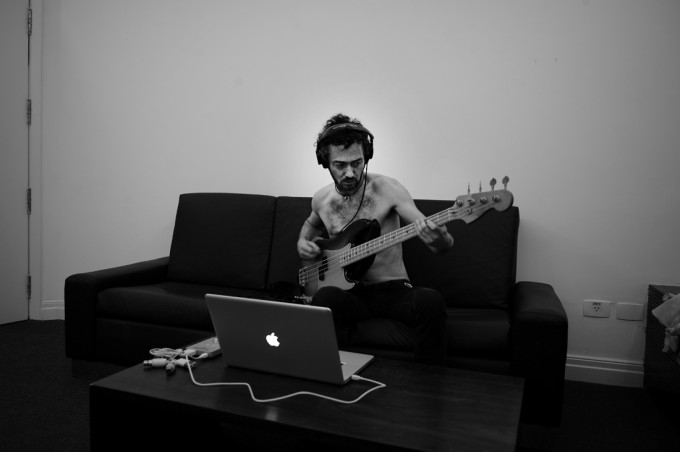 –
After the 3 hour break the guys headed to the stage for a 2 hour set that got everyone on their feet within 20 seconds. The crowd in Sao Paulo was so amazing. The kind of thing you like to see when you go to a live show like this. I'm expecting the same of RIo so it should be fun to shoot and get in there with all of the fans (which is where I shoot, right in the thick of it).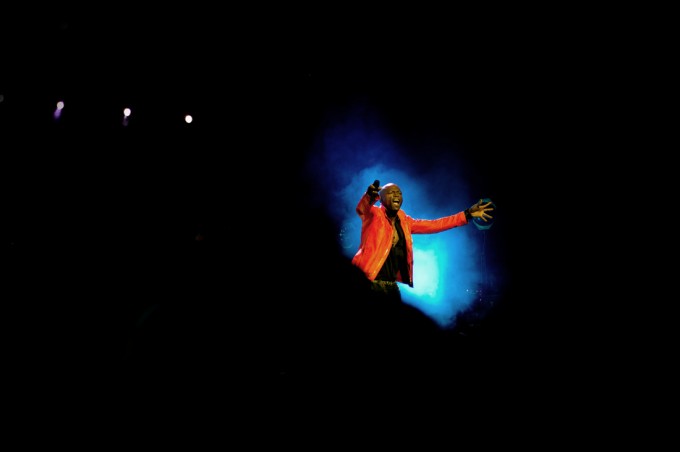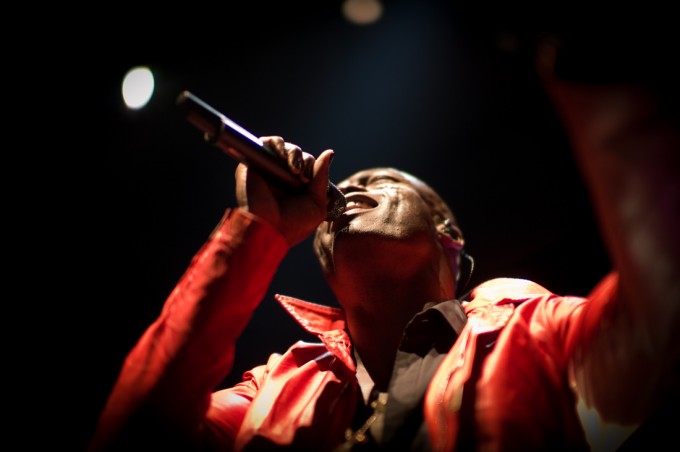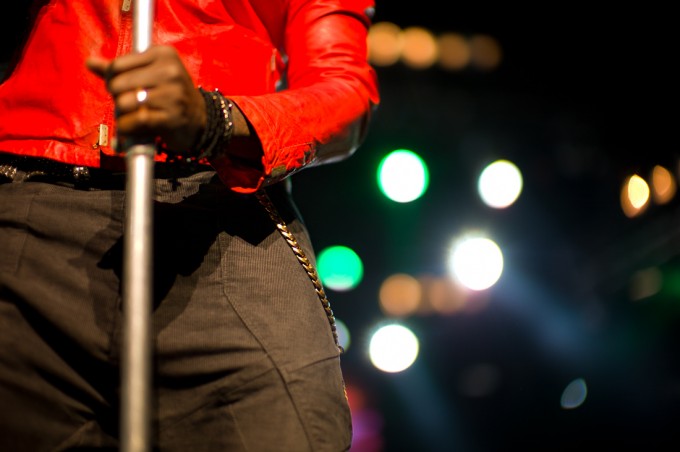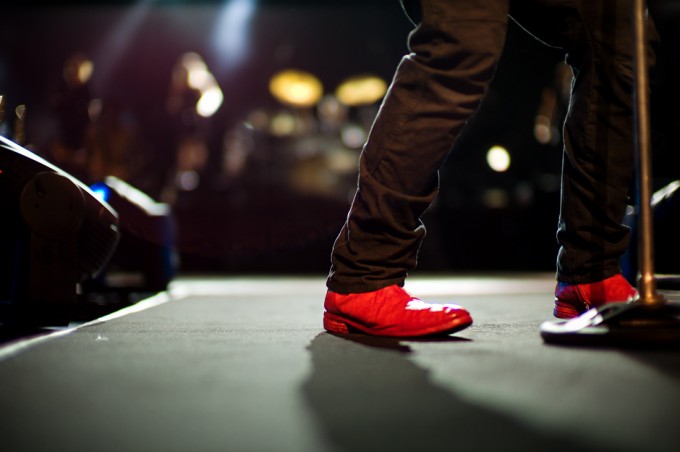 When Seal came out on stage his red jacket just POPPED! Then I remembered I was shooting digital and reds have a tendency to get blown out. The Noctilux with its rich color signature really made his jacket pop but didn't get too overblown (though it is on the edge)so that was cool. Having a full frame sensor helps in that regard as you just get that richness and higher dynamic range to hold it all together.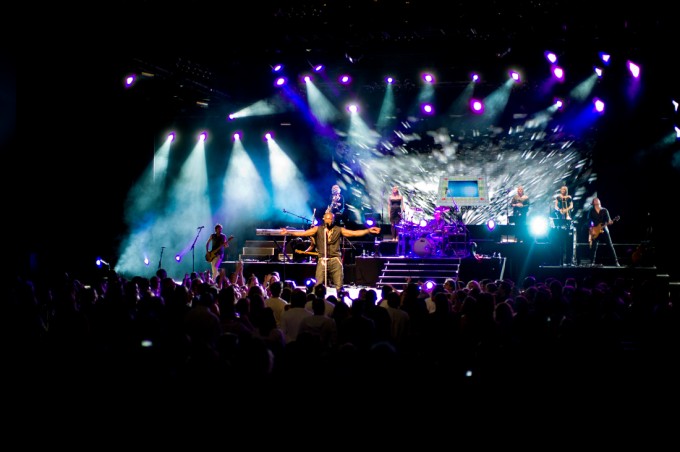 –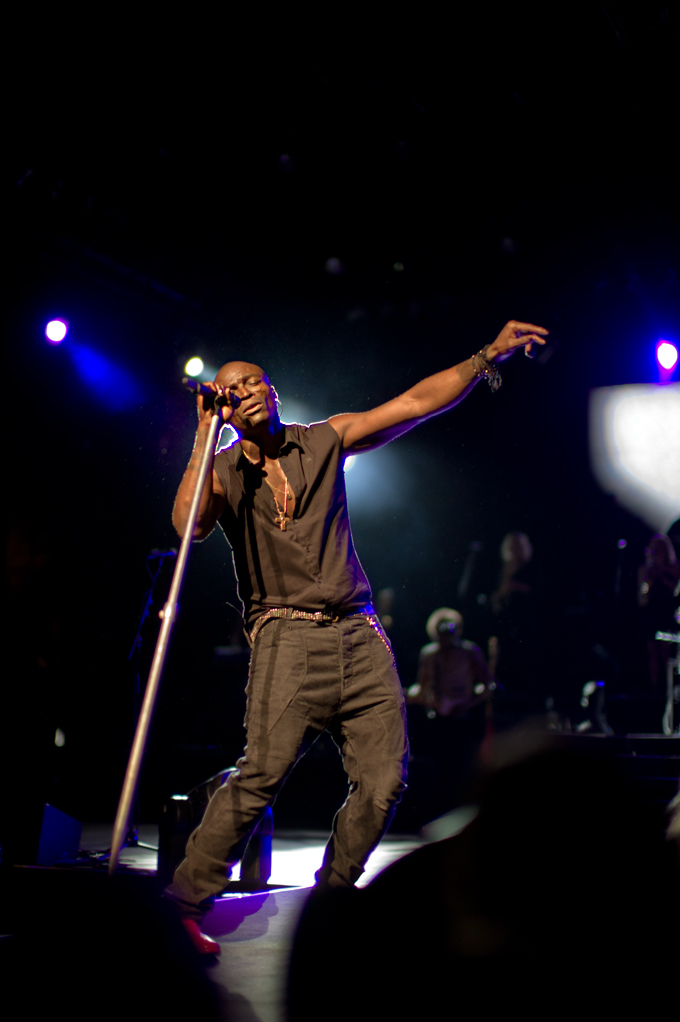 –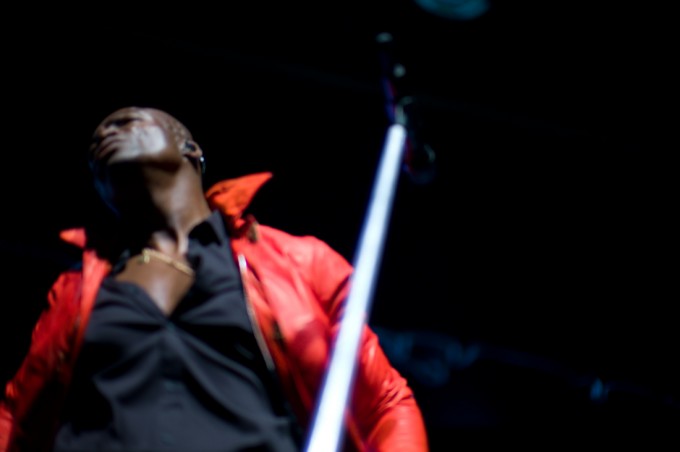 This show was loads of fun and FLEW by for me but it was also challenging as I am trying to not repeat myself with the same shots over and over. There are 7 or 8 more shows and I am not wanting to just be generic and shoot the same kind of angles so you may see some experimenting over the next few days. Looking forward to Rio tomorrow night.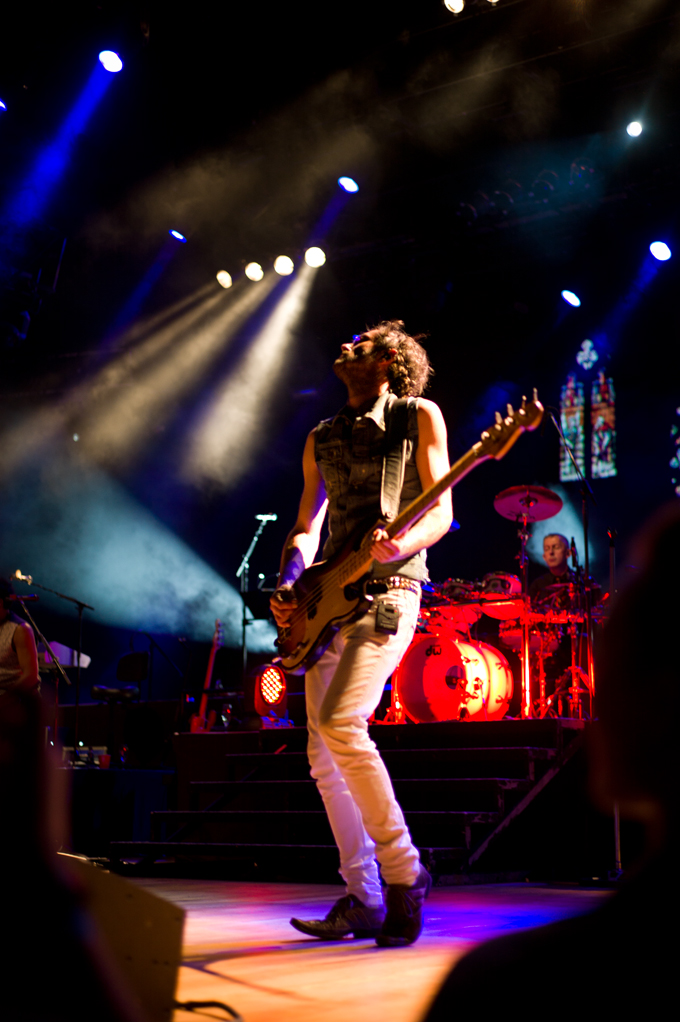 –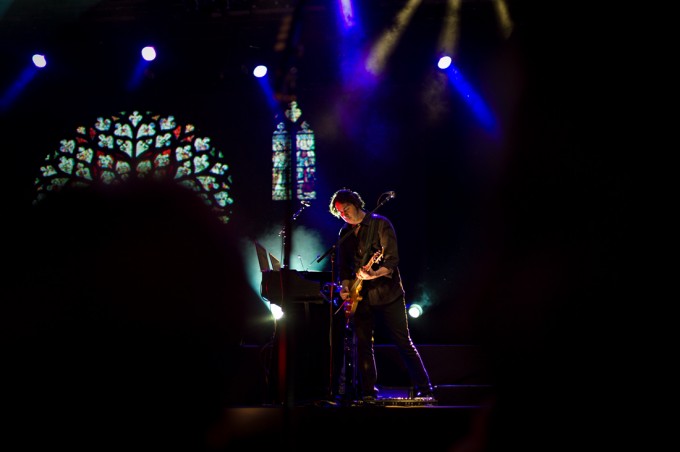 –
–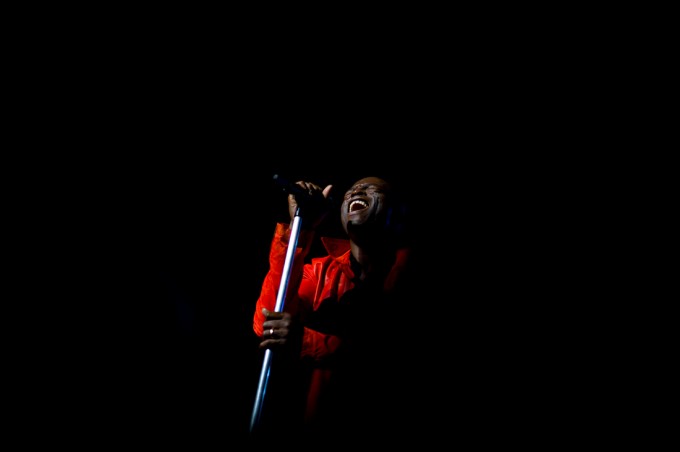 –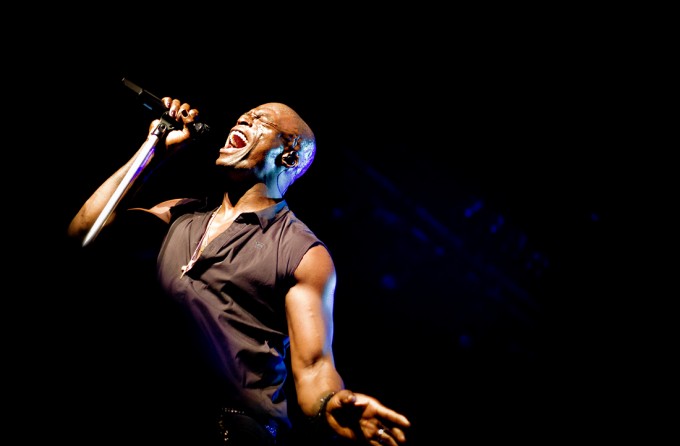 –
A week has already passed by since the tour and it is just flying by as it is so jammed packed with travel and shows. Yes, this is my adventure of a lifetime and I am having a blast 🙂 Everyone with the tour has been so nice..It's incredible 🙂 Looking forward to more over the next two weeks. Tomorrow I will have a street shooting in Rio post up and the day after that the Seal Rio show report with loads of pics! Enjoy!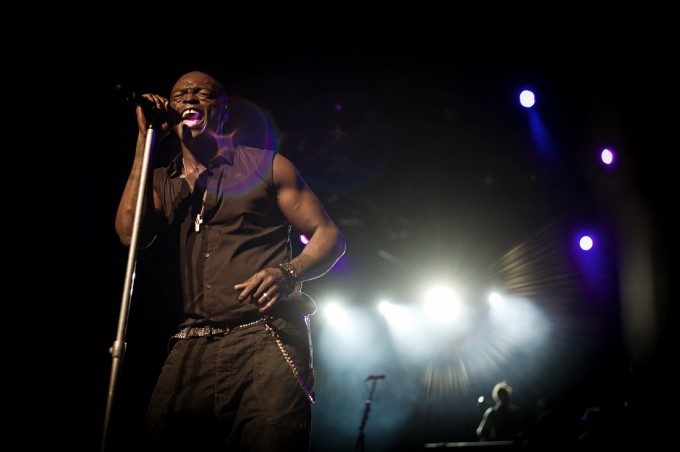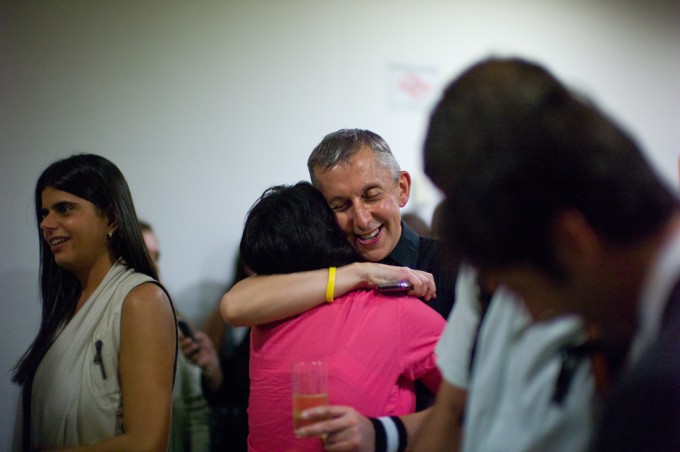 [ad#Adsense Blog Sq Embed Image]