What makes a photograph a "classic"?
By ~6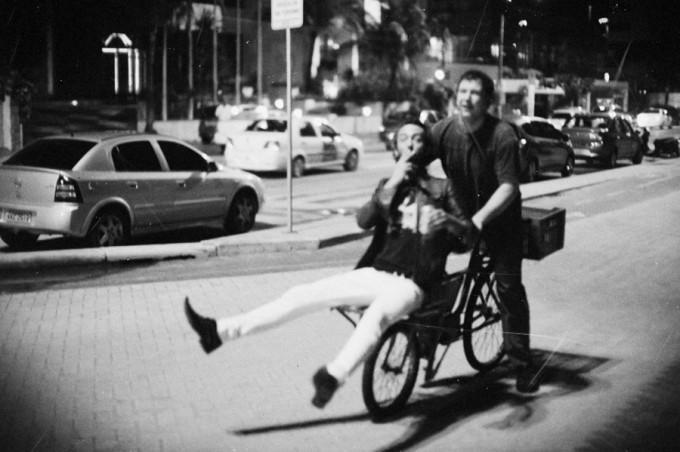 Email conversation between me and ~6 this morning…
Steve– "TOO BAD I MISSED THE FOCUS……would have been a classic shot".
`6– "No, no, no, no…..it is perrrrrfect that you missed focus! Also, the 'dust/scratch/vignette' pp is perfect for this photo. It looks so authentic and in my opinion you should post it as an example of what makes a, to use your word, "Classic" photograph. It is nothing about focus, nothing about digital versus film and it is nothing about the gear. It is about one thing…the photographers ability to 'stop time', to capture emotion! Alternatively, post it and let me say it as some people (there's always one) might think you're being self-praising, not that, that would stop me mind you. I could write an essay on this picture alone and it is perhaps my favorite of the whole tour because it tells me so much and leaves me to imagine even more. It is perfect Steve and I want a print."
Above is a section of an email correspondence between Steve and myself.
I asked steve to let me write this for a few reasons. The first being that he sent it to me with the title 'Shame I missed the focus….would've been a classic'. The second reason being that it may come off as being 'self-praising' if he were to use the appropriate words to describe what I feel is one of his greatest photographs ever. Lastly, it is a shining example of what makes a lasting 'Photograph' and not a 'file'.
Without question, this will turn out to be the photograph that I will hang on the wall of my studio when I return home. Not only to remind me of this tour, but also to serve as a memory of this stage of my life with everything and everyone that was around it at the time. It is what I will look at when I'm old and grey (please God) because my feeling is that more than the incredible, best ever photographs that Steve took of the rest of the band, crew and myself, yes, more than those iconic images of me performing in my prime, this one photograph will perhaps be the one that draws tears, lament, joy and a sense of pride when I look back on my professional career.
It is sad and happy at the same time. It shows the detachedness that one has to have when being away from home for extended periods of time. Within the context of the whole tour series, it tells the 'narrative', the need to numb one's-self with liquor, nicotine and fool-hardy behaviour in order to obtain relief from the distance of those loved one's left behind. It conveys the humidity in the night air of Recife. It shows the tour winding down, the end of one chapter and perhaps the beginning of another, the complexity of a great musician and friend that is Marcus Brown. Yes, it shows all of this in one decisive moment…one photograph. I could go on and write a paper on this photograph but I won't as the gym beckons and soundcheck is in about three, besides… it's better left to your imagination.
Angels made of flesh and bone come in and out of one's life at optimum moments disguised as people. They bring messages that are sometimes hard to see and other times…as clear as the sunlit day here in Recife. You just have to be open to see them.
Thanks for being an angel Steve, thanks for being my friend.
`6
p.s. a little less vignetting when you make my print please….Ha ha ha ha ha…….
(~6, thank YOU for everything and for being MY friend. True friends are not easy to come by these days, but since I have been on this tour I have already made some close friendships with some of the band and the crew. Thank YOU for having me shoot this tour as it is something I will always remember for the rest of my life. The food, the drink, the laughter, the locations, the experiences and continued learning for me has been mind blowing. So again, thank you for helping create these memories for ME to document. It's been delightful. Steve)
[ad#Adsense Blog Sq Embed Image]