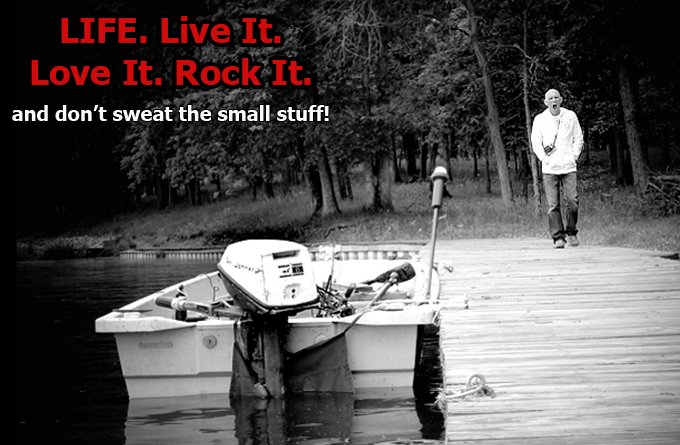 UPDATE 2014: This article was written in 2011, and things have changed dramatically since this was posted, all for the good. So when you read it, keep in mind it is an old article 😉 THANK YOU!
Uh oh! It's been a while since I posted some deep heavy personal thoughts on this blog but hey, I'm in a mood tonight, what can I say. Here I am, a single divorced man, 41 years old, living in a house by myself..just me and my 13 year old dog, Scrubby.
Scrubby has been faithful since the day I brought him home. He lays here beside me now in this empty and quiet house and I couldnt help but sit back and reflect on my 41 years on this planet. Long time readers know about how I'm not afraid to get personal here, its just how I am. 🙂 This IS a photography blog, but it is also MY blog, and I feel like I can occasionally write about non photo related subjects. Besides, posts can always be skipped if desired 🙂
A bit about me…
I was born in Chicago, IL unexpectedly on November 20th, 1969 in a basement of an apartment building. A bit premature, but I made it and survived the ordeal. My parents were actually pretty poor in regards to finances but my Father always worked his ass of doing construction jobs to pay the rent, and there was always food on the table for me and my sister (she is 2 years older than me). We were always well taken care of, and we came first before any needs of theirs. At least thats is how it seemed  to me as a kid.
Growing up in Chicago was amazing and I have many fond memories of my days and nights with close friends, my family and just the overall vibe of that era. I'm sure many of you who are around the same age as me remember growing up in various cities in America in the 70's, and I assume most were the same. Stress free and fun. That was my childhood.
We had our neighborhoods filled with friends and it was safe to ride bikes until dawn. It was safe to take walks around the block and it was OK to sleep over a few houses down the street on the weekends. It was a lovely time to be growing up in the 70's on my block. Our parents didn't even question where we were or our safety back then. I remember just having to be in at 5:30 for dinner, and then it was right back out for more playtime. Summertime on Altgeld St in Chicago was a magical time for me. Worry free, no stress..ahhh, the joys of being a kid.
I did have some close calls though, like being hit in the head full force with an Aluminum baseball bat while playing with friends (was a total accident) and my head being so split my skull was visible just by looking at me head on. Ouch. Or the time when an abscess tooth was pulled and I was hospitalized for 10 days, again, almost dying. The time my Dad rushed home from work when he heard I fell on some glass and my hand split wide open and needed stitches. Every time  I was in some sort of danger my Mom and Dad were there right with me, making sure I made it through.
Ahhh, memories 🙂
The 80's..
When the teen years hit my parents decided to buy their 1st house so we  moved to the South Side of Chicago. I was the new kid at School and it was a bit tough, but eventually I made some great friends in High School. The 1980's, well, they ROCKED for me. My 1st girlfriend, teen dance clubs, drinking, fake ID's, spring breaks, parties, and again, no stress, just fun and good times. What I didn't realize then was how much responsibility my parents had. The house, the kids, the bills, keeping themselves together through fights and the rough times. When I got into some trouble by doing something stupid, that only a 19 year old could do I also realized once again that my parents would do ANYTHING for me.
The person I am today is because of them, and I love them dearly for it. My Father passed away in 2000 due to prostate cancer at 61 and that was tough. I still miss him. He was the iron fist of the household but it was his values that were instilled in me. I remember him always giving me little tips about life and the challenges I may face as I grew older. Back then I didn't really listen but as I grew older, without him, I realized how right he was.
The 90's…
The 90's and 2000's came and I found myself married, with a son, and having to be that responsible parent and husband that MY father was. Wow, what a challenge but double wow, was it so worth it. Today I have a son whom I adore and I see him shaping up to be a great young man with good values. Will he do stupid shit when he is in hits 19-20? Im sure he will but when he does, I will make sure I remember the silly things I did, and of course I will always be there for him and help him through his struggles. He will be 15 in June and already started shaving. CRAZY!
My 2010 Challenge
Fifteen years into my marriage, last year, I went through a divorce (which was VERY hard at the time) and  have been single for close to a year already. WOW. A year?!?!? Time flies. Of course when this happened I blogged about it and all of you guys gave me AMAZING support through your words, emails and even a few donations when I was in an AWFUL spot. It was amazing  to have that support because god knows, I never felt more alone at that time and it was the  readers here, and my great friend ~6 who really pulled me through.
Single life at 41
I'm single at 41. I feel old.
One thing I learned as I grew older is  DO NOT SWEAT THE SMALL STUFF! I am one of the most laid back guys in the freaking world, especially these days. I do not let myself get stressed, worried, or uptight over silly things that really do not matter. If someone irritates me I just brush it off. If someone yells at me, I try to calm them down. If a challenge arises, I take it on with a positive attitude.
As far as I am concerned, all that matters in this world is YOU, your family, loved ones, friends, and of course your passions. I strongly believe passion is important in life. Most of us have a passion of some sort but do all of us go for and take control of those passions? If not, YOU SHOULD. Life is too short not to. Want to be a pro photographer? YOU CAN do it. Want to start your own blog? GO FOR IT! To say is one thing, to do is another. Life is short, so do all you can, while you can. Thats my quick tip of the week 🙂
I sit here in this dark room and think of the people I have met in the past year and I have to say that I am a better man for meeting each and every one of them. I'm not naming names, but you know who you are 🙂 Being single again has led to dating, relationships, and juggling time with my son, work and friends. It's funny being a 40-ish guy back in the dating world..such a different world then when we were in our teens…lol. Sometimes fun, sometimes not. Always an adventure. Plus, who knows. Maybe the next time around will be, in the words of Olivia Newton John…MAGIC 🙂 Update July 2012 – Yes, I found that Magic 🙂
Peace..love…happiness
So here I am and at 41 I finally feel "at peace" with myself, my "career" which also happens to be my life passion, and my future friendships and opportunities. Yep, I am a happy guy right now at this moment. Me, my faithful Dog Scrubby at my side, my Leica of course, and without question, this blog which I have a huge passion for and I still look forward to writing for it on a daily basis.
It has been amazing bringing together a group of individuals who have such passion for photography. I've met many of you already and hope to meet many more of  you. I thank you all for coming here, reading my articles, the guest articles, and also participating via comments and photo submissions. Without you guys, this blog would not even be here. Thank you!
SO what is the point of this?
My point, if I even have one, is that life is short. LIVE IT. LOVE IT. ROCK IT. Love your friends, family, and those close to you and be the best you can be. Life is comprised of experiences that turn in to memories. Memories are magic…they are golden. Wether they are in your brain or even via an image, treasure them and have no regrets in life. Life is good..it CAN be good. Make it better than that, make it INCREDIBLE. Also, it is the nature of this life and world…any day could be your last. Always remember that.
I'm looking forward to the next phase of my life and will do my best to remain kind, stress free, and to always give it all no matter what I am doing or who I am with.
With that said, thanks for reading my silly non photography, 1500 word related rant 🙂 Don't worry, It will probably be a year until my next one, Lol.
Steve