Hi Mr. Huff,
                      My name is Baru A. Dacasin and I am big fan of your work. I am a serious street photo hobbyist and have just recently worked up the courage to share my images outside my family and friends. My photos are found at
www.barudacasin.com
. I shoot 35mm film primarily using the compact Canonet GIII-QL. I am still trying save for a film Leica M series. I do not have anything against digital. I just find film photography more challenging and exciting because I have to wait for the images to be developed first before I see them.
                      The three attached images were shot at different locations. "Closing Time" was the result of avoiding to bag my camera cocked. A lesson I learned from my Dad that a visit to the camera repair shop was more expensive than a wasted frame. I just placed the camera on the pavement and aimed it upwards a bit. I tried to calculate the distance of the people by presetting the lens before I pressed the shutter button.
                      The second photograph "Man On A Bridge" was taken at mother's my hometown. I was at the river below watching some children swimming when I saw the man crossing the bridge carrying a basket full of laundry, some of which were women's clothes. The last picture (When We Think Nobody's Watching)  was also taken at the same town. I sneaked up from behind the boy and got as close as I could without him sensing me. I consider it to be one of my lucky shots ever because I was not able to take another photo of the kid. I was very happy that the film didn't get ruined during developing.
                       Any criticism from you personally, constructive or otherwise would be welcome so I'll know what to improve on. Thank you very much! Hoping that at least one, if not all my photos, ends up in your site.
Gear info:
Closing Time: Canon Canonet GIII-QL / Neopan 400
Man On A Bridge: Pentax ESII / Takumar 35mm / Neopan 400
When We Think Nobody's Watching: Canon Ftbn / FD 50mm / Neopan 400
Sincerely,
Baru A. Dacasin
–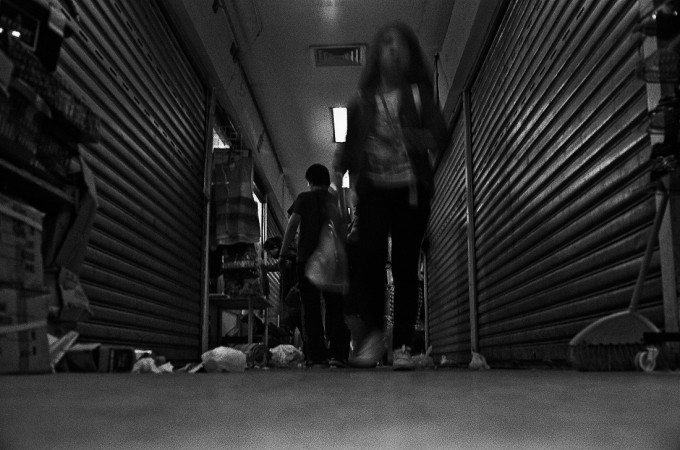 –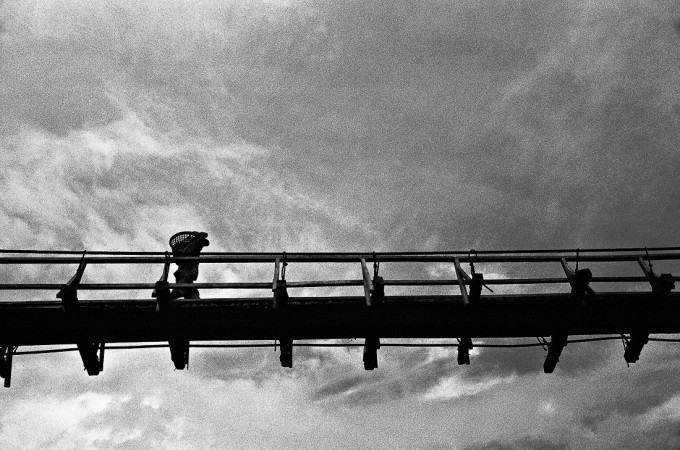 –