Hi Steve!
My name is Chris Simonsen and i am an Norwegian photographer currently living in Western Australia.
I am dropping you a few frames of film to be considered for the Daily Inspiration post, as i was doing some editing and thought i might as well get them «out there» for a change. This series was shot back home in Norway during the previous winter.
One of the guys had spent an awful lot of time on google earth the previous day or so, hoping to find something they could surf. After paddling across the waters, we made our way through the little island on foot, not knowing what we would find.
The spot was a bit rocky, but all in all i think the boys where just stoked on getting some surfing done, even though the weather was rather unpleasant (for us mortals anyways).  I had about five-ten meters of view before the mist enclosed everything, turning it into silhouettes.
The photos where shot on 3200 delta with a Leica M6 Classic and current 50mm Summicron. I really think the combo of snow, mist and high iso-film worked out pretty good, and i am definitely going to shoot more of the 3200, since i am somewhat of a grain-freak.
There are a lot more photos to this series, so i chose three images i thought would compliment each other aesthetically, and hopefully tell a bit of a story at the same time. The rest will be uploaded to my photo-stream as my editing continues.
Anyways, thanks for doing your thing Steve! I follow your site regularly and i much appreciate the work you are putting down in order to contribute to the photographic society! Keep it up, see you around!
Chris.
My Flickr: http://www.flickr.com/photos/chrisadsim/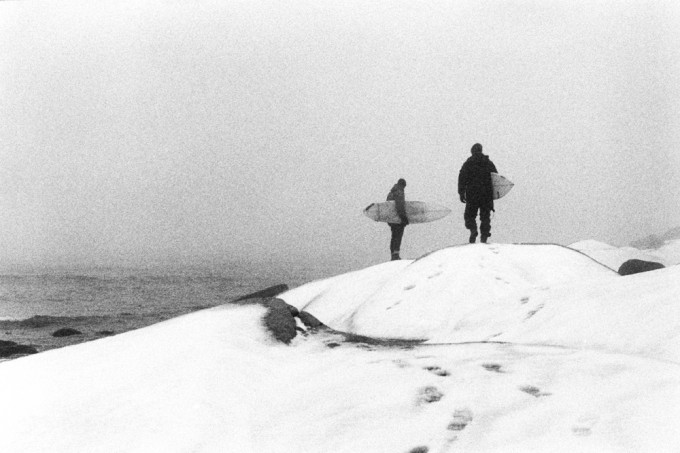 –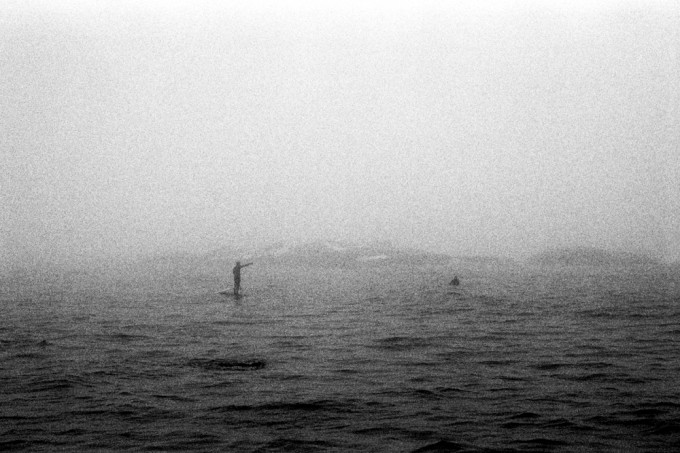 –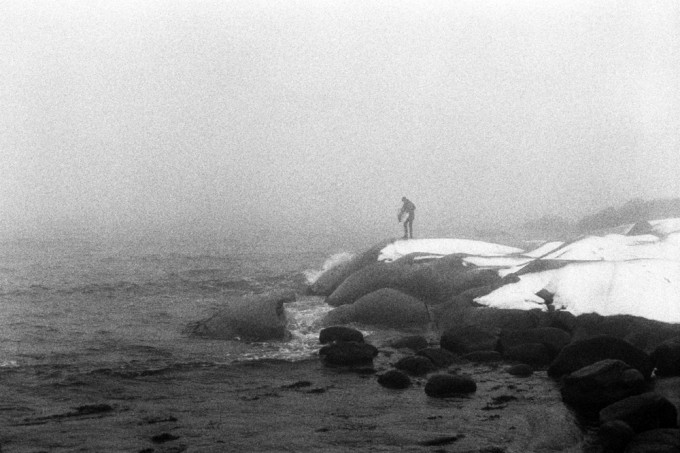 [ad#Adsense Blog Sq Embed Image]