Daily Inspiration #271 by Jorge Ledesma
"A vibrant Hispanic culture permeates everything in Little Havana, Miami — colorful murals, monuments to heroes past and present, elderly men playing dominoes as they discuss politics, and cigar rollers deeply at work amidst Little Havana's ever-present aroma of Cuban coffee. These scenes of daily Little Havana, Miami life play out amidst a backdrop of Little Havana's pulsating music, vibrant storefronts, unique art galleries and quaint restaurants." This is the description given to tourists as they come into Miami and are in search of visiting the sites. Let me start off by saying I agree 150% with this statement, its all that and more.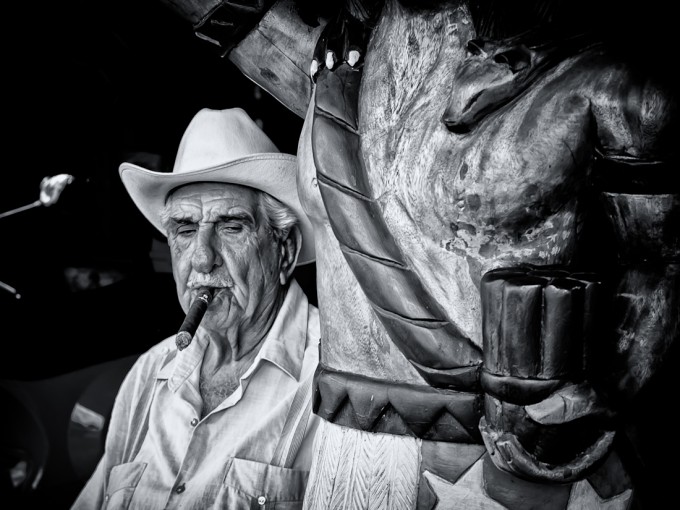 I had been meaning to re visit Little Havana for quite some time already and just this past weekend the mood was right. I generally don't like going on a photowalk if I don't feel the mood is right, which you all can probably relate to at some point or another but this one felt differently, I just had to go.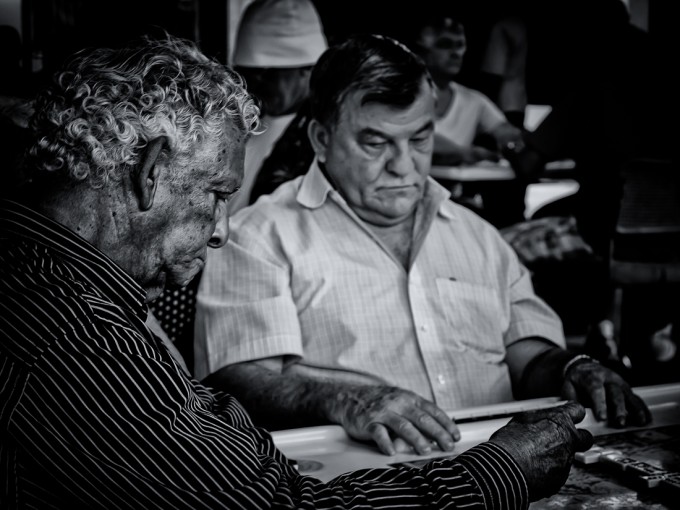 All these images were taken with the Olympus EPL-2 and the Olympus OM Zuiko 50mm f/1.8. I must say that I highly enjoy this manual focus lens over the venerable 17mm pancake. Something akin to what Steve's always saying about the Leica glass but the OM 50mm has soul, its got spunk. I can't quite describe it so I'll let the images speak for themselves but its certainly got that pizzaz. The images were all captured near Little Havana's famous Domino Park on Calle Ocho and were processed in Lightroom 3 and Silver Efex Pro 2.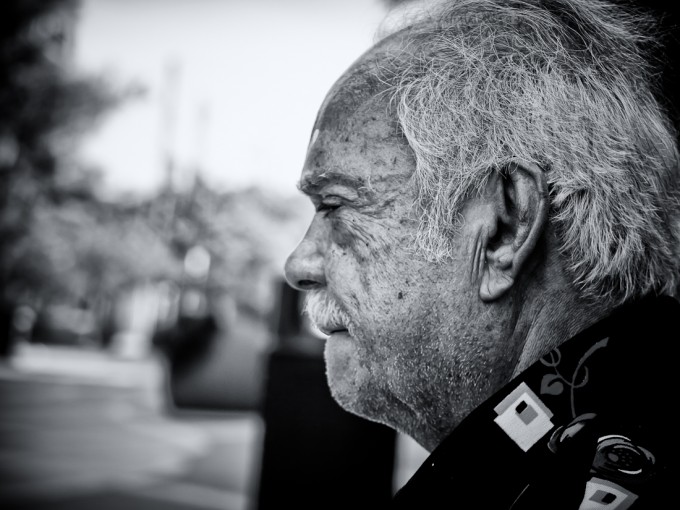 If you ever have a chance to visit Miami, Florida, then this community is a must see and ridden with street photography imagery to fill up a few memory cards. Cheers.
———————————————————–
Name: Jorge Ledesma
Site: "The Decisive Moment" over at http://jorgeledesma.net
Image Titles:
1. The image with the man and the cuban cigar is titled "Soy Cubano" which translate into English to  "I'm Cuban".
2. The image of the gentleman playing dominoes is titled "Pensando en ti" which translate into English to "Thinking of you".
3. And the Portrait of the profile of the gentlemen is titled "Mi vieja Cuba" which translate into English to "My Old Cuba".
————————————————————
Note: Thanks Steve for having this option to share with your readership. I'm a huge fan and your site its always one of the first ones I check everyday. Keep up the great work and I hope you enjoy this small photo essay. Cheers.
Warm regards,
Jorge Ledesma
[ad#Adsense Blog Sq Embed Image]