Hi Steve,
I stumbled upon your site about half a year ago whilst reading up on Micro Four Thirds cameras. I'm now a regular and check out your site every morning before work! Anyway, I spent my Christmas over in Hanoi with my missus.. Prior to my trip I spent hours mulling over which camera to take with me: the Nikon D7000 or the E-P3. In the end, I "settled" with the Olympus. I'm glad I did: I spent hours wandering around the streets so I was thankful for its compactness and its light weight. As your site has inspired me to shoot more street photography, having the discreet PEN where I can shoot from the hip and not draw too much attention was a God send. I'm still very much a beginner with street photography and find it intimidating work, so the friendly locals who are so used to tourists with cameras made the shooting a lot simpler. Here's some shots I took. They're all from the E-P3 with the Oly 45mm/f1.8 and Pana-Leica 25mm/1.4.
The Old Man I shot quickly from the hip. Straight ooc.
I noticed the Girl on Bike's reflection from her wing mirror approaching from behind and quickly grabbed a shot. Straight ooc.
The Mobile Vendor is just a typical lady selling goods out on the Old Quarter streets. I touched up with Alien Skin on this.
Thanks, Steve.
Carl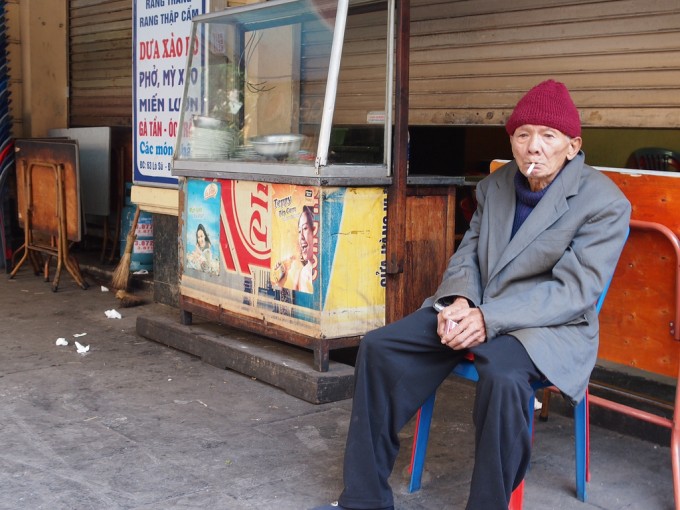 –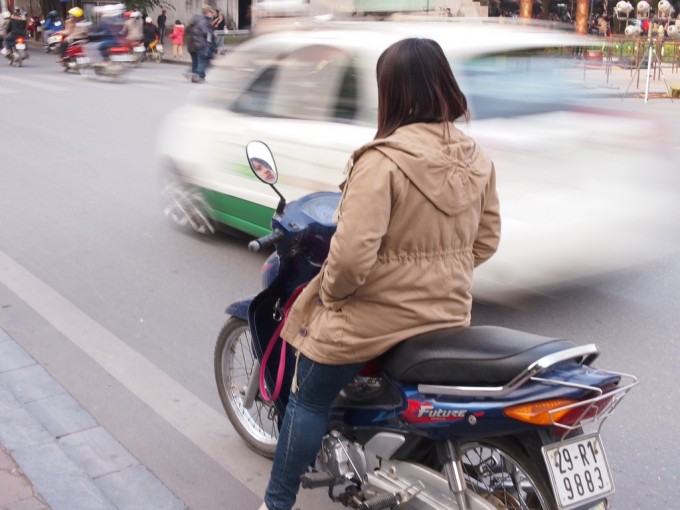 –