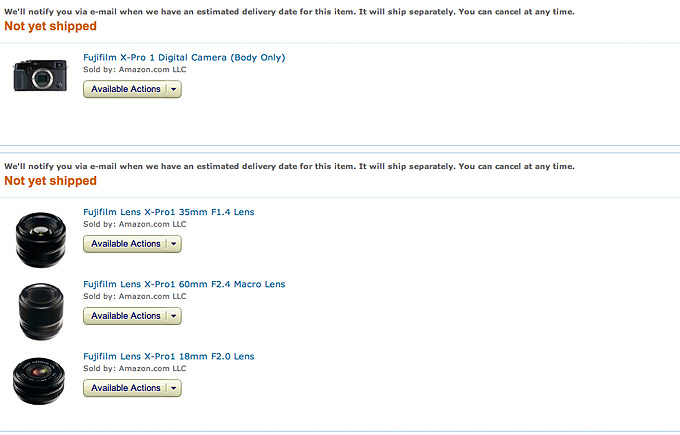 What would you pay for a Fuji X-Pro 1 AND 35 1.4 Kit Lens?
Lots of speculation over what the price of the new Fuji X-Pro 1 will be. When Amazon put up the camera and lenses for pre-order they listed the body only at $1699 and sold out their pre-orders in about an hour. Lenses came in at around $600. But since then we have heard Fuji may sell the body and 35 1.4 kit lens at $1600, not the body only. It seems no one really knows what the real price is going to be of this beautiful camera.
Today mirrorlessrumors announced that the camera and kit lens will be coming in at 1590.00 euros, and some are even saying that will be the body only price. If true, that is around $2000 US. The question is, would you pay $2000 us for a Fuji X-Pro 1 and 35 1.4 kit lens? I would, and in fact did place my pre-orders at Amazon for the body and all three lenses, which totaled around $3300. But $2000 for a body only would be pushing it if that turns out to be the case.
For those who have not yet seen it, you can also see Vlad Dodans hands on preview HERE of the X-Pro 1.
The question is, what are you willing to pay for a Fuji X-Pro 1 body and one lens?
[polldaddy poll=5849889]