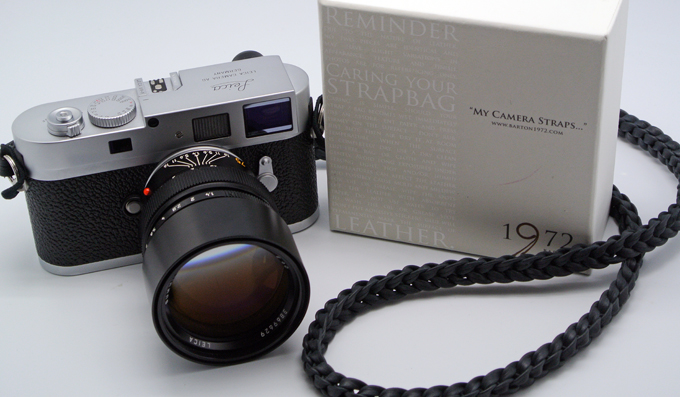 My Favorite Camera Strap!
The Leather Braided Barton Strap 
For the past several months I have been shooting my M9P with a strap that I have fallen in love with for several reasons. You may have seen it in pictures with my M9P, in fact, I know some of you have because I get at least one e-mail a day asking me where to buy this strap! First of all, it is an all leather braided strap and is very well made. It is soft, and stretches so if you are shooting with a heavy lens this stretch takes the strain off of your back/shoulder. I have had zero issues with the strap over the past months and in fact, it has broken in quite well. It also always gets the looks and compliments.
You would think that a strap like this would set you back over $100. With the Artisan & Artist straps fetching well over $100 and more for their silk straps and about $70 for their really good cloth straps (my fave in the A&A line, and they are here) this hand braided leather strap comes in at $79 SHIPPED. Yep, shipped. You can browse the straps at barton1972.com and they come in several colors. Red, brown, blue/grey, black, etc.
I can HIGHLY recommend this strap and it even comes in a cool box. I may order a couple more and even try one of their bags soon. I love a good strap and there are so many out there that are good but this one represents great quality, great price and a great experience.
You can browse ALL of the straps they have to offer at their strap page. Looks like there are quite a few to choose from, even a double braided for $10 more!