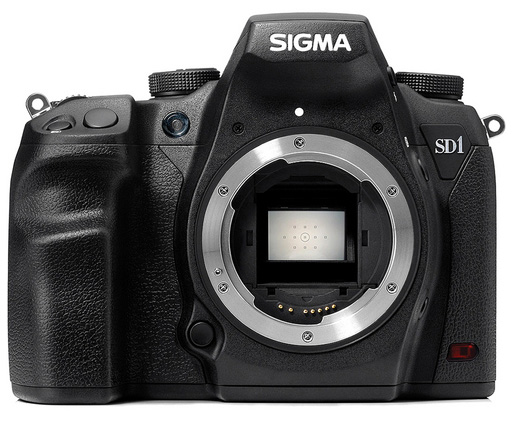 Talk about Depreciation. Sigma $6800 SD1 (Merrill) now available for $2299
Wow. I remember when Sigma announced the SD1 which was to be their flagship DSLR, and coming in at $9700, well, that was too much for almost anyone to swallow. We had a sigma DSLR whose retail price was set at $9700. Almost $10,000. $1700 more than a Leica M9-P. The reality though is that it sold in stores for a measly $6800, so not as bad as $9700. The claim to fame was and is its 4000X3200 pixel 3 layer 46 Megapixel image sensor which still used the same Sigma trickery from their early days, meaning, this was not in reality a 46 MP sensor in the way that me and you relate to megapixels. The quality of the Foveon sensor is superb, yes. Sigma has always been known for amazing sensors with awesome bold colors and per pixel sharpness that rivaled most cameras. The only problem here is that this is Sigma. They are not Nikon, Canon or Leica so coming out with a $9700 camera with a street price of $6800, well, they probably sold a few.
After cameras NOT moving off of the shelves Sigma decided to make a bold move and lower the street price to $2299. Yep, $2299. They have renamed it to the SD1 Merrill in honor of the co creator of the Foveon sensor, Richard Merrill. Imagine if you bought this camera at full price the day it came out which was around a year ago. Now here you are with a camera that has depreciated like mad, a camera that has awful low light quality (starts banding at ISO 800) and a camera that is painfully slow to operate and work with. That would suck.
Sigma has now announced they will help out those who bought one of these SD1's at full price with the following statement and plan, so if you bought one prior to Feb 23 2012, be sure and sign up for it so you get your points.
The SD1 Merrill is available now at $2299. 
Program compensates current SD1 owners for price reduction with additional photography gear
Ronkonkoma, NY, Feb. 23, 2012 — Sigma Corporation of America today announced the SD1 Point Support Program, which is designed to compensate loyal SD1 users who purchased the 46-megapixel DSLR camera at its original price, prior to the price reduction that was announced Feb. 8.
Each SD1 owner who registers and qualifies for the SD1 Point Support Program prior to May 31, 2012 will be given a total of 40 points to be redeemed for new Sigma products. Eligible products are allocated points toward this system based on the product's market price as of Feb. 8, 2012. A list of products and point designations will be supplied to SD1 owners once registration is complete.
To register for the SD1 Point Support Program, SD1 owners who purchased the camera before Feb. 23, 2012 at the price of $6,899 should contact their nearest Sigma subsidiary or distributor for more information. It does not matter if the camera was originally purchased in another country.
Sigma SD1 owners in the United States may contact Sigma Corporation of America Marketing Director Christine Moossmann starting on Monday, Feb. 27 by emailing Cmoossmann@sigmaphoto.com or by calling (631) 227-2017. SD1 Merrill users are not eligible for the SD1 Point Support Program. For information about the program or to register, contact Christine Moossmann at Cmoossmann@sigmaphoto.com or by calling (631) 227-2017. Visit Sigma Corporation of America on the web at www.sigmaphoto.com.