Dear Steve,
When I first read your first post on the SLR Magic Hyperprime 50mm T0.95 LM Lens, I was immediate intrigue by it. I am a fan of fast lens and have shot with the few of them but not the legendary Lecia Noct. Looking at the photos from your workshop, it is clear that the lens is a strong contender to the legendary Noct (whatever version), I was very fortunate and a big thank you to Andrew that I was able to test run this monster lens over the Easter holidays and got some great shots, which I would like to share on your great site with everyone.
What is a great way of testing this lens is to bring the lens to a new place where you can shoot something new. So, flying out from Hong Kong to Nanjing
My thoughts on using the lens: The Hyperprime is a monster lens and if you shoot in the day you will get too much light .Of course it is not impossible to do street photography and for daytime shooting you will need a ND Fader if you want to shot wide open. I guess for everyone who wants to shoot with this lens will be wide open, then you will need a ND Filter, preferable an adjustable one. Of course, this lens is best to shoot at night, which will give you use the lens to the full. As for the weight, there is no much you can do about it but I tend to hold on to both lens and camera body while I shot. My fear is that the mount may not able to hold on to the weight of this monster. Having said that, if you compared with other DSLR lens, your M9 + Hyperprime combo is not too massive. The last thing is that the hyperprime do obstruct your view when shooting, I will try to compensate this by shooting with looking with my eyes first then focus. Anyway, because of the characteristic of this lens, your subject should be quite close to you, so again I guess with practice you can shoot this lens with ease.
One more point, I find shooting with this lens, the photos somehow look better in colour. Although I did some black and white shots, I prefer the colour ones. Somehow, the photos I selected for the Daily Inspiration are all colours! Anyway, if you are interested in looking at other photos I shot with this lens, you can visit my Flickr: http://www.flickr.com/photos/wilson888/
The Gate. Taken at the Ming Tomb, Nanjing. This is the place where the Emperors of Ming Dynasty buried. Note that the bokeh is amazing on this lens!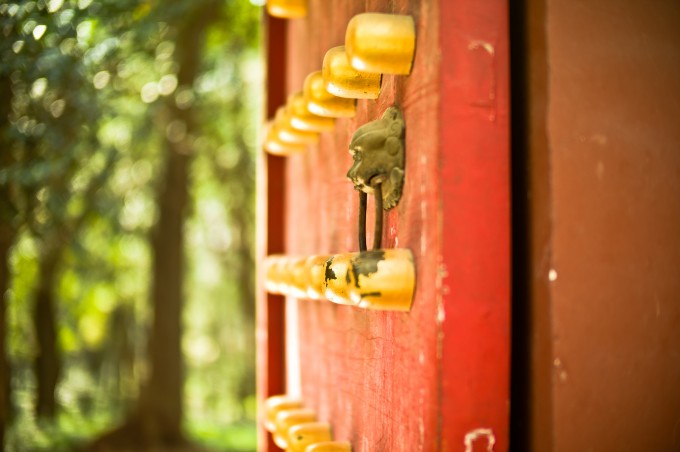 –
Night shot at Nanjing near main river of Nanjing. The river is called Qinhuai and this place was the red light district during world war II where one may find high class prostitute (note the red lantern in the background). In the recent Movie "The Flower of Wars" starring Christian Bale, this is the place where the 13 prostitutes from. Of course, today you will find tourist, shops, MacDonald here…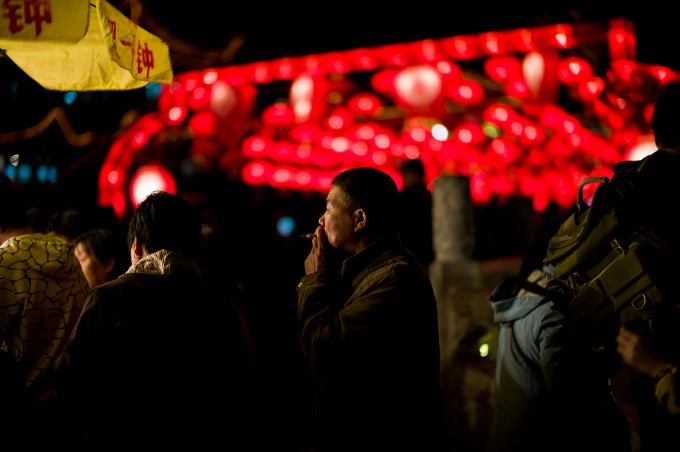 –
All Couples! Taken at Xuanwu Lake Park, Nanjing.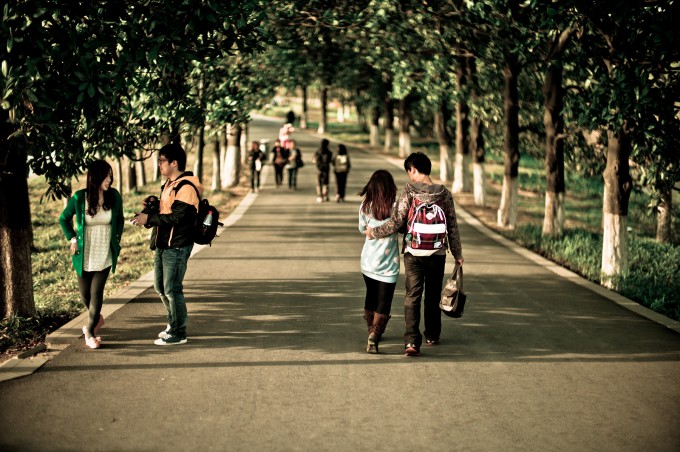 Wish you all the best!
Best regards,
Wilson Chiong