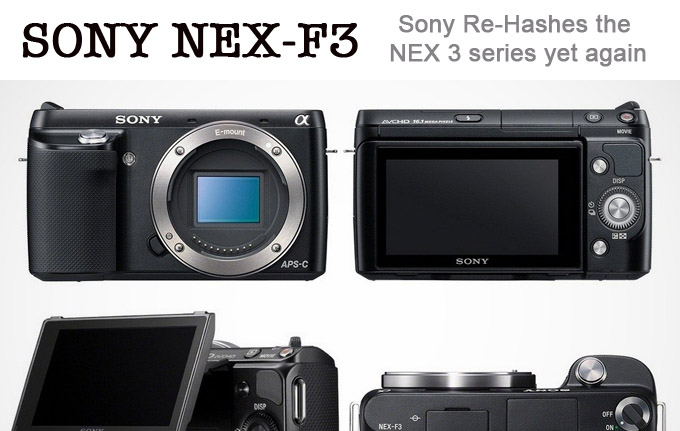 The Sony NEX-F3 Quick Take Review – Sony does a NEX re-hash, twice!
Sony Sony Sony….It seems like I have been on Sony overload lately! First the A57 and RX100 and now I am here with yet another NEX camera in my hands and man, it feels like Deja Vu all over again. It seems like I was just shooting with the little NEX-3 and then the teeny C3! Man how time flies. Now Sony has released the F3 and made it larger, grippier , gave it the ability to use the killer external EVF, added a built-in flash (which I find to be great) and even gave it a self-portrait spin with an LCD that you can look at while framing yourself. Gimmiky but cool, especially for all of those Facebook profile pic hounds. Seeing that it was one of the new features I had to test it…
SMILE! SELF PORTRAIT MODE! I do see the barrel distortion of the 18-55 here though!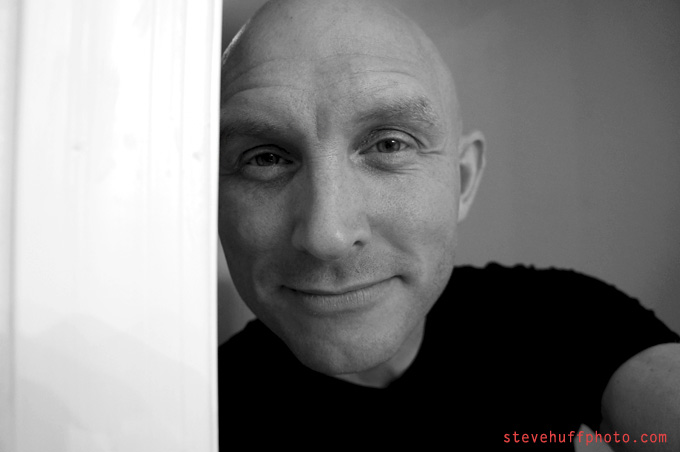 In all honesty, the F3 is a re-hash and basically a larger C3 with some new features so this review will be ultra short. It feels almost like a NEX-7 as it is about the same size but does no feel as robust as the 7 does. It shoots like a C3 and has the same menu system as all other NEX cameras (which I feel needs a re-design soon) but it is the best effort from Sony to date for a starter NEX camera as it now has many of the features of the larger big boy NEX's.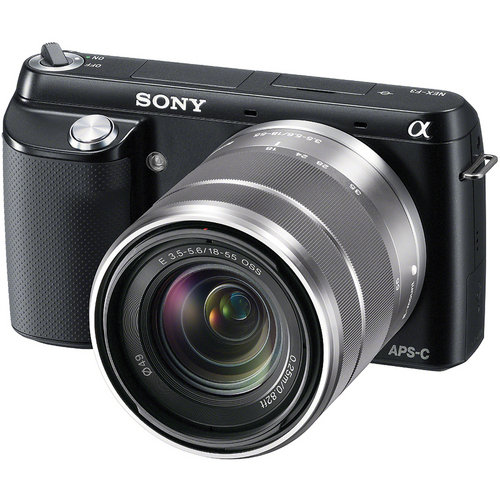 A 1st look video I put up a few weeks ago showing the NEX-7 and F3 side by side. Also the 18-200 lens, which is now MUCH sleeker but in reality is a rebadged Tamron lens.
I could say this is a budget NEX-7 but there is no built-in EVF and no Tri Navi controls, two things exclusive to the powerhouse NEX-7. But if you are on a budget and want a NEX camera the F3 is a viable choice though I would prefer a
NEX-5n
to the F3 as to me, it just feels better. With that said, the 18-55 Kit zoom performs pretty well with the F3, as it does with the 5n. Sure the corners can be soft at the wide end but the colors are rich and deep and usually what you see on your computer screen will look better than what you see on the Sony LCD. With the good high ISO performance of the F3 you can shoot without the flash, indoors or at night and get great results. The 1st image below was shot at night with the slow kit zoom, and the 2nd was shot in a restaurant without flash. Both came out great, especially for using the kit zoom!
 Just as with the 5N, the 18-55 Kit Zoom does damn good with the F3. This one was shot at f/5 at 1/80ths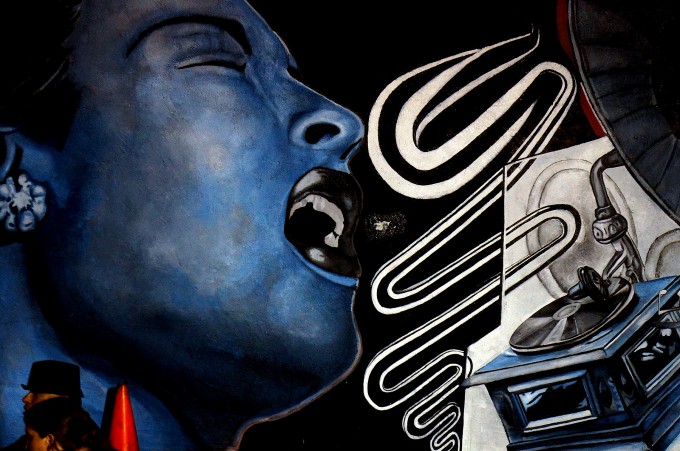 –
Another with the Kit Zoom and as you can see, the IQ is great here. f/5.6, indoor and no flash used.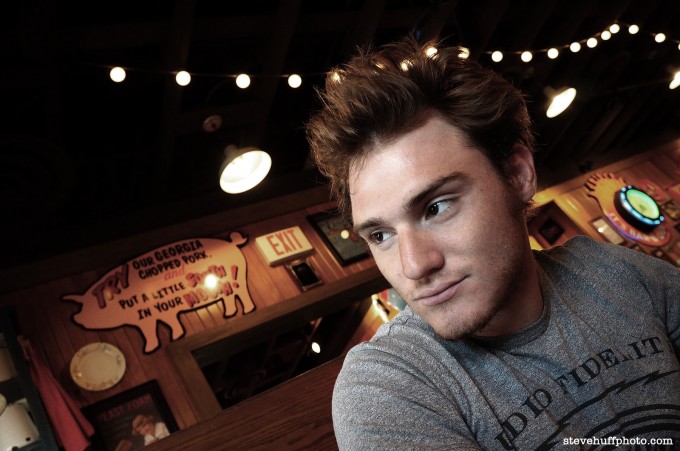 –
Kit Lens – 18-55 – images still have that smooth NEX look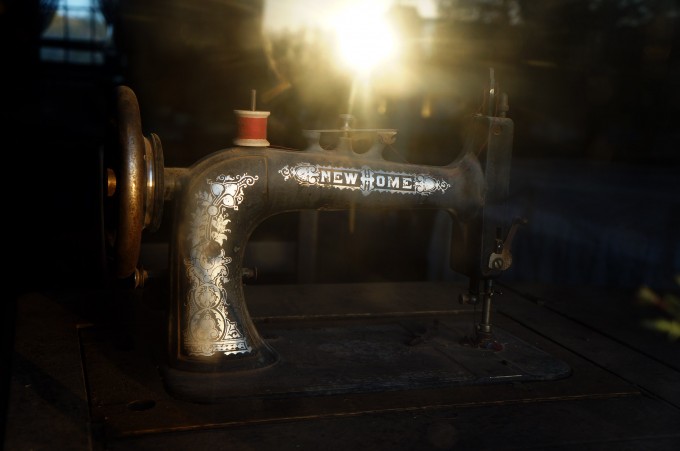 At the time of this writing, the Sony NEX-F3 comes in at $598 at B&H Photo. The NEX-5n, which I feel is the better camera comes in for $100 more at $698. So I had to shoot the F3 and wonder why anyone would choose the 3 over the 5..besides the $100 difference.
Well, the IQ is about the same.
They both are 16MP.
The F3 has 24P HD video recording capability  like the 5n but the 5n has a faster FPS rate (5.5 vs 10).
Oh, and from what I see you can get the F3 with some free bonuses like a bag and SD card if you buy from B&H Photo (again, at the time of this writing).
Oh yea, the F3 also has the built in flash and new self portrait mode that you do NOT have on the NEX-5n!
It's $100 less than the 5n. Even with all of that I prefer the 5N for it's smaller size, larger grip and nicer feel/build.
ISO 3200 at night, out of camera JPEG – not a problem for the F3!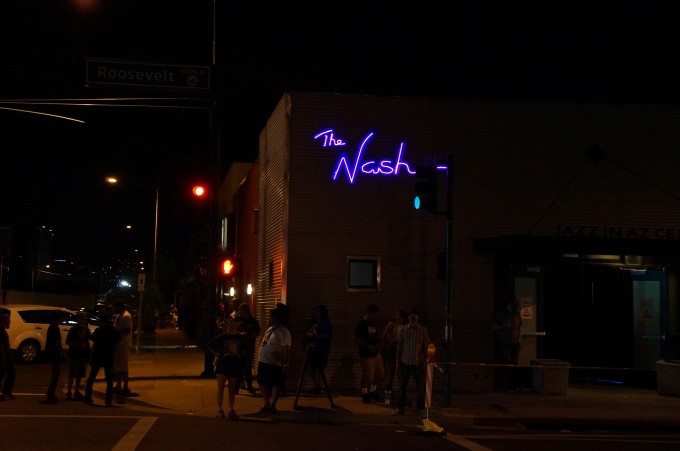 –
ISO 3200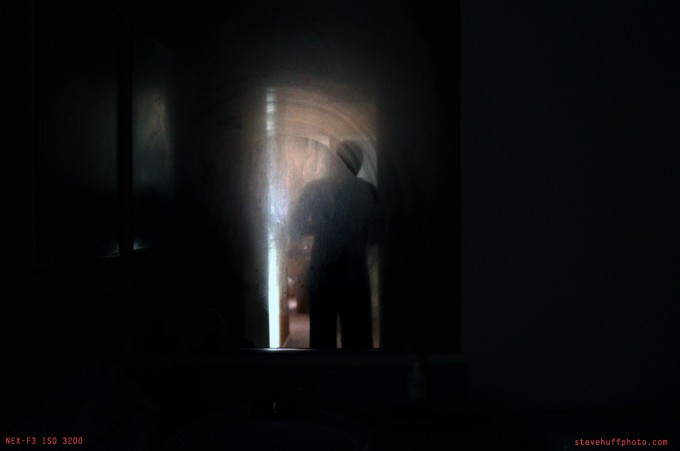 Seeing that this is basically a refresh of the old C3 and close to the 5n and even the 7, there is no need for me to go on and on about the features as they are all about the same as they are in the previous models. Sweep Panorama is still here as are all of the color modes and JPEG effects. If you want to read about the features of the NEX line, read my NEX-5n or NEX-7 review. Just know that this is the latest model from Sony and it's size and design may for your hand better than the old teeny weeny C3. Bottom line on the F3? Same as I said above (no I am re-hashing like Sony)! It's bigger, has a better grip than the old C3, has a built in flash, great low light and HIGH ISO performance and gives great results even with the 18-55 Kit zoom. If you want a starter camera to get into the NEX system, the F3 makes for a great choice. If you don't mind spending another $100 and can go without the flash and self portrait mode I feel the NEX-5n feels better and is a nicer designed camera, plus it is smaller and sleeker. But either way, you can't go wrong.
–
HIGH ISO
So how is the high ISO performance of the Sony NEX-F3? Very good, excellent..as most NEX cameras are. Below are a few crops ranging from ISO 1600 to 16,000 – KEEP IN MIND these are JPEGS and you can NOT turn off NR in camera (which is not good imo).
This is the ISO test shot, of my huge stuffed bear who has his own bedroom right now, lol (don't ask)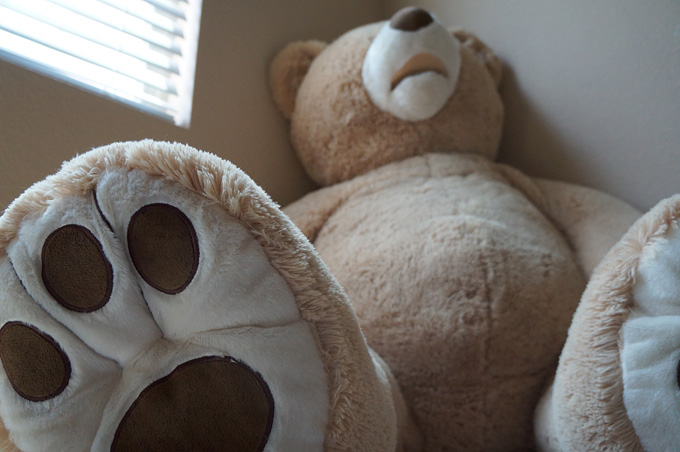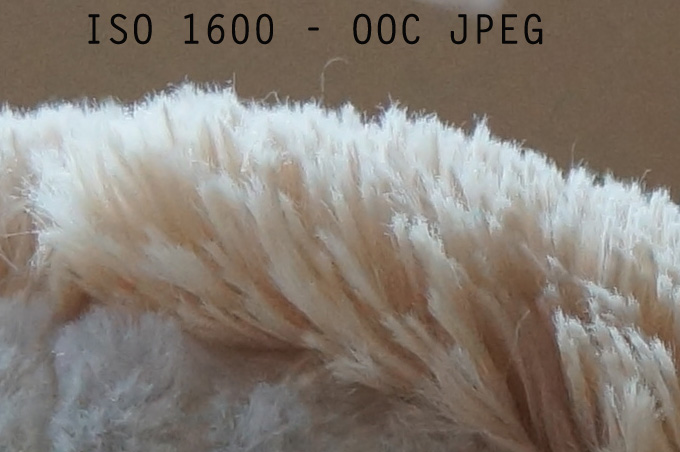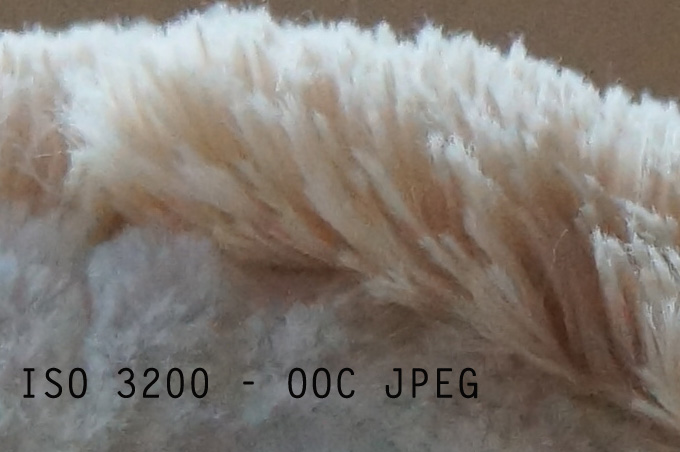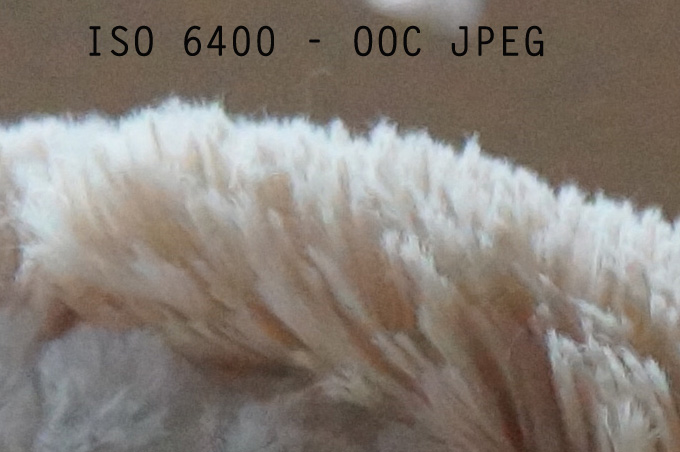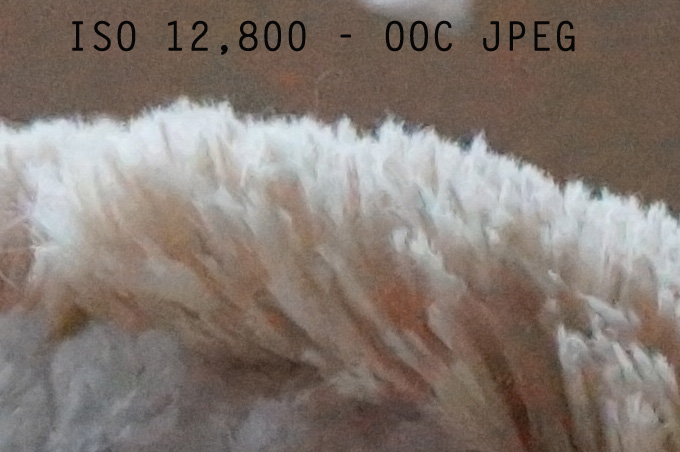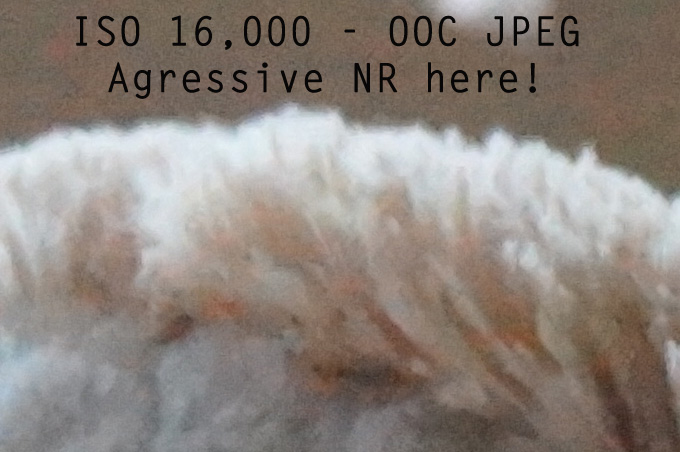 So as you can see, all ISO's are "usable" though ISO 16,000 may give you a blur fest due to the aggressive NR. I'd have no problem shooting ISO 3200 with the NEX F-3. At  the time of this writing RAW support was not available for this camera so all images you see here are in JPEG only. In comparison to the NEX-7, the F3 fares a little better at high ISO, mainly due to the fact that the sensor has less mega pixels crammed onto it but I am NOT a fan of NR smearing, and with the F3 you can not turn off the NR, which is what I do on my other cameras. I'll take grain over smeared details any day of the week.
–
QUICK TAKE: The new 18-200 Super Zoom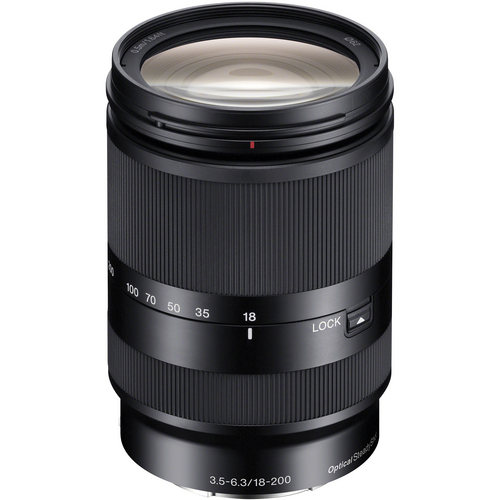 The newly re-designed 18-200 is a slim version of the big fat bazooka Sony had previously released with the NEX-VG10 camcorder. Sony told me the old 18-200 was really designed for that camcorder and NOT the NEX bodies so that is why it was so ridiculously huge when attached to a NEX camera. The new 18-200, from what I have heard is a rebadged Tamron 18-200 but I have not had any kind of confirmation from Sony that this is the case. If it is true then the Tamron can be had for $100-$120 less. But again, I can not confirm it is the same lens.
I used the Sony 18-200 for a few shots here and there and found the quality to be good. I am much happier with the new design and the black color as well as the old version was FAT. The new version is the result of the old one going on an extreme makeover diet for a year and getting a new facelift as well. Much better design for the NEX system by far. Then again, if you are a bad ass and want to rob grocery stores you can take the old version and act like it is some sort of huge futuristic weapon. Maybe a Bazooka? (kidding! I do NOT condone any criminal behavior for those without a sense of humor).
THE OLD BAZOOKA 18-200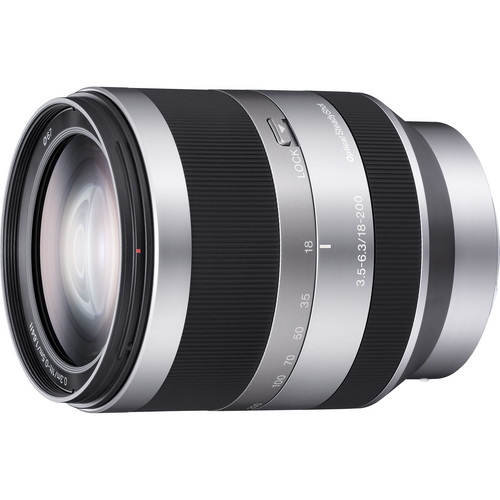 Performance wise the new 18-200 seems excellent, especially for an 18-200 zoom tang lens. I did not really get into the details of it by doing brick wall tests and I had limited time due to 100 other things happening while I had time with the lens. To me, it seems like a great "all in one" lens and I actually like it more than the old version (which I used to own at one time with a NEX-5). I had no complaints and thought the signature was smooth and very appealing to my eye with this 18-200 and the feel and build is REALLY nice. It has some heft to it, is super smooth, the black looks really classy and is sort of slick/shiny looking. Zoom is smooth and the focus ring is also smooth. I've tried a handful of 18-200 lenses in the last 20 years and this is probably the best I have had in my possession. Having that kind of range in your hand can be useful depending on what you are shooting. Below you can see a sample showing the lens fully wide at 18mm and then fully zoomed to 200mm. This way you can see what you get with 200mm on the NEX system.
The wide end of the 18-200 at 18mm. Click image for larger version and full 100% crop!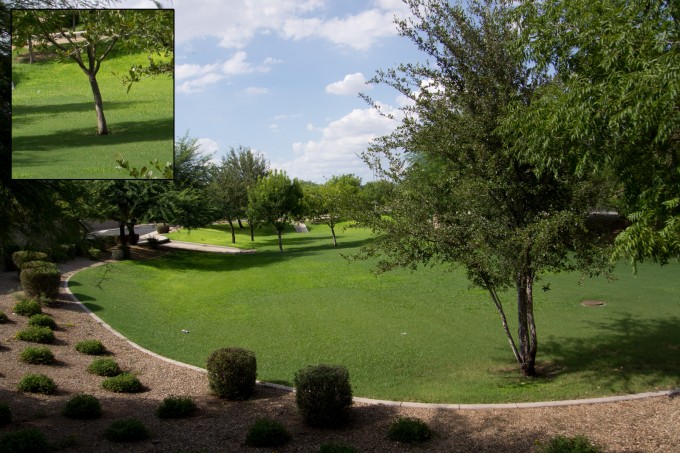 –
The 18-200 fully zoomed to 200 which will give you a 300mm equivalent on the NEX system's APS-C sensor. Click image for larger view with full 100% crop.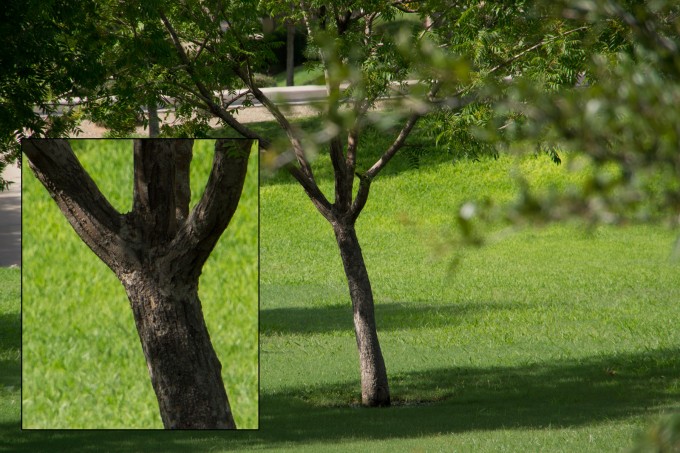 The only issue with this zoom is the slow aperture, which is really slow (as are all 18-200 zoom lenses) so be sure you have enough light if you want crisp images. The aperture range on this lens is f/3.5 at the wide end which ends up at f/6.3 at 200mm. You'll need some good light by the time you hit 200mm. The good thing though is the lens has built-in optical image stabilization so you can get away with not having massive sunlight 🙂
It also has a silent AF motor and the AF was very quick for me when shooting at the wide end of the spectrum. I had no AF misses or false locks like i can sometimes get with the 18-55.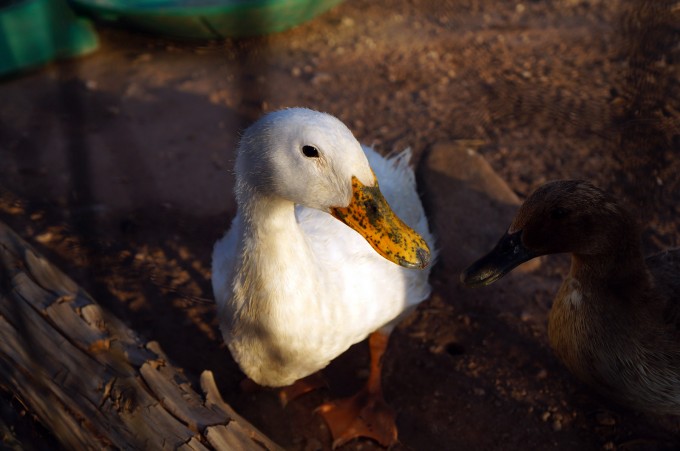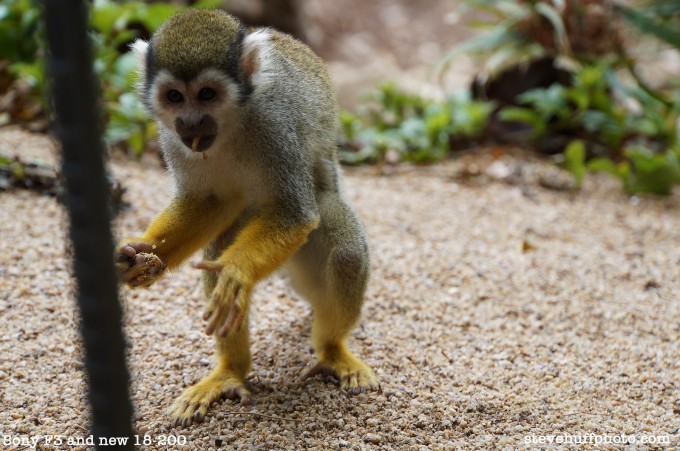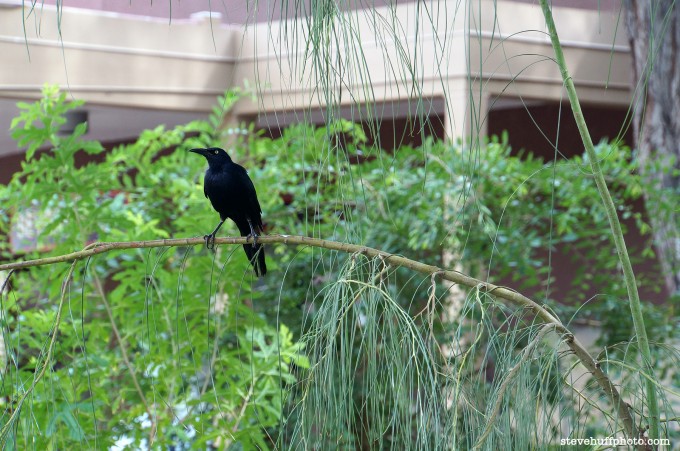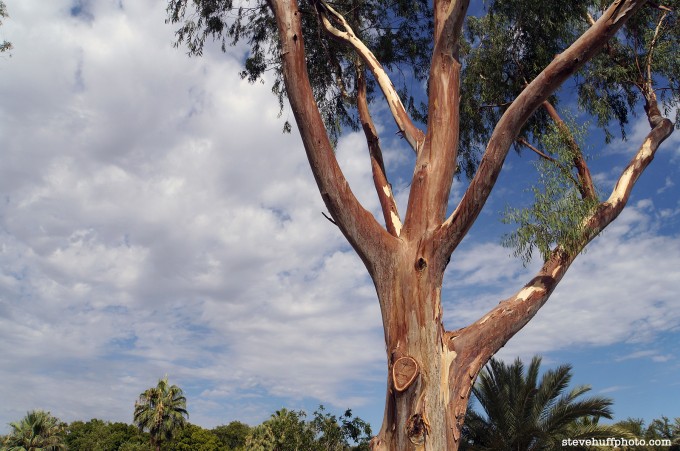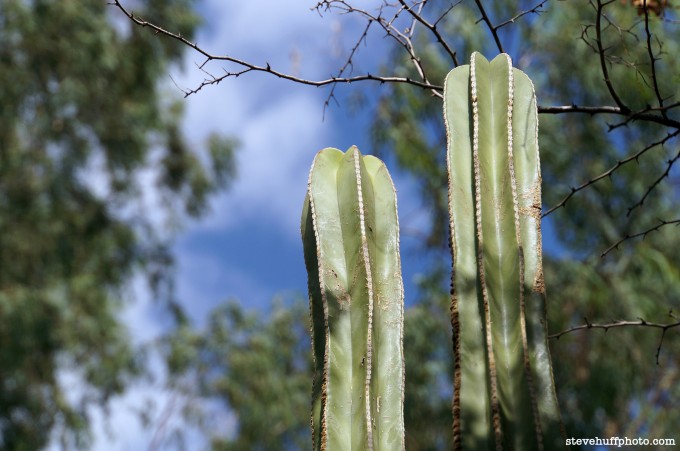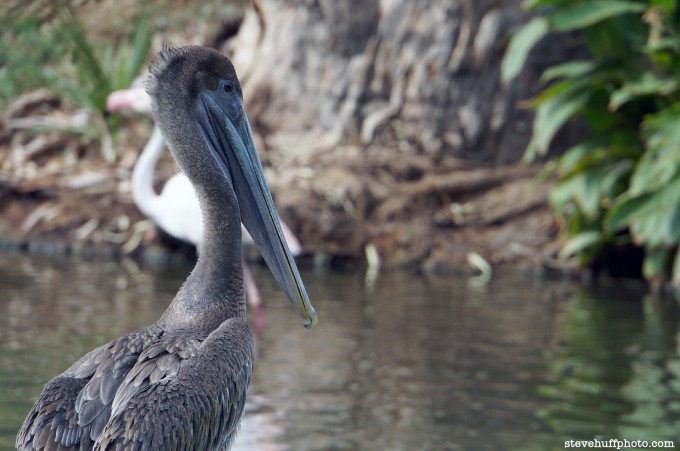 That's about all I can say as like I said, my time shooting this combo was minimal. But I figured some thoughts are better than NO thoughts. To be honest, the little Sony RX100 had me more excited as I found it to be a revolutionary type of product where the NEX-F3 and 18-200 are more evolutionary but the facts are facts! Sony has done quite a but over the past 2 years to bring this type of camera to us. If it was not for the Sony NEX series we may not have the cameras we have today as many were brought out due to the success and excitement for the Sony NEX 3 and 5 when they were released. I just wonder what the camera industry will be like in 7-10 years. Hopefully this site will still be around at that time to write about it all!
Thanks for reading!
–
Where To Buy
As always I recommend B&H Photo for Sony purchases. You can see their NEX-F3 BLACK page HERE and you can also find it in Silver. Their 18-200 page HERE.
Amazon also sells the NEX-F3 in black
 or Silver
–
ALL I ASK! HELP ME TO KEEP THIS SITE GOING AND GROWING!! IT'S EASY TO HELP OUT & I CAN USE ALL THE HELP I CAN GET!
Remember, anytime you follow my links here and buy from B&H or AMAZON,
 this helps to keep my site going. If it was not for these links, there would be no way to fund this site, so I thank you in advance if you visit these links. I thank you more if you make a purchase! I have nifty search bars at the upper right of each page so you easily search for something at either store! I currently spend 10-14 hours a day working on this site and the only way that I can pay for it is with your help, so thank you! Currently my traffic has been increasing but my funds to pay for the site has been decreasing, so any help would be GREATLY appreciated!
Even if  you buy baby food, napkins or toothpicks at amazon it helps this site, and you do not pay anything extra by using the links here. Again, you pay nothing extra by using my links, it is just a way to help support this site, so again, I thank you in advance 

If you enjoyed this article/review, feel free to leave a comment at the bottom of this page and also be sure to join me on twitter or my new facebook fan page and Google +  page! Also, you can subscribe to my feed at my subscribe page HERE and read these posts in your browser or news reader!