ǝɯ embellished
As an artist, I am fascinated by the extent to which the cultivated identities we project align with public perception. With this project, I hope to show how our most careful calculations of identity can easily become exercises in tolerance and adaptability. The subjects I chose willingly abandoned their usual appearances in favor of embellished poses that emphasize the strange and uncomfortable. By assembling this large-scale amalgam of transmuted egos and faces in a public setting, my intent is to show how our perceptions can clash with reality, especially in how we regard those outside the mainstream of society.
About the Project
In our digital age, with smart phone cameras so readily available, it's likely you have lots and lots of photos. How do you decide which ones to keep and which ones to delete? Typically, if I look good in a photo, I will keep it. If I look bad, I usually don't. In terms of our public identity on social media or other public outlets, if we don't like how we look in a photo, we often discard the image. We're all concerned, to some degree, about what other people think about us.
So, what if you were asked to have a photo taken, knowing ahead of time that you were not going to look good? And, to top it off, you knew you couldn't even glance at it before it went on display as part of a public art exhibit for anyone to see. Would you still pose for the portrait?
We presented this exact scenario to hundreds of people by asking them to embellish themselves in a different way, and in the process, give up any concern for what others may think of their image. We encouraged them to shift their paradigm of what they think looks good, if only for a moment.
More than 600 individuals – of varied ages, sexes, races and walks of life – were up to the challenge. We took photos at various locations around town, letting each participant know that if their photo came out bad enough, they would make the cut and be featured in a photo exhibit during downtown Jacksonville's Hispanic Art Walk. You can see the 300 individuals that made the cut at www.facebook.com/kedgarvolta. We applaud them for stepping out of their comfort zone, messing up their hair and starring insanely into the camera. They dared to be seen in a way that was sometimes disheveled, sometimes ugly, but always different.
As humans, we are constantly confronted with people, situations and beliefs that are different from ours. Sometimes this challenges our personal cultural norms, values, and aesthetics. But, at the end of the day – art is in the eye of the beholder, and beauty is always subjective.
PRODUCER
Vanessa K. Harper
ASSOCIATE PRODUCER | CURATOR
Adianez García Campos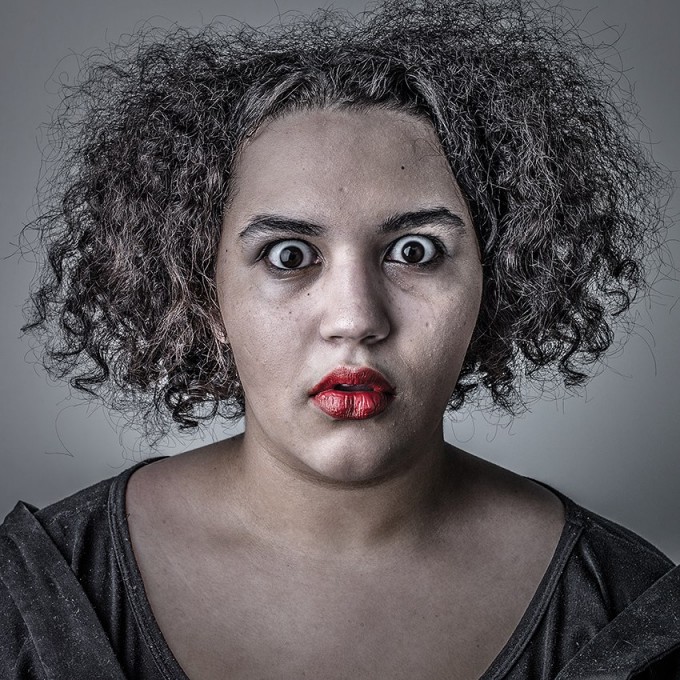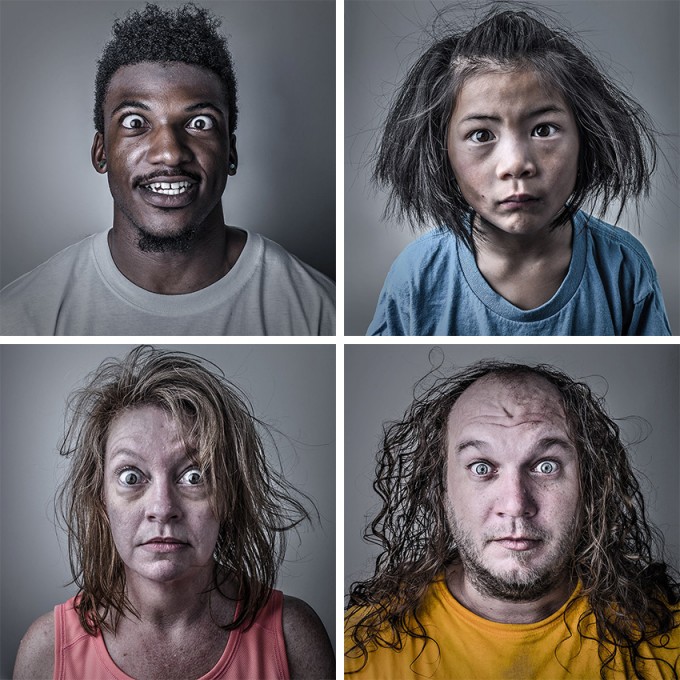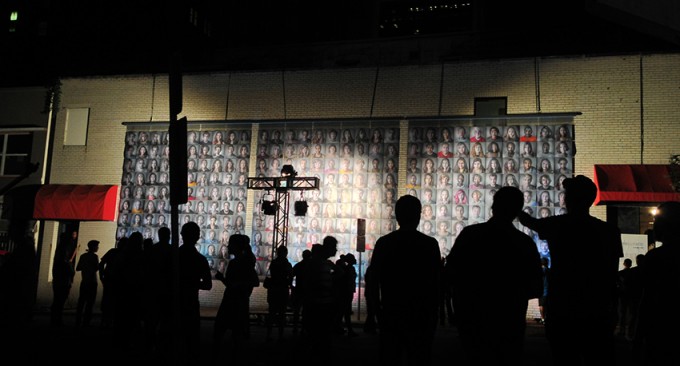 Thank you,
Kedgar Volta