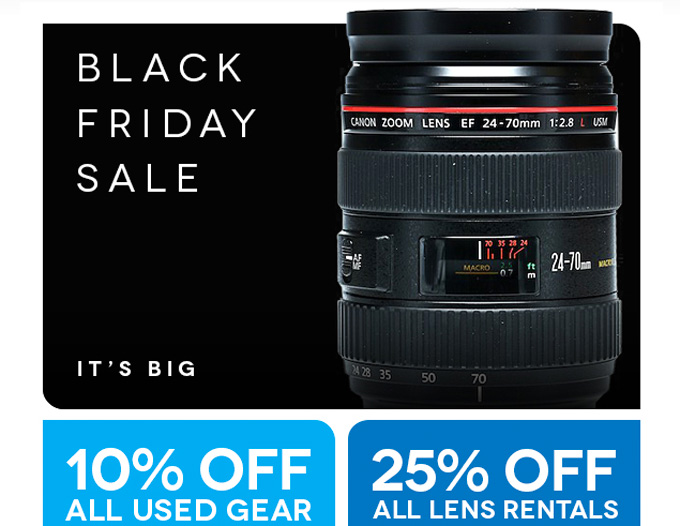 Black Friday Mania Begins! 1st up.. Lens Rentals used lenses 10% off plus 5% back!
LensRentals.com, (a site sponsor that helps keep this site going btw) is having their annual "Black Friday" sale by giving 10% off any used gear they have for sale starting Thanksgiving day at 6am and running through November 26th. They are also haveing 25% off of all rentals during this period so now is the time if you wanted to rent that something special. 25% off is a chunk of change so give that Leica Noctilux a try, or Leica Monochrom 🙂
To check out what they will have for sale at 10% off, click HERE for details. I already spotted a couple of Zeiss ZM lenses there that look tempting as well as a few Leica selections. With the holidays coming LensRentals is just one place you can find some great deals. Amazon is also having their Black Friday specials as is B&H Photo. 
You can also check out the other site sponsors like PopFlash, Dale Photo, Pro Shop, and Ken Hansen (khpny19@aol.com). Without them, this site could not continue!
B&H Is having some specials on Apple products with 50% off of Apple Care as well!