The Olympus ED 60mm f/2.8 Macro Lens Review for Micro 4/3 from a guy who never shoots macro!
By Steve Huff
Hello to all! It has been a crazy busy last few weeks for me and lately it seems like I do not even have time to breathe! With all of the hot new products out these days I have had most of them through my hands in the past 3 weeks. Sony RX1, Sony NEX-6, Sony NEX-5R, all of the new Sony lenses, Leica Monochrom and various lenses and a slew of accessories like straps and doo dads. The problem is that it is impossible to shoot all of these, get decent shots AND spend enough quality time with them to really get to know them in and out. So those of you asking me for the reviews of NEX-6, RX1, etc..be patient! They are coming 🙂 Just have to really use them for what they were made for, taking actual Photographs. Shooting walls and charts…well, that's no fun! Nope, I use the cameras I review, and many for long-term. This way I know what to tell you guys when I write about them.
One item/lens that came in that really caught my attention big time is the Olympus 60mm Macro 2.8. This lens is small, light and looks looooong when mounted but the performance is STUNNING. So stunning in fact that I just might have to buy it for myself to add to my Micro 4/3 collection of goodies! Then again, I am not really a macro guy and if I did buy it I would probably use it once a year so probably not a good investment for me. But for you? Maybe! If you enjoy getting up close and personal and seeing details within details then it is probably a lens you will want to know more about, so read on my friends! Just keep in mind this is a quick real world lens review from a guy who rarely shoots macro, so do not expect macro techie talk, just my thoughts on using the lens with the Olympus OM-D E-M5.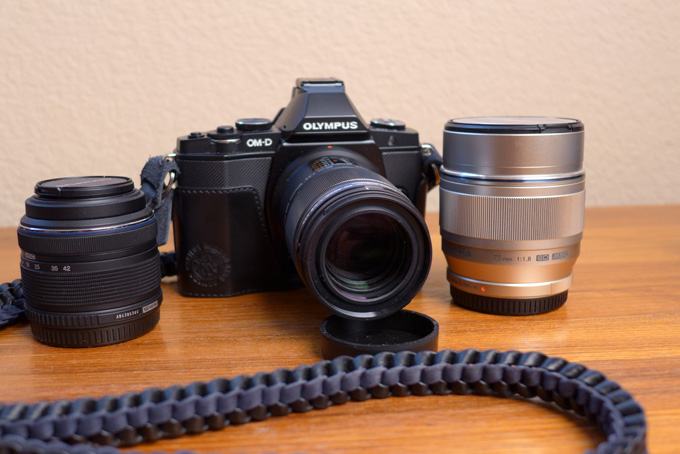 – 
The OM-D E-M5. The camera I will use to review this lens. 
I have to say that the Olympus OM-D has been one hell of a workhorse for me and my most used camera for 2012 so far (for my personal use). When I ask myself why this is so it comes down to one simple answer. It's THE LENSES!
Yes my friends it is all about the glass as always and if Olympus has done one thing right in the last few years it is just this. THE BEAUTIFUL LENSES.  They know how to make a great lens and it seems like the pressure is on them with each new release as they fail to release a stinker. The 12mm f/2, the 45 1.8, the 75 1.8 and the new upcoming 17 1.8 which will give all Micro 4/3 users a fast 35mm equivalent. These fixed focal length lenses all provide stellar quality that will allow you, the photographer to have no limits in what you can achieve. Basically, these lenses from Olympus are better than 98% of us, even those "super pros" with huge egos. Take an OM-D and 75 1.8 for a portrait session and the lens will never get in the way. It just delivers gorgeous results. The OM-D is the Olympus Micro 4/3 Masterpiece and I get questions every single day asking if it is worth upgrading to from something like an E-PL1 or 2. For me it was, for you..well, you have to decide that one. I will just state that the OM-D is the best Micro 4/3 camera to date, IMO of course.
Click for larger. This is actually the 1st shot I snapped with the Olympus 60mm Macro on my OM-D. WOW. f/2.8 wide open.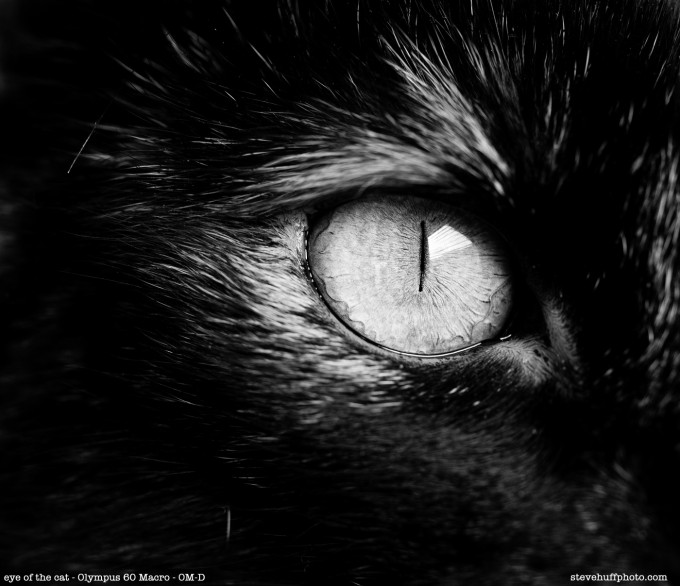 With all of that out of the way let me talk a little bit about this 60mm Macro that has been out for a couple of months now. Yes, it is once again a superb optic from Olympus and I have to say, it is the best Macro lens I have ever used without question. Now, take that with a grain of salt because to be honest I have only used a handful of Macro lenses, mainly from Nikon and this was years ago. I also was a fan of the original Olympus 50mm Macro and shot it quite often on my old E-1. That lens was and still is an amazing performer but this 60 Macro takes it up a notch in my opinion and when used on the OM-D it makes for a great shooting experience. Why? Well, for starters the 5-Axis IS on the OM-D E-M5 helps to steady the shot and it works well. So well in fact that during my time with the lens I had no shots with hand shake/motion blur. Usually with Macro lenses you would use a tripod. This would be the correct and best way to shoot a Macro scene. But I shot every image here handheld and I had no issues. I also did not use any external light sources, all natural light.
Monarch Butterfly – f/2.8
–
OUT OF THE BOX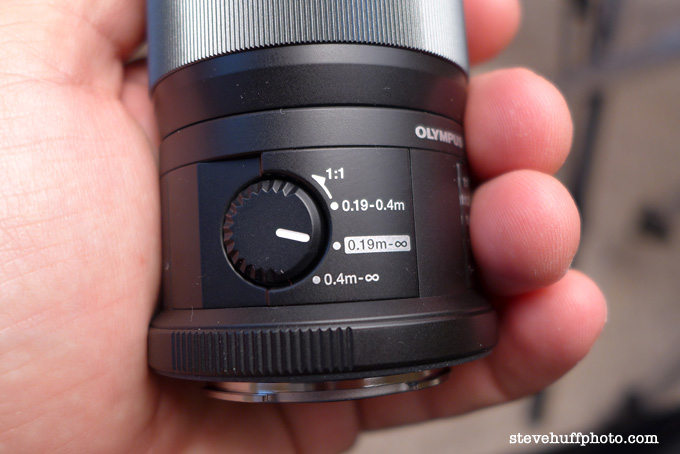 When I viewed images online of this lens my 1st thoughts were 'Man, that looks LONG"! When the box arrived and I took the lens out my thoughts were "This is LONG but oh so small and light"! So no worries, in photo it may look really long but it is actually a nice size due to it being quite tiny. If you set it next to something like a Canon 100 Macro it would look miniscule. The build quality feels nice as well. The lens also has a nice dial on the barrel that allows you to choose your focal range and limitations. It works well. You can even flip it to 1:1 and get super close in. The dial feels nice and solid as does the lens. At the price of $499 the lens is well worth it if you are a macro kind of person. The specs of the Olympus 60 2.8 Macro:
Side by side with the 14-42 kit zoom (left) and the 75 1.8 Beauty (right)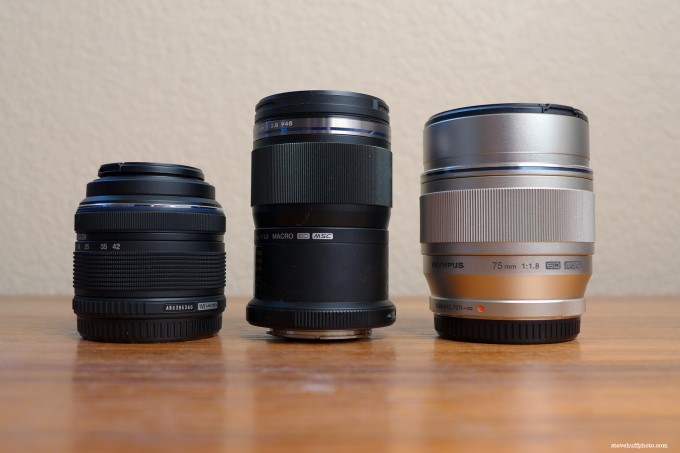 For Olympus Micro Four Thirds Cameras – Highly recommended for use on the OM-D E-M5
60mm (35mm equiv: 120mm) Focal Length – This becomes a 120mm equivalent
Wide, Fast f/2.8 Max Aperture – and this lens is SHARP even wide open.
Narrow f/22 Min Aperture
Maximum Reproduction Ratio: 1:1 – Up close and personal 
ED Glass Reduces Chromatic Aberrations – but doesn't eliminate them
Accepts 46mm Filters
Movie & Still Compatible – silent AF for movie mode 🙂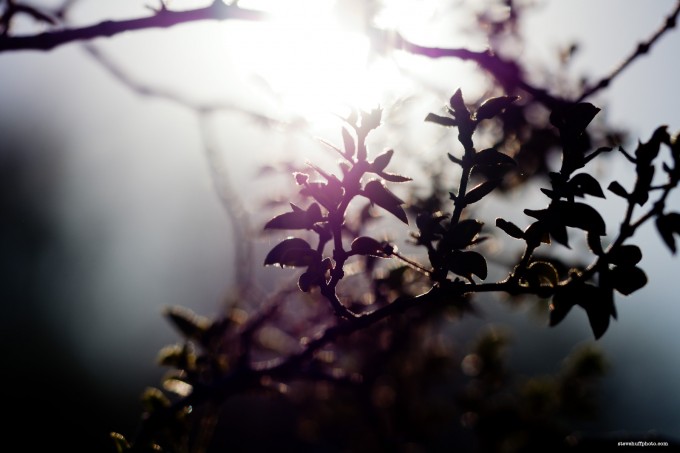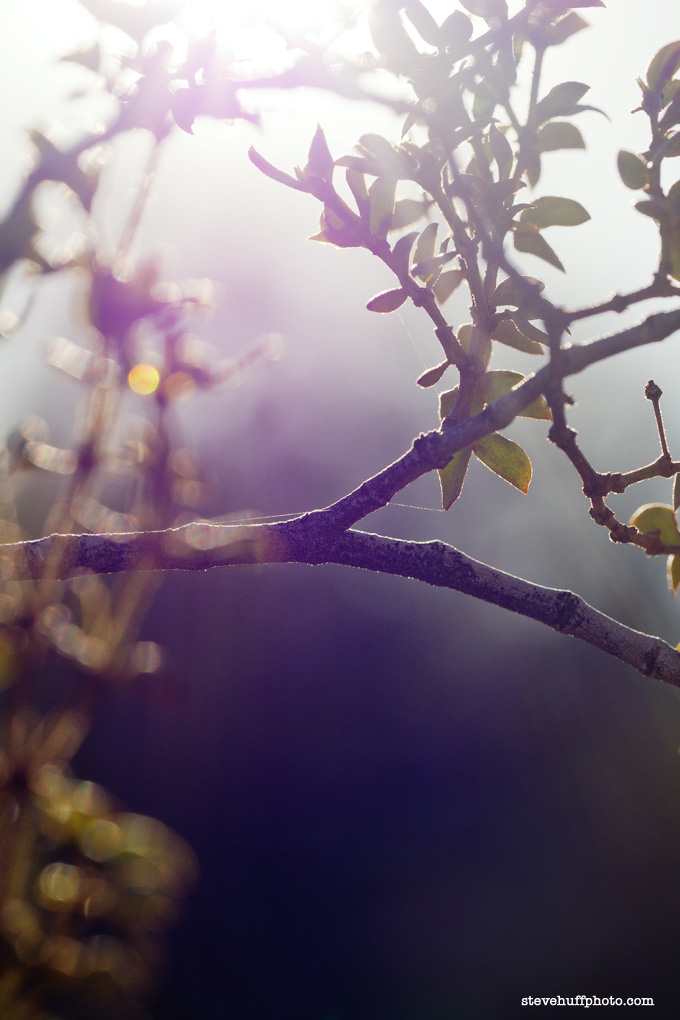 –
Shooting with the lens. Af Speed, MF use, Accuracy, Ease of Use and Quality.
AF Speed
The Olympus 60 Macro is not an everyday lens so I did not take it out with me on most occasions. I think I took it out on 3-4 occasions and each time I pulled it out of the bag I was happy with the results it gave me. Many have asked me about the AF speed and for a macro lens it is pretty damn fast. It is not a speed demon but it is not a lens designed for sports or action photography. This is a dedicated Macro lens and for this purpose it focuses fast and SILENT. It has a smooth silky feel to it when you shoot with it due to the fit, finish and silent operation. So the bottom line is that this lens has very good Auto Focus and during my time it never failed me and always locked and when it locked it was really locked. So AF? PASS!
OOC JPEG color – f/4 – click for larger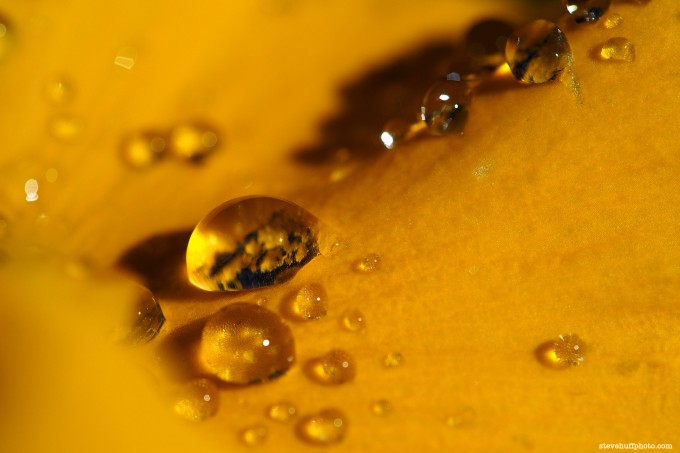 –
What about manually focusing the lens? Well, the manual focus ring is super smooth and silky. Manually Focusing is a must with Macro most of the time if you want to choose exactly where your plane of focus will be. For example, in the image below I wanted the bead of water in focus. Manually focusing the lens is nice. It may take a few turns to get where you want to be but it is frustration free, and that is good. 🙂
Click for larger and full size crop! f/2.8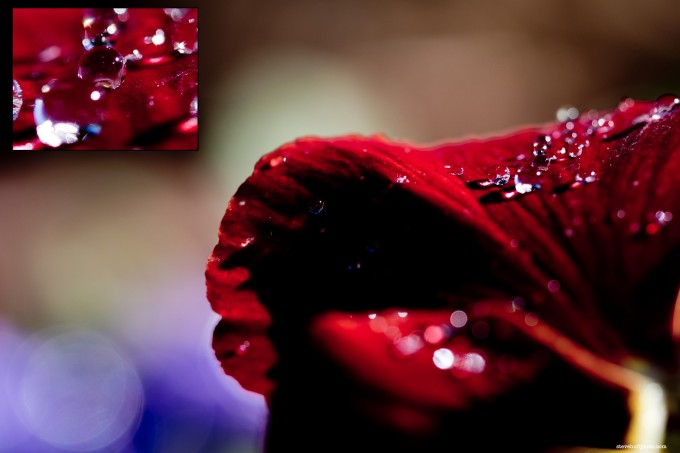 –
Quality when not shooting as a Macro Lens?
This is a lens that can be used for any situation and while it is most suited for Macro performance it is not a one trick pony. Nope! This lens is more of a "Jack of all Trades" kind of performer. I would rather use something like the 45 1.8 or 75 1.8 for general shooting but if you are out and about with this lens on your camera you can expect good performance. The image below was from RAW and I sharpened it for print (to test print for detail, something new I will be doing for reviews) and as you can see it is insanely sharp and the 16X20 print looked great as well holding that detail and color just fine. The Olympus 60 Macro can be used in any situation where you want a little bit of reach. BTW, at f/2.8 it is sharp and it gets even sharper by f/4. No softness with this lens to worry about at all.
Click image for full 100% crop – f/5.6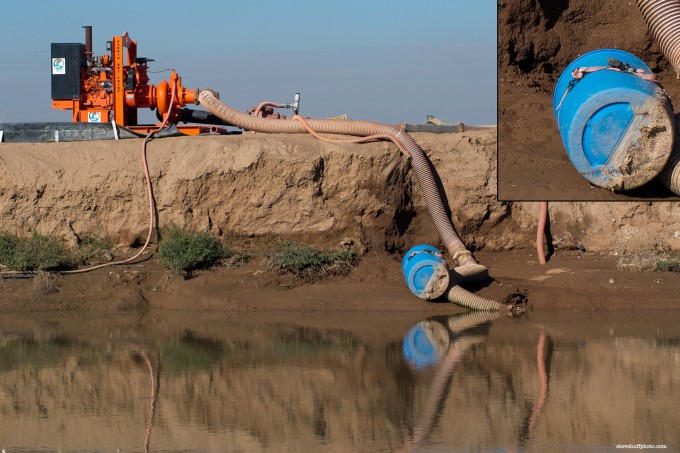 –
–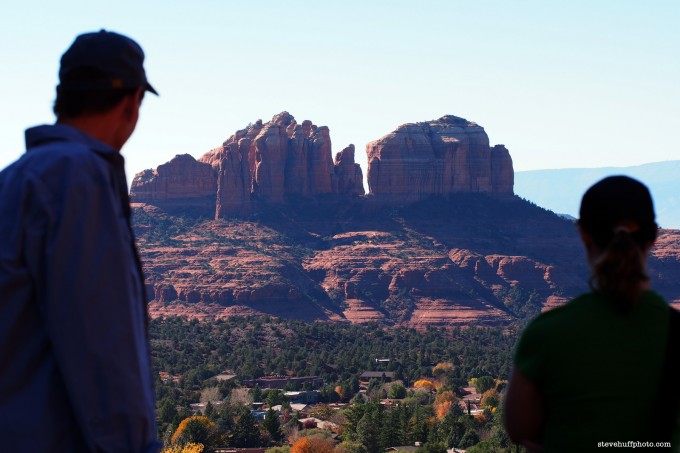 –
The world according to Olympus
Olympus has come a long way over the past few years and there have been a couple of times where I was a bit worried about them and the future of the company. When the E-P3 was getting past it's prime and the sensor was finally showing its age I wondered if they had what it takes to come out in a bug way with something that would be ground breaking. When they released the OM-D E-M5 they did just that. In many ways the E-M5 is the closest you can get to a full size DSLR in the Micro 4/3 format. It only lacks in focus tracking and some high ISO situations. For overall quality of files, color and usability it gives you most of what a DSLR does but in a package that is 1/3 the size and weight. Olympus reached their goal years after the original PEN E-P1 with this OM-D. Today we have so many choices when it comes to cameras, it is really quite insane when you think about it. So much to choose from. So many great choices, as well as a couple POC's (Pieces of Crap) but for the most part ANY camera today can bring back memorable images for you.
Phone Cameras, Point & Shoots, Mirrorless, DSLR's..what to choose? The answer is simple. Go with your heart, your gut and go by what you shoot. If you are a casual backyard shooter than no need to go expensive, there are $300 cameras that will deliver the goods. A camera like the Olympus E-M5 with a lens like the 60mm Macro is a powerful combo, even if you are a pro. If you desire small, compact and very high quality then something like this will make you happy.
Olympus seems to like small and HQ. Yet again they delivered both with this lens.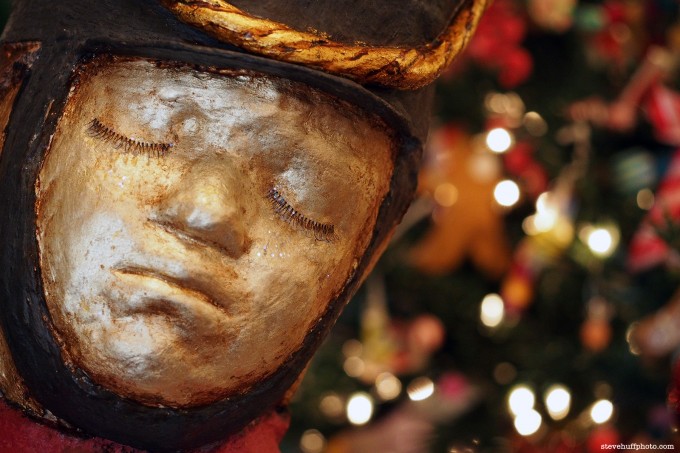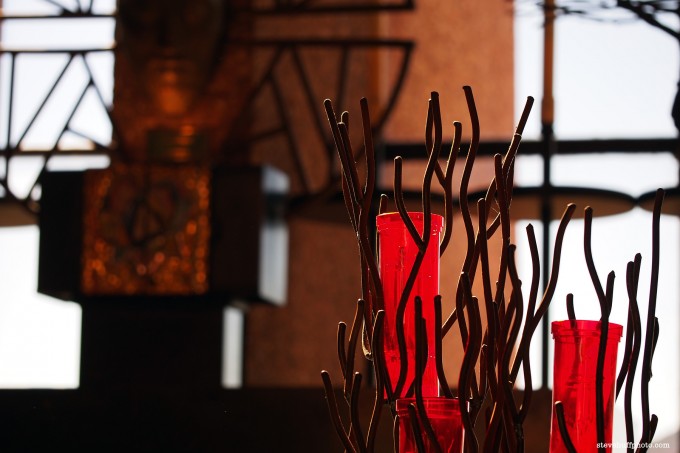 –
My conclusion. The Olympus 60 f/2.8 Macro Lens.
Even for a guy who has not a "Macro Guy" I feel this lens could add something to my Micro 4/3 kit. It continues the streak from Olympus with high quality super glass that seems to be created from magic lens elves. If you like to shoot Macro or get in close I can not imagine ANYONE being disappointed in this lens. It is built well, feels solid, has nice auto focus performance, is 100% silent, is sharp and even the manual focus is smooth, silky and easy to use. There is some minimal CA in certain extreme situations (high contrast with full light behind subject such as tree branch can create some purple funk) but overall this lens is well corrected without any issues or problems. It is another home run hit for Olympus and one that is hard to make any kind of long review on because it is just so good and will most likely even become a micro 4/3 legend. That is about all I can say!
If you want this lens you can find it HERE at B&H Photo. They usually have it in stock (stock status is at the link) and the price is $499. Not bad for a lens of this quality, not bad at all.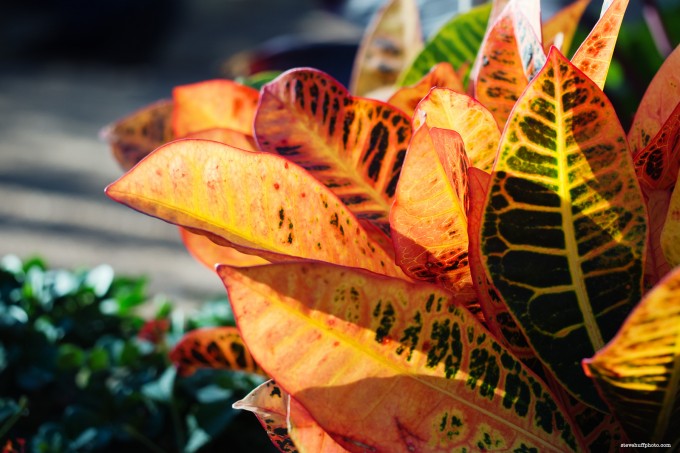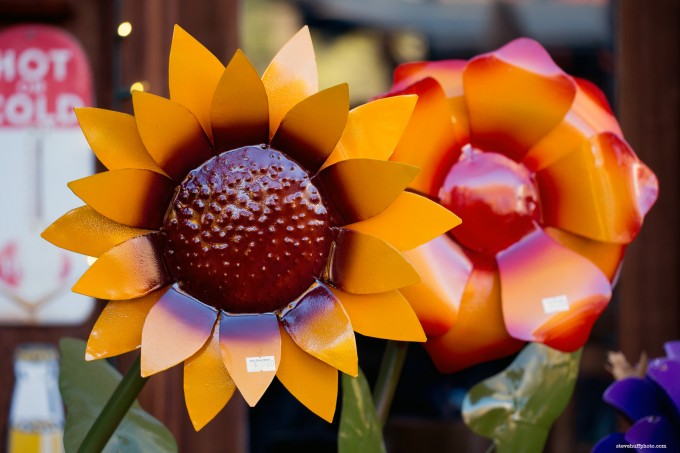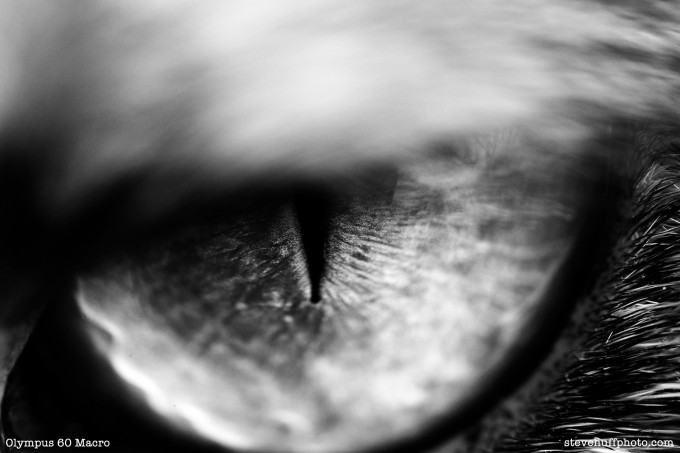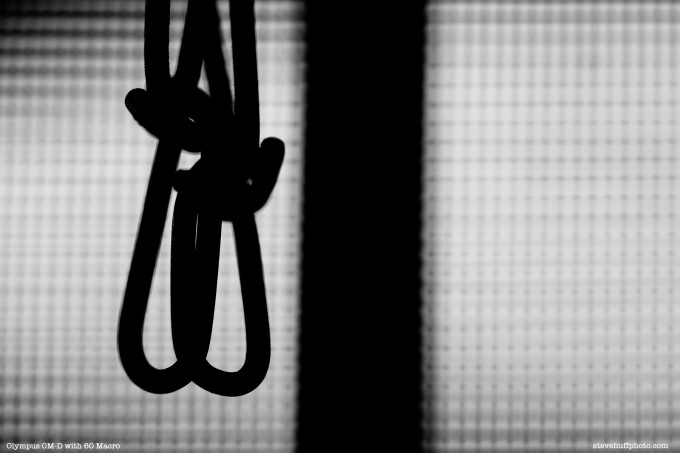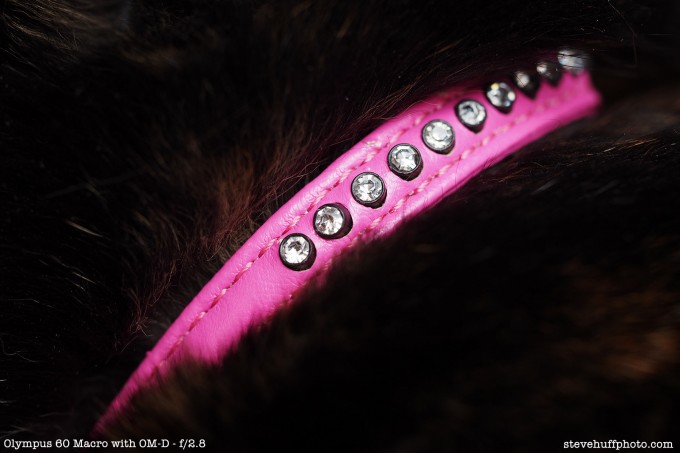 –
HELP ME TO KEEP THIS SITE GOING AND GROWING!! IT'S EASY TO HELP OUT & I CAN USE ALL THE HELP I CAN GET!
PLEASE Remember, anytime you follow my links here and buy from B&H or AMAZON,
 this helps to keep my site going. If it was not for these links, there would be no way to fund this site (and the cost these days to keep it going is pretty damn high), so I thank you in advance if you visit these links. I thank you more if you make a purchase! I have nifty search bars at the upper right of each page so you easily search for something at either store! I currently spend 10-14 hours a day working on this site and the only way that I can pay for it is with your help, so thank you! Currently my traffic has been increasing but my funds to pay for the site has been decreasing, so any help would be GREATLY appreciated!
Even if  you buy baby food, napkins or toothpicks at Amazon it helps this site, and you do not pay anything extra by using the links here. Again, you pay nothing extra by using my links, it is just a way to help support this site, so again, I thank you in advance 

 More info is here on how you can help even if you are NOT in the USA as I have Amazon links to Germany, United Kingdom and Canada as well!
If you enjoyed this article/review, feel free to leave a comment at the bottom of this page and also be sure to join me on twitter, my facebook fan page and now GOOGLE +!
Also, you can subscribe to my feed at my subscribe page HERE and read these posts in your browser or news reader!