Hi Steve,
I wanted to submit a few of my favorites from a recent trip to India.
I came across your site while researching an upgrade to my Panasonic travel zoom. It had served me well for four years but I was looking for more flexibility and control over the images. I love travel photography but was loathe to give up the convenient size and weight of the travel zoom which is how I came across compact system cameras and your website. After patiently waiting a year for a camera that ticked all the right boxes for me, the NEX-6 arrived on my doorstep a convenient month before a 3.5 week trip to India.
These were taken with the Tamron 18-200 and the new 16-50 kit zoom and are OOC jpegs with some basic adjustments in Lightroom.
Keep up the great work,
Jason Roof
The images:
Street tattoo in Delhi 80mm f9, 1/60, ISO 100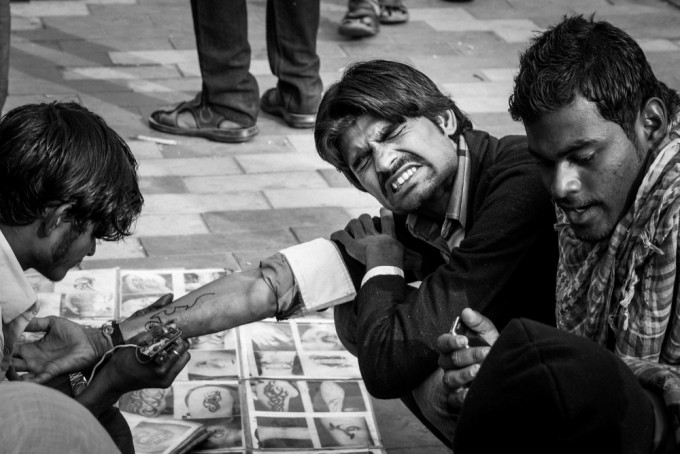 –
Lajpat Rai Market 27mm f4, 1/60, ISO 100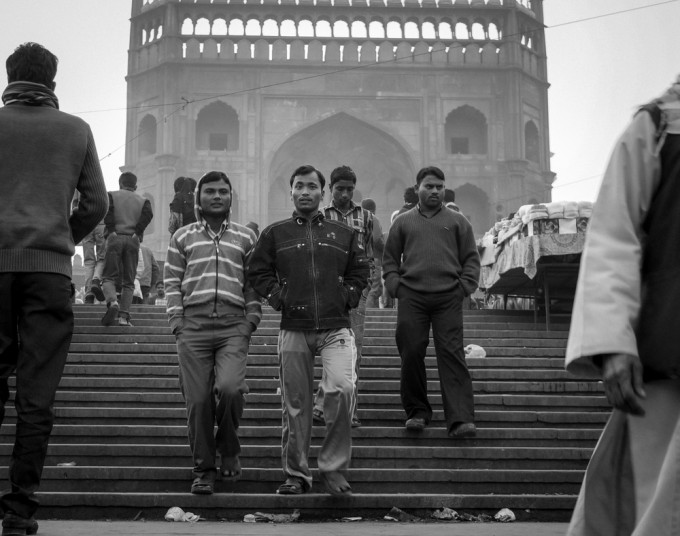 —
Vendor in Agra 50mm f5.6, 1/80, ISO 200