Daily Inspiration #390 by Jim Zafrani – The Olympus BCL-15mm f/8 "Body Cap"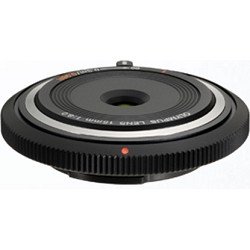 Steve,
I am a long time reader and have you to thank for introducing me to the MFT camera systems. Prior to reading your blog, I always carried with me my camera backpack full of Canon equipment (I shot mainly landscape). MY current setup is the Olympus OM-D with a set of Panasonic and Olympus lenses (all primes).
A couple of weeks ago, however, I read your review of the Olympus 17mm f1.8 and, as I have done previously, gone to Amazon to pre-order it. Amazon did not take pre-orders but what they did have was this strange-looking lens that came up in their "users always bought" section. It was the BCL-15mm f8.0 Body Lens Cap. It instantly intrigued me. On my Panasonic GF-1, the package lens was the 20mm f1.7 (amazing lens) but here was a lens that was a 10th the depth of that lens. Granted it is a fixed f8 lens and does not really have much in terms of focus control, but it sounded very interesting. And at $49, I had to try this lens.
The lens itself is very strange. When on the camera, it hardly makes a dent in the camera's overall depth. It has a single lever that controls the lens cap and focusing distance. From a focusing perspective you get two choices – infinite and 0.3m. That's it. It is not a sharp lens either. The center is generally a little soft and there is vignetting on the corners. Also the color reproduction is, in my opinion, awful compared to any of the other lenses that I own. Overall, it is an awful lens. But when paired with the OM-D's art filters, that is when the magic happens. Attached are several images that I took of my favorite subjects – my 16 month old and 7-year-old girls playing outside all taken with this strange lens that, in my opinion, gave the pictures their own style.
Thanks again for the opportunity to share these with you. And by the way, the 17mm f1.8 finally came in and it is one amazing lens. I put it on the OM-D and screwed the lens cap on (which I agree with you is very much overpriced – but it still looks amazing) and right away got many compliments on how it looked. I must say that I really like the pictures too but that is for a different daily inspiration… 🙂
Jim Zafrani