Dear Steve,
Thanks for including so many pictures from "regular folks" on your site. It's an inspiration to see what enthusiasts can do. I just got back from the International Journalism Festival in Perugia and the Sony RX1 was with me the whole time, either in my coat pocket or (more likely) in hand ready to go. I love this camera. Why?
The RX1 doesn't look like a professional camera. That's a good thing. I've pointed big lenses at Italian police before and been scolded for it. But these fellows in Perugia didn't mind posing for someone with a point and shoot.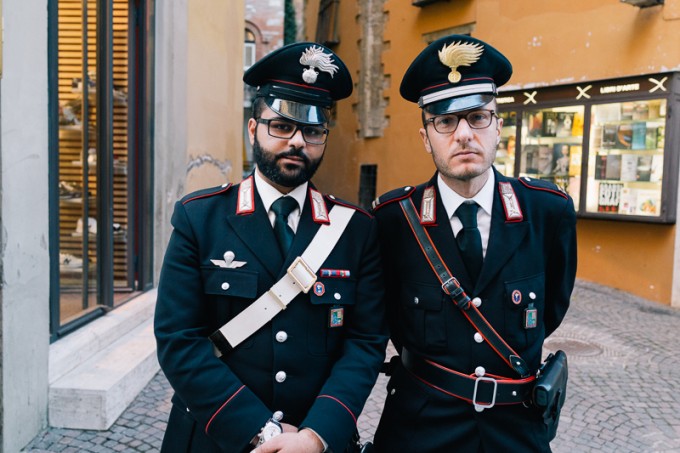 I'm not a big fan of photographing interiors because I figure there's always someone (or 1,000 someones) who has done the same shot, better. But sometimes I can't resist and the RX1 files are detailed enough to crop. Here's a church interior in Perugia: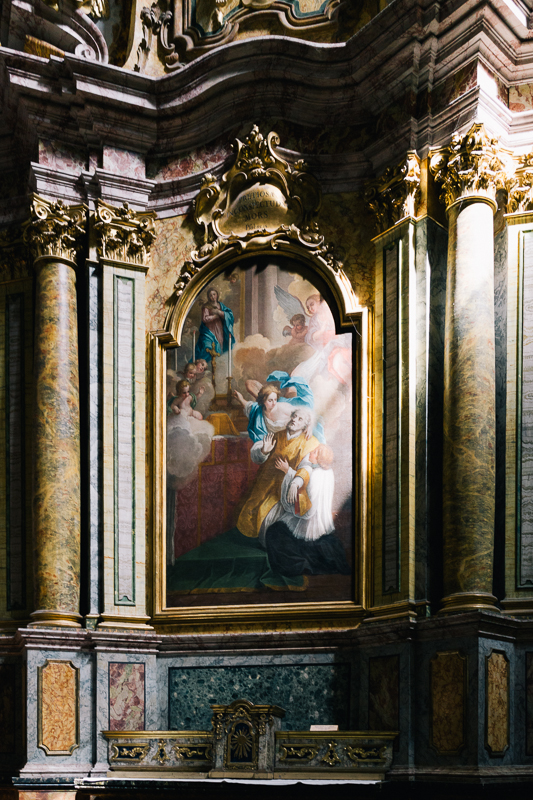 35mm on a full frame sensor turned out to be the perfect focal length. I was concerned I would need something wider but I didn't miss any shots. Here's a car navigating the narrow streets of Assisi. The RX1 has enough detail and sufficient dynamic range you can see the driver's smile if you look closely.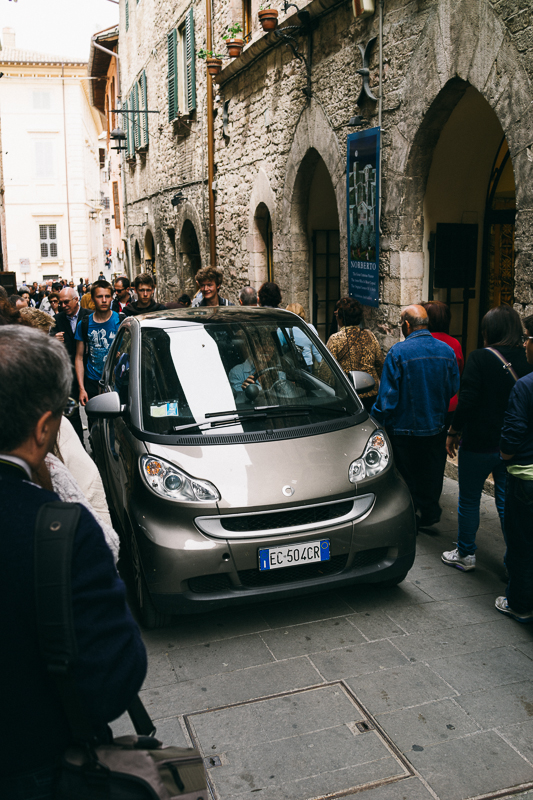 Finally, a mini-tutorial on how to get a great environmental portrait. Train stations are a photographer's paradise. You can count on a lovely barista, reflections from a metal countertop, and good ambient light from the stone building. You just have to relax and take your time to get both yourself and the subject comfortable. Here's a series of two shots, with the goof included.
I asked the barista if I could take her picture, and she said sure. I missed the focus on the first shot and anyway you can see her body language is still tentative: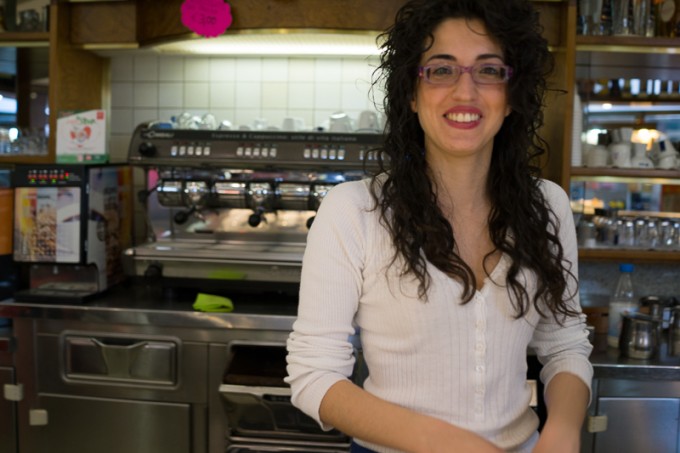 The light was so nice and she was so lovely that it killed me to miss the shot. So I asked her about her glasses: "I like your glasses. Where did they come from?" She took off her glasses and cracked up because she thought I was asking about "free condoms." She leaned in, smiled, and made the shot for me: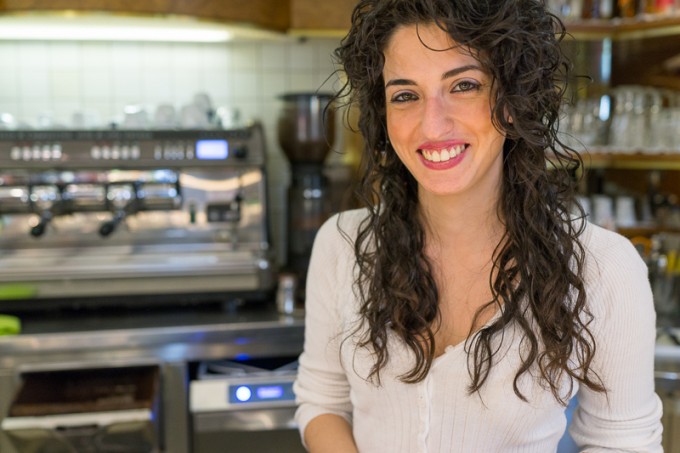 Thanks,
Marc
—
Marc Garrett