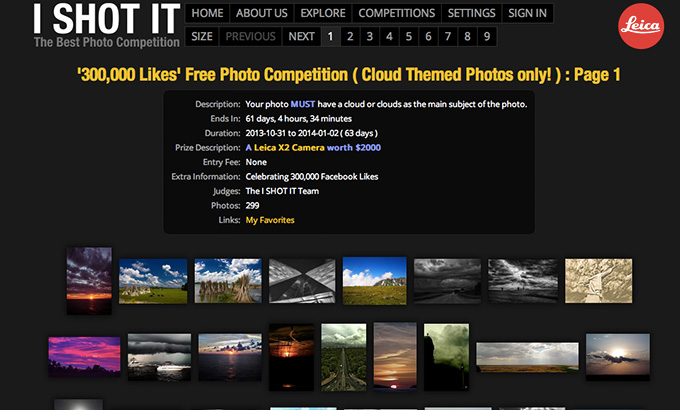 The I SHOT IT Leica X2 Contest – NO ENTRY FEE!
Check this out! You guys know I have talked about I-SHOT-IT in the past and actually, the last three winners of the Leica Monochrom were actually readers of this site who went there to enter after I posted about it here. $20k plus a Monochrom..what a prize..and the ones who won them did so with their sheer talent. So I am proud of this fact 🙂
The reason I am writing now is that I-SHOT-IT is now giving away a Leica X2 valued at nearly $2000 and ANYONE can enter for FREE. No entry fee required. With the big prizes like the cash and Monochrom, a $20 fee was required to enter. This is how they paid for the massive prize. But today you can go enter this one at no cost, so it is well worth it to get your photo in.
It is all about CLOUDS this time, so whatever you enter must have clouds in the photo.
So check it out HERE and give it a go. When it ends YOU just might be the lucky winner of that Leica X2!