10 Changes coming to STEVEHUFFPHOTO.COM! For the better!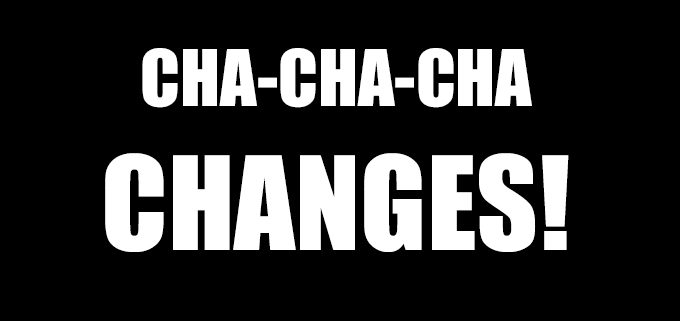 Hello to all! Just wanted to give an update on some cool changes coming to this site soon! For the past few months, I have been taking it a little easier than usual on this website..and by that I mean I have spent less time on THIS website recently due to other obligations, and truth be told, a little burn out. After eight years of running and managing this site, writing reviews and traveling I became a little worn out from it all. Burnt out, just slightly. To combat this, around 6-7 months ago I started taking some time off, to help. I can now say that after that slight time off I am now back, and ready to rock and roll with my full photographic passion!
Once again, getting out to shoot is exciting me, and reviews are going to start being more plentiful, as in, more of them are on the way than ever before.
I am now back 100% to this website and below are some slight changes that are coming:
I brought on a new "official" writer and reviewer for the 1st time…ever. We have TONS of guest posts and user reports here but as for the official reviews for this website, it has always been me doing them. Now I have brought on CRAIG LITTEN who is one hell of a photographer and writer. He is already knee-deep in his first "official" review for this site and there will be many more to come. So in addition to my reviews and the gust posts from YOU GUYS, Craig will be writing reviews as well. See some of his work on this site, HERE!
The new buy and sell forum is already here and running GREAT. We now have the ability to Private Message each other there, and upload photos for what we are selling. It's a much easier user interface and will offer all of you the ability to list and sell your gear or get some deals on gear others are selling. This new B&S forum will be 100% SPAM FREE as all posts have to be approved by me before showing up. You can see the new Buy and Sell forum HERE! IT'S FREE TO USE FOR ALL!

There is now a mobile version of the site available for all mobile users. It is quicker to load and much easier to read. BUT for those who prefer to see the full site on their mobile device, you can click on the link at the bottom of the mobile page to switch between desktop or mobile versions. There are still enhancements to come from each version of the site. 

ALL NEW redesign coming by end of the year for faster performance and more features for all of YOU!

Even more passion in my reviews are on the way as I will travel to cool locations for upcoming reviews to keep the images fresh and exciting while I describe my feelings for the new gear as clearly as I can. 

NEW REVIEWS of other items coming as well. I already write HiFi reviews, HERE, but I will also be reviewing other tech items such as gimbals, headphones, speakers and anything that I feel is interesting or exciting 😉 So more reviews or more stuff that most of us probably like and use every day. 
If all goes well with the new addition of Craig Litten, I will add ONE MORE writer/reviewer/news person for the site for even more unique content! IF ANYONE OUT THERE IS QUALIFIED TO BE A NEWS OR PRESS RELEASE ANNOUNCER, EMAIL ME HERE. Having connections within the industry is important for this, and required. In other words, looking for experienced news writers to post daily news blurbs. 
Finally, I still want to see YOUR WORK! Always feel free to send in your DAILY INSPIRATIONS to me or your USER REPORTS and REVIEWS! This gives you a way to promote your work to a large audience while getting feedback as well! Here at this review site, we keep the negativity to a minimum and many here agree that these days, STEVEHUFFPHOTO is one of the friendliest photo review sites on the planet. Negativity is like a bad disease, and we keep it far from here! So if you have images for a Daily Inspire, read HERE how to send them in. If you want to write a full user report and share your thoughts on a camera, lens or accessory, SEE HERE on how to do that! 
MORE REVIEWS FROM MORE BRANDS COMING. Many want to see more Fuji here, even Nikon and Canon. So guess what? Starting in July there will be reviews from MANY more camera manufacturers! So more of what you already see plus more Leica, Fuji, Nikon, Canon, Sigma and more. Awesome 😉 I'm excited and pumped for this. 

MORE video reviews will be coming so if you are not subbed to my YouTube,

make sure you subscribe HERE. 
So enjoy the thousands of reviews and posts already here and be sure to come back for many new ones to come 😉 All in the name of real world testing, awesome photography, excitement and passion!!! Have a GREAT HOLIDAY weekend everyone!!!