GIMBAL SHOOTOUT: DJI OSMO vs EVO GP-PRO and Go Pro Black!
(VIDEO)
Happy Saturday to all! I'm here today with something different, and that is a GIMBAL shootout! Some of you know what a gimbal is, and some of you here may not. Basically, what I use a gimbal for is to do video work for vlogging or personal video such as trips, and events, etc. Almost every day I shoot video for projects outside of this website and I have been testing and trying out various gimbals ranging from $200-$700 and up. A gimbal allows you to shoot silky smooth video without the shakes and is easily hand holdable. Gimbals can be purchased for large cameras, mirrorless cameras or even your cel phone or gopro. Some are being released with cameras already installed, such as the DJI Osmo.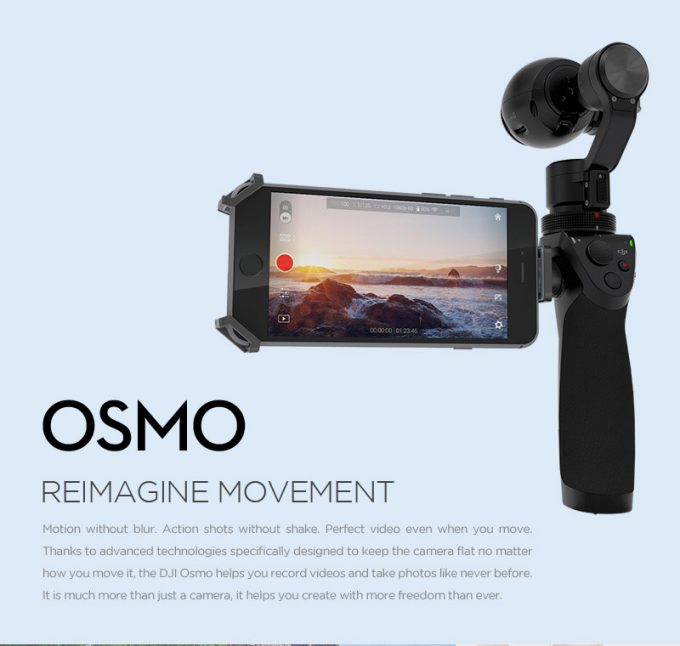 I bought an OSMO when it was launched and hated it. It drifted, the audio was awful, the fan noise was loud and obnoxious, battery life was abysmal and it was glitchy as could be. I returned it and bought a EVO GP PRO which has been wonderful using my Go Pro 4 Black. I recently talked with a friend who LOVES his Osmo, and told me the new firmware has greatly improved upon it. Longer battery life, fan noise is off when recording, less drift, etc etc. So I bought another to give it a go. I quickly loaded up the latest firmware and fired it up!
My first thoughts compared to the EVO is that the OSMO is bulky when compared to the GP PRO EVO gimbal but it should be as it houses its own camera, its own proprietary battery, has a beefy handle, and allows a place for you smart phone so you have a display. The EVO is bare bones. You simply attach your Go Pro, charge the batteries and power it on. It just works.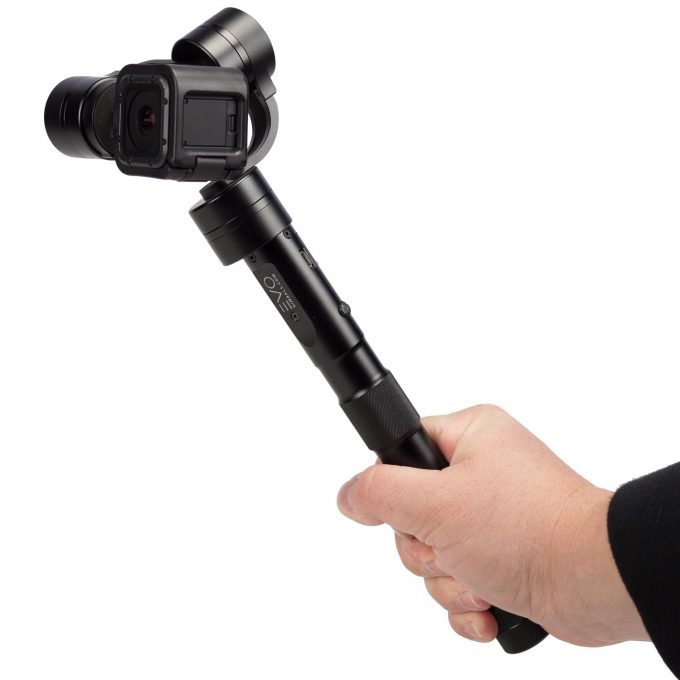 I wanted to see how the new OSMO firmware did and to see if I would prefer the OSMO over the EVO this time around. What I found was the OSMO does offer smoother and better stabilization, and the quick button taps on the front are cool to have to switch from forward to selfie mode, but that was about it over the EVO. Even using a $799 Videomic X the OSMO audio suffered when compared to the built in GoPro 4 mic. The OSMO is NOT good for audio as the built-in mic is absolutely terrifyingly bad. Unusable. Shockingly bad. I thought adding my Videomic X to it would give GREAT audio, but it's just average. This tells me the OSMO audio capabilities are not very good.
VIDEO OF THE SHOOTOUT!
Both of these will shoot 4K video
but this test
was more about AUDIO and STABILIZATION. In those two areas it was a tie as the OSMO wins for steadiness and the EVO and GoPro wins for audio.Other than that the EVO wins for being light, super easy to use, and never really drifts (for me). It's also $379, and then you need to add a GoPro, any GoPro 4 will do. So it can get up there in price depending on the GoPro you choose. What is nice about the OSMO is its all in one design. Battery, camera, handle…all together. No muss, no fuss.. though it is a fuss when using your smart phone as the display as you have to turn on wi-fi, then hook up to the OSMO WiFi before you can start shooting. (if you want to use the display). The OSMO can be bought for $560 but if you want audio, you will need to add a mic.
A lav mic such as this cheap $5 one also works GREAT but needs to be attached to YOU when shooting. 
WHERE TO BUY?!?
GP PRO EVO – AMAZON
VIDEOMIC X – B&H PHOTO