Glue and scanning to create Abstract Art
By Dirk Dom
A scanner isn't a photo camera. Yet it can be used to make images. It has a totally crazy resolution if the object gets a bit bigger. If you scan something four inches on a side at 3,000 DPI, you get a whopping 144 megapixel image. Eat that, you Sony users!
With this project I was making flat objects on a disc, 3.5 inches diameter, so scanning was a much better option than using a macro lens.
What did I do? (It's O.K. if you judge me crazy)
I put Plexiglas glue on a 3.5 inch glass disc. I mixed it with blue and yellow polyester resin coloring. Put another glass disc on it. Squeezed. Pulled it apart by very carefully putting an X-acto knife between the discs. Let the result dry. Scanned. Photoshopped.
DISCLAIMER: You have to be aware that for me, anything goes in abstract photography. I used Photoshop.
Getting curious?
Well, if Steve actually puts this on his website, here goes:
This is how it actually looked, (almost) no processing: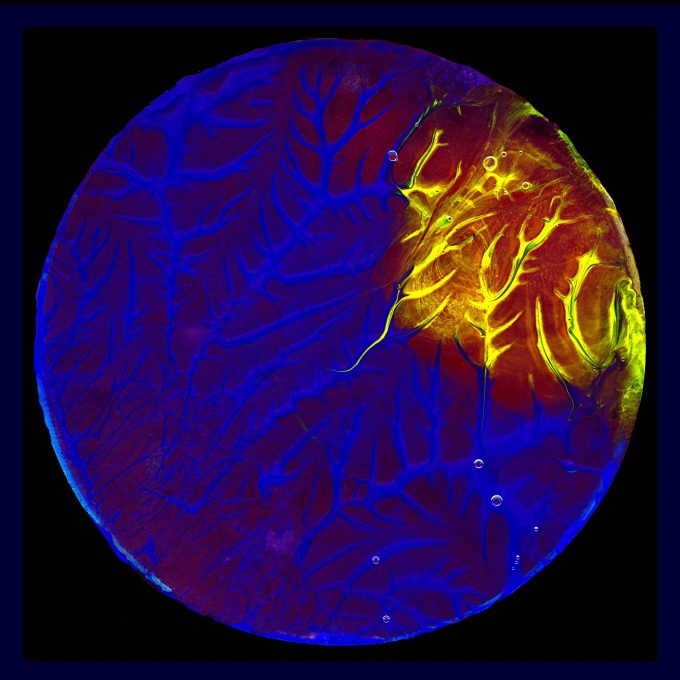 This is it, solarized: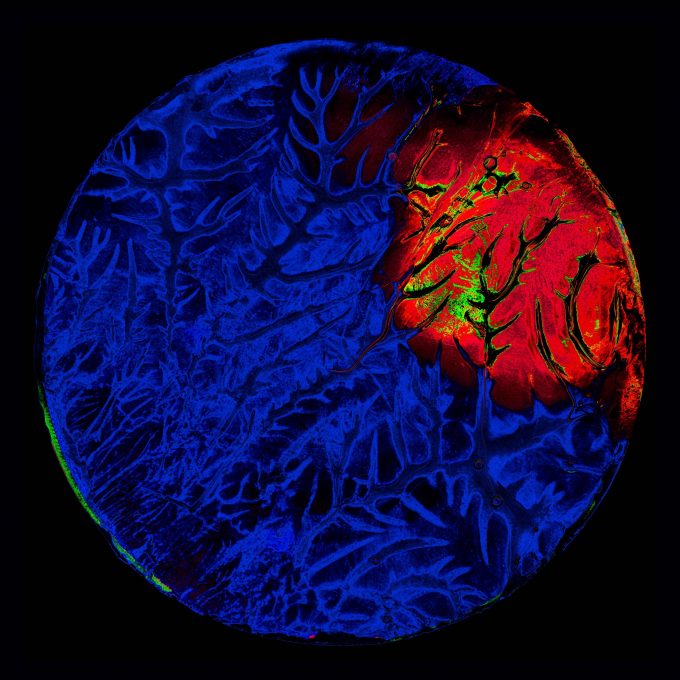 I wanted it red: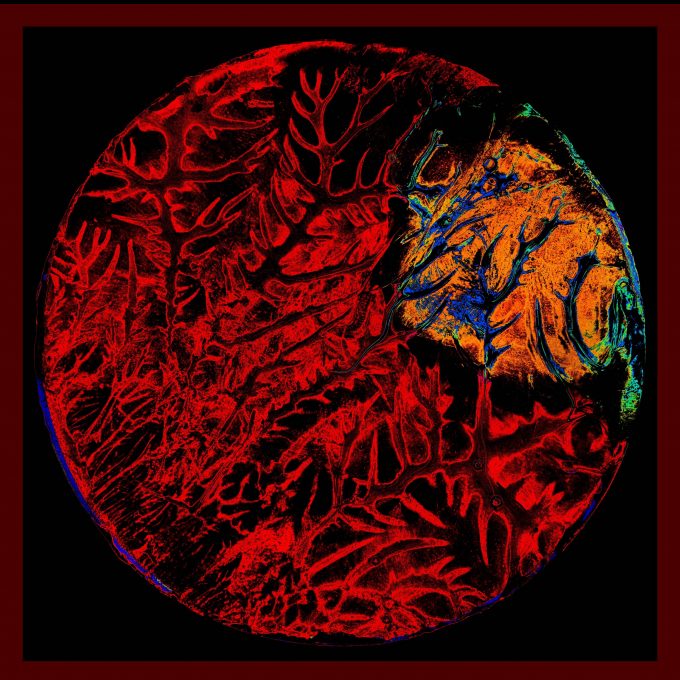 I cleaned the discs with acetone and gave it another try:
Details of the disc: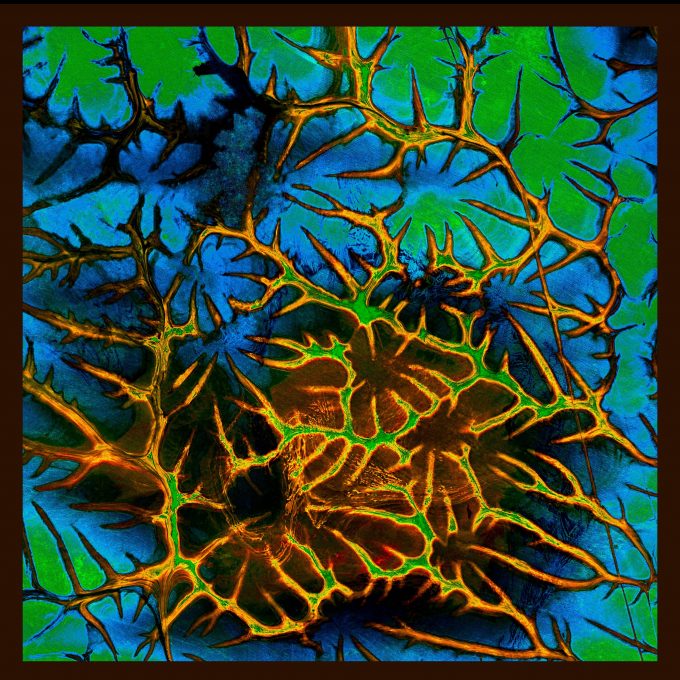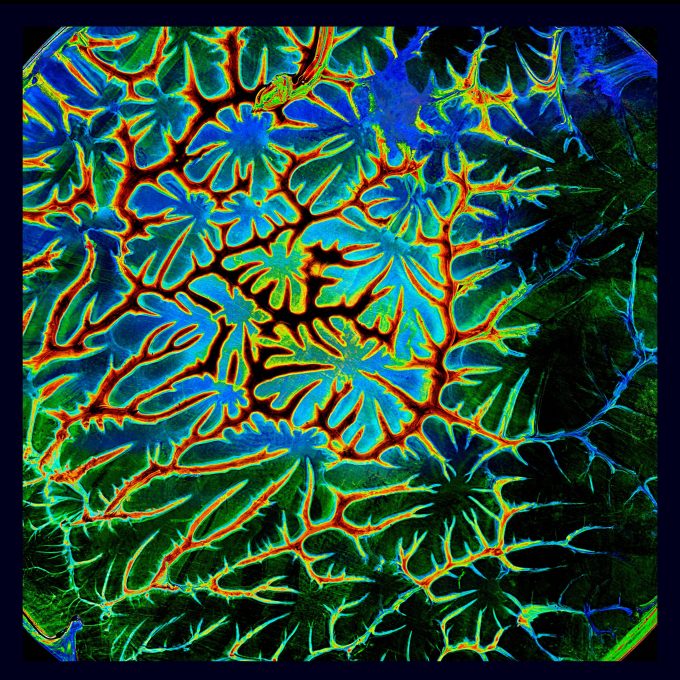 The detail in the images is incredible. I'm having them printed 24 inches.
If, now, you feel an overwhelming desire to go mess with glue and coloring, you have to be aware that every image had thousands of white and colored little spots and little bubbles. It was three to five hours of non stop retouching per image, even for a three and a half inch disc. I've done retouching of scans of old magazines, well, this was ten times worse. I actually had watering eyes.
Now for the serious part.
These patterns are made by the free flowing liquid, the glue. Mathematics and physics still haven't figured out how to calculate and predict these patterns. They are chaotic. They belong to the same family as the curves a flow of water makes going down an inclined plane without any obstacles. You can see that path in a meandering river.
Well, after two tries, I thought it was enough, just too much retouching. Of course every time you do it again, the pattern will be different, but it's basically more of the same. You can do the same with varnish, paint, engine or vegetable oil and different colorings in different spots and more or less, longer or shorter pressure. Maybe you should show this to your kids!
That's about it, hope you enjoyed it, and thanks, Steve!
Bye,
Dirk.