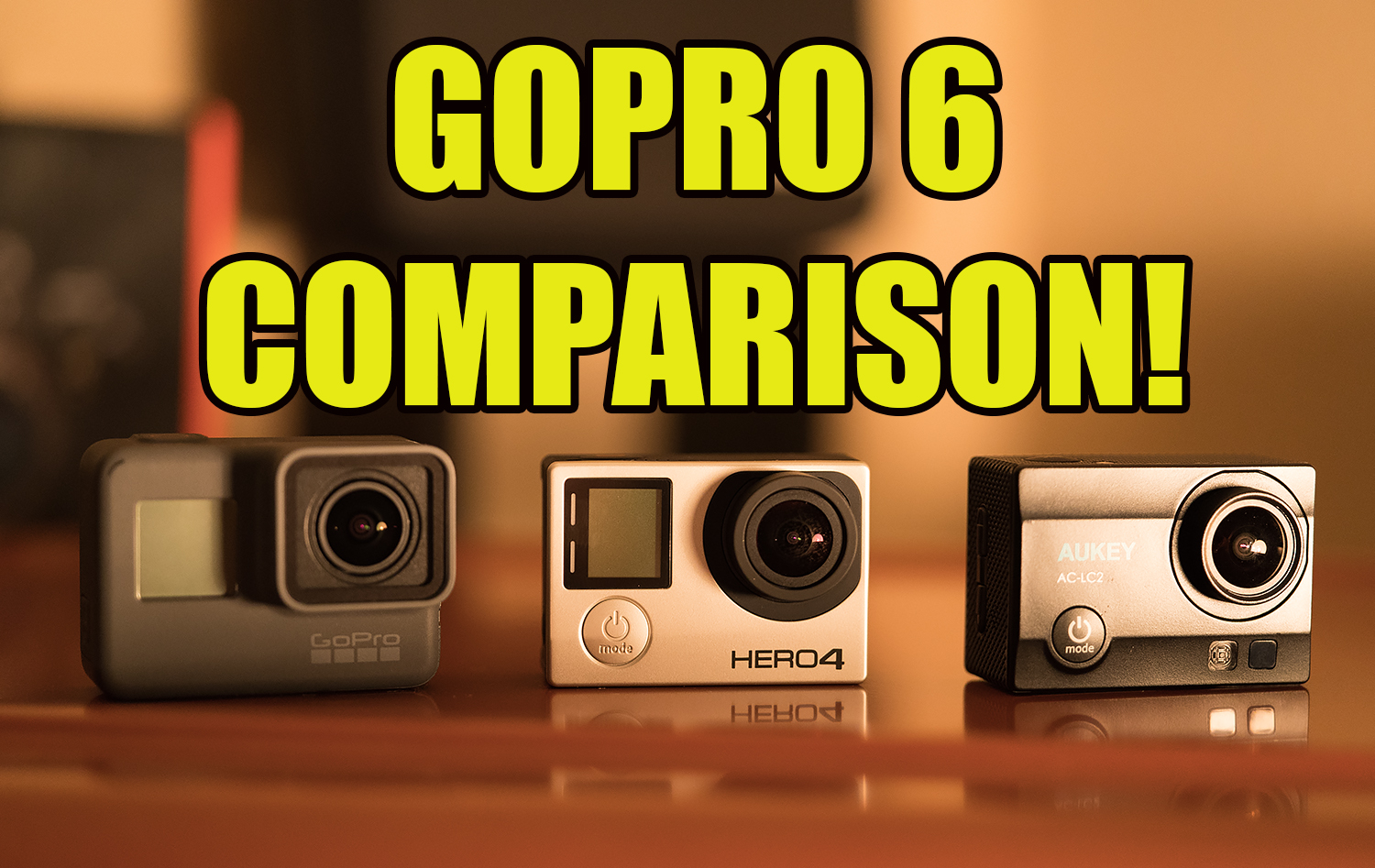 The new GoPro 6 vs the GoPro 4 vs the $70 Aukey LC2..sound and low light.
By Steve Huff
I picked up the new GoPro 6 last night from my local Best Buy, yep local retail sale for once, lol. I use my GoPro 4 Black (I own two of them) almost daily for various video projects and I skipped on the GoPro 5 due to the horrible audio quality it was giving me. Used with the Karma Grip, it was 100% unusable. Used on its own, it was lacking. Muffled and just not good. So after buying and returning a GoPro 5 a while back, I decided to give the new GoPro 6 a try to see if it could unseat my GoPro 4 for sound quality and video quality in the areas I use them in. Mostly every day video outside and inside. Good light, low light. Normally used with a gimbal.
I made a quick video last night testing the video and audio from the new 6, the old 4 and a $70 Aukey LC2 GoPro clone. You can see the results in the video below but I will ay here, I am sticking with my GoPro 4 Black as. the new 6 audio was still leaving a lot to be desired. The color is also much cooler on the new 6 than the old 4 and for my use (I shoot only 1080P) the 4 does much better for me.
A quick and dirty comparison of the audio and low light video from these three action cameras. Can the GoPro 6 unseat my GoPro 4? 
Buy the GoPro 6 at
Amazon
or
B&H Photo
Buy the GoPro 4 Black at Amazon or B&H Photo
Buy the Aukey LC2 at Amazon